Syracuse, N.Y., youth given career exploration opportunities through summer youth program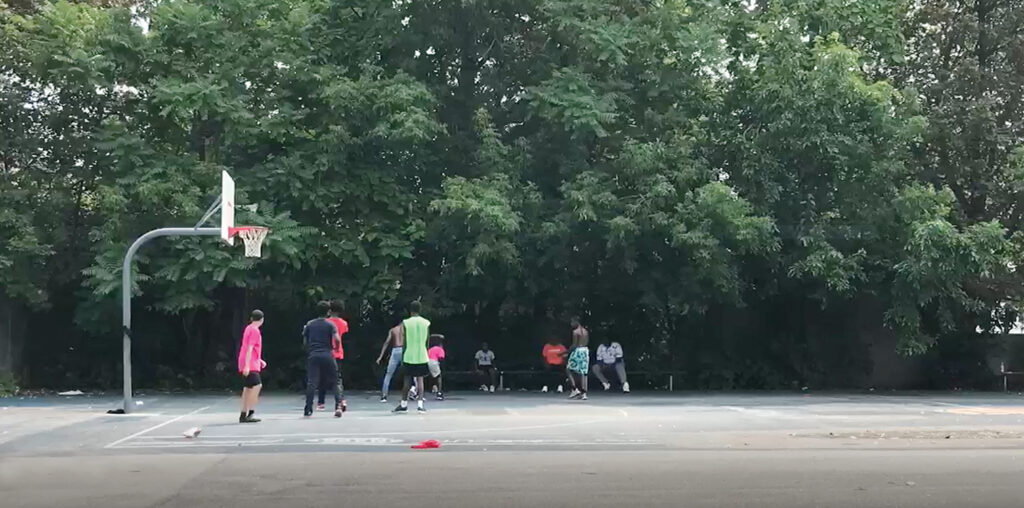 While the city of Syracuse, N.Y., has previously run a summer youth program for 16- to 18-year-old students to work for six weeks during the summer — many at city hall — a summer program for younger students was recently established as well in 2020. This summer fellows program was organized through the Allyn Foundation with the help of 32 different partner organizations. Ideally, the goal is for students to do the summer fellows program from age 13 to 16 and then continue on with the CNY Works program from age 16 to 18. The only requirement is that the participating children live in Syracuse and provide their age and address.
Meg O'Connell, executive director of the Allyn Foundation, stated this summer fellows program was "piloted partly because that other traditional program that was run by CNY Works, the state didn't release the funding." Therefore, the summer youth program for older students run by CNY Works was unavailable during 2020, leaving a gap in employment opportunities for youth.
The Allyn Foundation realized, due to a high level of poverty in the area, there are many children who are younger, around age 13 and 14, who need a way to keep busy during the summer and need to make money. Each participating youth was given a stipend for participating in the program. Students under age 14 were given $299, while those age 14 and over were given $599. This added incentive helps to keep the students engaged, and O'Connell noted, the program discovered many of the students used that money toward school supplies.
The city of Syracuse, N.Y., was willing to use American Rescue Plan Act of 2021 funding to assist with forming the summer fellows program in collaboration with the Allyn Foundation and local youth organizations. Each program lasted between four to six weeks and had a different emphasis. For example, one program held through the Good Life Foundation focused on teaching the children entrepreneurship and had them come up with business plans.
However, each program was required to teach financial literacy and provide mental health services. The most used financial literacy program was the Center for Financial Requirement where students learned how to budget and were able to go to a bank, set up their own bank account and begin to save their own money. Mental health services were also an important requirement in each of the programs. O'Connell stressed how speakers would come to talk to the youth about "mental health, self care and how they are dealing with Covid." One goal was to teach students how to create a proper work-and-life balance.
Some programs also did an hour of math and reading each day. While some students who participated in the program were also in summer school, many of the youth in the programs still received additional educational benefits. The multitude of programs available give students flexibility while helping them to build work habits.
Youth in Syracuse, N.Y., play a game during summer. Several youth-related organizations have stepped up to ensure kids have plenty to do during the summer. (Photo provided)

In 2021, the summer fellows program partnered with 25 youth-serving organizations to provide programming and stipends for 781 youth. (Photo provided)

Through the summer fellows program, students under age 14 were given a stipend of $299, while those age 14 and over were given a $599 stipend. (Photo provided)
Otherwise, each of the youth organizations could choose their own curriculum for the program and paid for their own staff to run the program. Each organization also received a $200 stipend per student to pay for supplies, transportation and other such necessities.
"There were concerns there would be no opportunity for youth employment," O'Connell mentioned. "What are we doing about these youth that are out of school and have no engagement opportunities?" The foundation raised $700,000 and ran both programs in 2021 for students from age 13 to 18. The plan is to run it again this summer as well through the foundation.
In 2021, the summer fellows program partnered with 25 youth-serving organizations to provide programming and stipends for 781 youth. Of the 781 youth, 345 were age 10 to 13, and 436 were age 14 and up. The total ARPA funds used for the program were $662,710.
However, O'Connell mentioned that the role of the Allyn Foundation is coordinating nonprofits, community engagement and community building. Therefore, the foundation is trying to determine whether to continue the summer fellows program after this year. The foundation is also focused on figuring out ways to do more things for students throughout the year. O'Connell is hoping that the city of Syracuse will see the value in the program and begin to fund the program, as the city has already committed to do this summer.
"How do we make this part of some type of sustainable funding stream?" she asked. Since the county tends to have more money for operating expenses in support of organizations, it makes sense for the city to help fund the program. The Allyn Foundation did a pre- and post-program survey to show what students learned and what was most valuable about the program. "Many were incredibly grateful, as were their parents, that they were able to have this opportunity and receive this stipend," O'Connell emphasized.