Lou Cardoza Enterprises in Hawaii Celebrates 23rd Anniversary as Stertil-Koni Distributor; Continues to Transform Vehicle Lift Industry in Hawaii

STEVENSVILLE, MD, April 27, 2022 – Hawaii, long known for beautiful beaches, sunny skies, and tropical climes, has added another highlight to the list – an advanced heavy duty vehicle lifting industry supporting the islands' public, private, and commercial transportation sector. Much is at stake: the safety and efficiency of scores of vehicle technicians across the state and the delivery of a modern, transportation sector serving more than a 1.4 million residents and visitors.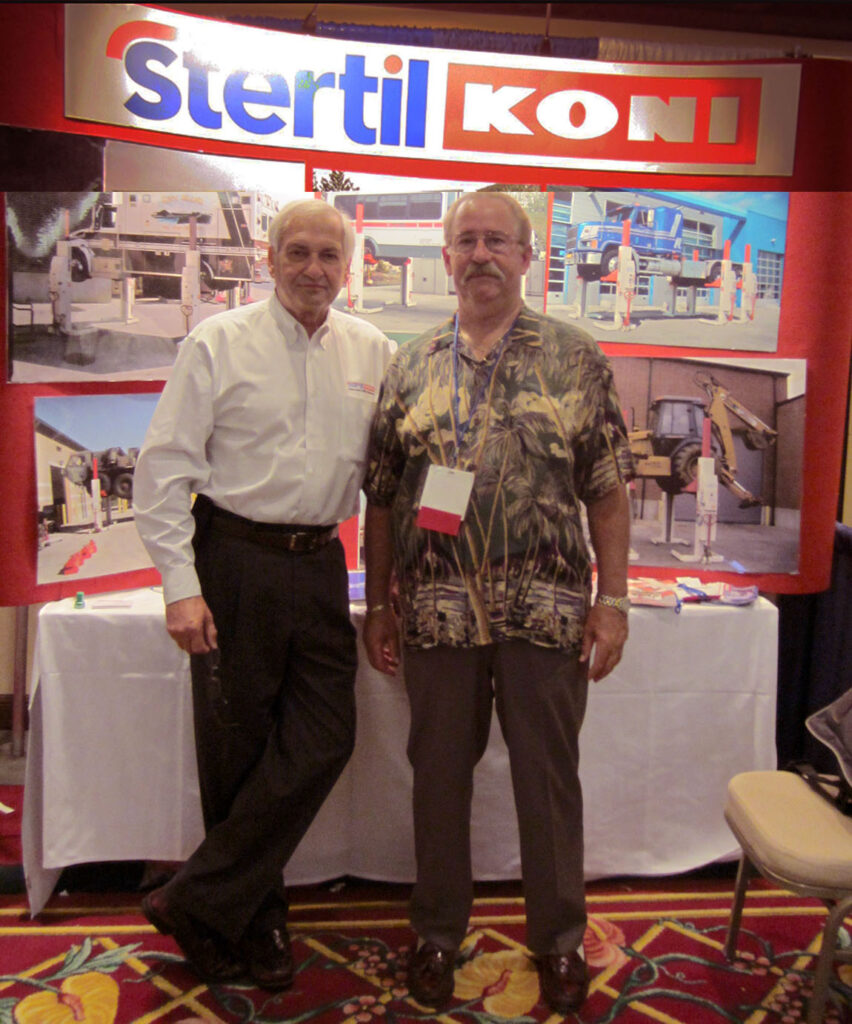 Helping to make it happen is Lou Cardoza, owner of Lou Cardoza Enterprises, and his company's production partner, Stertil-Koni, the leader in heavy duty vehicle lifting systems in North America.
Cardoza recalls that the Hawaii market for heavy duty vehicle lifts was untapped and unexplored when he joined Stertil-Koni as an exclusive sales and service representative in 1998. "Ninety percent of the accounts I called on had no vehicle lifts," Cardoza explains. "They were doing all their service on creepers, literally crawling along the ground – not a particularly safe or efficient practice. So, we educated them about how Stertil-Koni lifts could increase their safety, productivity, and profitability."
Today the entire State of Hawaii depends on Stertil-Koni heavy-duty vehicle lifts.  In addition, Cardoza also has loyal customers throughout his Pacific territory, which includes the Mariana Islands, Samoa, and Guam.
"Stertil-Koni Mobile Column Lifts are our most popular product," says Cardoza. "They work in all kinds of situations and geographic areas." Consider Stertil-Koni Mobile Column Lifts: these highly engineered hydraulic lifting systems feature high tensile DOMEX steel, full color-touch screen controls, and a lifting capacity of up to 40,000 pounds per column. One of Cardoza's clients uses Mobile Column Lifts to raise the prefab homes that it manufactures; and Hawaiian Airlines depends on them to lift 60,000-pound tugs that move commercial aircraft.
As Cardoza recalls, "They were flabbergasted when they saw what the Mobile Lifts can do." State, county, and municipal government agencies – as well as major tour bus companies – also use the lifts, as does TheBus, the public transit system operated by Oahu Transit Services. TheBus maintains daily routes across Honolulu, transporting half a million passengers per week. Its maintenance facilities employee more than 350 technicians, and Stertil-Koni helps ensure that they work safely and efficiently to keep the vital transit system moving with optimum performance. Additionally, Honolulu County has purchased 16 Stertil-Koni Mobile Column Lifts, plus half a dozen flush-mounted Stertil-Koni platform Skylifts — renowned for delivering free access to the vehicle from all sides, true vertical lifting, an automatic safeguard against overloading or uncontrolled descent, and rapid-drive on/drive-off capabilities for vehicles being serviced.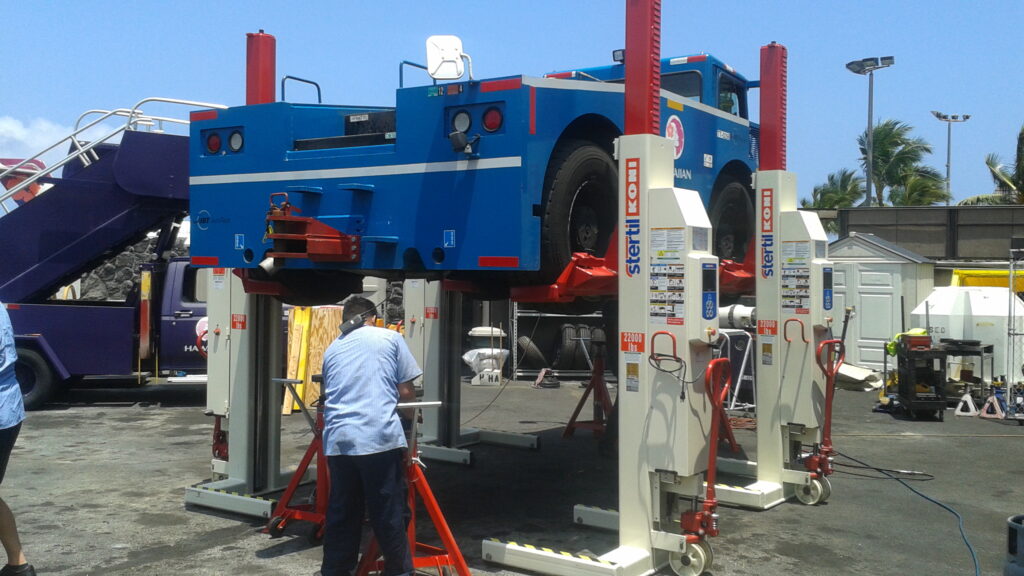 Continues Cardoza, "The number one reason for the joint success of my business and for Stertil-Koni, is that the customer always comes first. It's all about relationships and service, especially since Hawaii is 2,500 miles from the mainland. Customers evaluate you first and foremost on your dedication to service because they want to know who is going to be there after the sale for installation, training, and maintenance. Stertil-Koni has the highest quality, best workmanship, and best service in the business."
Cardoza, whose workday starts before dawn, adds that although Hawaii has a well-deserved reputation as a vacation paradise, it also has a longstanding sunup to sundown work ethic. Nonetheless, he does take full advantage of his free time on the islands, enjoying deep sea fishing and working at his favorite hobby — cars. "I like car culture. In my younger years I raced. I'm a Corvette guy, and I collect, design, and maintain collector cars and trucks while helping others with their automotive projects." He concludes, "It's been a great ride with Stertil-Koni and I'm sticking with them."
Adds Stertil-Koni President, Dr. Jean DellAmore, "We thank Lou for his deep product expertise and extreme focus on customer care. Those are hallmarks of both Stertil-Koni and Lou Cardoza Enterprises, and we congratulate Lou who is a tremendous asset to our team."
About Stertil-Koni
Stertil-Koni – proud to be a Buy America company – is the market leader in heavy duty vehicle lifts, notably bus lifts and truck lifts, and proudly serves municipalities, state agencies, school bus fleets, major corporations, the U.S. Military and more. Stertil-Koni's breadth of products meets all ranges of lifting needs and includes portable lifts such as Mobile Column Lifts, 2-post, 4-post, inground piston lifts, platform lifts, and its axle-engaging, inground, scissor lift configuration, ECOLIFT. The company's innovative, inground telescopic piston DIAMONDLIFT is now available with an optional Continuous Recess system, ideal for low clearance vehicles. Stertil-Koni USA is headquartered in Stevensville, Maryland with production facilities in Europe, The Netherlands, and Streator, IL.