Cities embrace public safety centers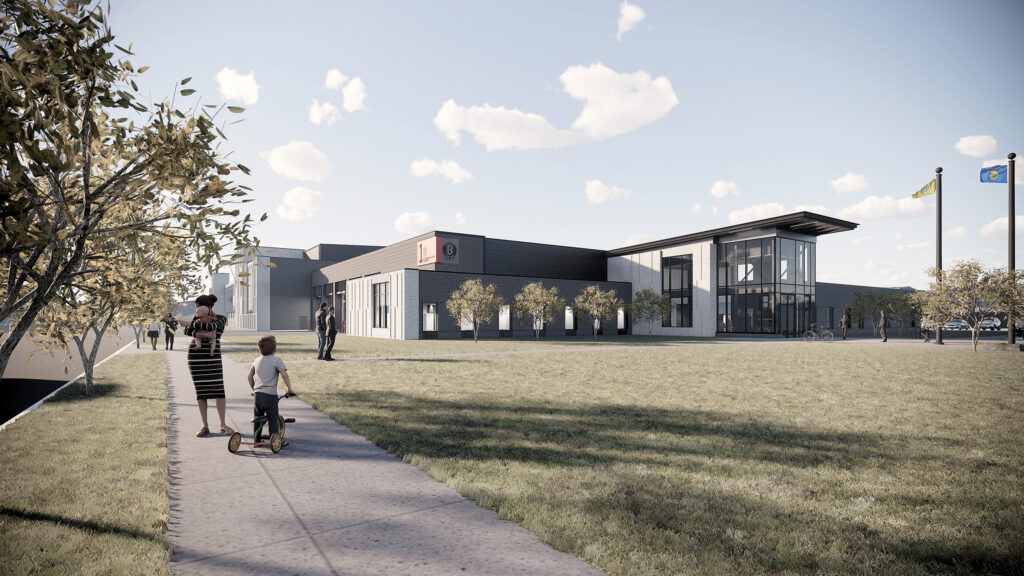 The public is used to thinking of firehouses, police departments and other city agencies as separate entities that serve and protect them through countless needs and issues. That's the way it's always been, but that doesn't mean it must always be so. What if they only had to call one building for an emergency? In more and more cities, that's the case.
Shared spaces that house multiple public safety agencies are a growing trend. What's the reasoning behind it? It's really quite simple: EMS, firefighters and police routinely work together at crime scenes and during emergencies, but they don't currently train together. With shared spaces, they can, and that can only benefit those who call for help no matter what the problem is.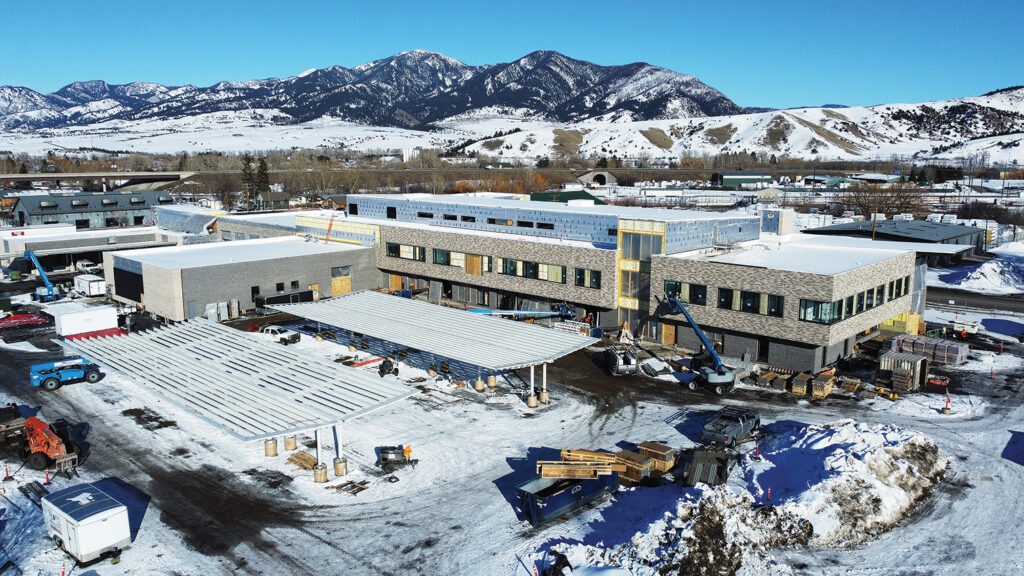 Auburn, N.Y, chose to renovate an existing, empty building with the help of grants from the New York State Department of Environmental Conservation's Climate Start Communities Program and further funds granted from the New York Department of State. This enabled the city to fully renovate a 17,800-square-foot vacant urban strip mall, adding a newly constructed apparatus bay to house the city's fire department apparatus, safety equipment, training and medical supplies and modern decontamination areas for firefighters.
Meanwhile, in Ohio, the Cleveland City Council bought South High School with plans to turn the building into a joint training academy for Cleveland police, fire and EMS. While most of the building will be used for training exercises, a few classrooms will be leased back to the school district with the intent of public safety programs in the hope of getting more kids interested in becoming police, firefighters and EMTs.
But sometimes it's easier to build from the ground up, getting exactly what you want from the start. Kyle, Texas, is building a public safety center meant to provide an emergency operations center. When completed, this new building will establish a central command, allowing for collaboration during critical times, like weather-related natural disasters, security threats such as school shootings, major traffic accidents and pandemics. The plans also include such things as a canine unit and community-based programs and mental health services. And in Sand Springs, Okla., the Billie A. Hall Public Safety Center opened in 2019, receiving a Shared Facilities Bronze Award in 2021 Firehouse Station Design Awards. The finished building gave space for many outgrown needs, eliminating the practice of training and testing in an alley.
In Bozeman, Mont., Assistant City Manager Chuck Winn spoke at length about the 95,000-square-foot, $43.5 million Bozeman Public Safety Center currently under construction.
"Since 2008, our growing city and our public safety agencies have been stressed to provide service. Aging rooms were too small. Police and sheriff's department (buildings), as well as district courts, became inadequate a couple of years ago. There simply wasn't enough space. When we tested the waters and realized we couldn't get countywide support, we asked voters for city support. They overwhelmingly approved this project. We had tried once before in 2014, but it didn't pass then. We were planning the building for courts and the police department, and since we also had a need for fire facilities, we added Fire Station No. 1 to the proposed plan. This delayed the need for an additional station and saved taxpayers $1.2 million annually in operation costs. The sale of the old (fire station) would also help offset the cost of the new building. That's the kind of planning it took, and it passed this time with a good margin. The location we chose was geographically situated to take advantage of shorter response times, which made sense from the FD perspective. For the PD, their office is their vehicle."
The BPSC is rising on the site of the old Montana Department of Transportation maintenance yard. The existing 12 buildings had to be removed and — as much as possible — recycled and repurposed, echoing the reuse of important property already belonging to the city. For example, all the concrete and asphalt from the demolition site was crushed and reused as the base of the building and for parking lot pads.
The development team worked with all municipal stakeholders to finalize design and save costs wherever possible.
"We sat down with our architects, a blank piece of paper and everyone on board," said Winn. "Working so well together, we got everything we wanted. We took advantage of shared spaces that made good design sense and also planned individual spaces where those were needed. Having the municipal courts and victim services in the same building meant we needed to be mindful that there are individuals entering on the worst day of their lives, already traumatized. They don't need to be further hurt, and so we are careful that paths don't cross. Their physical and emotional safety are very important to us, and with this design, no one sees someone they shouldn't — potential jurors or witnesses are kept separate from those accused. In the current space, somebody in custody can walk past a jury member, they can walk past a victim (and) they can walk past a judge all in the same hallways."
The BPSC is big, and it needs to be — one-third of the city's workforce will work there. It was financed from three sources — the sale of the previously existing buildings, the general operations fund and capital equipment and replacement fund.
"But because the project began pre-COVID, the bids and alternate bids gave us pretty much everything we wanted," Winn explained. "Materials cost less than (they would) now, and there was no shortage of workers. Even now, we are still on budget and only two months behind where we thought we'd be, and that's pretty good when you look at the big picture here. A common mistake with government building projects is to reduce costs in an effort to gain support, and then there isn't enough space — the new buildings are often full before they can open. We knew what we needed, and we asked for it. I think we struck the proper balance. And we were careful to plan for future growth. We have furnishings that can be reconfigured to create more space, and we've also got spaces that will allow future building as needed."
This incomplete space will soon become Court Room A in the Bozeman Public Safety Center. The new space will enable the accused, witnesses, jurors and crime victims to be kept separation, something not always possible in the existing space. (Photo provided by the city of Bozeman)

Workers get to work in one of the BPSC's future courtrooms. (Photo provided by the city of Bozeman)
The public response has been very positive, Winn said. "We did a huge initiative on educating our voters as to what they would get if they said yes to this project. They asked all the questions that were important to them, and what's most important now is that we meet and fulfill those expectations and promises."
Completion is expected in June, with occupancy in July. "This has taken about two years," Winn explained. "Bozeman is the fastest growing city; we are no longer considered a micropolitan area any longer. We are an outdoor mecca, with ski resorts, fly-fishing and the gateway to Yellowstone Park. We have the busiest airport. 'A River Runs Through It' was shot here in Bozeman, and that's what started the fly-fishing trend."
The increase in residents and tourists further highlighted the need for more efficient public services to be easily available. The new building is designed to withstand seismic events and still function, using backup heat and generators. This guarantees that business can go on as much as possible when there is weather or other emergencies. The BPSC has more space overall, more storage space, more workspace, even larger locker rooms and something they haven't had before — a separate room for processing vehicles in the search for evidence.
So it seems that the trend of sharing such space with multiple agencies and departments is here to stay — and is growing swiftly, especially in large and urban areas. It can be a major boon to the community.