Mason Fire Chief Bryan Brumagen comes by his career honestly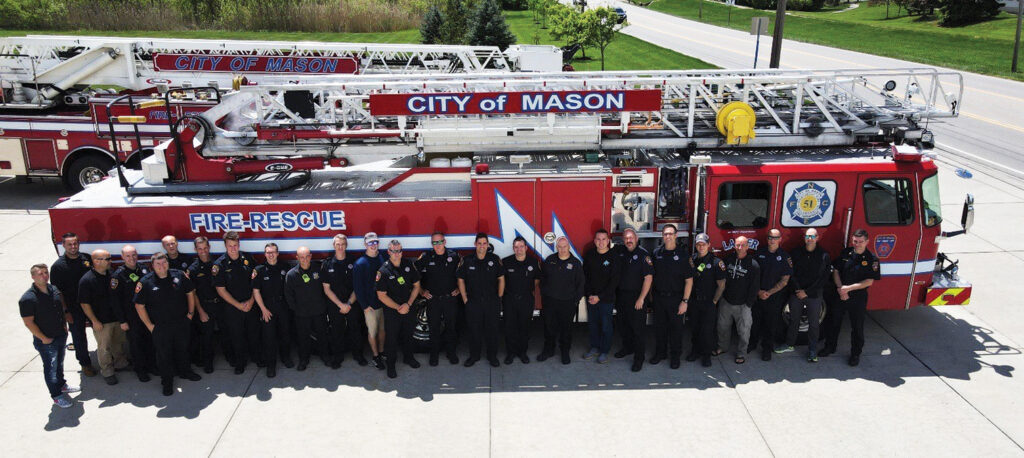 Mason, Ohio, Fire Chief Bryan Brumagen said firefighting is in his blood. Besides growing up in a fire department family with a fire chief living in his house, he also has an uncle and several cousins who are in the fire/rescue/EMT field. Throughout his childhood, he hung around various fire stations, and as a teenager, he spent his summers painting fire hydrants. So, when it came time to pick a career path, Brumagen knew there was only one choice.
"I started work as a firefighter/EMT when I was 19," he said. "While I worked, I attended The Ohio State University, where I earned a bachelor's and master's degree. As part of my graduate program, I had the opportunity to intern with the Phoenix, Ariz., Fire Department — a highly functioning and positive organization. Upon graduation, I completed paramedic training at the University of Cincinnati, where I continued to work as a firefighter/paramedic with the Loveland-Symmes Fire Department."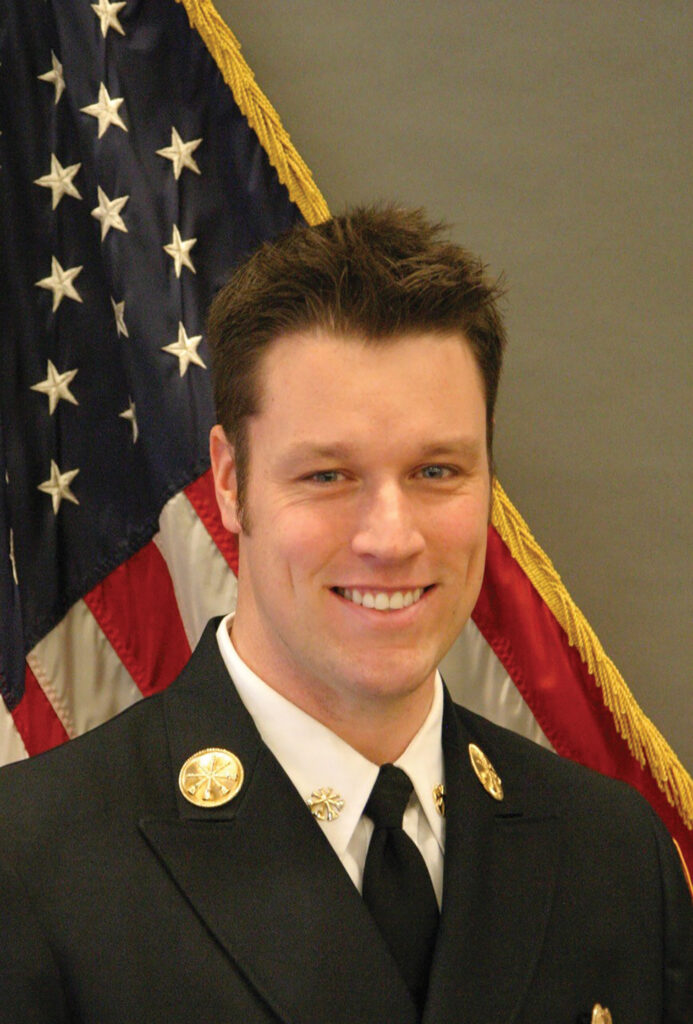 Brumagen came to Mason in 2008, was promoted to lieutenant in 2012 and was named deputy chief in 2014. He was named acting fire chief in December 2017 and appointed to the permanent position in March 2018.
"I like the challenge of finding ways to continually be better. As a city, we are always searching for a better way to deliver service to the community. It is something that is ingrained in our culture, and it is what makes every day interesting and challenging," he said.
The city of Mason, in southwestern Warren County, is located approximately 22 miles from downtown Cincinnati and known for music concerts, such as the Red Rhythm and Boom each July; the Western & Southern Open tennis tournament every August; and is home to King's Island, one of the premier amusement parks in the Midwest. Brumagen said these events and attractions not only provide worldwide attention for Mason and help drive the city's economic development initiatives, but they also promote the city's culture of wellness that further enhances the quality of life for its residents. So it is important that the Mason Fire Department develop successful private-public partnerships with organizers to help these events run smoothly.
"In the safety services world, we manage emergency events through the Incident Command System," he said. "This system provides a flexible framework that allows responders to share the work necessary to stabilize an incident and bring it to a successful conclusion. Having these systems and partnerships in place makes everyone's job easier and contributes to positive outcomes for our citizens and visitors."
Naturally, there are challenges Brumagen faces, and one of the most common threats that all fire/EMS agencies face is a challenging labor environment. While Mason has been fortunate over the years, the department is constantly looking for ways in which to find people who are interested in the field, recruit and retain them. He said the department's long-term stability will depend on how successful it is in those efforts, and with Mason continuing to grow as a community, he expects labor to remain a challenge for the rest of his career.
"Another significant challenge is staying current with technological changes and staying prepared to combat emergency issues involving new technologies, such as the rescue and fire response of electric vehicles," he said.
Having grown up with the organization, Brumagen has watched the Mason Fire Department undergo significant changes over the past 15 years. He said these changes were led by very competent leaders, and because he has served in each position of the department, he's been able to understand and be a part of those changes as they occurred. Because of that experience, Brumagen does not see the need to make any drastic and immediate changes in the department. What he would like to do is to continue to focus on the future, maintain the department's positive trajectory, protect their resources and manage growth responsibly.
"It is my job to provide support and guidance to our staff and the city so that we can continue to provide a high level of safety services to our community," he said. "I look forward to adding to the work that has already been done and continue the positive change that has taken place over the past 15 years."
As for right now, he is enjoying his position and working to keep up the culture of excellence that is a hallmark of his department as well as the larger community.
"The staff and the leadership are incredible," he said. "Everyone knows how to play their position and contribute to the team. The city's unique culture encourages cross-pollination of city departments and leads to incredible relationships and a broader understanding of how we provide and can continue to improve customer service, both internally and externally."