Partnering through a pandemic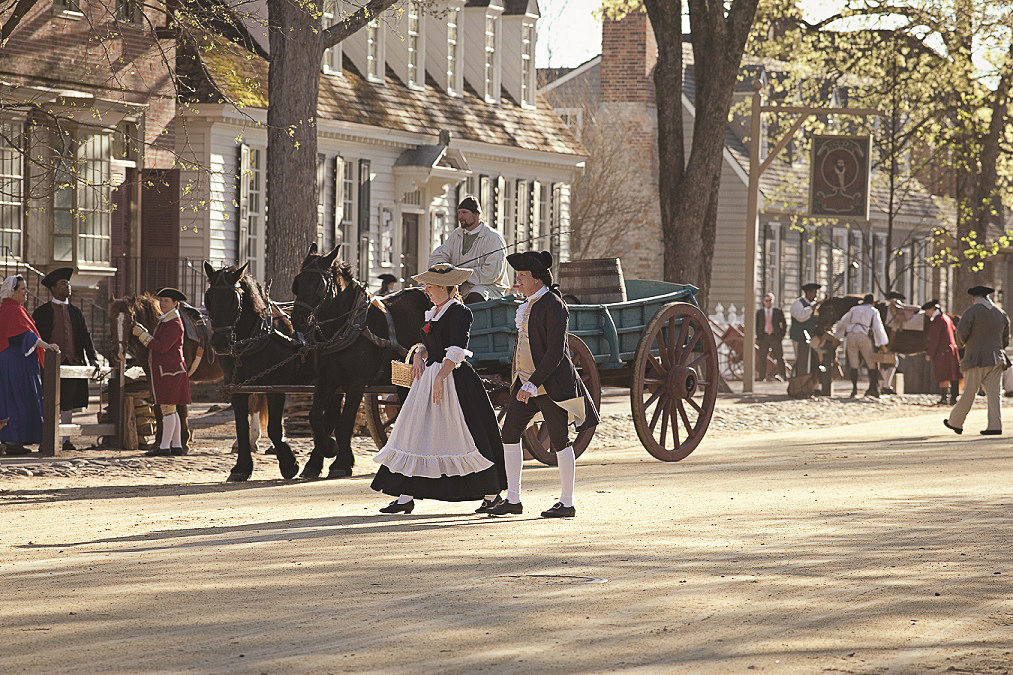 This year with COVID-19 seemingly not wanting to loosen its grip on the U.S., many municipalities are becoming creative to help their communities in these challenging times. For many, that has meant looking to the private sector to create partnerships to fill in gaps or help hurting businesses.
In Williamsburg, Va., the city has partnered to create a fund for local businesses to quickly access funds to help them stay afloat. The program is called the Greater Williamsburg Small Business Relief Fund.
Von Gilbreath, director of Greater Williamsburg Partnership, a regional economic development corporation in the commonwealth of Virginia, said, "When COVID-19 hit, we were trying to absorb what was happening in our community."
The Greater Williamsburg Partnership serves the city of Williamsburg, York County and James City County.
She said Michele DeWitt, economic development director for the city of Williamsburg, and City Council Member Barb Ramsey had a conversation about what could be done to bring relief to small businesses, and from there, DeWitt brought the ideas to Gilbreath, saying they felt it needed to be a regional effort.
"I took on the challenge from that point to identify partners," Gilbreath said. "I approached Nancy Sullivan of the Williamsburg Community Foundation and told her I'd like to set up a small business relief fund."
She was told the WCF required $10,000 in seed money to establish the fund, and the glitch was she could collect the funds, but the foundation wasn't set up to distribute funds to for-profit entities. Gilbreath said she thought, "There's got to be a way."
At the same time they were working on this, Pete Snyder, an alumni of William & Mary and Virginia technology entrepreneur, started the VA 30 Day Fund with his wife, Burson, using $100,000 of their own money to provide quick access to funds for small businesses to help save jobs. He continued to grow private donors, and while he served all of the commonwealth of Virginia, Gilbreath heard of him because he had helped businesses in the Williamsburg area.
Gilbreath's first order of business though was to come up with the seed money, so she approached each of the three economic development authorities and asked them to contribute $3,333.34.
"Now we needed a plan to distribute funds," she said.
She contacted Snyder and said, "I have this idea — you have the fund up and running already to give small business capital. Can you treat GWP as a donor using public monies?"
The funds would be given through the community foundation and distributed to the businesses by VA 30 Day Fund — a neutral entity. Snyder agreed to the plan.
"I think we were his first public donor," she said.
Ramsey contributed $6,000 and challenged the community to match those funds. Chesapeake Bank came in as a bank partner contributing $10,000; it was already helping small businesses get the SBA loans, but had told Gilbreath, "We believe in this relief fund; it fits with our mission and is something we can support."
Trustees of the Williamsburg Community Foundation donated $7,500 to the fund, so when it officially launched May 4, it had $33,500. Two weeks later, James City County Board of Supervisors loved the work the fund was doing, according to Gilbreath, and gave a special allocation of $500,000 of Coronavirus Aid Relief and Economic Security money, but with a further restriction, the $500,000 must go to James City County businesses. Over a 30-day period, the core fund nearly doubled with the WCF collecting funds totaling $63,000.
Gilbreath said 21 businesses have received $3,000 forgivable loans each and 63 James City County small businesses have received $3,000 forgivable loans for a total of $189,000 thus far.
"We're close to helping almost 100 businesses. We've made a positive impact with this fund," she said. "So many businesses were trying to adapt and address COVID-19 with operating costs — social distancing measures, PPE (personal protective equipment), payroll and health care insurance."
She said a lot of the businesses the fund helped were in the Small Business Administration PPE loan process, "but it wasn't happening very expediently. The great thing about our fund is they apply, give general information, a quick video clip and, once selected by the VA 30 Day Fund, receive those funds within three days.
"It's a $3,000 forgivable loan; they don't pay it back, we just ask them to pay it forward if things get better. While they're waiting for their SBA loan, they need to make payroll now. This fund helps them do that," Gilbreath said.
The VA 30 Day Fund has volunteers from William & Mary's Business School to review the applications and business people to review on the second go-around to get the money out the door, according to Sullivan.
Gilbreath said she's always believed the best way to serve the business community is through public-private partnerships. When asked if she sees this fund continuing to be in place if there's another catastrophe, she responded, "That's my vision. I would like to see it continue. If we lived in a perfect world, we'd distribute all the funds and there'd be no other crisis; however, I think there'll always be a need for a small business relief fund."
According to Gilbreath, economic development agencies are "the first responders to the business community. That's what we strive to be, and when businesses are hurting like this, they don't need to be tied down by bureaucracy. That's when you bring in private partners, and who wins is the businesses."
Sullivan also shared about the program. "I always look for bright spots and this has definitely been a bright spot."
She said the VA 30 Day Fund founders were able to get their 501c3 "under an expedited process because of the crisis and disaster," and Snyder had the contacts and the experience to evaluate the businesses and know the criteria for eligibility.
Sullivan said it "made sense that we were all doing the things that we're good at and we all feel we're making a difference for struggling businesses. We're a tourist town so it's had a big effect on us."
The different entities all decided to waive any fees for all programs.
Of the partnership, Sullivan said, "I think it's been a great learning experience. It took a little time and effort, but we can all benefit from it and how quickly we made things happen. I hope as we go forward the bonds we created will help us as we continue to serve our community."
CONTINUE ON PAGE 2…