Unique Claims to Fame: Hearst Castle San Simeon, California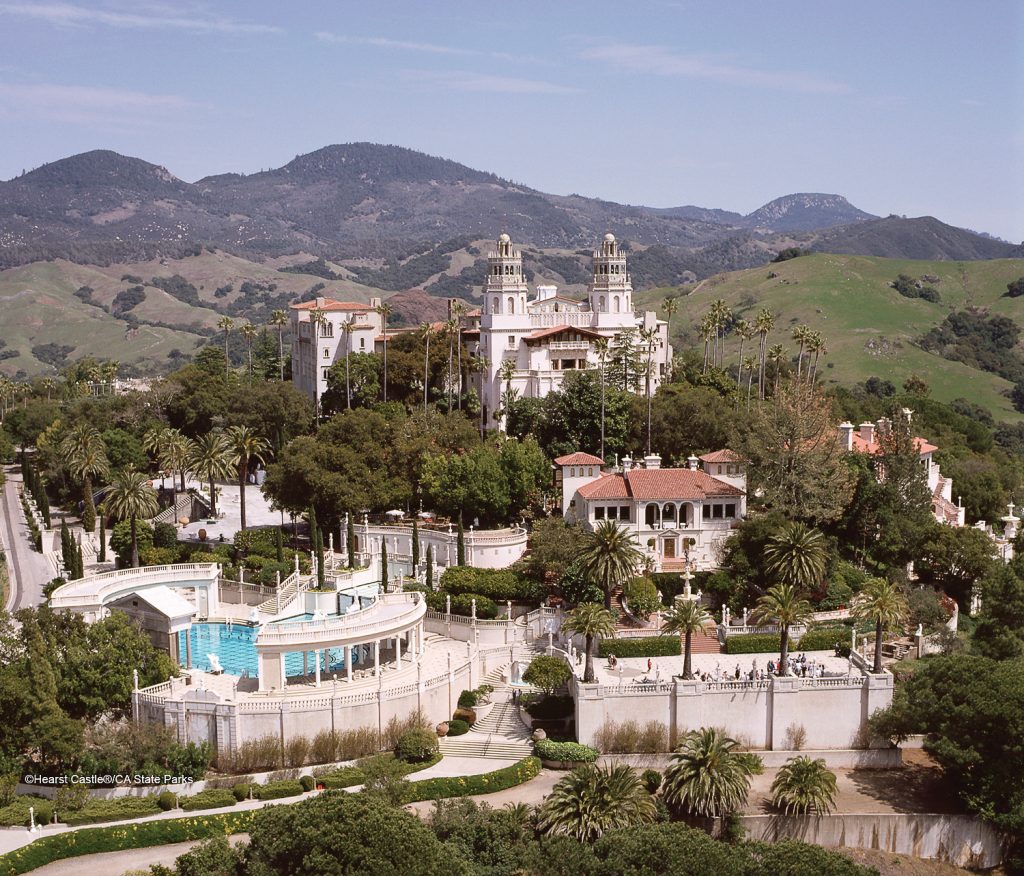 William Randolph Hearst's request that architect Julia Morgan build him "a little something" may be classified as one of the greatest understatements of the 20th century.
The end result of the media titan billionaire's modest proposal is one of the most spectacular residential showpieces in the world, Hearst Castle, located near San Simeon, Calif., midway between San Francisco and Los Angeles.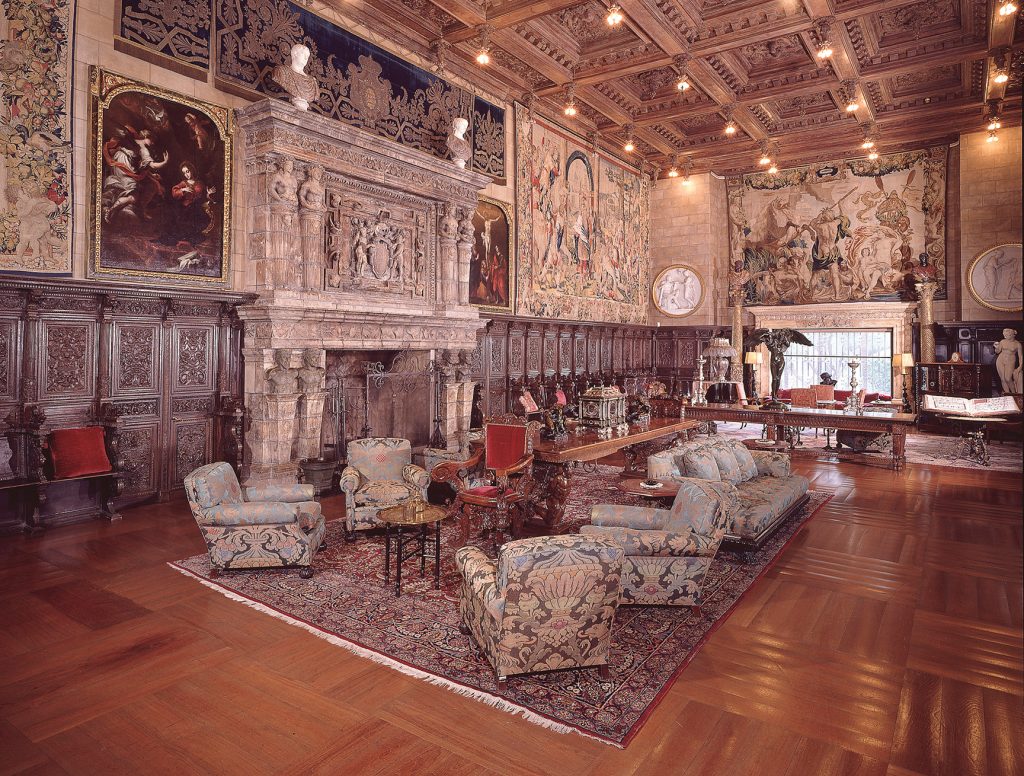 The curtilage, now a museum that attracts 650,000 visitors a year, includes the 115-room Casa Grande — also dubbed "The Enchanted Hill," "San Simeon" and "the ranch" — three guesthouses, stately courtyards, 127 acres of gardens, an outdoor swimming pool, a 7,000-tree pine forest and at one time the largest private zoo in the world. The building project spanned 28 years, from 1919 to 1947, and is arguably still unfinished.
"There were possible plans for more guesthouses, finishing the exterior treatment of the north and south wings and enhancing the rear courtyard," said Jim Allen, director of marketing and communications for the tourist attraction owned since 1958 by the California State Parks.
The architecture and furnishings reflect the character of the man. "Hearst Castle contains design elements and influences from more than one country, but it was not intended to mimic any particular country in its design," said Allen. "Rather, it was intended to be something entirely original that would delight his visitors and himself. It did — and still does today."
The grounds' appointments and decor include sculptures from Egypt; Art Deco ceilings from Spain, coated with 22-karat gold leaf; four original 16th-century tapestries commemorating the military feats of Scipio Africanus, a Roman general who defeated Hannibal in the Second Punic War; a pair of 10-foot-by-14-foot French tapestries from the Hunt of the Unicorn series, dating circa A.D. 1500; and thousands of pieces of artwork, some dating more than 600 years old.
The castle's largest room, the Assembly Room, where guests congregated and mingled while awaiting dinner in the adjoining dining room, measures 2,498 square feet, about the size of an average home nowadays. Guests could communicate by phones placed at either end of the room, rather than walk across the room to chat.
"This originality reflects Mr. Hearst's approach to business and life. Mr. Hearst was a builder of not just fabulous estates, but he also built and developed many businesses through consistent hard work and a positive attitude. One famous quote credited to him was, 'You must keep your eye on the objectives, not the obstacles.'"
Hearst routinely subsisted on four hours of sleep a night. Thus his bedroom is surprisingly small, with a get-in-and-get-out pragmatic functionality. During the construction of the castle, Hearst slept in a narrow bedroom in one of the guesthouses.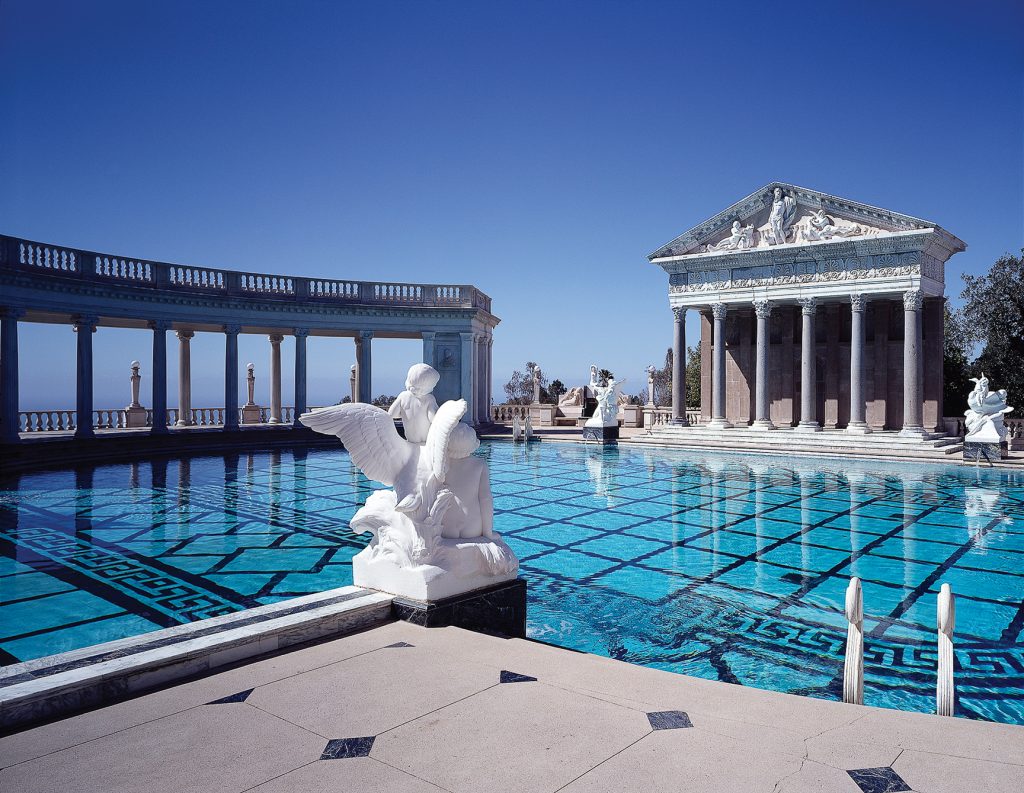 Hearst was also known for his prodigious real estate holdings. He owned all the land between his castle and Junipero Serra Peak, a mountain 34 miles to the north. At the peak of his acquisitions, Hearst owned 250,000 acres, including 14 miles of coastline. His 390 square miles of land ownership today would slot him in 15th place on the list of America's largest cities in land area.
Guests of the Hearst Castle, originally by invitation only via phone call or handwritten note, included Charlie Chaplain, Clark Gable, Calvin Coolidge and Winston Churchill.
"There was an old saying in Hollywood that there were two groups of stars," Allen said. "The ones who had been to Hearst Castle and the ones who said they had been to Hearst Castle."
As of this writing, public guided tours of the grounds have been suspended due to coronavirus pandemic restrictions. When tours resume, visitors will have a choice of grand experiences. Participants are encouraged to wear comfortable shoes, as some tours entail walking close to a mile and involve upward of 750 stairs.
• Grand Rooms Tour, recommended for first-time visitors. The tour includes five of the grand social rooms, the Assembly Room, refectory, morning room, billiard room and theater.
• Upstairs Suites Tour, which embarks up a winding staircase and proceeds through the Casa Grande's upper levels. Features include Hearst's Gothic study, main library and Celestial Suite.
• Cottages and Kitchens Tour, embracing visits to two of the subsidiary mansions, the estate's wine cellar and sizable Casa Grande kitchen.
• Julia Morgan Tour, featuring an in-depth look into the life of Hearst's architect, as seen through architectural drawings, family photos and Morgan's personal items.
• The Art of San Simeon Tour, a semi-private, art-focused excursion.
• Evening Tour, highlighting nightlife at the estate. Volunteers regaled in 1930s regalia enhance the experience, which concludes with a vintage newsreel in Hearst's private theater.
The museum also hosts holiday and accessibly designed daytime and evening tours.
Hearst Castle is located at 750 Hearst Castle Road, San Simeon, Calif. 
For more information, call (800) 444-4445 or visit www.hearstcastle.org or www.facebook.com/hearstcastle.