Partnering through a pandemic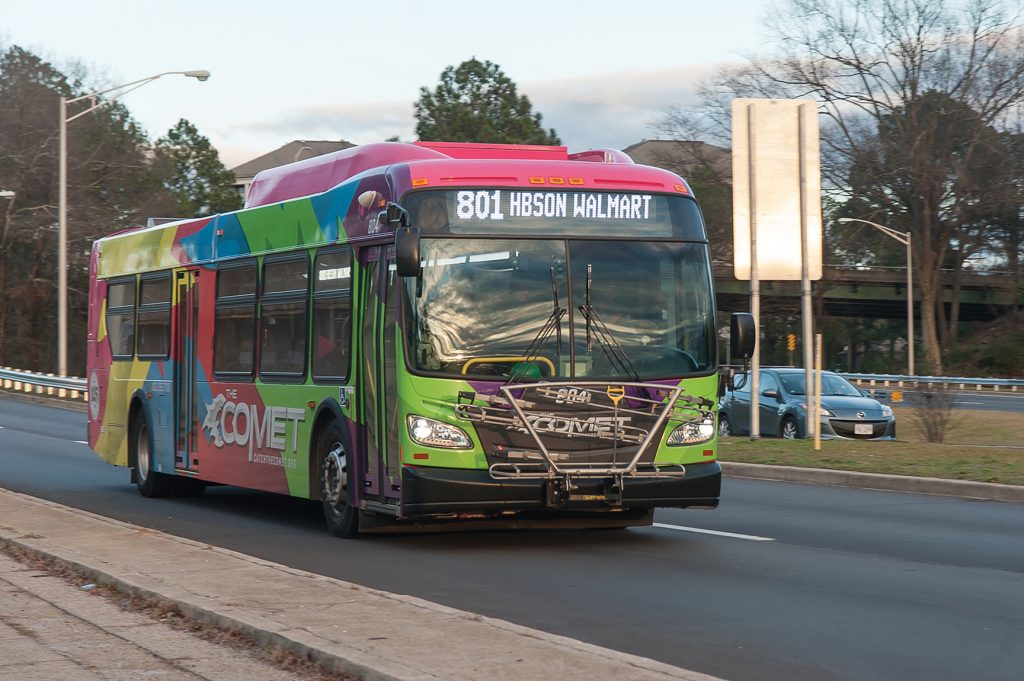 Partners on the move
Several cities have partnered with ride-hailing companies like Uber and Lyft during the pandemic to fill in gaps of low ridership routes or to get essential workers back and forth to work.
According to a May 6 article in Reuters by Tina Bellon, cities such as Indianapolis, Ind.; Livermore, Calif.; Des Moines, Iowa; and Columbia, S.C., are some of the cities who have made such arrangements.
In South Carolina, the Central Midland Regional Transit Authority serves the city of Columbia, Richland County, Lexington County and the city of Forest Acres. The regional transit authority calls its system The Comet.
Executive Director of The Comet John Andoh said the transit authority was created in 2000 and officially took over service in 2002. The transit authority first began contracting with van pool companies like Enterprise and ride-hailing companies like Uber and Lyft in 2018.
He said with the current pandemic there's been an increase in ridership. In the case of Uber and Lyft, it's "because of the single occupancy nature for rides to the grocery store or nighttime trips and the van pool for rides to work."
He suggested groups of co-workers ride together to work and that feels safer than riding with a busload of strangers. The Comet also reduced bus service at night so those riders shifted to ride-hailing.
Andoh said they subsidize ridership by paying up to $5 for eligible rides, which are to grocery stores or rides between 9 p.m. and 3 a.m. in The Comet service area. They also pay up to $500 toward the rental of a van, and eligible van trips are to and from work in The Comet service area.
Andoh said it's been a great partnership. "It's been working great for us. Additional ridership helps us to continue to show we're effectively moving people."
There has been a cost savings to the cities and towns serviced. As for how these partnerships work in other crises, he said, "I noticed we had to retool our services during other crises and come up with creative ways to move people when traditional transit doesn't work as well — especially in those areas significantly impacted by the disaster."
Andoh said he thinks such a partnership would work in a single city transit system, too.
"I'd encourage them to do so. It allows public transportation operations to be more of mobility managers and identify creative ways to still move people from point A to point B." He said, "Partnering with these entities — the van pool companies, taxi cabs, etc. — is not difficult and they're always looking to partner with public transit agencies."
Whether it's helping small businesses, transportation or recruiting growth in your city — especially during disasters — public-private partnerships are proving to be a winning solution for everyone.