Cities combine parks and literacy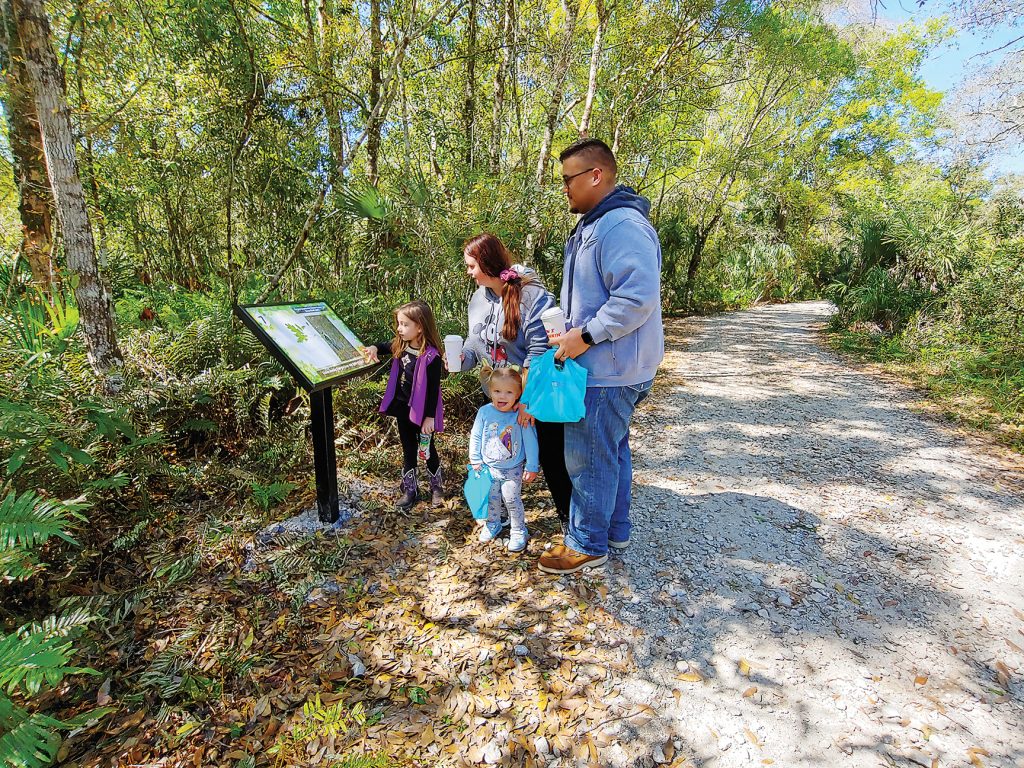 Grandview Heights, Ohio; Port Richey, Fla.; and numerous other cities are promoting literacy by partnering their parks and recreations departments together with libraries in an effort to make reading fun and educational.
          Eileen McNeil, patron services director and librarian of Grandview Heights Public Library, spoke of her library's interaction with Michael Patterson, director of parks and recreation, and their dual partnership of creating their own town's StoryWalk to encourage citizens to keep up their literary skills over summertime.
The StoryWalk Project grown into a global movement from its beginnings in 2007. It was created by Anne Ferguson of Montpelier, Vt., who owns the registered service mark. The project was further developed in collaboration with Rachel Senechal, Kellogg-Hubbard Library. Communities can participate and are asked to use the trademark in promotion of the project and give credit.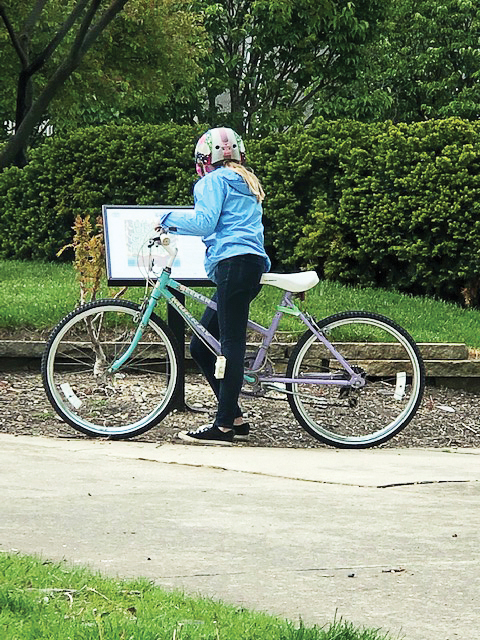 "The project came into existence because we wanted to provide further outreach to our community and heard about StoryWalks in other communities," said McNeil. "We researched how to do it and decided Grandview Heights would be a great fit for this type of project. C. Ray Buck (Park) has just the right-size walking path for this, and we had full support from the city and community."
According to Patterson, the StoryWalk was begun in the spring of 2020 and completed May 9, 2020.
"This project, from the city standpoint, was fairly easily accomplishable," said Patterson. "Working with our partners from the Grandview Heights Public Library, the location of the project was determined, installation locations were established and the project was put in motion. The StoryWalk was funded by the Grandview Heights Public Library Foundation and the Northwest Kiwanis."
In addition to Patterson, the former Mayor Ray DeGraw was also part of the endeavor before he retired. His replacement, Mayor Greta M. Kearns, was complimentary about the project.
"The StoryWalk is a wonderful addition to C. Ray Buck Park," said Kearns. "The Grandview Heights Public Library has been and continues to be a tremendous community partner. We are grateful to the staff for championing this idea and for the donors who made this possible. Our parks are very important and I place a significant value on encouraging kids to spend time outdoors, especially when literacy is an added educational component. We were fortunate to have one of our parks be selected as the location for this project."
McNeil concurred, saying that StoryWalk feedback has been very positive. "Families are really enjoying it, and I believe they appreciate another type of outdoor activity to enjoy, especially since the weather has improved."
Asked what other communities Grandview Heights modeled itself after when building its own StoryWalk, McNeil listed several.
"We visited the Cedarville Community Library in Greene County; the Gahanna StoryTrail at Friendship Park," said McNeil. "I spoke on the phone about a StoryWalk hosted by the Mary Rutan Hospital in Bellefontaine as well. We also looked online at Beavercreek's StoryWalk and spoke with the Ohio State Parks about their outdoor signage."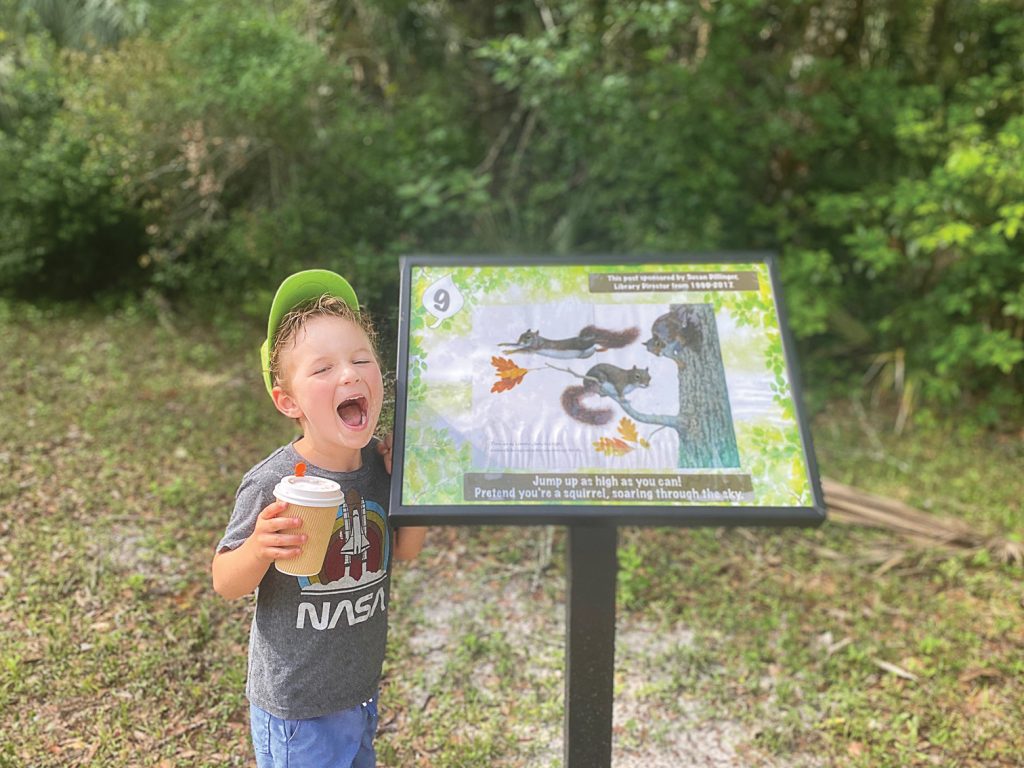 The New Port Richey's first permanent StoryWalk Project in Florida has risen from the ashes to grace the James E. Grey Preserve, according to library Director Andi Figart.
"Although our March ribbon cutting seems like ages ago, I am still excited that we were able to make this goal a reality and that it garnered so much support from the community so quickly," said Figart. "The ribbon cutting was in early March, right before the COVID-19 began to gain strength in our region in Florida.
"When I initially proposed this project to City Manager Debbie Manns, it was met with her immediate and enthusiastic support. That conversation included the library's goal of wanting this project to be one that wasn't just for the community, but a part of the community. The library hoped to do so by seeking community involvement, including various city departments, in all areas: planning, fundraising, selection, installation and continuing operations and upkeep. If anything, I would say the challenge might be in curbing everyone's enthusiasm and excitement enough to make sure everyone would have a chance to help."
Friends of the Library President Bonnie Martin added, "We felt this project could have a significant impact on bridging youth literacy with outdoors community activity. It is with great pride that I watched the StoryWalk develop into a community and city program that exists in a beautiful, natural setting and promotes family literacy activities."
These stories will be told on 18 different posts and will be changed quarterly, making this a free attraction that families can delight in seasonally.
According to Mayor Rob Marlow, "The StoryWalk project in the James E. Grey Preserve is a wonderful way to introduce children to both reading and nature by combining both in the great outdoors."
"It's been a fabulous project because so many different people and groups were responsible for its success," said Figart. "There were several city departments whose work was absolutely pivotal: public works, parks and recreation and the finance department. The FOL spearheaded fundraising efforts, promotions and countless volunteer hours before, during and after the ribbon cutting. We are also thankful for the many private individuals, groups, clubs and organizations that sponsored the costs of individual StoryWalk posts."
          Future innovations to the StoryWalk include adding a new story and extension activities every quarter. The youth education librarian is planning outside story times to take place in the Preserve as soon as larger social gatherings are safely possible.
          If another municipality was considering building its own literacy trail, Figart suggested starting with the city manager, mayor or library director, and then move to educating the FOL and seeking support for financing the posts. She also advised, "Give yourself plenty of time to allow everyone an opportunity to participate in what could be a polarizing and exciting event for the entire community for years to come."