VMAC empowers municipal work truck fleets to work better than ever
VMAC is a world-class air compressor and multi-power system manufacturer specializing in mobile air solutions for modern fleets. In addition to being the only provider of UNDERHOOD and Direct-Transmission Mounted air compressors, VMAC produces a full suite of abovedeck air compressors and multi-power systems. VMAC's innovative systems have revolutionized mobile work, but these innovations mean little until they are put to work by fleets worldwide.
Air systems designed for municipal fleets
Every VMAC air compressor and multi-power system is built with a clear intention: to empower fleets to work faster and safer while reducing costs.
When new VMAC products are developed, it starts with a need. VMAC works closely with dealers and their customers to understand modern fleet needs and pinpoint where existing products aren't meeting them. From there, an ideal product is imagined; the most important specs are clearly defined; and it's up to the VMAC team to turn the vision into a reality.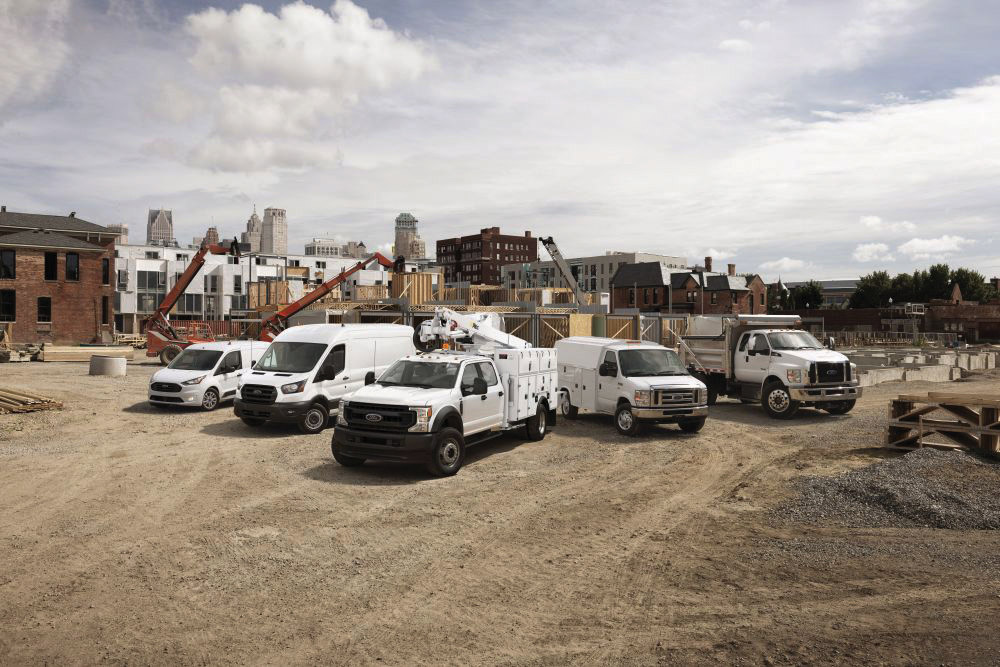 If an imagined product can't be developed to meet the required specs, the idea is tossed in the recycling bin — and VMAC has the scrapyard to prove it. But many ideas succeed, and it's through these relentless attempts to push the envelope that VMAC has turned ambitious concepts into a new physical reality.
After a new breakthrough product is developed, fleets are instantly empowered to work faster, safer and more cost-effective than before.
VMAC empowers fleets to reduce operating costs
One of VMAC's ongoing product goals is to reduce operating costs for fleet managers, which is accomplished in a few ways: right-sizing and reducing gross vehicle weight, reducing idling, and offloading engine hours and wear.
Every VMAC air compressor and multi-power system is built to be as small and lightweight as possible without compromising quality or power. Choosing these systems over the alternative can reduce GVW by hundreds to thousands of pounds. As a result, fleets can right-size their vehicles using compact air equipment that frees up payload.
In addition, many of VMAC's systems are designed to run without idling the vehicle, which keeps the vehicle engine hours lower. By offloading the engine work to an air power system, fleets can go longer before hitting service and maintenance intervals and extend the vehicle's total useful life.
Meanwhile, VMAC air systems are designed to outlast the life of the vehicle and have no problem keeping up with these demands.
VMAC empowers fleets to get more done
VMAC air compressors and multi-power systems exclusively utilize rotary screw technology, empowering fleets to get more work done.
Rotary screws have proven to be a superior air compressor technology, yet reciprocating air compressors are still a common sight due to their lower upfront cost. However, what fleets save in the short term with reciprocating compressors, does not make up for the losses in the longer term.
From a productivity perspective, reciprocating compressors don't come close to the performance of rotary screw compressors. Reciprocating air compressors use pistons that move up and down, trapping air in a cylinder and then pushing it into a smaller space.
For every forward stroke, there's a backward stroke where air isn't being compressed. Due to this shortcoming, reciprocating compressors must collect air in an air receiver tank before the compressed air can be used. It's not uncommon for this to take several minutes.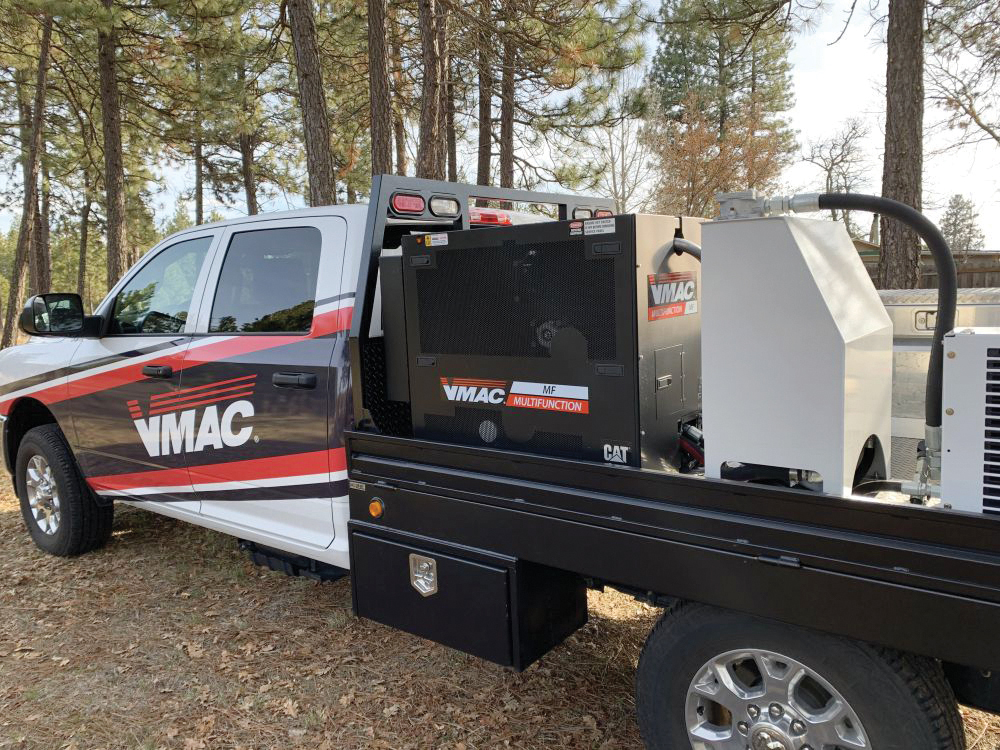 By contrast, rotary screw air compressors spin continuously, using the rotor lobes to trap and compress air. This compressed air is available immediately at a 100% duty cycle, allowing operators to get straight to work and keep working until the task is complete without the need for an air receiver tank. As a result, jobs finish faster than ever before.
VMAC empowers fleets to work safer
Everybody deserves to go home at the end of the day, and that's why safety continues to be a priority at VMAC.
VMAC obtained the Occupational Safety Standard of Excellence Certificate of Recognition in 2022 and the OSSE Safety Pinnacle Sapphire Award in 2023. The company is proud to utilize a safety management system that meets the highest standard, and that commitment to safety extends beyond its manufacturing facility and into the real world.
For example, VMAC's new multi-power products have been designed with noise reduction as a priority. Reducing noise improves communication on the job site, which in turn helps prevent accidents and reduces the risk of permanent hearing loss.
The 6-in-1 Multifunction Power System with Cat® Power is 69.75 decibels at low idle, 74.25 at high idle, and becomes silent when in Standby mode. Similarly, the 5-in-1 Multifunction System, Powered By Honda, is only 59 decibels at low idle and 73 decibels at high idle. These noise reductions are significant since decibels increase exponentially, and construction laborers are exposed to an average of 93 decibels a day*.
Partner with VMAC for your fleet's compressed air needs
VMAC's focus on innovation, coupled with a commitment to serve the needs of municipal fleets worldwide, has resulted in mobile air products that empower fleets to work faster, safer and more efficiently than ever before. Through its rotary screw technology, VMAC enables fleets to get more done, while its emphasis on reducing operating costs and improving safety allows fleets to work better than ever. Learn more at vmacair.com.
Next Article: How to succeed by flailing – Montage Enterprises