Communities planning for the future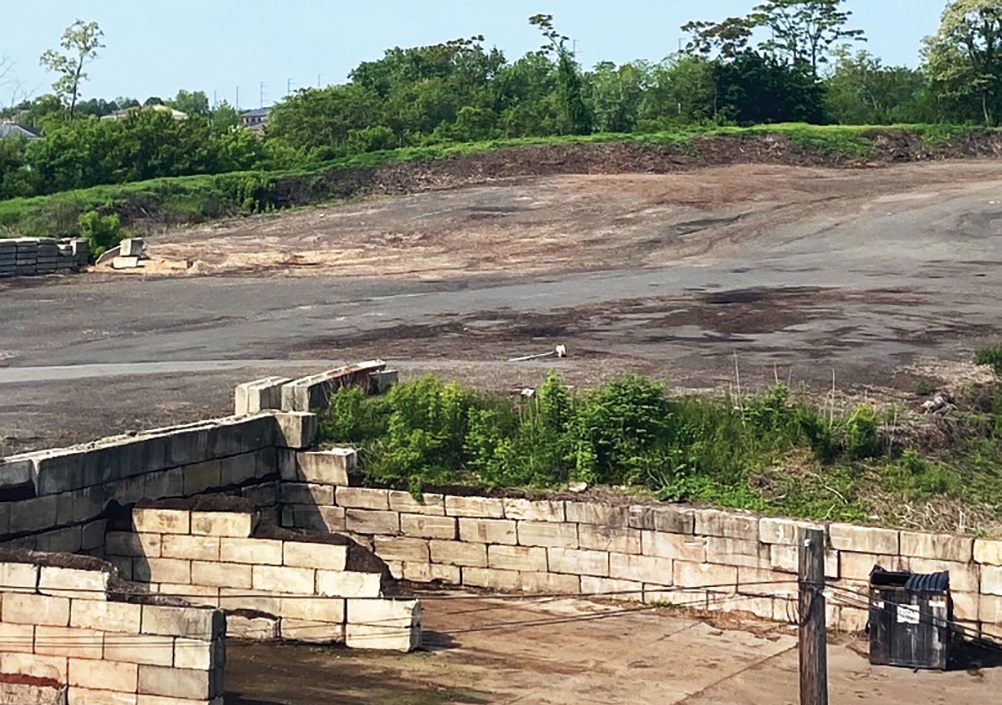 When an opportunity arises, it's best to take advantage of it while you can, and that is especially true with municipalities planning for the future.
The city of West Hartford, Conn., had such an opportunity and could take advantage of it — not only for future public works expansion but also to benefit the police and fire departments.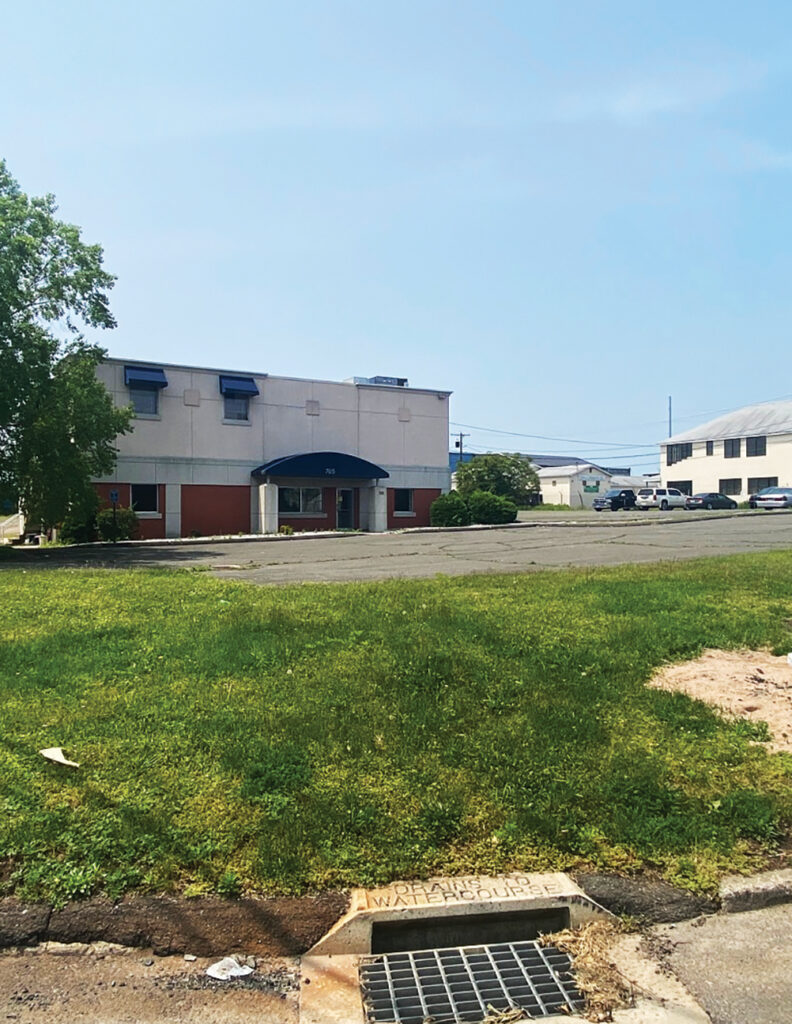 West Hartford Director of Public Works John Phillips explained the public works building sits on a cul-de-sac, and about 75% of the properties on the cul-de-sac are municipal owned and operated. There were four privately owned properties. Because of Phillips' "great relationship with our neighbors" when the owner of two of the properties was ready to sell, he approached Phillips first.
"These kinds of opportunities — especially that abut public works operations — come around once in a generation (with) the opportunity to purchase these properties for multiple use," Phillips said. "That was my lobby to the politicians."
In January, the council voted unanimously to purchase the properties across the street from the public works building for an amount not to exceed $1.5 million to purchase the properties, cover closing costs and improvements needed.
Phillips explained the cul-de-sac was shared with several operations of police and fire, including an animal control facility, police firing range and training facility, police impound and fire training tower, several of which, according to Phillips, "don't meet the technical needs of today and lack adequate space to modernize."
Phillips said there are great working relationships between all three departments, and they'll decide how to best utilize the additional 2 acres to serve all municipal needs.
Landfill and waste management visions
At the same time, the department of public works is in the process of officially capping and closing a landfill in the same campus area. Phillips said the landfill was used from the 1930s to the early 1970s. In 2019, the department demolished the incinerators, so the landfill was just being used for vegetation and brush. That contract recently expired, and it didn't renew it because there's a possibility to increase capability for waste management.
Phillips said officials learned when the landfill was closed in the late 1970s that it was never officially capped. The city is working with the Department of Energy and Environmental Protection to engineer a plan to ensure it is operating to criteria. It needs to make sure stormwater is running off the landfill, not penetrating it. The Department of Energy and Environmental Protection would monitor wells, among other things.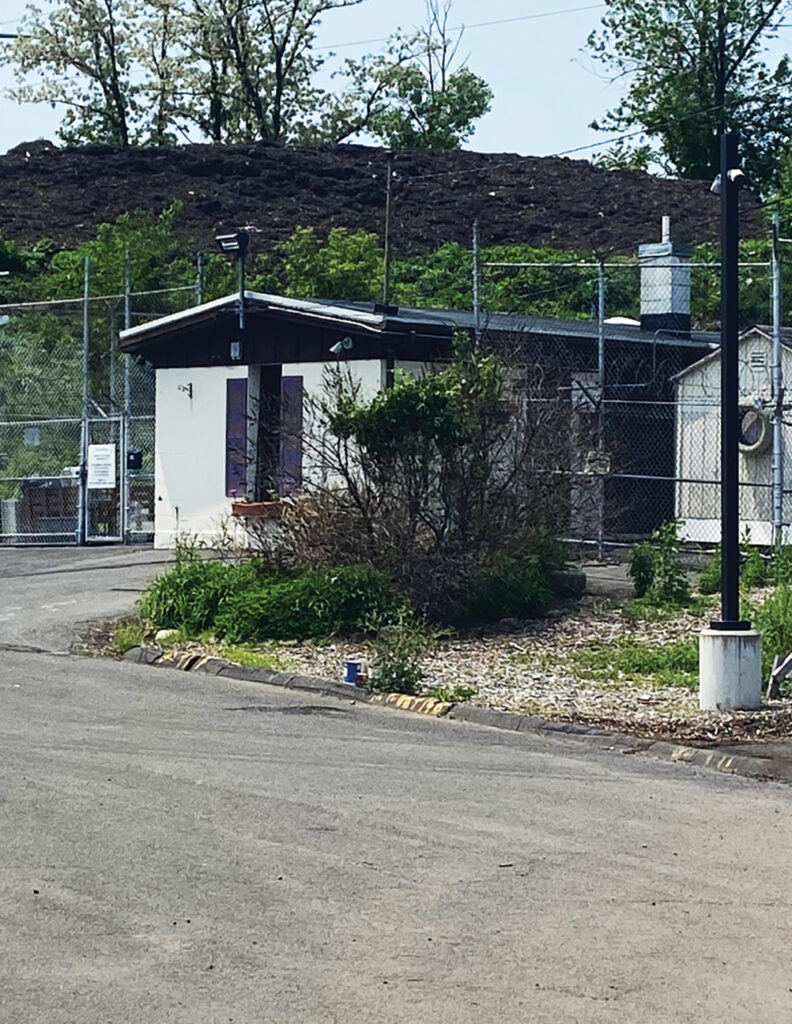 "The environmental footprint will be much improved," he said, adding that improvement is necessary before the city can build a brick-and-mortar operation there.
Philips said currently the fire training tower and animal control facility are "on the heel of the landfill." Going forward, his vision is these facilities would be ideally moved from their current location, allowing the construction of a waste management transfer facility in their place.
"Connecticut has a waste crisis — there's no active landfills. We ship one-third of our waste out of state and transfer it to other places," he said.
He added that waste transfer is a necessity because West Hartford generates approximately 18,000 tons of waste a year.
"It's very important that this community becomes self-sustaining on waste management. Public works needs to be nimble," he said if it is depending on other places to handle its waste needs.
Phillips wants to have a material solutions center on that site — all for transfer, not for processing. It would be open to divergent waste streams — yard waste, food waste and hazardous materials like asbestos, which he said is found in a lot of older New England homes.
Ideally, the sorting of these materials would be "source generated." For example, encouraging restaurants to bring food waste to the waste management trash facility versus the landfill. West Hartford has a small recycling center, but it only takes about half of what could be diverted from the landfill.
To make this a reality, it would take the cooperation of the police and fire departments. Both departments would have to take advantage of this opportunity and rethink the footprint of where they're currently operating and determine the logistics of a possible move to a different location on the campus.
"This is all long-term planning," Phillips acknowledged. "But the first step was getting the property. Having the property allows us the creativity and flexibility to think differently about our current facility's layout for better efficiencies to meet the future needs."
West Hartford is a community of approximately 65,000 residents, and Phillips said, "We're a very affluent community. I'm surprised some of these things are not already in place. Many communities smaller than us have transfer stations."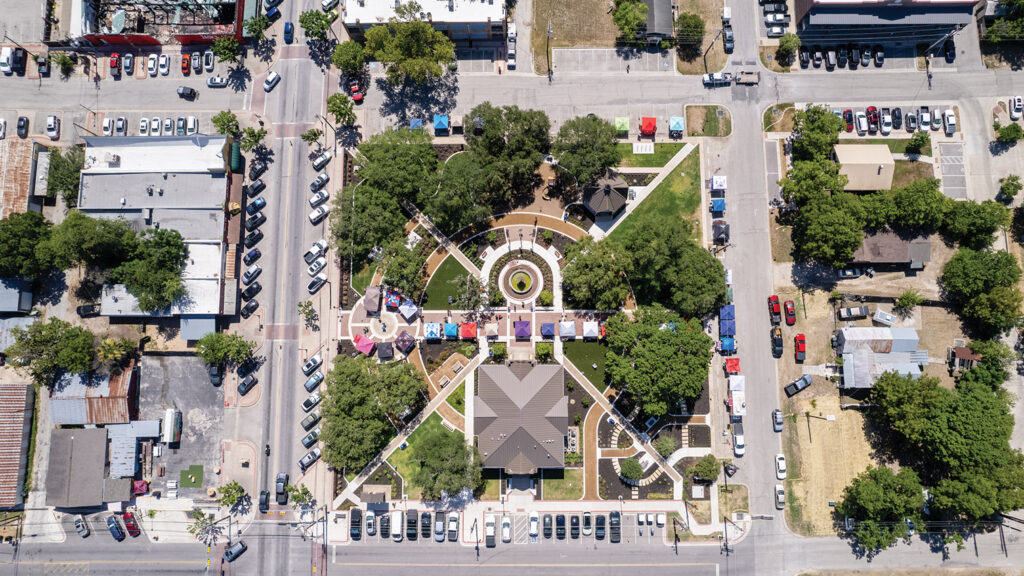 West Hartford's public works has 60 employees covering street, traffic, wastewater, ground maintenance and others. Twelve of those 60 employees are shared with the parks department.
Fueling station possible
Another part of Phillips' future vision is adding a fuel filling station somewhere on the campus for municipal use as another means of being self-sustaining.
"Having 30 of our trucks pull into a public gas station in a snowstorm is quite a sight to be seen," he laughed. "But we don't belong there. We need to be on our own tanks where it's wider and safer. It would be an additional tool in our toolbox as we're rethinking our campus."
Bottom line, according to Phillips, the plan is to use the newly acquired properties in whatever will best suit the needs of the municipality. "Whether that's public works or one of the other departments — but I want to prioritize police and fire because I feel their current site is inefficient for their needs."
Phillips said the city is "100% looking long term, especially for waste management so we can be versatile and nimble to meet the needs of the community. We're a ten-pound operation on a five-pound lot," he said.
His advice to others in his position is to remember, "You have to keep one foot in the game of day-to-day operations while the other foot is in the future."
Kyle's water reclamation plan
City officials in Kyle, Texas, located 26 miles south of Austin-Bergstrom International Airport, are being proactive in dealing with water issues in the city.
City engineer Leon Barba said back in 2015, the city did a model run to determine the impact of continued growth on the wastewater system.
The model found, "None of the pipes were big enough so we had to upsize the pipes and the major interceptors, and when they did, they included purple pipe along with trenches and put in 12-inch lines," Barba said.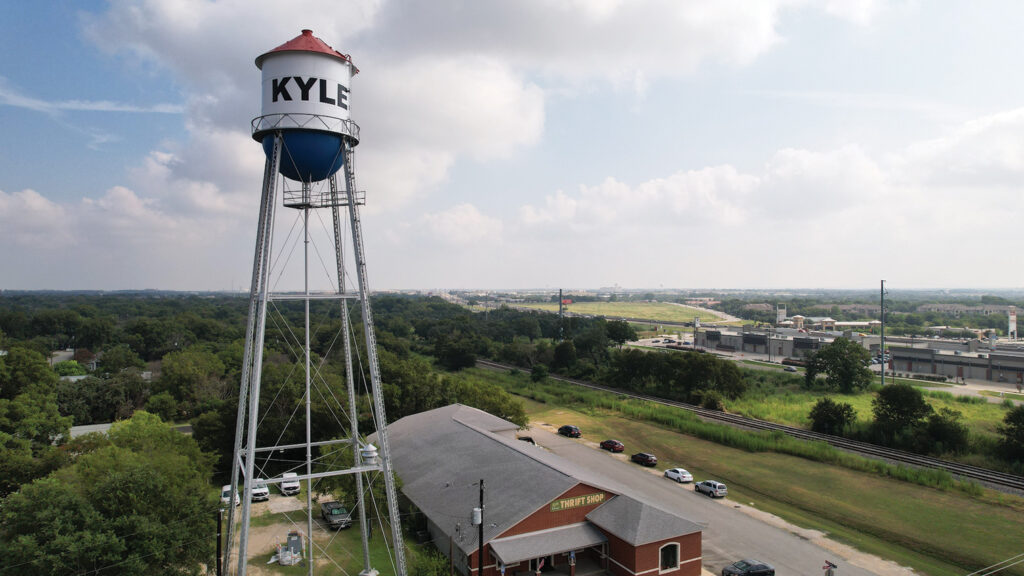 He added the city has done that with several projects, but they've not been connected to the plant yet.
"We need pumps to get the reclaimed water to the interceptors, and the money has not gone as far as we need to upsize all the interceptors, and prices have gone up immensely," he said.
The city hired a consultant to come up with a master plan for reclaimed water and they'll be presenting that to the council in the near future.
"It's going to be expensive," he said. Any additional assistance like that received from Rep. Lloyd Doggett (D-Austin), who in February secured $2 million in direct federal appropriations for Kyle to use toward the reclaimed water master plan, is appreciated.
Barba said one of the main purposes for using reclaimed water would be for irrigation. The city would be able to sell the reclaimed water, but he estimated for every $1 in infrastructure they might get 50 cents.
According to Barba, the reclaimed water is treated to meet standards. The city would send out very clean water that could be used for lawns, saving potable water. To achieve this, Kyle still needs to get a system in place to send reclaimed water to customers.
Interim City Manager Jerry Hendrix said Kyle is always in a drought. "There's only so much water in Texas, so it makes less sense to pour potable water in the ground," he said, adding, "Drought is a temporary issue and comes on a cyclical basis; growth is what we're trying to address — we haven't stopped growing in two decades and have grown at a rapid pace."
According to the press release that announced the $2 million that Congressman Doggett secured, the population of Kyle grew from 5,000 citizens in 2000 to over 50,000 in 2020.
Hendrix reported Kyle has been using reclaimed water at the municipal golf course for a while, and it has the capacity to provide a million gallons a day if needed. The reclaimed water is pumped to a pond on the golf course, and they take it from there.
Barba noted that reclaimed water can only be used in certain places, not where people could come into contact with it. For this reason, it is mostly used for irrigation.
Amber Schmeits, assistant city manager, said Kyle would use the reclaimed water for farms but "also for schools, city parks and public facilities." There is also the possibility of connecting manufacturing facilities.
Barba said based on the draft report, the city's plant can handle 4.5 million gallons of wastewater a day. Eventually, officials want to be up to 12 million gallons of wastewater a day, which could possibly give them the capability of providing 2.5 million gallons a day in reclaimed water.
"We have to get a system of pipes, pumps and a storage facility that can handle a million gallons — those are things that still need to be worked out," Barba said.
Hendrix added, "It's all based on money — the council is very supportive of upgrading the water lines, but there are so many priorities."
Barba said there's no definite timeline for the project, but officials expect it will be done in four phases with a cost for each phase. This is a long-term project, and he said his "best guess" is that it would last five to 10 years. The first two phases are expected to be on the east and west side of the city, with the anticipated cost for each phase at $35 million to $36 million. He believes the last phase would be the southwest part of the city, as there is less development there.
Schmeits spoke of how this reclaimed water helps the city build resilience. "It frees up potable water for drinking, human consumption and bathing. We all want to have a beautiful green city, and this helps us accomplish both — water for humans and a beautiful green canopy."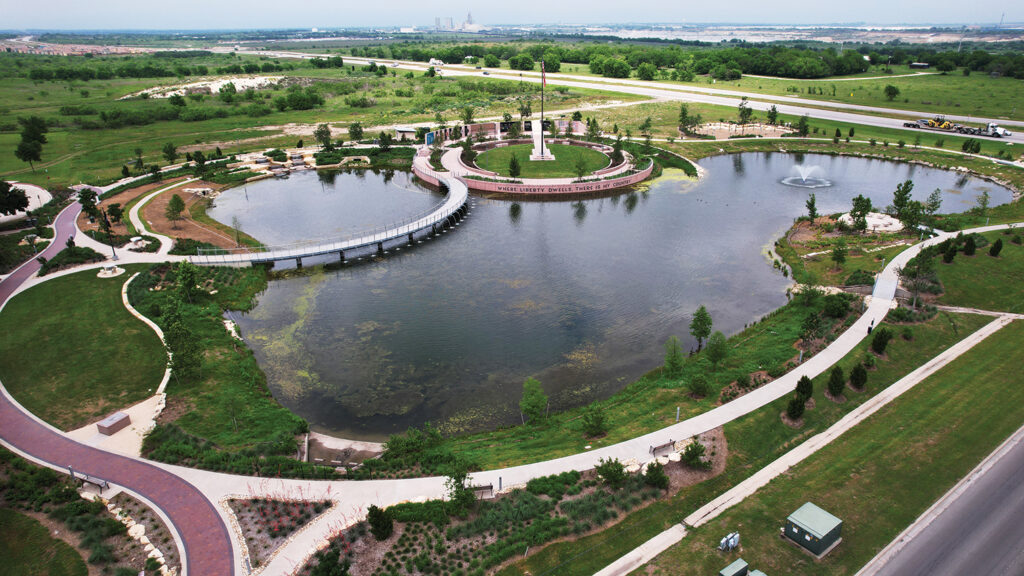 "It's a drought-proof source of water," Hendrix interjected.
Schmeits added the city is also pursuing other sources of water and has a regional partnership with Alliance Water to bring water in.
Director of Communications Rachel Sonnier added, "During a drought, the city will be resilient and allow for continued growth, construction and new infrastructure. Water won't be a barrier to getting it done."
Hendrix said, "We were told we're on the forefront of this type of system. The investment is two-fold — it helps us accomplish our needs and develop a model for other agencies and municipalities to follow, because like I said, there's only so much water in Texas. We need to up our game and be better stewards of this particular natural resource."
Barba also said reclaimed water is something the city can use as a "bargaining tool." He gave an example of needing an easement to cross a private property near the golf course, and the property owner agreed to the easement but asked for some of the reclaimed water to water their lawn.
"We'll charge them," he said, "but they'll be paying half price for reclaimed water."
If other communities are thinking of doing something similar, Schmeits said, "They definitely need a plan to start with so they can come up with a master plan of how water can be fed to all parts of the city and phase out constructions and funding. Also, to amend their code of ordinances to require developers to install purple pipe as part of the plan."
Barba said he knows of two to three developers who've installed purple pipe on their own.
"It's much easier to build it into new construction, instead of having to go back," Hendrix said. Whether it's purchasing property or making plans to avert future water or wastewater crises, positioning your municipality to seize opportunities when they occur while also having plans in place is smart governing.
Next Article: How to succeed by flailing – Montage Enterprises