Chicago suburb balances charm with stable economic development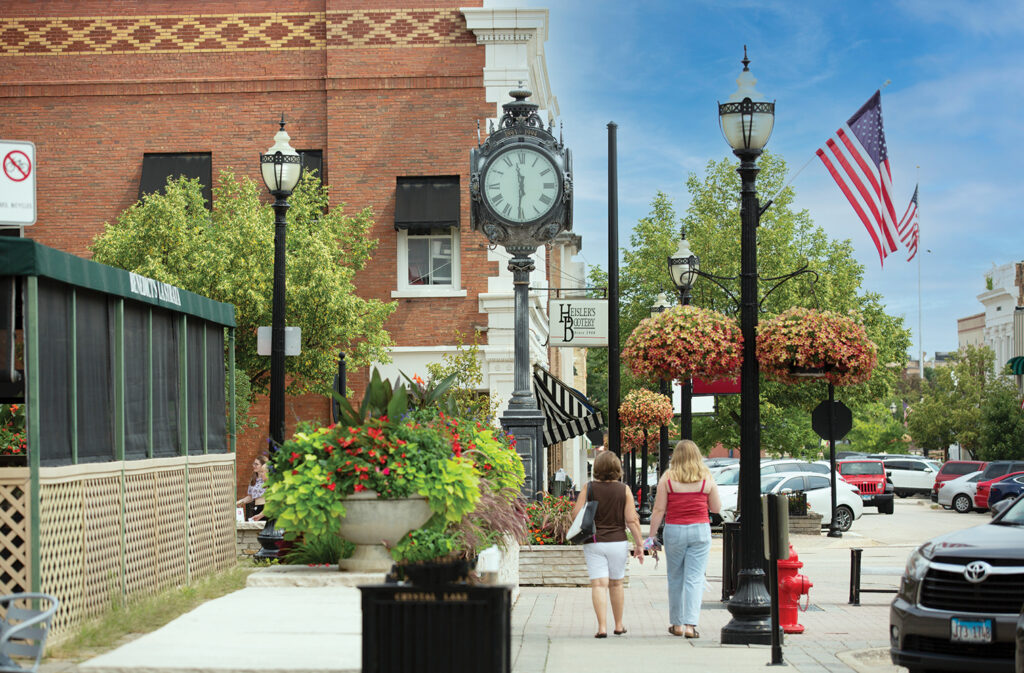 Crystal Lake, Ill., ticks several boxes for livability. The city, which is named for a nearby lake, has a vibrant recreational scene, ample shopping amenities, quality schools and more.
Heather Maieritsch serves as the economic development manager for the city of Crystal Lake, so she is well-versed in its assets and developments. One feather in the city's proverbial cap is the abundance of outdoor recreational opportunities: She cites Three Oaks Recreation Area as one example. The city reclaimed the long-abandoned Vulcan Lakes quarry and has transformed it into a destination.
"You feel like you're on vacation and you haven't even left the city," she said. "You are surrounded by trees, and there are beaches. There's a splash pad. There's a lake where you can swim and play. You can go fishing. There's volleyball, and there's a restaurant down there as well. It's really a great opportunity and amenity."
Maieritsch also invites visitors to enjoy other types of activity, such as taking in the local small business flavor. In her estimation, the downtown corridor is vibrant and charming and has a low vacancy rate to boot.
On a larger scale, she noted that Crystal Lake has attracted the attention of retail chains. In a time when many communities are shuttering big-box stores, her city is drawing them.
"According to the Illinois Department of Revenue, last year we had retail sales of over $1.4 billion," she said. "Crystal Lake was actually in the top 20 of the Chicago metropolitan area for retail sales. That was huge. Crystal Lake has really been growing and developing over the last few years. It's exciting to see how much it has grown, but it still has this cute charm that drew people in years ago."
That said, Maieritsch and her colleagues are dedicated to maintaining a balance between growth and small-town appeal. They want to appease residents, tourists and business stakeholders alike.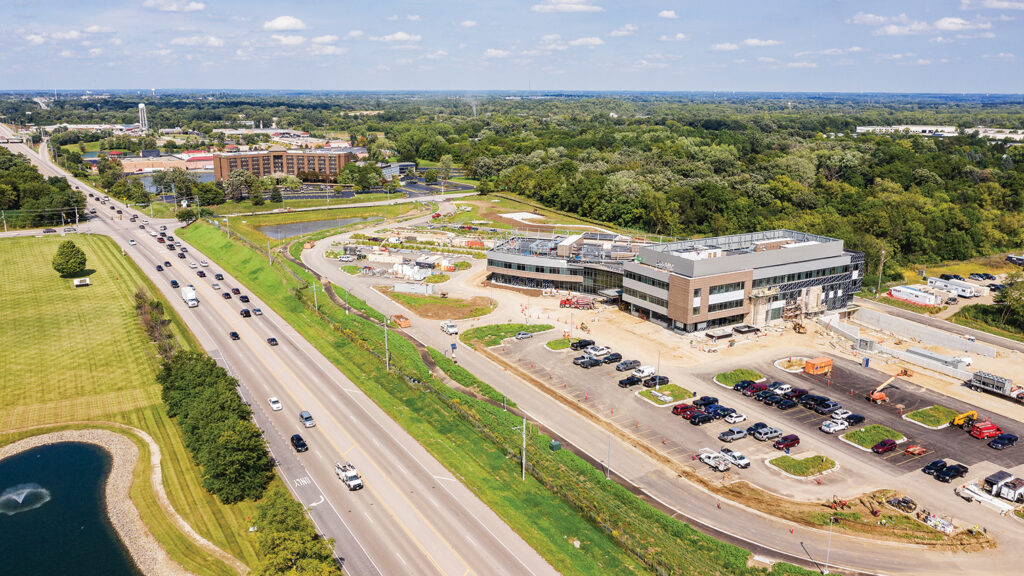 "We value partnerships, believing it adds to the strength and the ability of the community (to thrive)."
According to Maieritsch, the McHenry County Workforce Development Board is a key player in helping find and place talent.
On the note of employment, she said the city's size and proximity to Chicago have played a role in shaping its workforce.
"Crystal Lake has a population of 40,000," she said. "We're about 35 miles from O'Hare Airport. We have two metro train stations, which means that we get a lot of individuals who come out here and return by train to the city. We have that accessibility."
One recent win on the economic development front directly impacts residents' livelihoods. According to Maieritsch, earlier this year the city was informed that Cardinal Health's manufacturing facility – employing more than 200 people – was going to close its doors. However, Springboard Manufacturing decided to purchase the facility and keep all 240 employees on board. A manufacturer of medical devices, Maieritsch said the company's plan is to expand its production lines.
Also noteworthy is General Kinematics' presence in the community.
"The manufacturer recently added over 40,000 square feet to their facility so that they can hire 20 new employees as well as expand their production," she said. "So, we're seeing some of these manufacturers enlarge their employee base, which underlines the importance of having a diverse housing type."
The city had a recent housing boom that resulted in an array of modern housing options.
"We have more than 1,000 new units that are now in the process of development," she said. "Crystal Lake has not seen that kind of growth in decades."
Specifically, the Springs at Three Oaks is a recently completed 280-unit luxury apartment complex. Lennar at Woodlore Estates is a wooded community of single-family homes, including both two-story and ranch designs. The Redwood is a rental townhome community that is underway.
All of these projects share a common theme, according to Maieritsch. "We tried to encourage smart growth and offer a wide variety of new housing options so we can accommodate a wide variety of individuals within the community."
Next Article: An urban oasis: Reprieve in the middle of Dutch Country