Pompeys Pillar National Monument Billings, Montana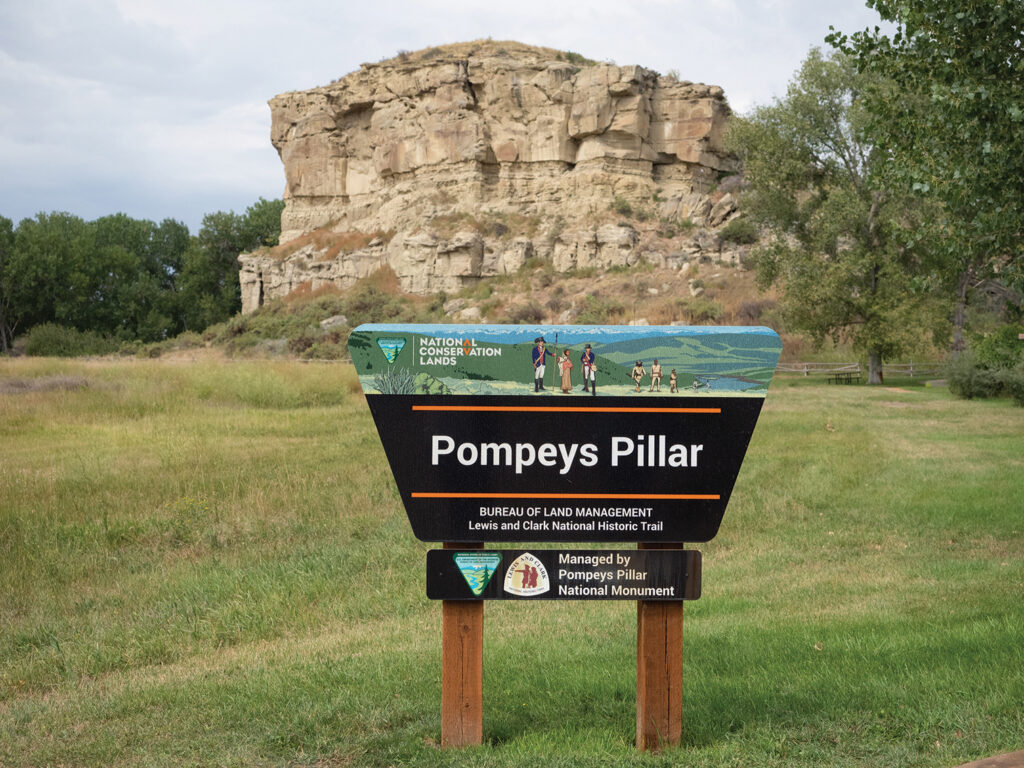 But for the signature and date William Clark etched on a sandstone pillar in Montana, we would have no physical evidence that Clark and Meriwether Lewis took their iconic exploratory journey.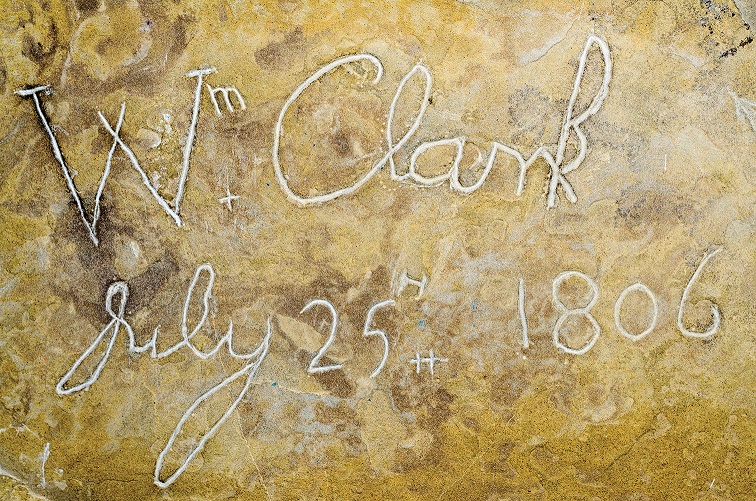 That legendary 28-month expedition (May 14, 1804 to Sept. 23, 1806), covered 7,689 miles, traversing 16 modern-day states: Idaho, Illinois, Iowa, Indiana, Kentucky, Missouri, Montana, Nebraska, North Dakota, Oregon, Pennsylvania, South Dakota, Tennessee, Virginia, Washington and West Virginia.
At times during the excursion, Lewis and Clark strategically split up to cover more ground, each contingent carefully recording the life, culture and geography of the land embraced in the Louisiana Purchase for their employer, the federal government. They also kept a sharp eye out for the various flora and fauna, having recorded 178 plant species and 122 animal species unheard of by science to that point. They produced 140 maps of the regions they explored.
For their efforts, Lewis and Clark each was deeded 1,600 acres of land in compensation. Lewis was paid $2,776.22 with subsistence allowance; Clark received $2,113.74, also with the allowance.
A diary of the expedition participants, 45 strong, dubbed the Corps of Discovery, would also read like an intriguing, sometimes head-scratching account. The explorers ate more than 200 dogs during their journey, yet Lewis would not allow them to eat salmon, believing the fish would make them sick. Some of the men ate up to 9 pounds of meat per day.
The Corps was armed to the teeth. They started their journey with 200 pounds of gunpowder and 400 pounds of lead for bullets. They also carried a sizable arsenal of rifles and muskets and had an assortment of knives and tomahawks.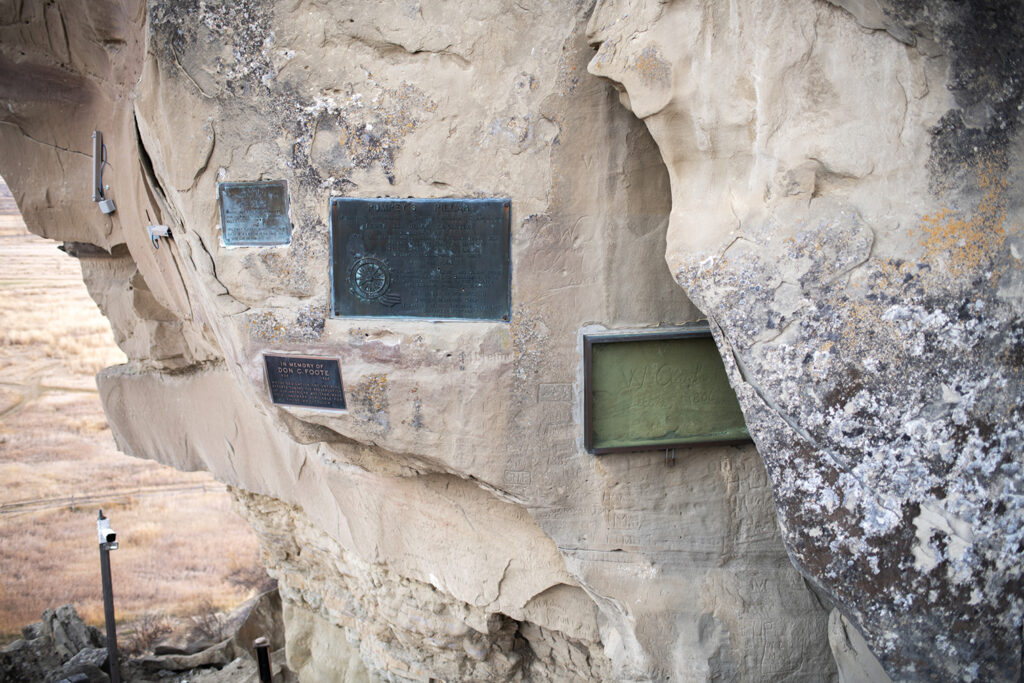 Clark's diary revealed some dangers of the expedition. One explorer fell on a burned snag that went "nearly two inches into the Muskeler party of his thy." Charbonneau, Sacagawea's husband, was thrown from his horse and was "a good deel brused on his hip sholder & face."
The diary details "emence sworms of Grasshoppers" and Indian smoke signals interpreted as "takeing us to be their Enemy." He notes the strong and dangerous currents and undercurrents of the Yellowstone River.
On July 25, 1806, Clark's cottonwood canoe floated near a huge sandstone butte, the only one in Montana, 25 miles northeast of Billings.
He overestimated its height, writing that it was "200 feet high and 400 paces in circumference." He climbed the butte and recorded, "Emence herds of Buffalows, Elk and wolves."
He noticed Indian pictographs on the stone and etched his name and date: "Wm. Clark, July 25, 1806."
He named the rock Pompey's Tower, after Sacagawea's son, whom he nicknamed "Pomp" or "Pompey" because of the boy's ostensibly "pompous little dances."
Clark had always favored the lad, promising to provide an education for Pompey when Clark returned to St. Louis after completing the exploratory expedition. The child was sent to live with him and was later joined by his brother. Clark provided their education and adopted both of them when Sacagawea died in 1812 at the age of 25.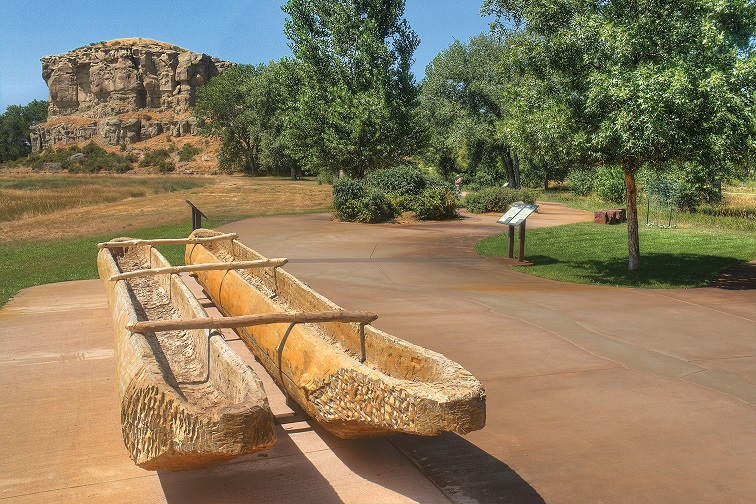 All in all, Pompeys Pillar, as it was renamed in 1814, contains a cultural encyclopedia, manifested by Native American petroglyphs, of 11,000 years of human involvement in the area.
Settlers early on discovered Clark's signature, and today the pillar receives 50,000 visitors annually. The 120-foot-high outcropping and the surrounding 51 acres were designated a national monument Jan. 17, 2001, managed by the U.S. Bureau of Land Management and the nonprofit Friends of Pompeys Pillar.
A 5,700-square-foot interpretive center was opened in 2006 and contains exhibits that chronicle the journey of Clark and his detachment down the Yellowstone River Valley.
The monument is open to the public from the first week in May through October, weather permitting. The monument is open to walk-through visitation during the off season.
When the monument is open, visitors are charged $7 per vehicle. There is no separate fee for the interpretive center.
The hours for 2023 are:
8:30 a.m. to 4:30 p.m. daily, May 1 through Sept. 30, for the main gate.
9 a.m. to 4 p.m. daily, May 1 through Sept. 30, for the interpretive center.
While the main gate is closed, visitors may still visit the site. The walk from the main gate to the site is about 3/4 mile.
The national monument is located at 3039 U.S. Highway 312, Pompeys Pillar, Mont. For more information, call (406) 969-5380 or (406) 896-5013 or visit pompeyspillar.org.
Next Article: Chicago suburb balances charm with stable economic development