An urban oasis: Reprieve in the middle of Dutch Country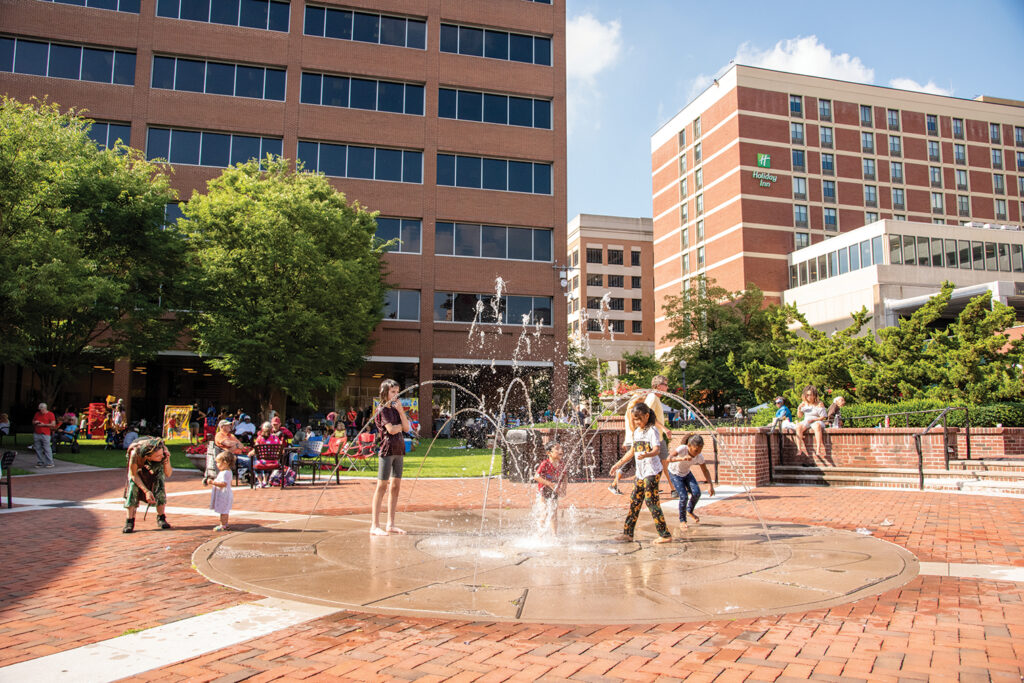 Located in the heart of Pennsylvania Dutch Country and known as one of the oldest inland cities in the United States, Lancaster, Pa., is reported to be a great place to live, work, stay and play. Rich in history, heritage and culture, this small-town, bustling community offers endless opportunities for the young and young at heart.
          "We have a little bit of everything," said Amber "Landcaster" Strazzo, city communications and marketing manager. "Although we are in Lancaster County, which is known for its farming community, the city itself is pretty urban."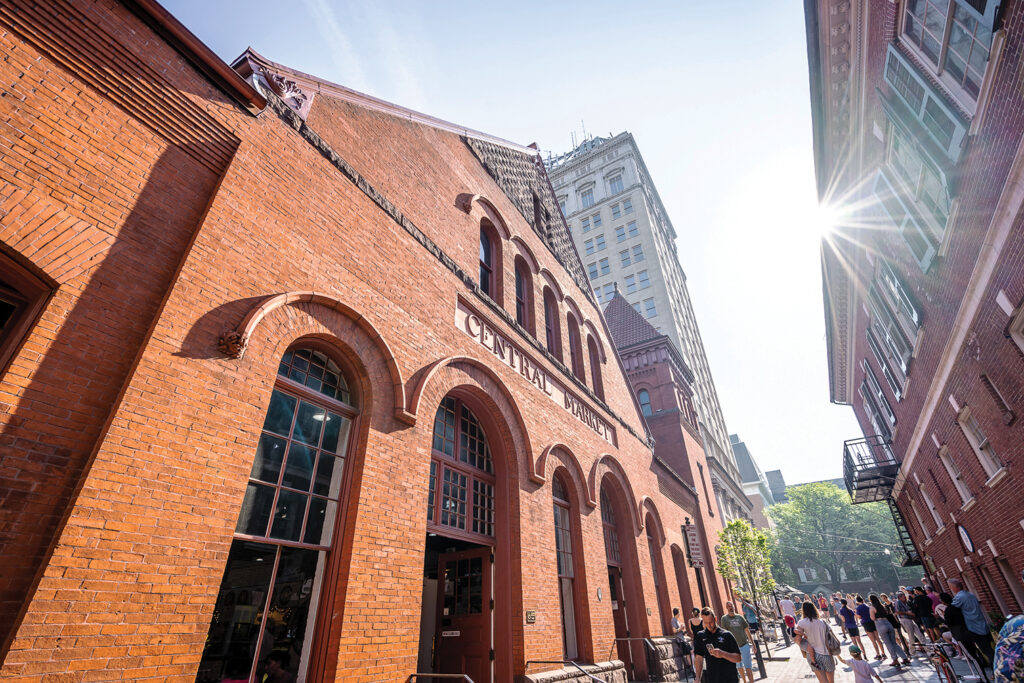 A compact city
          With a population of 60,000 across its 7.4 square miles and a median age of 32, Lancaster is home to young professionals and families while still being considered one of the best places in the nation to retire. Lancaster may be compact, but it has as much to offer as its larger counterparts. It is walkable, affordable and offers opportunities for everyone. Major employers include Penn Medicine General Health, Fulton Bank, Franklin and Marshall College, and Armstrong Flooring; however, there are also a lot of people working in the hospitality and tourism sectors.
According to DJ Ramsay, communications manager with Mayor Danene Sorace's office, Lancaster's 90,000-square-foot convention center attracts a wide range of visitors who stay at the adjoining Marriott Hotel and enjoy browsing nearby shops and dining at the robust food scene, not to mention the longest continually operating farmer's market in the nation.
"A lot of people are surprised to learn that we don't have a lot of chains, but we do have a huge farm-to-table scene and ethnic restaurants from nearly every continent on the planet," he said.
          Throughout the year, Lancaster offers a range of events including Celebrate Lancaster, which is held on the last Friday in June and celebrates the city's unique culture. First Fridays and Music Fridays showcase the city's vibrant arts scene, and the Red Rose Run 5-mile race takes place throughout the city and Lancaster County Central Park.
"We also have a huge art festival on Labor Day, which is one of the top juried art shows in the country," Ramsay said. "The level of talent that comes here is outrageous."
One of the biggest events is the Zenkaikon annual celebration of anime, science fiction, fantasy, comics and games. The three-day event came to Lancaster about 10 years ago and has been there ever since. Ramsay said the event's executive team commended the city and convention center teams for their hospitality and said attendees enjoy returning.
"People have had really good experiences here, and it's always nice to see lots of teenagers running around in costumes having a great time," he added.
A welcoming home
Although it already provides a high quality of life for its residents, not to mention plenty to see and do for those who may visit, Lancaster is always looking for ways in which to improve. In 2019, the city received a $9.1 million HUD grant to remove lead paint from homes that were built prior to the 1970s. Since 2020, over 123 homes have been cleared. There are 30 more that are in progress and 10 more in the pipeline.
More recently, the city received $12.7 million, the largest federal grant it has ever been awarded, to make city streets safer for pedestrians, cyclists and drivers.
As a certified welcoming community, Lancaster is committed to making sure that everyone is engaged. Here, citizens put stickers on the issues that are most important to them. (Photo provided by the city of Lancaster, Pa.)

Lancaster, Pa., is proud of its food scene and its cuisine represents nearly every continent on the planet and is as diverse as the people. (Photos provided by the city of Lancaster, Pa.)

Lancaster, Pa., is proud of its food scene and its cuisine represents nearly every continent on the planet and is as diverse as the people. (Photos provided by the city of Lancaster, Pa.)
"We have a lot of one-way streets, and we are studying them to determine if they might be safer if they are converted to two-way streets. We are also upgrading intersections and crosswalks to keep children safe while walking to school," Ramsay said. "We have a great team and we have attracted a lot of federal funding for our initiatives, which is great for a city of our size."
Lancaster is part of the network of Certified Welcoming Cities in the U.S. Due in part to its religious heritage, it boasts a 300-year-long history of opening its arms to anyone who wants to call the city home, and it has been called as "America's refugee capital" for resettling 20 more refugees per capita than the rest of the country. The city completed an intensive evaluation to achieve the designation through Welcoming America, a nonprofit leading a national movement of inclusive communities where everyone belongs and succeeds, including refugees and immigrants.
Lancaster's local policies and programs were compared to the comprehensive Welcoming Standard, an extensive guideline for building welcoming communities in seven framework categories: Government Leadership, Equitable Access, Civic Engagement, Connected Communities, Education, Economic Development and Safe Communities.
"We are really proud of that distinction," Ramsay said. "We are setting a standard of what a welcoming city and county look like. Refugees and immigrants are traditionally left out of the process, but in Lancaster, we are bringing them into every aspect of municipal life. The mayor has really focused on that."
          Ramsay said that a big part of what makes the city of Lancaster so unique is that it feels different from other communities.           "We have a long history of being able to work together across party lines and cultural lines and that always benefits the community," he said.
Next Article: San Luis Obispo uses hard work, collaboration to rebound