Police debit card program provides immediate relief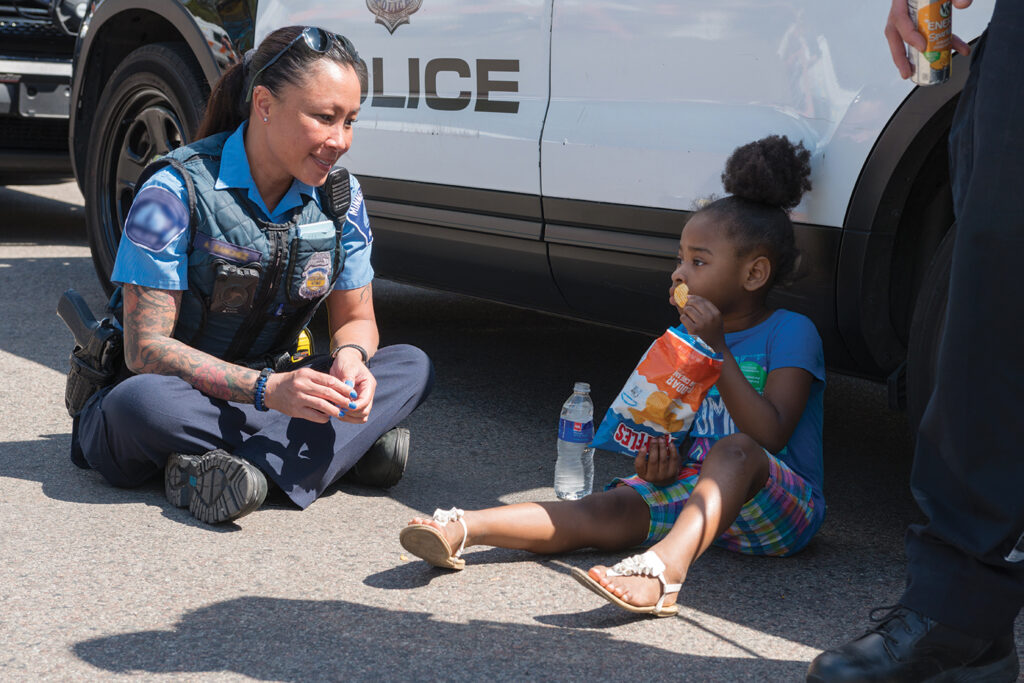 Brian Spracklen said the idea for the Blue Bridge Alliance came from the 2011 shooting death of a respected San Diego, Calif., police officer just after performing a random act of kindness.
          The officer had been on patrol in an underserved neighborhood when he stopped at a fast-food restaurant to get something to eat. While he was there, he saw a young man counting out pennies for his food. The officer reached into his own pocket and covered the boy's tab, then returned to his patrol car.
          "The whole thing was caught on the store's surveillance camera," Spracklen said. "Five minutes later, someone came up and shot him."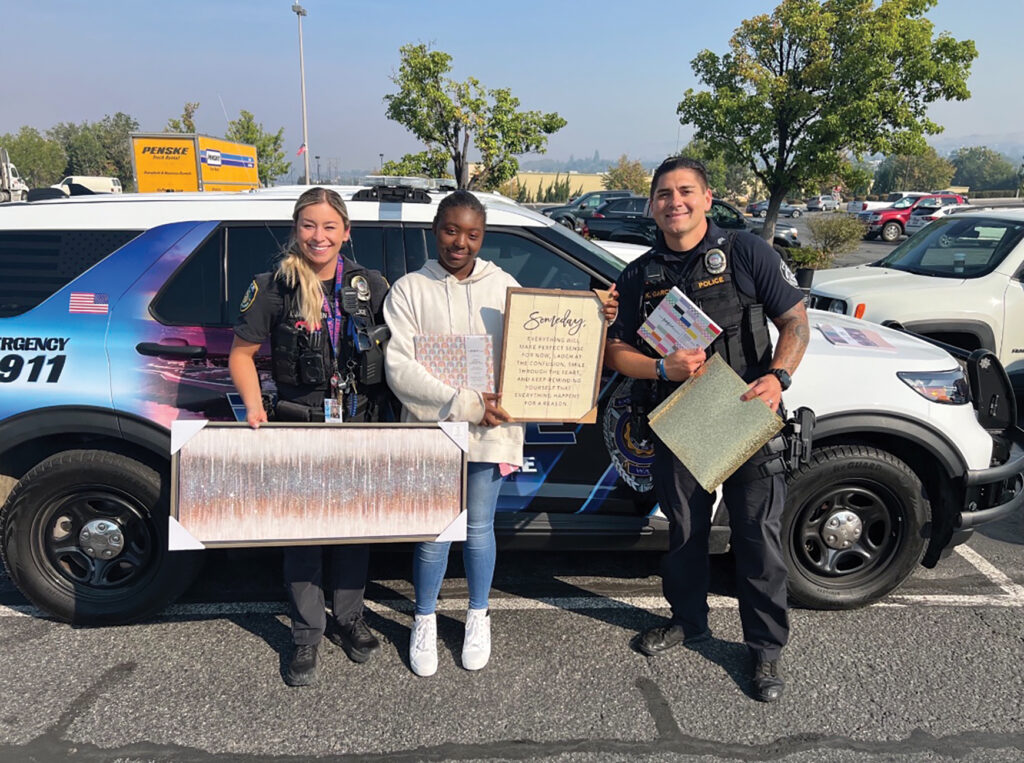 Coming from a law enforcement family, Spracklen knew it was all too common for officers to take money from their own wallet to help someone in need. He thought it would be nice if officers had access to a community-supported fund for those times in which a little cash can make all the difference. He talked to his uncle, Kennewick, Wash., police officer Ken Hohenberg, about the idea, and in 2015 the two launched a pilot program that has offered interim relief to over 400 individuals and families. Today, the Blue Bridge Alliance also helps create similar programs in communities throughout the United States.
Simple concept nets big results
The concept is simple. Community members donate money to the department, which is then loaded onto debit cards that can be used by officers for immediate emergencies such as a hotel room after a house fire, a tank of gas in the middle of the night or school supplies for a child who has none. Spracklen said the funds are not enough to turn someone's life around, but they often serve as a stopgap until additional services can be coordinated.
"Each time an officer uses the card, they upload their receipt into our computer system and then fill out a report about the situation," Spracklen said. "This helps us gather some demographic data and learn about how the officer was able to help. It's very important to us that officers are not only helping people, but that they are making a connection in the community."
          Every week Spracklen learns new ways in which officers are using the capital to make a difference. In one instance, an officer was called to investigate foul odors coming from a property. The policeman learned that the residents could not afford trash service, so their garbage was remaining on-site – prompting repeated complaints. The officer used his own pickup to take the trash to the city dump and the sponsored debit card to pay the fee for the people and give them a clean start.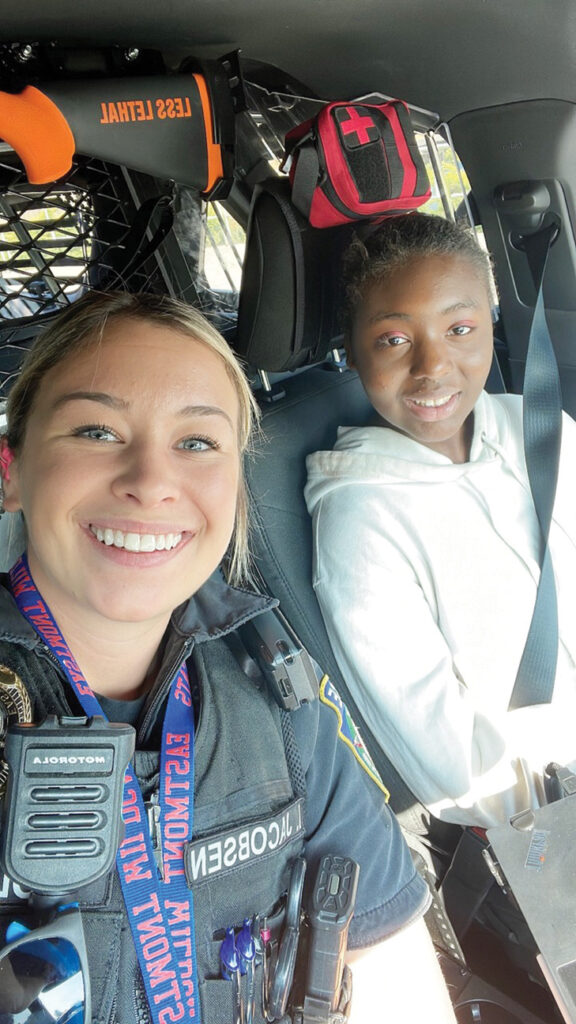 A band-aid makes a difference
          Rick Johnson is the police chief for East Wenatchee, Wash. The Wenatchee Police Department has partnered with the Blue Bridge Alliance, and the department has eight cards in total that are distributed among 24 officers, four sergeants and two school resource officers. Those who do not have a debit card on them can access one if needed. The resource officers often provide winter gear for a child who has none, and they have gotten creative with their assistance at times – such as when they helped a local foster child personalize her living space.  
          "We had a 'Make a Difference Day,' in which some kids were painting a mural to cover up some graffiti. An officer dropped off his own kids at school, saw the (mural) kids and bought them some refreshments to enjoy while they worked," Johnson said.
When a department decides to partner with the Blue Bridge Alliance, the organization gets them started with a $2,000 donation while they spread the word throughout the community that there is a way to get involved. Johnson said there has been enthusiastic support for the program, and as of January, the department had $9,000 in its account.
Blue Bridge sets up the infrastructure, provides the department with the hardware and software needed to execute the program and takes a 10% cut.
"We are a nonprofit, so we are only covering our costs. In exchange, the department doesn't have to ask one of their employees to take on the added responsibility," Spracklen said. "It's a small price to pay for a turnkey operation."
The Blue Bridge Alliance pilot program ends June 30, after which each department will be self-sustaining. While Blue Bridge is currently working with a number of departments across Washington state, Spracklen hopes to grow the program both in the state and across the country.
"It takes money to start a program like this in a community, but once it begins, it really starts to run itself," he said.
          Johnson said it's important for people to know that this isn't like other police charitable programs, such as shop-with-a-cop or holiday assistance funds. "We may not be able to fill your refrigerator with food, but if you are hungry right now, we can buy you a meal," he said. "It's a Band-Aid at best, but it connects us to the community and shows that we care."
Next Article: A feral cat solution with community buy-in