A feral cat solution with community buy-in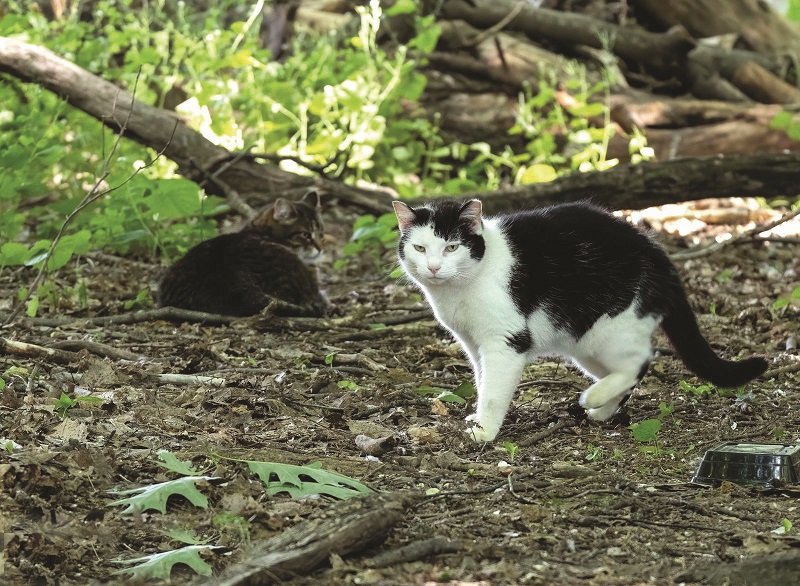 Feral cat populations are often worrisome for municipalities, and animal shelters have seen a larger-than-usual number of animals surrendered or even dumped since the pandemic began. That seems especially cruel in the coldest months of the year. Cedar City, Utah, has decided to try its hand at handling the problem.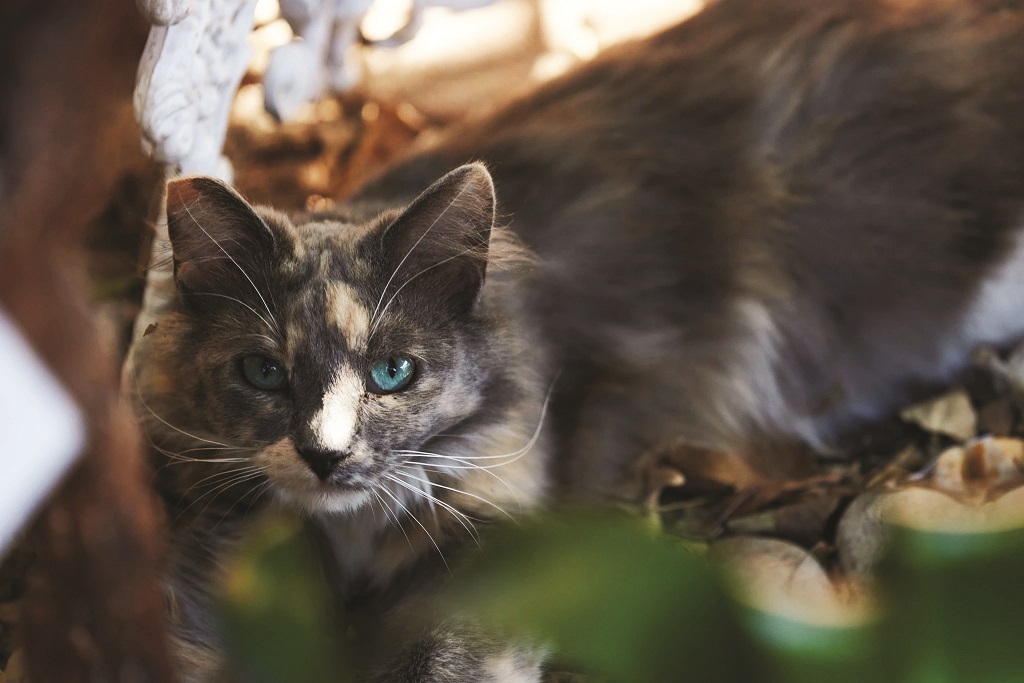 The Utah legislature passed the Community Cat Act in 2013. That year, 52% of all cats that entered shelters died. By 2021, 87% were leaving the shelters alive. The Best Friends Animal Society in Cedar City suggested a pilot program to the local police department and the Animal Adoption Center wherein they would cooperate to improve that percentage by providing 100% of the funds required to run the program for roughly three years: Up to 200 cats annually would be spayed, neutered and vaccinated. The program, known as trap-neuter-return, has yielded impressive results.
Richard Angelo Jr., Esq. serves as legislative attorney for cat initiatives for the Best Friends Animal Society. He defined community cats as "unowned, free-roaming cats who live and thrive outdoors, rather than indoors as pets. Best Friends Animal Society uses the term 'community cat' because these animals are part of the community in which they live and are valued and often cared for by community residents."
He agreed that community cat populations more than likely increased due to the pandemic, "which created a lack of veterinary access for spaying and neutering. This year, cat intake for shelters has returned to being relatively stable, we're seeing a decrease in killing for cats."
While it's true that pets are sometimes abandoned because of the cost of feeding and care, Angelo stressed that abandoning domestic pets is illegal in most areas, and always cruel.
"There are many ways to save on pet food, but in a true financial crisis, there are often resources in the community that can help. Sometimes a bag of pet food makes all the difference between keeping a dog or cat at home, or someone having to make the agonizing decision to relinquish their pet to a shelter."
That sentiment goes hand-in-hand with the principles of TNR, treating as many animals as possible in every way that can improve their quality of life, whether they are indoor pets or feral, and reduce the number of community cats. It means the shelters won't be as likely to overfill with kittens as well as their parents.
Angelo said trap-neuter-vaccinate-return is a management technique in which community cats are humanely trapped, evaluated, spayed or neutered by a licensed veterinarian, ear-tipped to show at a glance they've been sterilized and vaccinated, and then returned to their original location. He noted that not all programs include a vaccination component, but it is considered a best practice.
He cited how statistics explain the importance of recognizing that each of the examples is a success in its own way.
"Some focus on decreased intake and deaths in shelters, rather than reduced community cat populations, a more difficult metric to quantify. From an animal welfare perspective, such examples are compelling, but might mean little to stakeholders whose most important, perhaps only, measure of success is population reduction."
Some examples of success include San Francisco, Calif., which saw an initial population of 175 cats reduced by 99.4% over 16 years of targeted TNVR effort. Of the 258 total cats enrolled between 2004 and 2020, only one remained on-site at the end of the program period. From 2011 to 2019, a study examined the results of targeted TNVR efforts in Jefferson County, Ky., where over eight years, feline admissions at Louisville Metro Animal Services declined by 42.8%; 94.1% fewer cats were killed over that same period.
Meanwhile, from 2006 to 2007, researchers in Alachua County, Fla., documented a 66% decrease in shelter intake of cats from a target ZIP code of focused TNVR efforts, compared with a 12% decrease from the rest of the county. Shelter deaths for cats coming from the target area decreased by 95% over the same period, compared with a 30% decrease observed in the rest of the county.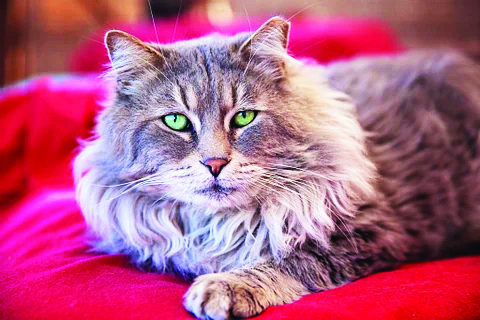 Another organization working toward the same goal is Alley Cat Allies, located in Bethesda, Md.
Alley Cat Allies is the leader of a global movement to protect and improve the lives of cats and kittens. It has received top ratings from Charity Navigator and Guidestar for transparency and accountability. Coryn Julien, communications director of Alley Cat Allies, shared background about TNVR.
"During TNVR, community cats are humanely trapped, brought to a veterinarian to be spayed or neutered, vaccinated, and in many cases microchipped. They're also ear-tipped while under anesthesia so people can identify – even from very far away – that they've been part of a TNVR program."
Julien continued, "Alley Cat Allies was founded 33 years ago, and we popularized TNVR in the U.S., including setting best practices of care for community cats. Today TNVR is practiced by compassionate individuals, local animal welfare organizations and municipalities all across the country. It is the only humane, nonlethal approach and has become mainstream."
"There are so many benefits for doing TNVR, for both the cats and the communities where they live," he added. "Community cats live full, contented lives in their outdoor homes, and TNVR helps them stay healthy, removes the stresses of mating and pregnancy and ensures that no new kittens are born outdoors. It helps the community by stabilizing the community cat population and reducing unwanted behaviors related to mating."
Not only do municipalities with their own TNVR programs experience positive results in their communities, Julien noted, "They also experience better, stronger relationships with their residents. The public vastly prefers humane approaches to community cats, and every community has advocates practicing TNVR with their own time and money. All of this saves taxpayer dollars."
As Best Friends discovered, Alley Cat Allies has similar statistics to its own.
"Scientific studies show TNVR's success in all kinds of communities and environments. A 2009 study in Newburyport, Mass., found that TNVR stabilized a colony of cats, with the last remaining cat in that colony eventually passing away at age 16. Another study from a Chicago neighborhood in 2014 found a 55% reduction in outdoor cats in the seven years after implementing the program."
"Since 2000, the Alley Cat Allies' Atlantic City Boardwalk Cats Project has cared for and defended the famous Boardwalk cats who live there. Each cat has been humanely trapped, spayed or neutered and vaccinated. In the first two years of the project, more than one-third of the cats who had been kittens, and the socialized adult cats, were adopted."
Because TNVR programs include rabies vaccinations, they are often a contributor to public health.
"Thousands of communities conduct grassroots, volunteer-led TNVR programs and hundreds have adopted official TNVR ordinances and policies. That number continues to grow because of the success of these programs. Before TNVR, municipalities rounded up and killed cats, which is now broadly recognized as a failed policy approach," Julien said.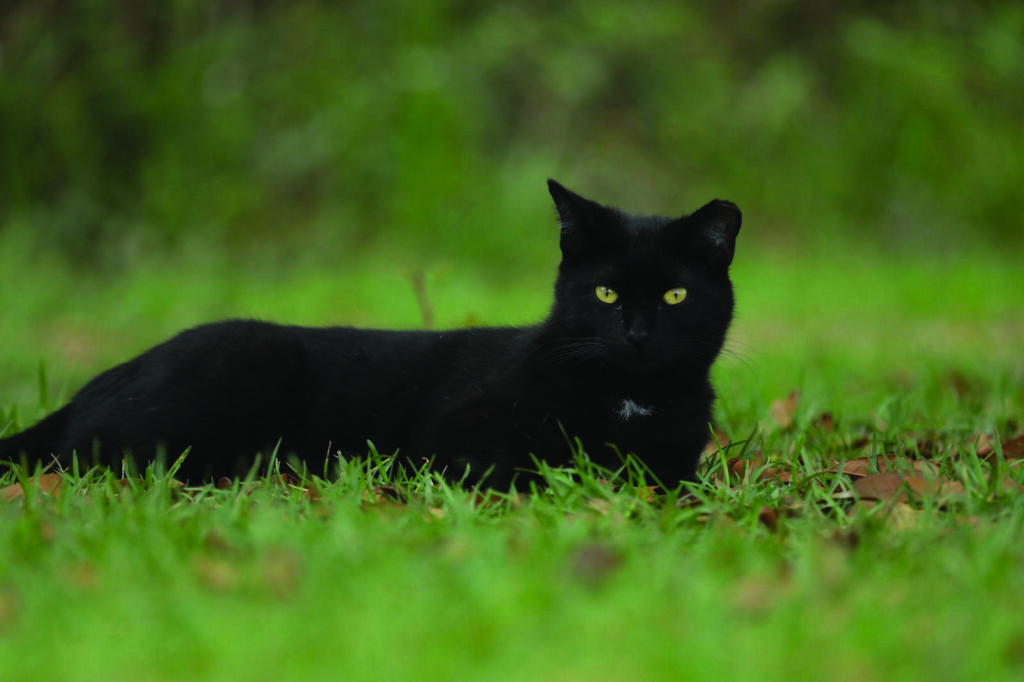 "Animal control agencies killed millions of cats in a never-ending cycle for decades, with no lasting effects. Other cats are attracted to resources such as food and shelter and move in to fill the space, quickly bringing population levels back up. You will also never find volunteers to help with trap and kill programs, but you will always find citizens who want to help TNVR succeed on many levels. Killing cats is also extremely unpopular with the public, and they will not stand for such policies in the communities in which they live. A national poll by Harris Interactive found that 84% of Americans prefer that their community use tax dollars to adopt sterilization as its cat control policy instead of bringing cats found outdoors into shelters to be killed."
Julien said Alley Cat Allies is continuing to monitor the developments in a Wetumpka, Ala., case. Staff members provided expert testimony for the defense in the trials of Beverly Roberts and Mary Alston, who were both convicted on charges related to their care and feeding of cats in the city of Wetumpka.
"Compassion should not be treated as a crime, and justice has not been served for these women who were just trying to help the cats in their community. These good Samaritans are helping Wetumpka by giving their own time and money to spay, neuter and vaccinate cats who live outside in the community. Beverly and Mary deserve medals, not handcuffs."
Donations — whether in money or supplies — are critical for the survival of TNVR programs, and regular fundraisers are held, too.
"Best Friends does an annual fundraising event called Strut Your Mutt to raise money for Best Friends and our participating network partners," said Angelo. "Best Friends has nearly 4,000 Network Partners across the country working together to help end the killing of pets in shelters by 2025." Any community can engage with the mission by finding a network partner nearby and reaching out to see which shelters and rescues in its area are aiding community cats. Alley Cat Allies is joined by more than 800,000 supporters worldwide and relies on the generosity of individual donors to support the work.
Next Article: New York water project highlights pros of communities working together