Parks department and hospital team up to create healthier community in Georgia city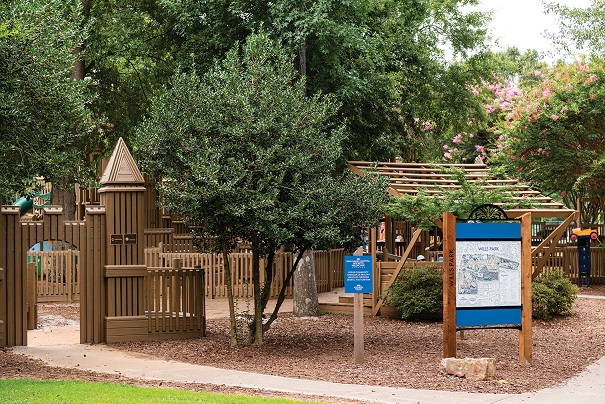 No study has ever shown that physical wellness decreases a person's happiness and productivity, but many have demonstrated the opposite.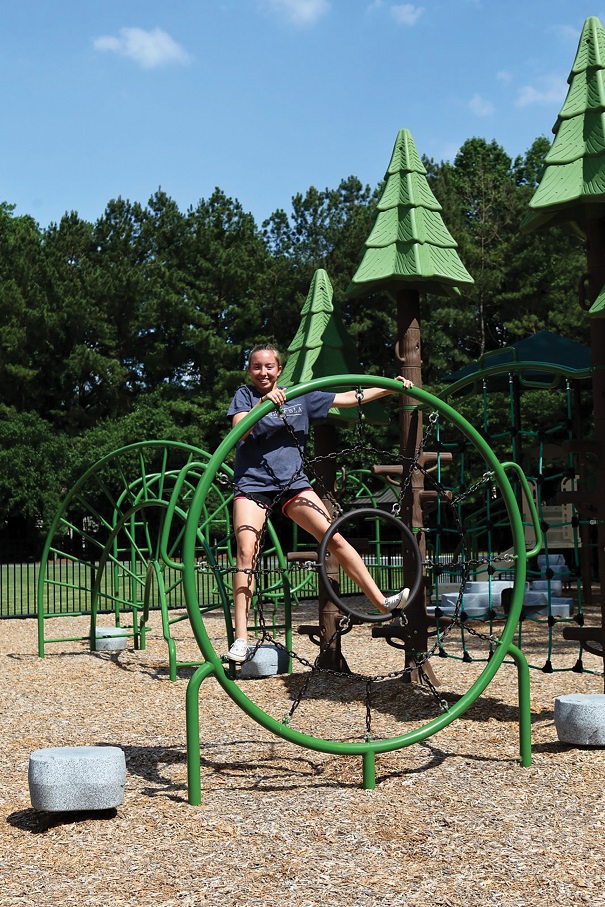 Parks and recreation departments across the country promote healthy lifestyles within their communities, and Alpharetta Parks and Recreation Department in Georgia is accomplishing this through a partnership with Northside Hospital. The relationship has enabled the parks department to provide new wellness-boosting programs and expand those already in place.
The partnership came about five years ago when the hospital approached Morgan Rodgers, director of the city of Alpharetta Recreation, Parks and Cultural Services, to help it achieve greater public outreach. The parks department already had strong wellness programs in place, particularly in the area of youth sports, and Northside saw the partnership as a means to reach out to the community.
For his part, Rodgers saw the parks department benefiting from partnering with what he called a "major player in the Atlanta area," so both sides sat down and hammered out a deal. Northside would donate a certain percentage of money from its foundation each year to the Alpharetta parks, which the department would put toward free fitness programs scheduled around the city.
The fitness programs are held outdoors as often as possible to take advantage of the correlation between health and the fresh air and sunshine. The classes encourage those who might not be able to afford gym memberships to work out with friends, family members or attend by themselves. Alpharetta also placed fitness circuits in certain parks: The fitness equipment, strategically placed near children's playground equipment, allows busy parents and their children to stay active while keeping the children near their parents.
Around 120 fitness classes such as Zumba and yoga are being offered year-round in parks throughout the community. One class became so popular that it twice outgrew its designated outdoor space. Some of the classes take place right downtown in the heart of Alpharetta, while others are held at parks whose only other purpose is to access the greenway.
Another unique way the parks department put Northside's funding to use came in the form of a greenhouse at Old Rucker Park and Farm. The 10-acre lot and structure are dedicated to growing produce for the local community, particularly the food banks, and with the addition of the greenhouse it can now grow fruits and vegetables from seed. Additionally, the farm collaborates with nearby Cambridge High School to teach students agricultural skills, "so that greenhouse has really allowed us to be a 12-month operation at our farm," Rodgers commented.
He believes that partnerships are important, as evidenced by the fact that Alpharetta Parks and Recreation works with other organizations as well. When an organization approaches him about a potential partnership, the main question he asks is: "What do you hope to get out of it?" As long as parties are able to explain their goals, he is more than willing to help achieve them.
Most of the time, he has found partnership to be possible. Since Rodgers wants long-term commitments, he works hard to cultivate relationships in the beginning so that sustaining them through the years becomes easier, as it has with Northside Hospital.
Alpharetta Parks and Recreation Department has embraced community partnerships to provide wellness-boosting programs and expand those already in place. (Photo provided by the city of Alpharetta)

Northside Hospital has been a major partnership for Alpharetta's parks department. The hospital's support has enabled the department to offer free fitness programs around the city. (Photo provided by the city of Alpharetta)
"I think you have to be kind of open to those partnerships, and sometimes you have to think outside the proverbial box," he said.
One of the main reasons the partnership with Northside has worked so well is because all parties have the same goal in mind: a healthier Alpharetta.
Around the city, Rodgers is more commonly known by the unofficial title of "director of fun," and he wants to make physical wellness enjoyable for all people. He sneaks the word "fun" into every conversation he has, as those he encounters on a regular basis have learned. It has become something of a buzz word for the Alpharetta Parks and Recreation Department and is part of its larger motto.
"We want to be cool, we want to live well, and we want to have fun. Those are the things we're always trying for. And Northside checks all those boxes," he said.
By offering fitness classes, installing fitness equipment and playgrounds that are conveniently located for nearly all residents, and building and maintaining an adaptive playground at a local school, the Alpharetta parks department now offers to residents the tools for a healthy lifestyle that are little more than a 10-minute walk away. Northside Hospital helped make that happen. "It's just a win-win for everybody," Rodgers remarked. "Northside wins, we win, and our citizens, in fact, are the ones who've just hit the jackpot with all of this."
Next Article: Vermont rail trail promises economic rewards