Cities finding creative solutions to make affordable housing more attainable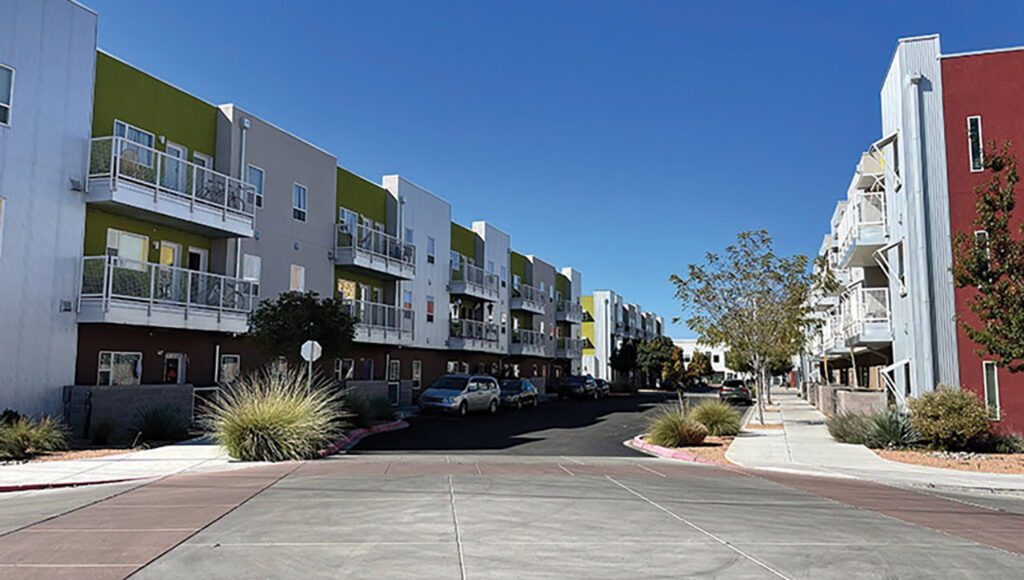 Affordable housing tops many municipalities' lists as an element their communities need. From coast to coast, they are investing in such projects or taking creative approaches to ensure there is housing to strengthen the workforce for employers. Albuquerque, N.M., and Waco, Texas, are two cities prioritizing affordable housing.
Albuquerque, N.M.
Housing Forward is an affordable housing initiative created in response to the Albuquerque housing crisis. As Timothy Walsh, Albuquerque planning public information coordinator, described, "The housing problem in Albuquerque has accumulated over decades from circumstances that do not favor matching Burqueños with stable, affordable homes. From restrictive zoning to deficits in the house workforce, it is clear that Albuquerque needs a bold strategy to grapple with its housing crisis and to emerge with a vision for improving the housing situation into the future."
This housing initiative creates multifaceted ways in which the city of Albuquerque will increase the supply of affordable housing and ensure residents have equal access to current housing. This includes the city using a portion of the $20 million gross receipts tax bond funding recently granted in order to provide residents with more affordable housing while also pairing that with various state and federal funding source options. The city will also buy hotels and motels to convert to housing to increase the housing supply.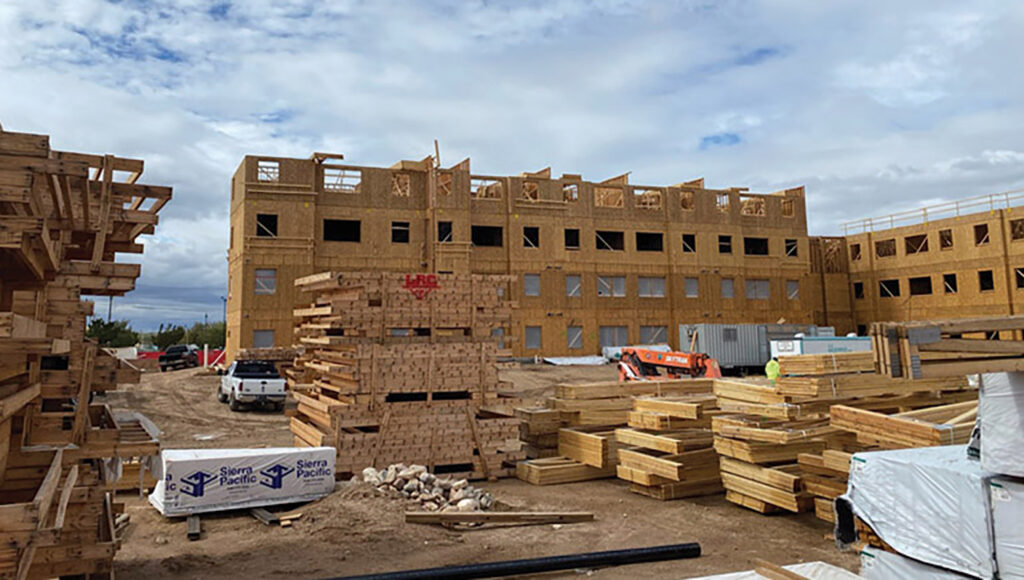 Walsh explained the initiative "includes making changes to the current zoning codes to support the repurposing of existing properties into more housing, incentivizing new housing development and allowing more flexibility for diverse housing options. It also includes expanding nuisance abatement laws, expanding the housing workforce and partnering with the state government to increase funding and local legislative authority to increase funding and local legislative authority to increase equity, access and availability of housing for all income levels."
A major portion of the Housing Forward initiative is the four major zoning changes suggested to the city council. These zoning suggestions being pursued by the city resulted from months of consultation between city officials, housing industry leaders, housing providers and members of the community regarding ways to increase housing access, availability and equity.
The first zoning change involves general permission to allow two-family dwellings in the R-1 zone district citywide. The second zoning change allows, permissively, detached accessory dwelling units with kitchens in the R-1 zoning district citywide. The third zoning change suggestion would allow alternative kitchen requirements in all conversions of nonresidential development to multifamily dwellings. The fourth zoning suggestion for change is to provide additional building height bonuses for multifamily residential development and mixed-use development. The exception would be when regulations for small areas require otherwise.
The Housing Forward bill was heard by the city council's Land Use, Planning and Zoning Committee in April. According to Walsh, "The immediate plan is to get the Housing Forward bill passed by city council. We are setting a goal of adding at least 5,000 additional housing units above and beyond what the private housing market will provide to the current supply in Albuquerque for the entire range of users by 2025. While this will not meet the entire demand for housing over the next several years, it will begin to catalyze the development of various housing types to meet the demands from all segments of the Albuquerque community."
There have been some mixed feelings regarding the initiative from community members. Walsh mentioned, "While there are differing opinions on the various elements of the Housing Forward initiative, everyone seems to agree that we need to work together to address the housing shortage."
Waco, Texas
One way Waco is working to create more affordable housing for residents is by selling off vacant lots the city owns. "The city has maintained a lot program for several years, which has allowed for vacant lots to be sold for the development of affordable housing," Galen Price, Waco director of housing, explained.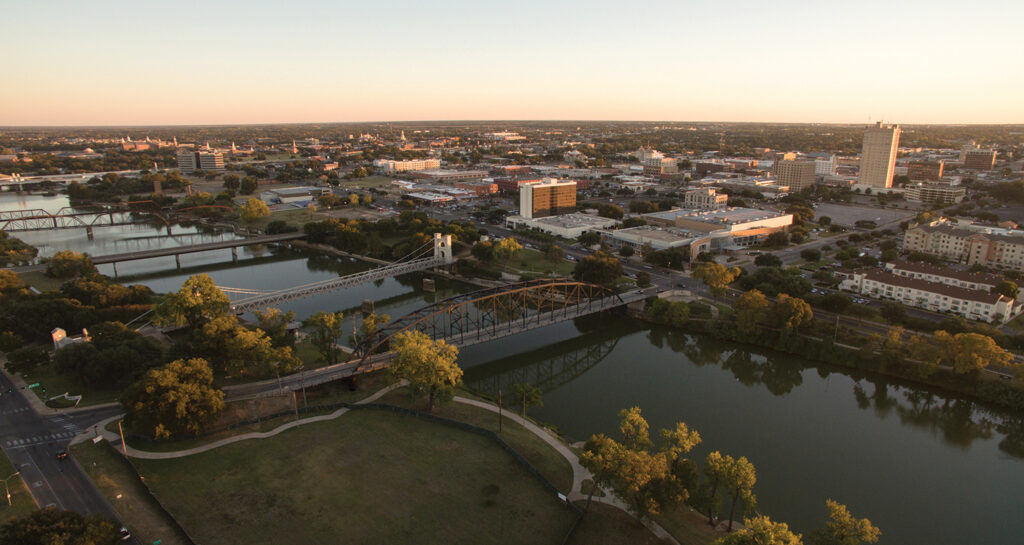 Like many other cities across the country, Waco is facing high costs of construction, high current interest rates and a lack of housing inventory, making it difficult for residents to find affordable housing.
"What has transpired over the last seven years is that the number of lots received into the inventory has substantially decreased," Price continued. "The city completed a housing study in 2022 that showed a need for housing units in total as well as a need for more affordable housing units. With those needs identified and the limited number of properties remaining in the inventory, the city is looking to be more strategic in the development of the remaining properties in the inventory to ensure that we have not only quality development but also have opportunities to promote the development of affordable housing."
The city currently owns approximately 263 parcels of land; however, some are not buildable land, so the exact number to be sold off has not yet been determined. Once saleable lots are determined, the city staff members will give recommendations on which properties should be sold in packages, which will then need to be approved by the city council. These lots will then be made available for purchase over time. The process has an anticipated start date in April of this year.
"The goal of this project is to develop quality housing throughout the city," Price described. "With some of the proposed requirements to accompany the sale of these properties, such as development agreements, building standards and construction being completed within two years of purchase, we believe that this goal will be achieved." There are also additional ways being considered to help Waco residents with affordable housing. "We have developed an implementation plan in regards to the strategic housing study completed in 2022 that has task forces looking at strategies and mechanisms to assist in addressing our affordable housing needs," Price stated. "We are looking at things such as accessory dwelling units, creating of higher density developments and tools such as community land trusts to assist with this."
Next Article: Innovation for beautification, efficiency and sustainability