Inflation hitting fleets hard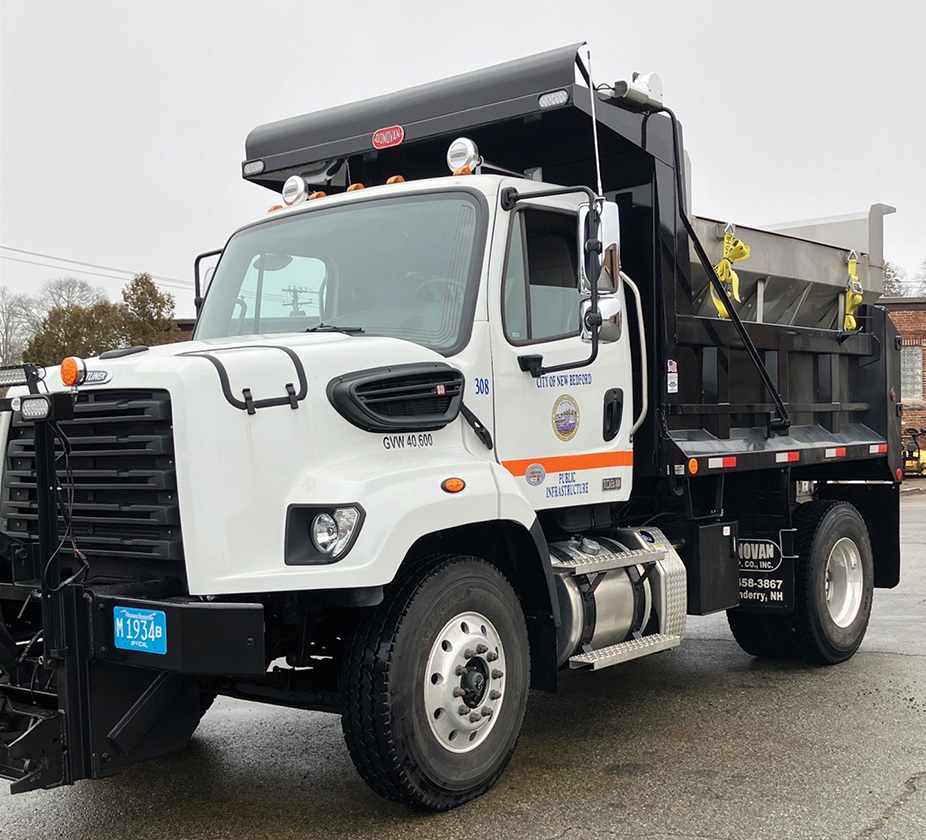 For municipal fleets — as for many of us — the current state of affairs of higher fuel costs, supply chain issues and now inflation has been a triple whammy, causing those responsible for managing fleets to look at things differently.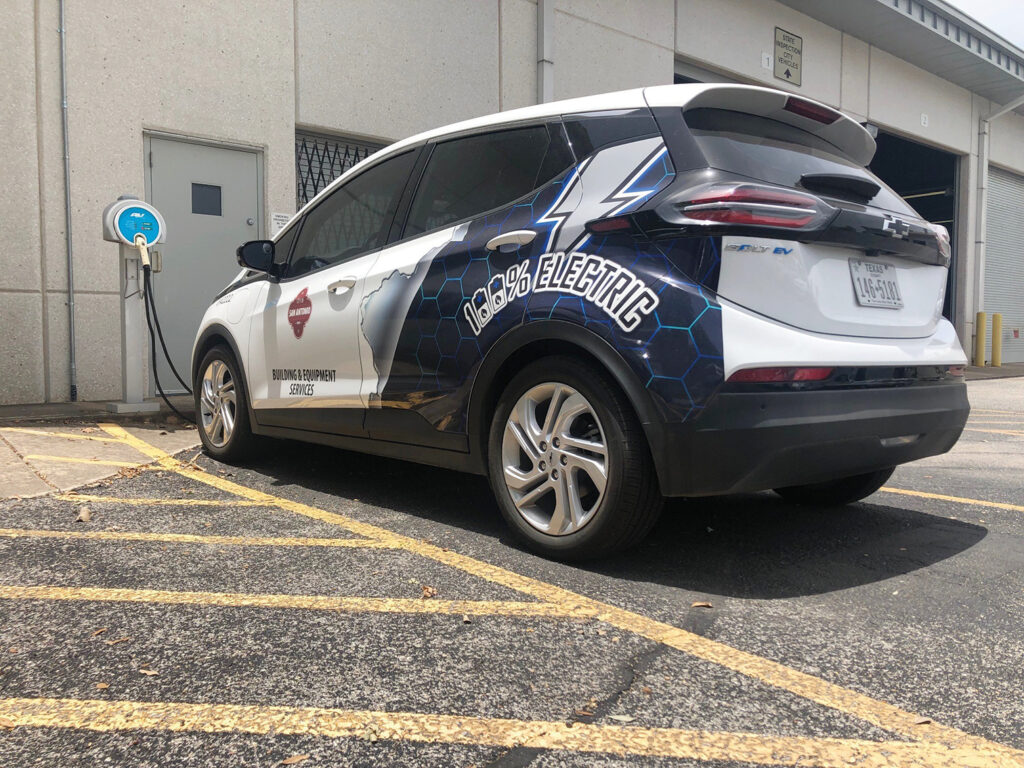 Mike Gagne, chief financial officer for the city of New Bedford, Mass., said inflation has "undoubtedly affected fleets in so many different ways — starting with the cost of gasoline or diesel fuel for bigger pieces of apparatus."
New Bedford is a community of 100,000, so it has a "significant amount of equipment." Gagne said the city had to increase the fuel budget by about $700,000, due in part to its switch from having two police officers per vehicle to one officer per vehicle because of the pandemic.
Inflation has increased the cost of fleet repair items like oils, filters, hydraulic hoses and tires, too.
"The cost of tires has risen astronomically — it's hit very hard," he said.
Gagne reported the city council recently gave the fleet authorization to preorder equipment in order to lock in today's prices before they increase. Since the city is ordering a few pieces of major apparatus at once, it can negotiate with fire apparatus manufacturers. The time between ordering and taking delivery has been extended to two to three years.
Because the city budgeted to purchase two to three fire pumper trucks in its capital plan in two to three years, Gagne said its fleet got approval to place the order at the end of last year to lock in 2022 prices for trucks it expected to receive in 2026. According to Gagne, the last time he ordered ambulances, it took two years to get them.
"We do 16,000 runs of EMS services a year with seven ambulances on the road 24/7, so with that many runs, you can't expect more than a maximum of four years of life out of the units," he said.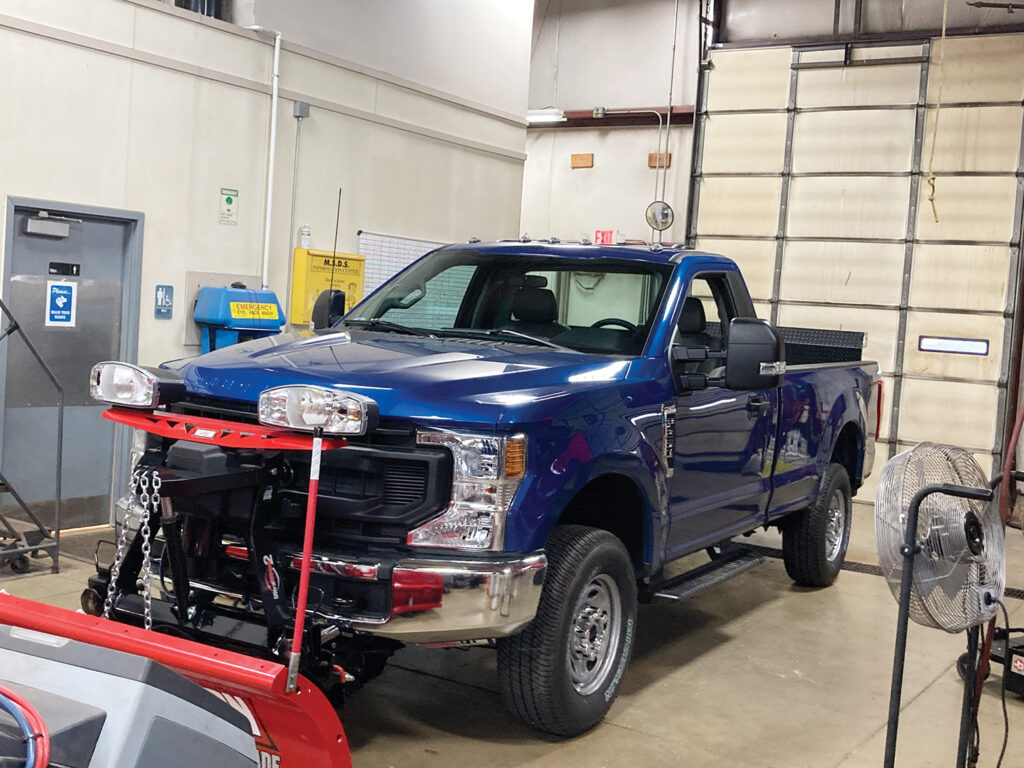 The city had to buy two ambulances from a dealer that didn't quite meet its specifications and then had to make the adaptations needed. Gagne spoke to the EMS director about getting him mileage on the rest of the ambulances because it may be five years before their delivery, depending on when they're ordered.
"That's why we have to think differently. Our capital plans need to factor in that we're now out 24 months or more," he said. "If you're going to order in fiscal year 2026 (for example), it makes sense, knowing what I know, to lock in at the current price."
He said with that approval from the council, the manufacturer will put the city's order in the queue to get fiscal year 2022 prices. He added, "We negotiated terms to pay on delivery."
That strategy worked well for New Bedford, but not all municipalities are having the same experience.
Inventory scarce
Josh Holt, fleet manager for the city of Elkhart, Ind., addressed the question of preordering by saying, "It's hard to prepurchase when nothing is available."
Holt has been in his position for three years, and the first year the city had plow trucks on order; however, the manufacturer canceled the order. Holt then scrambled to place an order in November 2021 and still doesn't have a build date.
Holt said plow trucks have a good life of about 10 years, and now the city has trucks that are 14 years old. He shared that typically the city doesn't put a lot of money into old trucks and instead used them as trade-ins for new trucks, but now, "We put in a considerable sum of money to keep them going."
Holt noted the city spent $50,000 more in parts than the year before. In part, that was to take advantage of the opportunity to purchase more than one part if available so the city would have it in stock.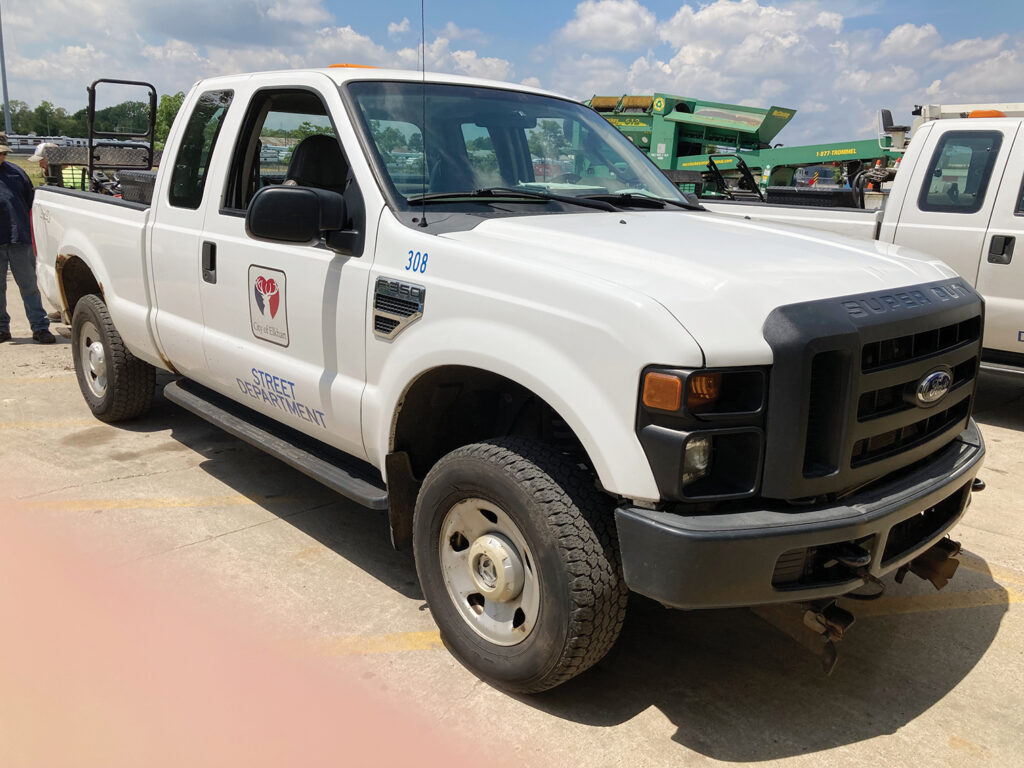 "Whenever we were presented with that opportunity, we did," he said.
Holt tried to get orders in to avoid price hikes, but it didn't work so well. "Every year we order 15 police cars; last year we received two cars and Ford canceled the rest of the order," he reported.
Elkhart has also struggled to secure the prices. Holt said officials hoped the manufacturer would honor the 2022 prices in 2023, but they didn't.
"Ford is now going to quarterly ordering — they're opening an ordering window for just a few weeks, and then there's a price hike every time the window opens," Holt said.
Other manufacturers are setting similar ordering limits. Holt said GM instituted the Tahoe as a police pursuit vehicle and had an ordering window of only 18 hours last February, and it hasn't announced when or if ordering will open this year.
The city of Elkhart has about 1,300 vehicles, including mowers and 208 police vehicles.
"Every department in the city blew out their fuel budget this year," Holt said, adding his department is small, and it had to transfer funds at the end of last year by over $8,000. Holt knows the police and street departments were way over budget.
When Holt's department prepared the budget in 2021, it calculated about $3.21 a gallon; however, at times, it had to pay almost $5 a gallon.
"No one could have foreseen that. Even with our discount, we were paying about $4 a gallon," Holt said.
Even using state cooperative buying sources, there are still issues, with Holt noting, "It allows me to hurry the process," but the problem is getting parts.
He has a truck on order that's been waiting on a microchip since July, but it's not just microchips. Holt shared he heard from other fleet managers that sprayed bed liners were holding orders up, so he removed those from his specifications and even something like a Ford symbol is holding up deliveries.
Ruben Flores, assistant director of the city of San Antonio, Texas's, building and equipment services, shared how inflation is affecting his city's fleets.
"Since the onset of the pandemic, we've seen rising vehicle and equipment acquisition and higher maintenance and repair costs, due in large part, to higher parts prices. In addition, there've been significant supply chain disruptions which have caused automotive parts shortages and vehicle delivery delays," he said via email. "Major vehicle manufacturers have been limiting or canceling annual production build counts, which has made procuring new vehicles a struggle."
Flores said despite that, San Antonio has minimized the impact to its operations by maximizing vehicle and equipment lifespans; deferring the purchase of some nonessential light-duty vehicles to future years; retaining certain vehicles and equipment coming out of service to mitigate fleet shortages and truck order backlogs; and remaining proactive with preventive maintenance of existing units to minimize downtime.
Inflation Reduction Act
A provision of the Inflation Reduction Act allows for the use of funds for electrifying fleets, so Gagne, Holt and Flores were each asked if they were having discussions about utilizing that funding source.
Gagne said he was just talking to their American Rescue Plan Act director about that and said it was "absolutely" something New Bedford is looking into.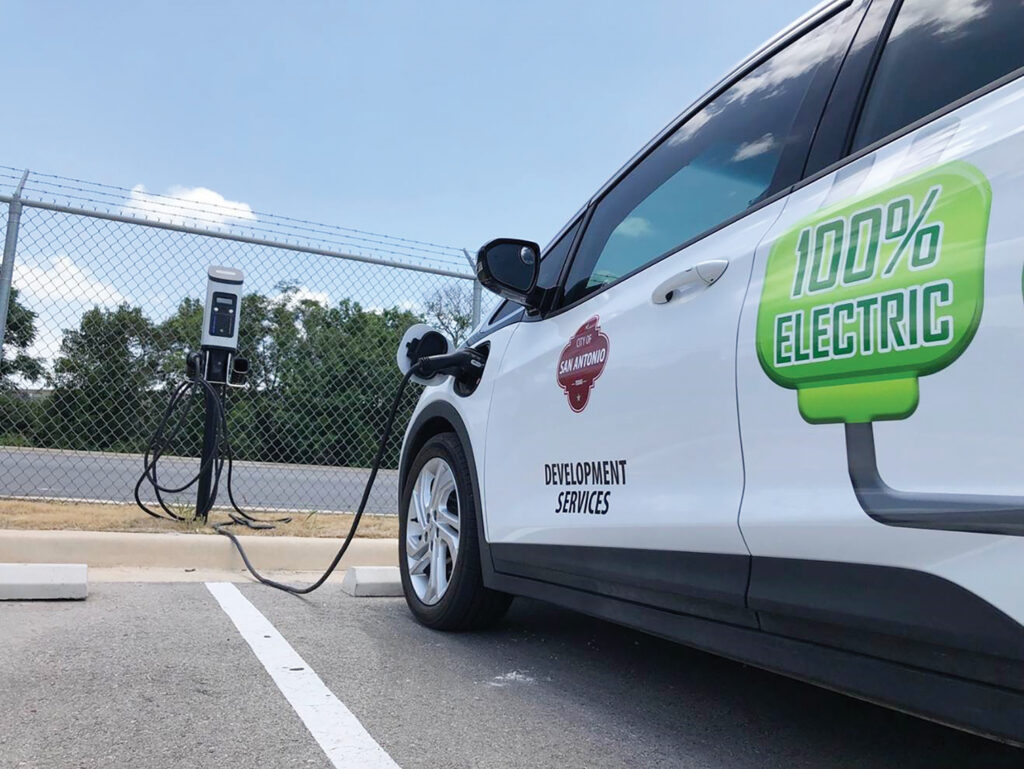 "Our community is very progressive with electric and hybrid vehicles," he said, adding the city is looking at the possibility for the next round of police vehicles.
"They're finding the care, maintenance and life expectancy is better than gas-powered so we're always open to those opportunities," Gagne said.
New Bedford's inspectors are using electric vehicles, and the city is looking into electric zero-turn mowers. "We're evaluating some of those as we're considering replacements."
Holt was more wary. "I'm not opposed to electrifying, but I have more questions than answers," he said.
These particularly relate to heavy equipment. For example, he wonders about snowplows, particularly ones that have been out on the road all day in a snowstorm. Would it take 12 hours to charge them? How would that work in terms of operations? Would the city need to double the inventory?
"If it's the future, I'll embrace it, but I think there's a lot to go through first," he said.
Flores said San Antonio is definitely planning to electrify its fleet. "The city's commitment to energy conservation and climate action is driving ongoing efforts to green our city's fleet. Our Municipal Fleet Electrification Plan outlines a strategy to transition the city's fleet to clean and electric vehicles in line with our city's Climate Action and Adaption Plan," he shared.
However, he admitted, "Transitioning a large municipal fleet of 5,700 units is no easy task. Plans are currently underway to expand the charging infrastructure required to support more EVs across our city's fleet."
Flores said due to the current limited availability of cost-competitive medium- and heavy-duty electric vehicles, the city is prioritizing purchasing electric sedans and light-duty trucks with plans to phase in other vehicle types and classes as more options become available and prices decrease.
"We will continue to monitor vehicle technology developments and funding opportunities, including the Inflation Reduction Act, and add actions to address those vehicles in the future," Flores said. "For now, we look forward to receiving more guidance from the Department of the Treasury and the Environmental Protection Agency."
Flores added, "If the $7,500 tax credit for the purchase of EVs is made available to tax-exempt entities, such as local governments, through a Direct Pay model, it would significantly accelerate our ability to convert our fleet to electric.
"We're also hopeful that the IRA will lead manufacturers to produce viable options for electric fire trucks, garbage trucks and other heavy duty vehicles."
During these challenging times, Gagne said, "Planning ahead is key because I haven't seen vehicles go down in price."
Gagne said the impact of the pandemic is still very real.
"I've been a town administrator for 38 years, and I've never seen a period like I've seen the last 12 to 14 months. The impact is tremendous," Gagne said.
Next Article: Why there's never been a better time to make the case for vehicle sharing