Why there's never been a better time to make the case for vehicle sharing
Collectively, municipal fleets of all sizes have millions of dollars' worth of under-utilized vehicles sitting in parking lots at a time when the resale value of used vehicles is at an all-time high. The COVID-19 pandemic was a once-in-a-generation disruptive force that compelled organizations (private and public alike) to reimagine the ways they could accomplish their work outside of the office. Almost three years on, few would argue that for many, our hybrid work arrangements are here to stay. According to Cisco's "Hybrid Work in Government Survey Report," 92% of government workers surveyed now work remotely at least one day per week. In addition to realizing significant improvements in workers' job satisfaction, organizations have found comparable or improved worker productivity and savings on office and resource overhead, as fewer workers in the office provide opportunities to reduce facility footprints and operating expenses.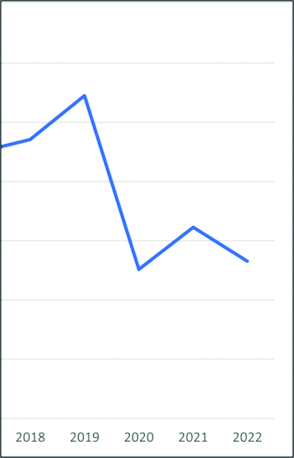 With the widespread use of videoconferencing and the adoption of shared office or hotel workspaces, the workplace has clearly changed. There are indicators, however, that organizations' vehicle fleets have been slower to adapt. Vehicles assigned to individuals or departments remain assigned to these groups, whose work is now, in whole or in part, accomplished remotely. Even among shared vehicles, utilization data may point to significantly decreased demand, but capacity remains unchanged.
Agile Fleet President Ed Smith explained just one example of how the adoption of tools such as Zoom calls for other virtual meeting tools has reduced the utilization of vehicles without the organization taking advantage of the opportunity to save. Smith said, "I recently had my gas hot water replaced by a plumber. At the conclusion of the installation, I was told the county inspector will reach out to me. Days later, the county inspector called on the phone and he did my gas hot water installation inspection via FaceTime on my iPhone. As I am very interested in fleet optimization, I asked if he still had an assigned vehicle for doing inspections, and he replied that he still had a vehicle, even though nearly all his inspections are now done virtually."
Imagine this type of waste occurring across all inspectors, social service workers, administrative teams and more. The cost of the lack of fleet changes is astounding.
There have always been savings to be realized by understanding utilization data and right-sizing fleets. The difference now, however, is that our reduced office footprints due to changes in how jobs are performed provide a reference point and model for success. Picture your office in 2019. How is it different from how it looks today? Maybe you've given up leased space or perhaps every department meeting now includes attendees both in person and at home. The evidence of the seismic shift in our work is right in front of us. Our fleets, like our offices, must adjust to our new normal and technology will help us get there.
Effective fleet management technology, like Agile Fleet's FleetCommander, makes it easy to increase utilization of the fleet and clearly identify the quantity and class of vehicles that can be sold at today's record high values without impacting any drivers. FleetCommander is easy to implement for the organization and easy-to-use by drivers to gain access to vehicles 24/7. Best of all, your organization will have the data to provide data insights to help you make strategic decisions regarding the composition and scale of your fleet. Here's how:
Automated vehicle sharing
and key dispatch
Our transition to remote work could not have succeeded without technology. Web conferencing is now part of our daily routine, as relevant and ubiquitous as email. In vehicle sharing, technology is an equally important enabler to the success of your motor pool program. Using Agile Fleet's FleetCommander, your driver community will have convenient, 24/7 online access to make vehicle reservations. The reservation process is faster than booking a hotel reservation.
While the FleetCommander reservation process is seamless to your driver community, the platform provides smarts "under the hood" to ensure that your organization operates smoothly and efficiently, and in compliance with policy and risk management best practices. Best of all, rather than staffing a team to handle the minutiae, like establishing access accounts and verifying driver credentials, these processes can be partly or fully automated, according to your organization's preferences. Additionally, the mechanics of tasks like balancing use among vehicles in your fleet, assigning the correct vehicles to the right kind of task and ensuring that only drivers with appropriate credentials access specialty vehicles can all be handled using FleetCommander's built-in tools.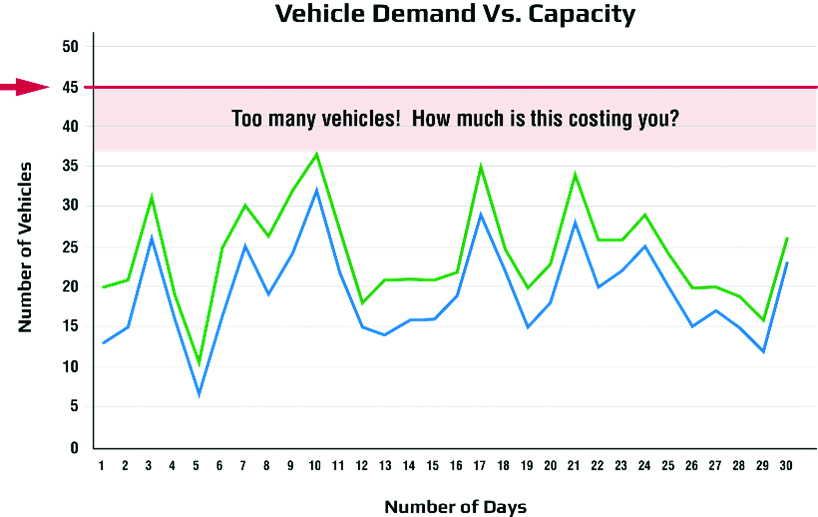 For drivers who require vehicles on demand, FleetCommander provides Grab & Go access to keys via a fully integrated kiosk system tied to secure key boxes. Users with valid organizational credentials or badges can easily access keys 24/7 via indoor or outdoor enclosures. Whether accessing keys and vehicles via reservation in advance or on-demand at a self-service kiosk, a complete audit trail is maintained, providing full accountability and peace of mind.
Data and analytics
It's often said that good data drives good decisions. Both before and since the pandemic, fleet managers could look over their parking lots and appreciate that some portion of their fleet goes underutilized. Moving this observation from a hunch to an actionable insight, however, relies on a firm grounding in data. Using FleetCommander's built-in analytics and reporting will allow you to quantify and understand your vehicle usage over time and in detail. By appreciating seasonal demand patterns, use among different types of vehicles in your fleet, the nature and length of trips, etc., you can start to develop a picture of whether you might have too many or too few vehicles, whether you need more vehicles of a particular type, where vehicles should be located and so on.
Savings
In working with customers over the last 22 years, data provided by FleetCommander has revealed that some fleets have carried as many as 80% more vehicles than required by their organization's demand. One city fleet in Connecticut, for example, moved to the vehicle sharing model for vehicle access and reduced the size of their fleet from 80 vehicles to 16 vehicles due to the efficiencies. The five-year savings realized from selling the unused vehicles was nearly $2,000,000, and every driver still had easy access to vehicles 100% of the time. These savings were realized when full contingents of employees were in the office, pre-COVID!
If you suspect that your assigned or shared vehicle fleet doesn't reflect the new reality in your workplace, now is a great time to make your case. Agile Fleet has helped hundreds of federal, state, county and municipal governments across the U.S. and Canada to automate their vehicle sharing and key dispatch processes and take intelligent steps toward a right-sized fleet. We'd be happy to help you learn how your organization can realize massive savings.  To learn more about FleetCommander technology, to view municipal government success stories or to access tools like our 10-Year Fleet Savings Calculator, visit www.agilefleet.com.
Next Article: Hoboken pushes electric vehicle infrastructure forward