The future is now: Reliable, Zero-Emission Tractors are Here to Stay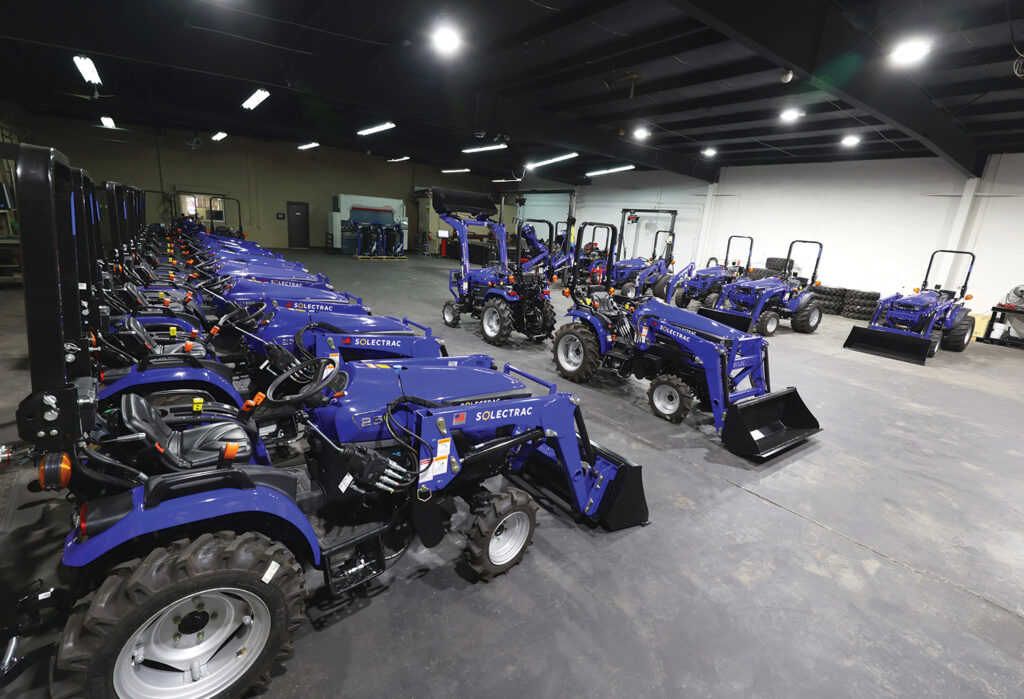 Tractors are the workhorse of any fleet and do the heavy lifting for many operations. Over the past 100 years, tractor designs have remained relatively unchanged, with operators facing the same century-old challenges — noise and air pollution, rising fuel costs, frequent downtime and maintenance. Modern operators must also factor in a new challenge: sustainability goals motivated by stricter emissions policies and increased public expectation to lower their carbon footprint. To meet these emission reduction goals, like other vehicles in the fleet, tractors must evolve. California-based tractor manufacturer Solectrac has stepped up to this industry-wide challenge, transforming the future of off-road and utility tractors by going electric.
Solectrac is a subsidiary of Ideanomics, a global manufacturer of EVs and charging infrastructure. Together, the two companies are accelerating the commercial adoption of electric vehicles. With support from Ideanomics, Solectrac is rapidly enhancing its manufacturing, assembly and distribution capabilities to meet the rising demand for electric tractors.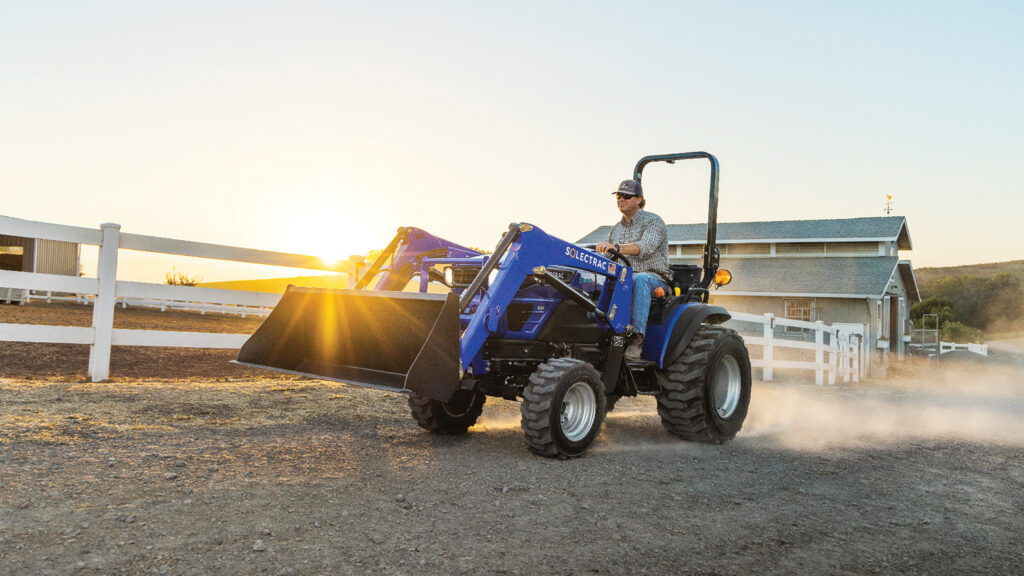 "Our electric tractor does everything an equivalent combustion engine tractor does with less noise and zero pollution," Ideanomics Mobility President Robin Mackie explained. "I believe in the Solectrac brand, the company is full of people committed to making the best electric tractor possible and ultimately helping farmers."
Today, Solectrac tractors are available at dealers across the United States. The company is also supplying large orders direct to customers. To help make the buying experience as easy as possible, Solectrac recently launched SolecSave — an easy-to-use online tool that gives a clear picture of the total cost of owning an electric tractor in comparison to a combustion engine tractor and provides information on available incentives and grants for purchasing an electric tractor.
Reap the benefits of electric
Solectrac's electric tractors bring many benefits across the broad spectrum of fleets, from cleaner and quieter operations to more reliability with less downtime. These benefits make them ideal for use around people and animals, especially in places where traditional diesel tractors would cause unwelcome noise pollution and emissions.
Families can still enjoy a local park while maintenance employees move fresh mulch. Golfers can continue their round without interruption. Students can focus on their studies without disruptive noise outside their classroom window. The operators also benefit from safer working conditions without the noise of diesel engines. An electric tractor's quieter operations mean clearer communication during operations, reducing potential workplace hazards and the risk of long-term hearing damage.
Need a tractor to move equipment indoors? Solectrac's e25 compact electric tractor allows for indoor use without the build-up of harmful fumes or the loud echoes of a diesel model.
Fleet operators can also benefit from cost savings in fuel and operations, especially as fuel prices fluctuate alongside the price of parts. Solectrac's multi-unit discount programs and existing government-backed incentives, paired with maintenance and fuel savings, also lower the total cost of ownership.
Ease of operations
With fewer parts than diesel tractors, Solectrac's electric tractors require less maintenance, providing fleets with more uptime. Uptime can be maximized by conveniently charging during off-peak hours. The Solectrac e25 tractor can run for up to six hours with a 22-kWh battery pack, depending on load. The battery can be charged in eight hours from a 220VAC, 30-amp outlet or 12 hours from a 120VAC, 15-amp outlet.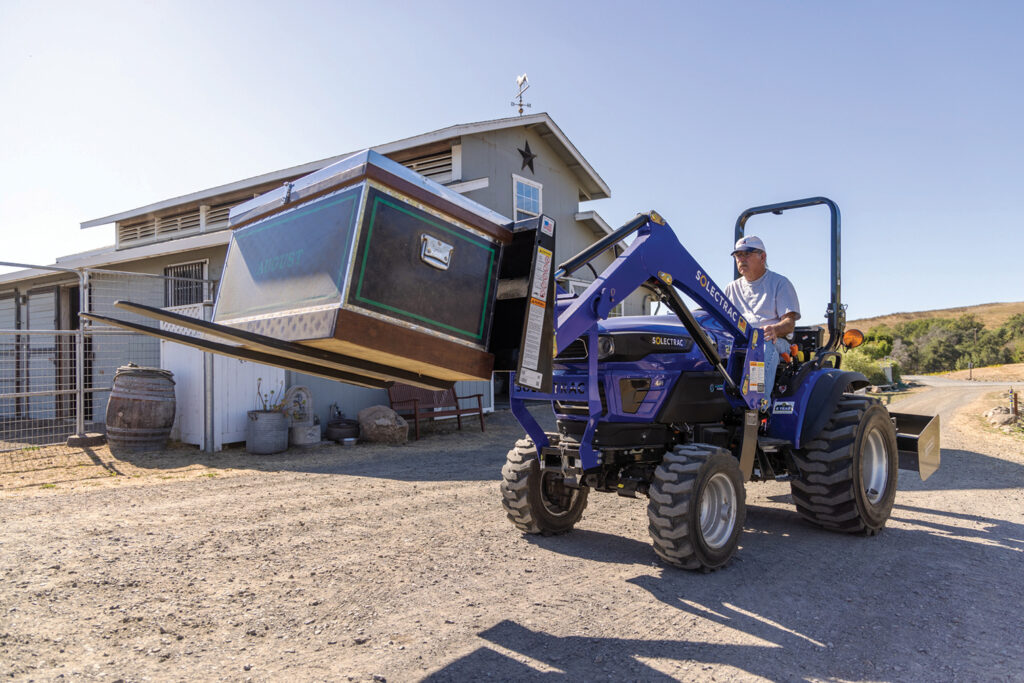 With four-wheel drive and instant torque, the e25 is primed to handle a variety of tasks both outdoors and indoors. It features a three-point hitch and accepts all Category 1N 540 PTO implements and comes standard with hydraulics on its rear hitch. A 1,300-pound capacity front loader is available, as well as turf and industrial tire options.
When fleets choose Solectrac, they can expect best-in-class after-sales support. Solectrac has a certified dealer network nationwide to assist with servicing, warranty or maintenance issues.
Accelerate your zero-emission goals
Solectrac electric tractors give fleets an advantage when reducing their carbon footprint by helping meet sustainability initiatives and mandates. Operators and the community can breathe more easily as exposure to harmful fumes is removed. Additionally, these 100% electric tractors can reduce the workplace hazards of noise pollution while increasing the public's quiet enjoyment of community spaces.
Electrification showcases an organization's commitment to sustainability, which many communities have come to expect and appreciate. While electric vehicles often require a higher initial investment, they offer long-term savings and benefits when it comes to fuel and maintenance expenses. Financing, incentives on state and federal levels, and multi-unit discount programs can all help to lower the initial investment and put the control in the operator's hands. Learn more or schedule a demo at info.solectrac.com/fleet, or contact sales@solectrac.com.