Keeping waterways clean with Weedoo Boats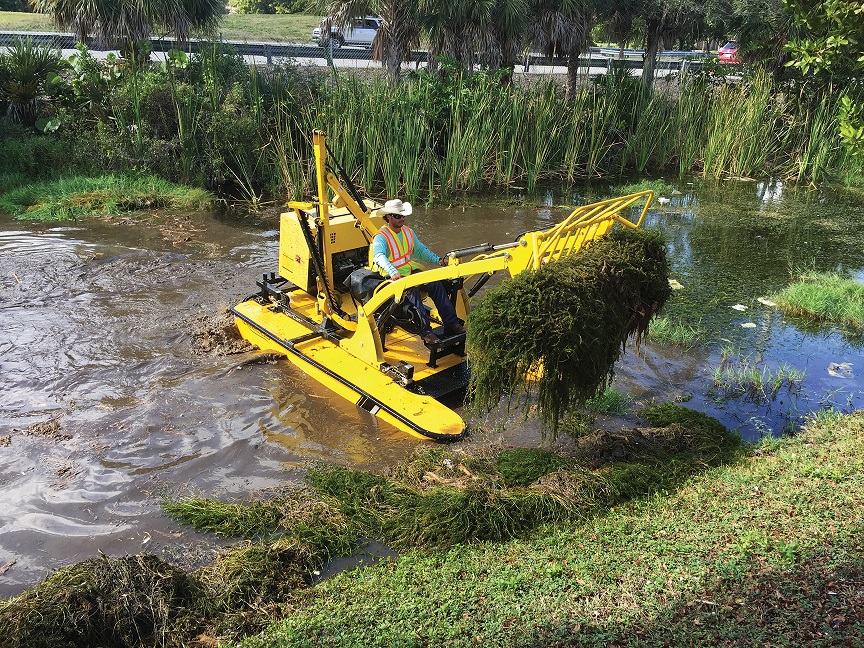 Established in 1990, Weedoo Greenboat Inc. is a leading manufacturer of environmental workboats. The boats' mechanical harvesting capability successfully rids invasive waterway weeds and vegetation in an eco-friendly manner. Because of the safety and efficiency of these powerful vessels, many municipalities are turning to Weedoo to keep their waterways clean. And, as a GSA contract holder, Weedoo is positioned to streamline the ordering process for government agencies.
We all know that time is money. Weedoo boats are rugged machines designed to tackle the toughest lake weeds in extreme and challenging conditions. Yet, they are lightweight, affordable and efficient, running on a 25-horsepower engine. This enables the machines to pick up 500 pounds of vegetation a minute or over 100 tons a day … instant gratification. With their zero-turn capability, these boats are uniquely compact and maneuverable with the stability of harvesters several times their size. Weedoo's quick change attachments, such as the SiltSucker, Pole Saw, Root Rake and Loader Bucket Skimmer, allow one workboat to efficiently clean up a variety of weeds and debris.
During the 2018 red tide algae bloom that lasted more than a year, Manatee County officials in Florida hired private contractors operating Weedoo Workboats to help remove fish killed by red tide. Records show that Manatee County officials removed 450,000 pounds of dead fish from the shore. Beaches had to close, which greatly affected local businesses and tourism. To prepare for future invasions, Manatee County has added a pair of Weedoo Workboats to their fleet of equipment.
Alternative cleanup options include chemical sprays; however, many of these can be toxic to wildlife. After spraying, the tainted vegetation falls to the bottom of the pond, along with the heavy metals contained in the spray. Some aquatic creatures that call this pond home will survive, but many of the smaller organisms will die. Once sprayed, the poisonous "cleanup" is a waterway filled with slowly dying vegetation. And after numerous applications, plants can build up a tolerance to these sprays, adding ineffectiveness to poisonous.
And better yet, the job is done safely. That's great news for the environment, the fish, the frogs and all other underwater wildlife. As stated by Weedoo owner and CEO Tara Lordi, "We should all be concerned about what's going in our water. Often water from lakes and ponds is used to irrigate our yards. Now these toxins are no longer just in the water; they're in our lawns and gardens."
Weedoo can be contacted via telephone, (561) 204-5765, or reached through its corporate website, www.weedooboats.com.Weedoo® is a registered trademark of Weedoo Greenboat Inc.