Somerville's three-way mattress recycling win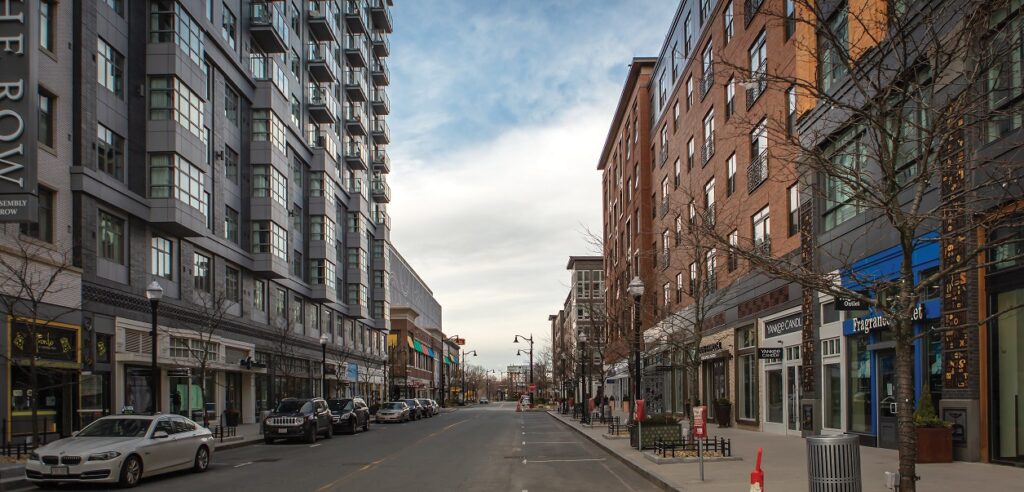 A city in Massachusetts with a history of pioneering recycling efforts has again developed a program to ease the effects of sustainability policies on its residents.
Massachusetts' mattress waste ban will go into effect Nov. 1. The ban is part of the state's 2030 Solid Waste Master Plan, which also prohibits the manufacture of certain textiles, and increases the number and types of companies that must participate in the Commercial Organics Disposal Ban, which currently applies to companies generating one ton or more of food waste material per week. Those entities will decrease that production to a half-ton.
"Basically, Massachusetts is having a challenge with landfills and waste energy plant incinerators," said Somerville, Mass., Environmental Program Manager Vithal Deshpande. "There are less remaining now, and there are chances that our waste will go outside Massachusetts long-distance by train and whatnot."
Legislators had been working on the program for at least three years, Deshpande said. They knew they wanted to recycle mattresses, but not a lot of mattress recycling businesses existed at the time so they supported the start-ups that would help shoulder the load.
Initially, the state planned to institute the ban last year, but COVID-19 put them behind. It's now just a few months away, but Somerville and other Massachusetts cities have been planning ahead for it.
Somerville developed a mattress recycling program that runs in conjunction with its regular trash and recycling pickup programs to ease the burden on residents. City leaders found that the most difficult part of recycling large objects like mattresses was figuring out how to get them to their final destination to actually be recycled.
"Typically, the recycling companies are small, and they want municipalities to store mattresses at some location and call them," Deshpande said. Somerville could do that. The municipality's contract with its existing trash company, which was picking up mattresses anyway, was altered: The existing contract was divided into two days.
The first day is trash day. After that, residents can call 311 to notify the utility service that they have a mattress to be recycled. The day after trash day, a second truck, already scheduled to pick up recycling, also picks up any mattresses and box springs residents have left out. The large items are brought to a storage location until the mattress recycling contractor picks them up.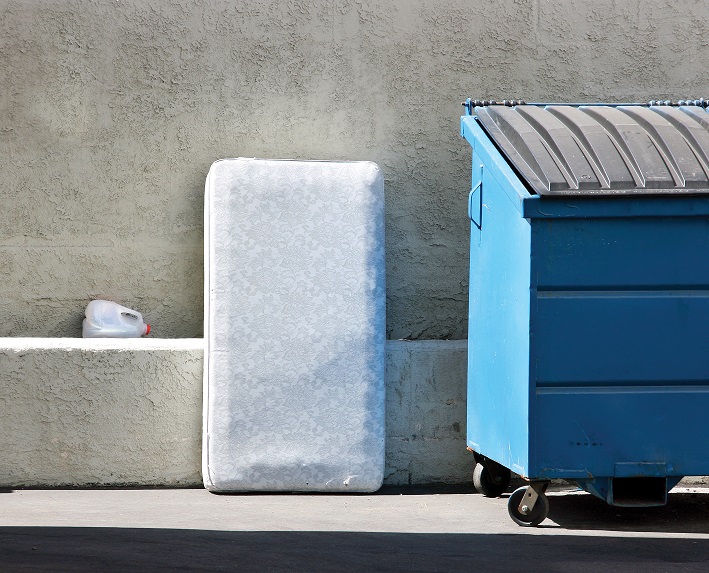 "People are already pretty much used to it," Deshpande said. "When we started the program April 4 — before that we had a press release and social media outreach and everything — from day one, there were immediate responses from the residents."
Less than a month in, more than 150 mattresses had been picked up for recycling.
All parts of a mattress are recyclable if sent to a recycling company, Deshpande said. "When we send mattresses to landfills, all that material is going bad."
Mattresses consist of three components — foam, springs and wood.
"Interestingly, most of the time, mattresses do have recycled metal springs. This is a perfect thing, because all the springs go back to get recycled again," he said.
The foam material is also easily recycled, and wood that is in good condition can be passed on to a new home.
A grant helped Somerville to begin the recycling portion of its program. In November, when the regulation becomes law, that grant will end. Deshpande said the cost won't increase the resident rate to cover it, though. In Somerville, trash and recycling have both become part of the city's annual budget, and costs for recycling programs are all covered by property taxes.
"This is still supporting our climate protection plan for the city to reduce greenhouse gases," said Deshpande. "It's not going to be in vain — it's going to be helpful."
Deshpande identified the mattress recycling program as an example of why Somerville is a pioneering city, stating that it began a curbside recycling program in the 1970s.
"The funny thing is, at that time, whoever tried it concluded that it would never work," he said. "The city kept trying and eventually, in the 1990s, they started having standard dual-stream recycling drop off system, then curbside recycling, then drop-off recycling, then zero-sort recycling."
Somerville Climate Forward, the city's comprehensive climate change plan, already includes a number of initiatives. At this point, 3% of its emissions come from waste disposal and there is a goal of being carbon neutral by 2050. One-third of its emissions come from greenhouse gases from buildings, another one-third from transportation and waste. A 13-action-area program includes rapid transition to electric vehicles, stormwater management, expanded tree canopy, weather resilient construction standards, increased share in renewable energy for residents, advocacy, educating residents and more.
Somerville Climate Forward was launched in 2018 and, according to a 2020 annual report, the city had already experienced a 10% per capita drop in greenhouse gases since 2014.