Sokhary Chau is first Cambodian American mayor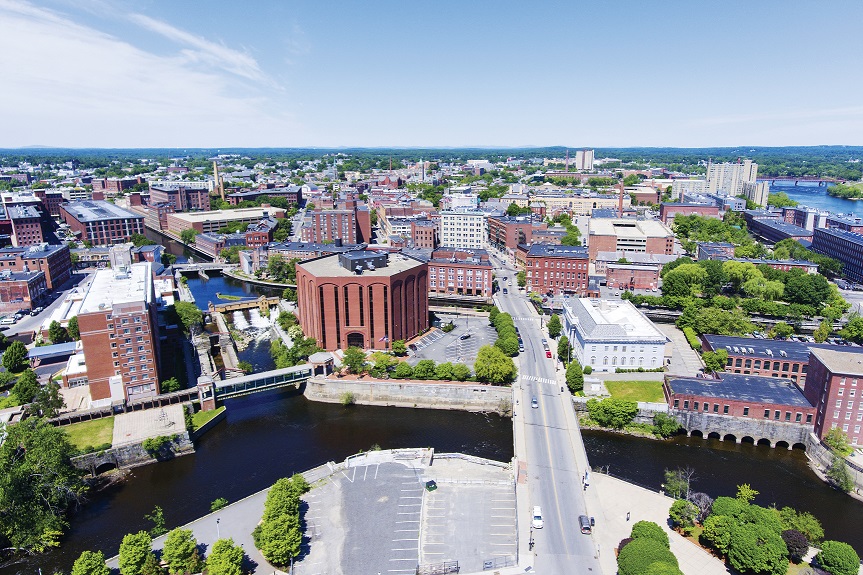 As a nine-year-old boy living in a refugee camp, Sokhary Chau did not aspire to be the first Cambodian American mayor elected in the United States. He was merely looking for a place to call home. Over 25 years later he leads the city of Lowell, Mass., and is living proof that the American Dream is alive and well.
"It is a great honor to be the mayor of Lowell," he said. "Not only do I represent the Southeast Asian community, which has a strong presence here, but I also represent a diverse group of residents that come from all regions and walks of life."
An American tale
          In 1975, Chau's father, a captain in the Cambodian army, was executed by the Khmer Rouge during the country's civil war. After her husband's death, Chau's mother fled the family home and kept her seven children alive by navigating landmines, jungles, hunger and homelessness to bring them to the safety of the U.S.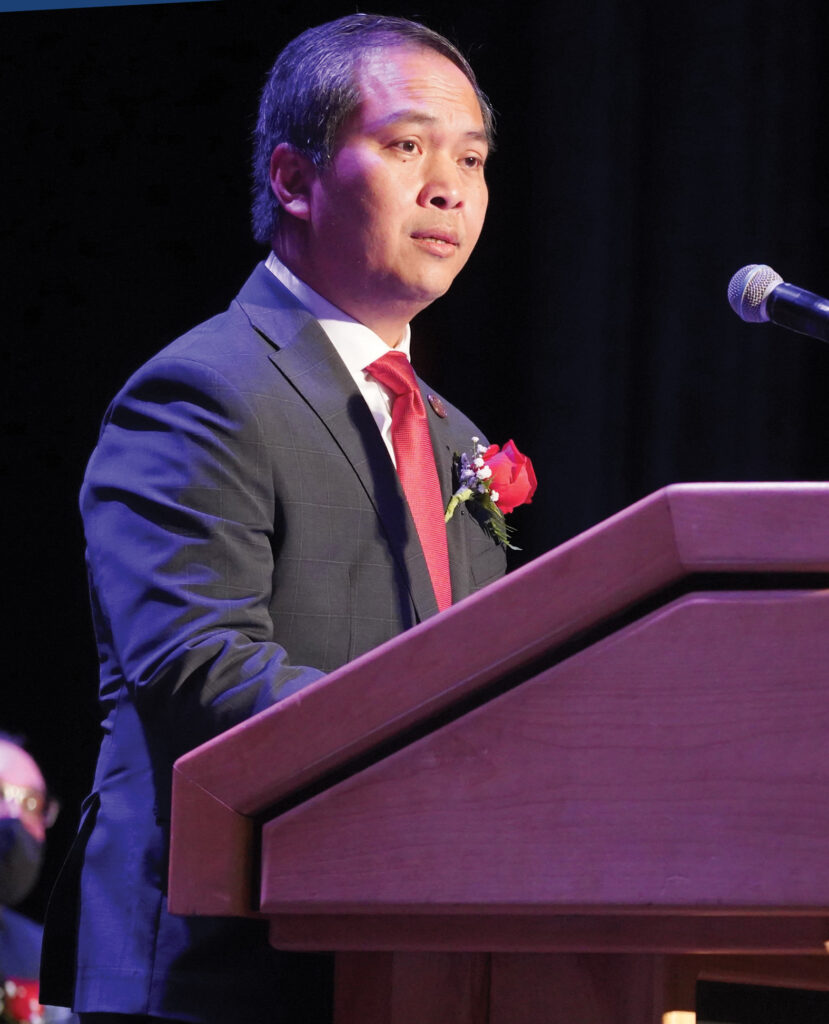 "When we first came here, we lived in a suburb of Pittsburgh with some Catholic sisters who ran a local parochial school," he said. "In the early 1980s, we moved to Iowa for a few years and then relocated to Lowell, which has the second largest Cambodian population in the U.S."
Chau's older siblings found work in the city's factories while he attended class at the Bartlett School — eventually earning a scholarship to Phillips Academy in Andover. He studied economics and political science at Macalester College in St. Paul, Minn., before returning to Lowell and opening his own business and later becoming a public servant.
In 2019, Chau won a seat on the Lowell City Council. He became known for his constituent services and outreach within city neighborhoods. He served as the chair of the Public Safety Subcommittee, a member of the Economic/Downtown Development, Education Partnership and several nonprofit organizations and zoning subcommittees.
As a small business owner, Chau had a deep commitment to the Lowell business community and entrepreneurs. During his first term on the council, he motioned for the city to subsidize small businesses during the COVID-19 pandemic.
Other motions of his first term include the environmental cleanup of the city's waterways, protection from violence in area neighborhoods, social justice in all municipal services, the diversification of the city workforce to reflect the city demographics, more transparency in city meetings and contracts and tax relief for senior residents. He was reelected in November 2021 and was unanimously chosen to assume the top position by his fellow council members in January.
"It's humbling to think that you can come to a new country, make it your home and ultimately assume a role that allows you to lead and give back to a city like Lowell," he said.
A change will do you good
As mayor, Chau said he is doing many of the same things that he was doing as a city council member such as working with colleagues and community leadership to promote diversity, inclusion and equity throughout departments. He said minority groups make up more than 50% of Lowell's 15,000 population, so it is important that the staff at city hall reflect the community that it serves.
          "The first Cambodian police officer (in Lowell) was hired over 30 years ago, and now 5% percent of our police force is Southeast Asian; however, none of them have ever been promoted to sergeant or captain," he said. "It's important for me to try and rectify that while also keeping the city clean, improving infrastructure and providing services to our residents. I feel like I have a lot of influence in my community, and I know that the decisions I make have an impact on everyone, so I want to do a good job."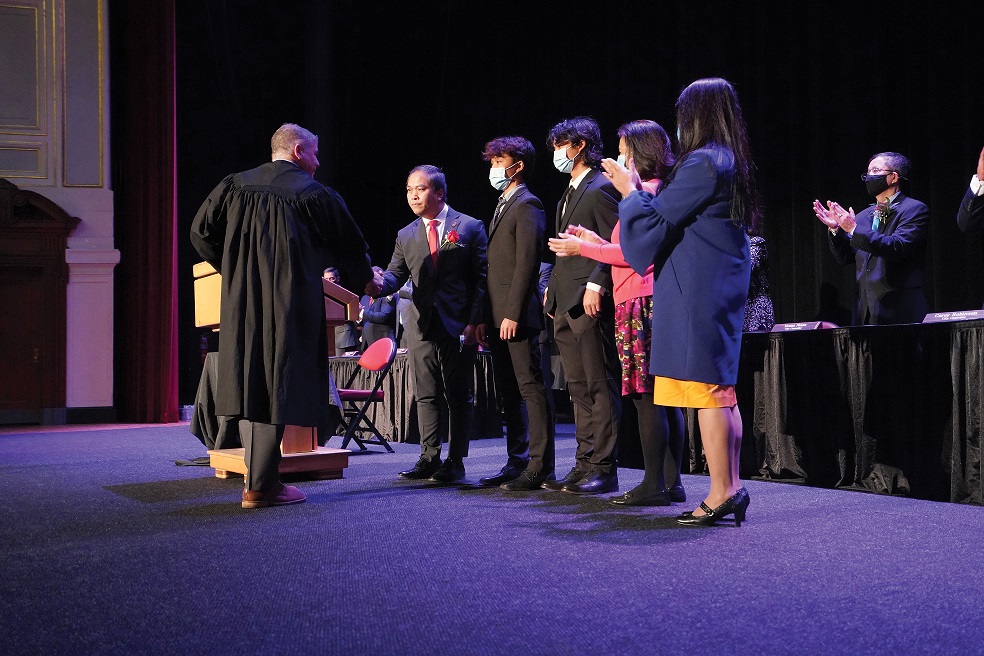 Change doesn't come overnight, but Chau hopes he can work with others to see how change can be positive and lead to a more enriched community with a high quality of life.
Leaving a legacy
Between his job and mayoral duties, which includes attending events and meeting with constituents, Chau says he works seven days a week and rarely gets home before 9 p.m. or 10 p.m. Luckily his wife, Smong Rattanayong, understands his role and gamely serves as both mom and dad at times for the couple's two teenaged sons.
"Sometimes it is as though they are being raised by a single parent, but I am blessed that she understands the responsibility that comes along with being the mayor," he said.
Despite all of the challenges, Chau is determined to lead the city of Lowell to the best of his ability so that other minorities will be inspired to serve in the future. "I may be the first Cambodian American to be the mayor of Lowell, but I don't want to be the last. I want to do a good job and encourage the next generation to step up. If I fail, then they might think the job is too hard and I don't want to scare them off. I want them to lead and succeed," he said.