Decatur, Alabama, is a great place to live, work and visit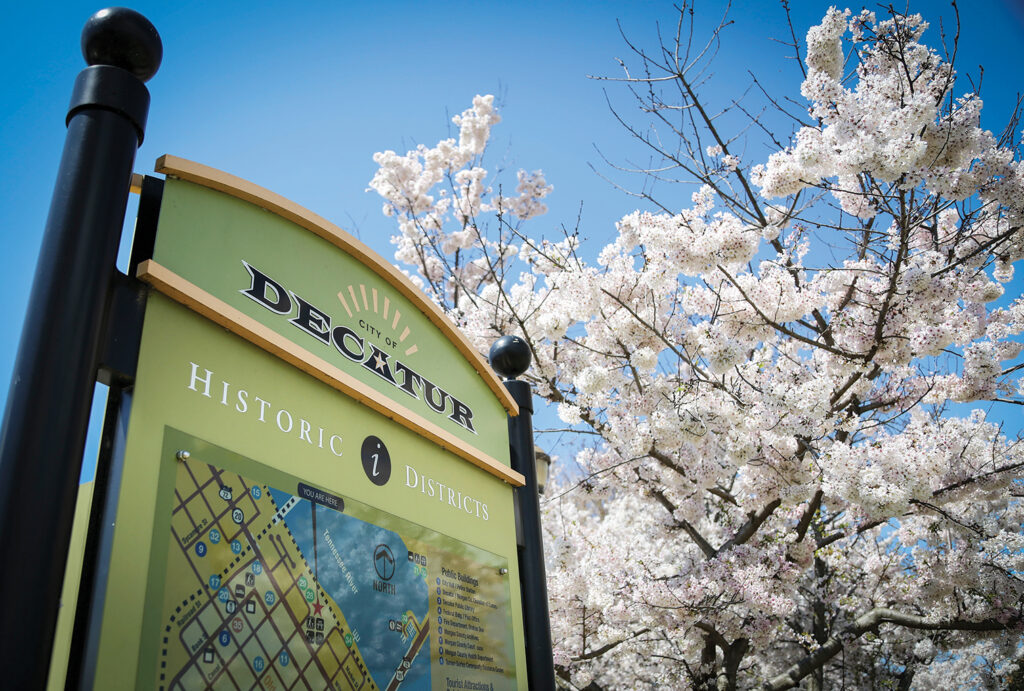 Located along the Tennessee River and nestled in the foothills of the Appalachian mountain range, Decatur, Alabama, is an ecologically diverse "River City" that 60,000 residents call home. Besides being only a stone's throw from the city of Huntsville, Decatur is also centrally located to Nashville, Memphis and Atlanta, while being a convenient distance from other major metropolitan hubs of the southeast.
A growing community
As one of the 10 largest cities in the state, Decatur is known for both its rich history and record-breaking development. In fact, Decatur has evolved into something of a "rocket city" thanks to the out-of-this-world strides made by the local industry.
Decatur, Ala.
Nickname: The River City County
Morgan County Population: 54,478 (2019)
Major employers: General Electric, 3M, Wayne Farms, United Launch Alliance, Nucor, and Daikin
Median Income: $47,574 (family)
"Decatur's business climate is as progressive as it is diverse," said Emily Stewart, communications specialist for the city of Decatur. "United Launch Alliance and RUAG Space, both call the area home, and just recently, (the latter) launched the first fully U.S.-made (payload) fairing into space."
With the entirety of north Alabama developing thanks to the region's $1 billion FBI expansion and the relocation of the United States Space Force, Decatur has experienced significant residential growth. Since 2019, Decatur has added over 600 new lots and experienced a 13% increase in housing demand.
In response to this influx of young professionals and families settling in the area, Decatur works hard to offer something for everyone. Decatur residents enjoy the amenities of a large city with all the comforts of a close-knit community. In addition to a nationally recognized school system known for its award-winning robotics team, the city has expanded its public arts scene to go along with its thriving performing arts enclave and other cultural offerings. It also offers a wide range of outdoor recreational opportunities at the Wheeler Wildlife Refuge — a 35,000-acre site that was founded by President Franklin D. Roosevelt in 1938.
Stewart said throughout the year, Decatur offers several special events that bring residents together and attract visitors from all over the nation. For the hobby ornithologist, the Wheeler Wildlife Refuge hosts the annual Festival of the Cranes each January to commemorate the annual migration of Sandhill and Whooping Cranes to north Alabama.
"With numbers topping over 20,000 at peak season, nature photographers and bird enthusiasts flock to Decatur in order to witness the magnificent migratory patterns of the wading birds," Stewart said.
On Memorial Day weekend, the 750-acre Point Mallard Park offers the Alabama Jubilee Hot Air Balloon Classic — a breathtaking event unlike any other in which aeronauts from across the country gather to illuminate the summer sky. Point Mallard Water Park, which overlooks the tranquil waters of the Tennessee River, is another popular summer destination and everyone loves commemorating Independence Day at the city's Spirit of America Festival — one of the largest free Fourth of July celebrations in the state.
Decatur offers a host of outdoor recreational opportunities, including canoeing. (Photo provided by Decatur Morgan County Tourism)

Musicians play at Decatur's Founders Park Amphitheater. (Photo provided by Decatur Morgan County Tourism)

Decatur's Point Mallard Park hosts the Alabama Jubilee Hot Air Balloon Classic on Memorial Day weekend. (Photo provided by Decatur Morgan County Tourism)
However, no one is expected to wait for a major holiday in order to celebrate in Decatur.
"Third Friday in Downtown Decatur provides a perfect block party atmosphere with local restaurants, curated shopping and entertainment all within walking distance," Stewart said.
Planning for the future
Decatur is renowned for its preservation of the past while working for the needs of the present and planning for the future. The municipality has begun the revitalization of its Sixth Avenue corridor, which will include underground utilities, traffic flow median reduction and state-of-the-art wayfinding signage for visitors and guests. The Decatur City Council has approved the plans for the development, and Volkert Engineering is currently working on the construction, design and implementation phase of the project. This revitalization effort will be complemented by the creation of a downtown commons project, which will feature a regionally recognized sports and recreation complex and mixed-use development and improvements to the city's riverfront areas.
Decatur is also participating in the Tennessee RiverLine's River Town project, a voluntary, three-stage program comprising achievable benchmarks that cultivates collaboration, innovation and reciprocal support.
"Through the Tennessee River Town program, Decatur will conduct ecological events that focus on the preservation of the Tennessee River, while providing unique experiences for our residents to act as environmental stewards for our portion of the river," Stewart said.
Decatur is a grand city on a charming scale with a rich history and a dynamic future for business owners, visitors and residents alike!