Brazilian jiu-jitsu shows promise in reducing injury and excessive force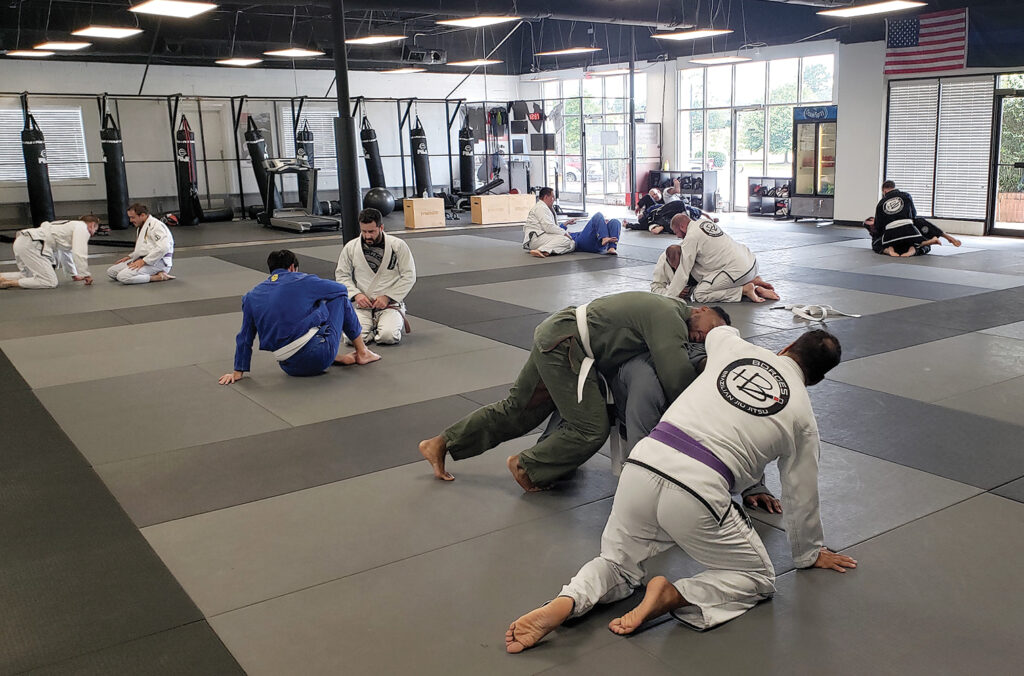 If your community is considering whether to join the many others across the country that have embraced Brazilian jiu-jitsu training for law enforcement officers, you won't find much data on whether the training will reduce officer and suspect injuries and result in fewer excessive use of force incidents.
However, experts and anecdotal information suggest regular training in Brazilian Jiu-Jitsu, or BJJ, can improve outcomes of officer interactions with the public.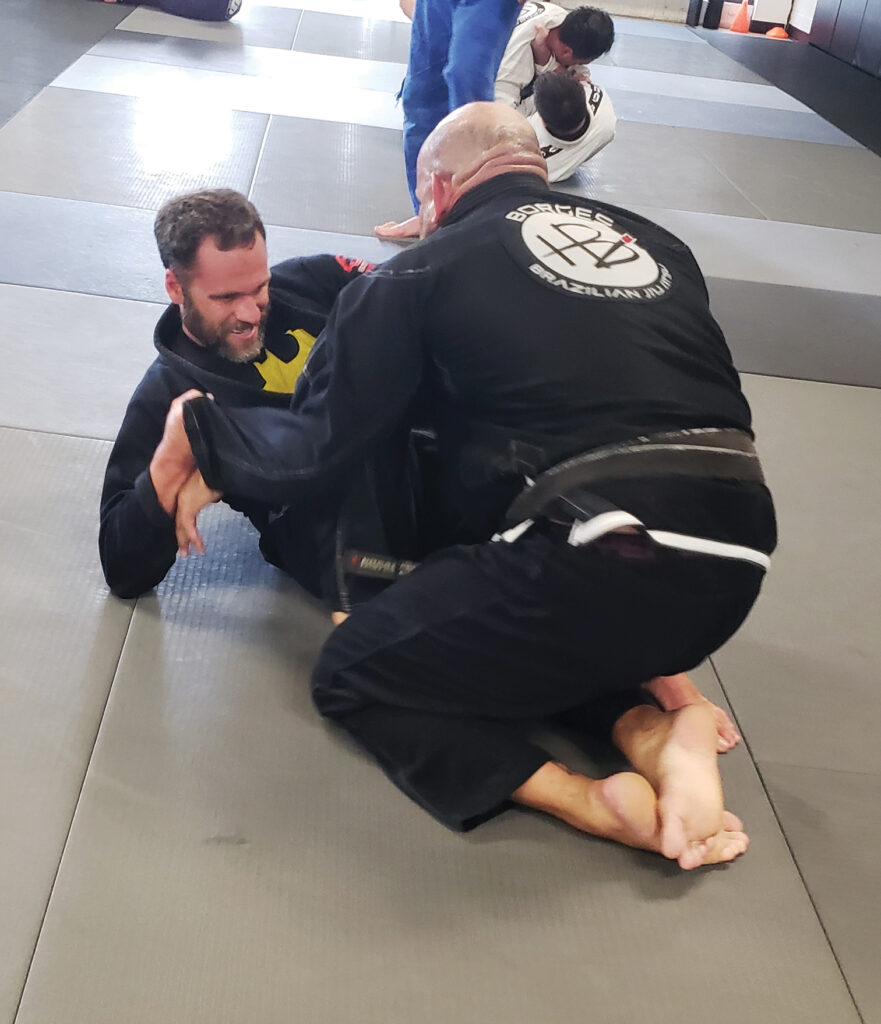 "It is just a tool I feel every officer needs in their toolbox for the safety of the officer and the public," said Jeremy Butler, an assistant professor in the Department of Exercise and Sport Science at Judson University in Elgin, Ill. A former police officer in central Illinois, Butler has been researching police training in BJJ and defensive tactics and how that affects officers' perceptions of their performance when encountering a person who acts violently or resists arrest.
The U.S. Department of Justice's National Institute of Justice recommends law enforcement officers "use only the amount of force necessary to mitigate an incident, make an arrest, or protect themselves and others from harm," it said on its website, nij.ojp.gov.
Interactions with possible suspects should start with conversation in hopes of gaining voluntary compliance, Butler said. If that fails, police likely will have to physically control the person, which often ends up on the ground.
Jiu-jitsu has been described as a "gentle art" because it strives to control an opponent without striking or injuring him or her. BJJ has been popular in law enforcement work because it focuses on taking an opponent to the ground, where he or she can be controlled or handcuffed.
BJJ's use of leverage and other skills allows a smaller person to control a larger person, Butler said. BJJ also gives police offensive options if the officer ends up on his or her back during a scuffle or if a person reaches for the officer's gun.
Some police officers have taken BJJ training for many years, Butler said. In 2019, the Marietta Police Department in Marietta, Ga., became possibly the first in the country to require all new recruits to receive training in BJJ, according to Officer Chuck McPhilamy, the department's public information officer. That move came after an attempted arrest of an inebriated man turned into a violent struggle that went viral. New officers' positive feedback about BJJ training led the department to offer it to all officers the next year, McPhilamy said.
Marietta Police Department officials believe BJJ training produces results.
Officers working the 3-11 p.m. shift typically had the highest rate of injuries in the department, McPhilamy said. After BJJ training started, the rate of officer injuries on that shift dropped, and none of the injuries involved officers who participated in BJJ training regularly.
Data from Marietta Police Department shows officers trained in BJJ don't act more aggressively during encounters with the public, but the data doesn't provide conclusive information about reducing injuries or use of force incidents, according to Pete Blair, a professor of criminal justice at Texas State University in San Marcos, Texas. Blair also is the executive director of the Advanced Law Enforcement Rapid Response Training Center at Texas State, which conducts research and offers training on a variety of police issues, including use of force and active-shooter response.
ALERRT compiles data from Marietta PD, but the department didn't set up its data gathering as a research study with officers who received BJJ training and a control group who didn't, Blair said. The data also doesn't take into account other factors that could contribute to fewer injuries and use-of-force incidents, Blair noted, such as the COVID pandemic, the death of George Floyd, the limited number of use-of-force incidents in Marietta and whether an officer works a desk job or patrols the streets. ALERRT hopes to set up a research study with a large police department that deals with more use-of-force situations and has some officers trained in BJJ and others who aren't, Blair said.
However, Blair said Marietta officers who take BJJ training regularly told him it gives them more confidence, improves their physical fitness and increases camaraderie within the department.
Butler's research, which is in preparation for peer review, yielded similar findings: Preliminary results from a survey of more than 300 police officers who train actively in BJJ show officers believe their training positively impacted their ability to perform under stress. Officers felt more confident during interactions with resisting suspects and felt knowing BJJ helped them succeed in controlling those individuals.
Similarly, Butler's doctoral dissertation, which was written in 2020, surveyed 182 Illinois police recruits before and after their police academy training. Officers reported improved confidence as a result of their control tactics training, which included techniques from BJJ.
Butler, Blair and McPhilamy said officers are far more likely to need hand-to-hand tactics to control a suspect rather than a gun. However, many officers receive only brief training in hand-to-hand tactics during their initial police academy training. Successful use of BJJ or other hand-to-hand tactics requires regular, ongoing training against live resistance from another trainee or instructor to build skills and to prepare officers to apply the techniques instinctively and effectively when needed with a suspect, they said.
Marietta officers receive compensation time for BJJ training, McPhilamy said. The department also hired a local gym to train officers so they learn from experts and have a range of open hours when they can attend training.
Law enforcement agencies also can reduce excessive use-of-force incidents by thinking about public safety more broadly, said Lauren Bonds, legal director for the National Police Accountability Project, which works to protect civilians and to hold law enforcement accountable if it breaks the law.
"There are situations where armed police officers are the appropriate response," Bonds said. Other situations may not require police. For example, she said, instead of sending police when a person experiences a mental-health crisis, send a mental-health crisis team. Instead of sending police to deal with a homeless person, send a person trained to work with the homeless.
Bonds also worries police officers may not have enough training initially to use BJJ correctly, which could result in injury to a suspect or leave the officer inadequately prepared to protect himself or herself.
Communities should do what they can to prevent any situation that results in the injury or death of civilians or police officers, Butler said. "It only takes one call," he noted, "and that potential subject's or officer's life can be taken or things can go really badly."