Communities deal with increasing EMS calls
Many communities across the nation are seeing an increase in emergency medical services (EMS) calls, requiring changes to ensure residents receive this critical service. Many are moving toward municipal-run services.
There are several reasons for the increasing demand, including an aging population. Fort Atkinson, Wis., Fire Chief Daryl Rausch noted a couple of things are factoring into this growing problem.
"Yes, we do have an aging population," Rausch said, adding he was at the tail end of the baby boomers himself — those born between 1946-1964 now ranging in age between 58 to 76. "So we expect a steadily increasing need until 2035."
By 2050, there could be a leveling off of calls.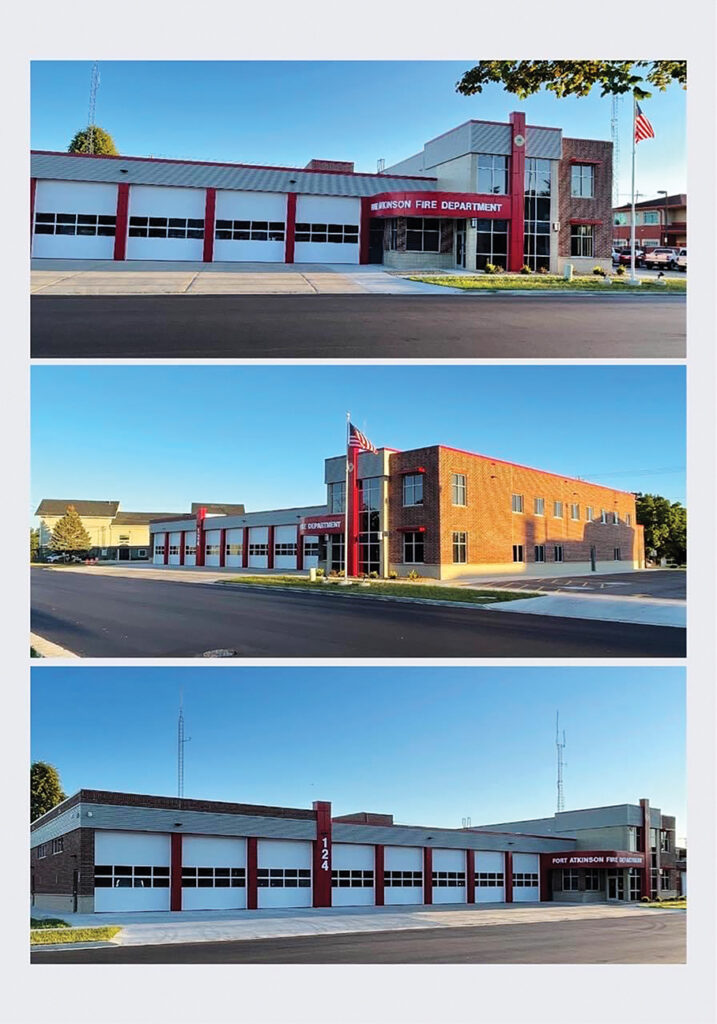 "Another element is our community has become more used to calling 911," he said.
He gave the example of when he was a boy. If he fell, his mom would wash him up and send him back out to play. "Now we're more in tune to having to take the kids somewhere to get checked out."
Rausch said they've also seen people's ability to get medical care "somewhat degraded because of the economy and companies severely restricting insurance. People tend to use 911 transports thinking they'll be seen quicker, and those without quality health care tend to delay getting health care until it becomes critical."
Also, in Fort Atkinson specifically, "we have a large number of managed care facilities, nursing homes, assisted living and group homes, and those types of things bring a heightened amount of calls."
Fort Atkinson is a volunteer fire department with four full-time firefighters — including the chief and three deputy chiefs — and 39 volunteers. Right now, the city has a third-party contractor for 911 EMS service.
In 2021, they had 537 calls for service, including both fire and EMS. City Manager Rebecca Housman LeMire said there's been a 108% increase over the number of calls in 2010. Rausch noted a large part of that increase has been in EMS calls.
"The EMS provider is overwhelmed," Rausch said. "They've provided one dedicated 911 ambulance and another that could be used for 911, and when those units are busy, they call the fire department to take the overflow."
Fort Atkinson has always had a third-tier private provider. At one time, the funeral home ran the ambulance. Rausch said the city has been through several providers over the last 40 years and at one time had a national provider.
"They left the city with very short notice," he said. "The current provider has been with the city for about 19 years."
However, LeMire said, "We have non-renewed our contract effective Jan. 1, 2023, in order to set up our own municipal service."
The plan is to hire six full-time firefighter-paramedics and six full-time firefighter-emergency medical technicians.
LeMire said, "We'll still be relying on our volunteers quite a bit, but we'll have full-time staff in the fire station at all times."
The total population coverage area for EMS is 18,500, and for fire, it's almost 18,000. Rausch said the city will match those up so it is covering the same area for both fire and EMS.
Implementing the move to full time
When asked how the city will pay for this move to fully staffing a fire and EMS service, LeMire responded, "The cost is why we're asking for a referendum, and it will be a true public safety referendum as we're looking to hire 12 full-time firefighter/EMS and two police officer positions."
She said the referendum occurs April 5. "We're asking for votes for an additional $769,000 more each year on the tax levy to support 14 new full-time positions."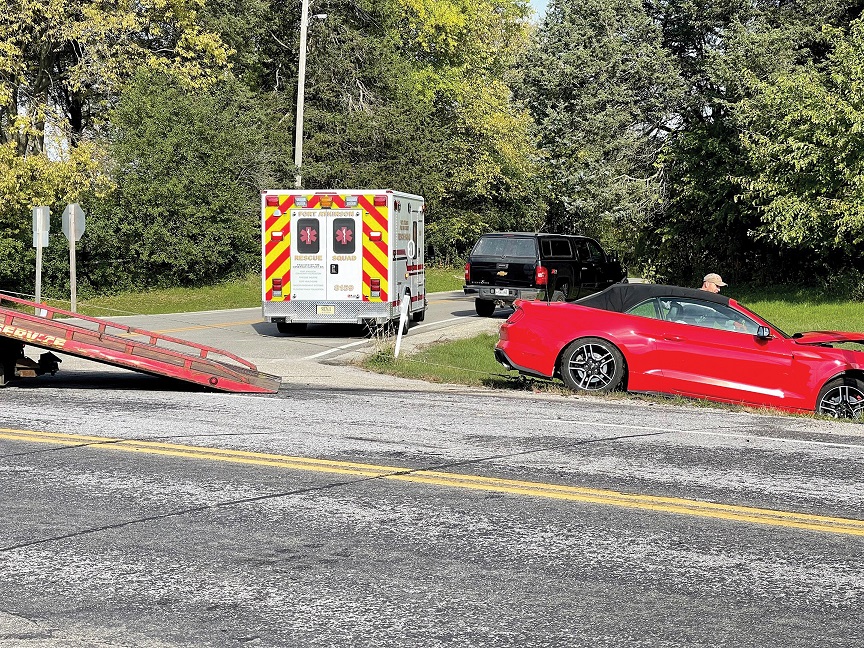 That's a net amount because there is revenue involved in providing 911 service, and the city has taken into account that revenue will lessen the burden. LeMire said the city also received funds from the American Rescue Plan Act and solicited grants from a local community foundation for start-up costs, which included the purchase of an ambulance and provided training for firefighters. There were $500,000 in start-up costs, and the city received $250,000 from ARPA and $250,000 from the grant. LeMire did not include that amount in the referendum — just operating costs moving forward.
The chief was asked if he was concerned about being able to hire firefighter-paramedics, a task many communities are struggling with.
"We're taking an entirely different approach," he responded. "Rather than hire outside, we're going to train our current volunteers up to the level they need. We expect nine of the 12 positions will come from volunteers, and we'll likely hire a few paramedics from outside."
Rausch said it's possible those hires may come from the current vendor, as a few have expressed interest.
"We're specifically looking for internal hires as these people are invested in the community and are much more likely to stay," he said.
Fort Atkinson is prepared for its new hires as it just completed a $5.5 million construction project late last year. Rausch said the new station was built with future EMS in mind; it has sleeping rooms, administrative offices and three additional bays for apparatus.
"The old building only had room for a few people," Rausch said. "This one was built so 15 people would be able to live here in mind."
Both the Rausch and LeMire are confident they'll be ready to go when the current contract ends.
"A lot of the work has been ongoing — policy development has already been happening," said Rausch. "Most of the equipment is already in place as we've had basic life support for four years; additional equipment that needs to be purchased can be done fairly quickly. The hiring plan is in place for early fall so we'll have people on board and ready to go."
LeMire added, "Our current volunteer firefighters are taking the advanced EMT classes so they can be certified and ready to go when we are."
Public support
When asked how supportive the public has been, LeMire responded the city council put the question on the ballot in mid-January so it only had about a month to get and evaluate the response. A website was specifically created for the referendum, and email addresses were posted so residents could ask questions. Recently, a mailer was sent out to inform the public.
The city has seen supportive and unsupportive posts on Facebook, and where it sees rumors and misinformation being peddled, it reaches out and tries to direct people to correct information.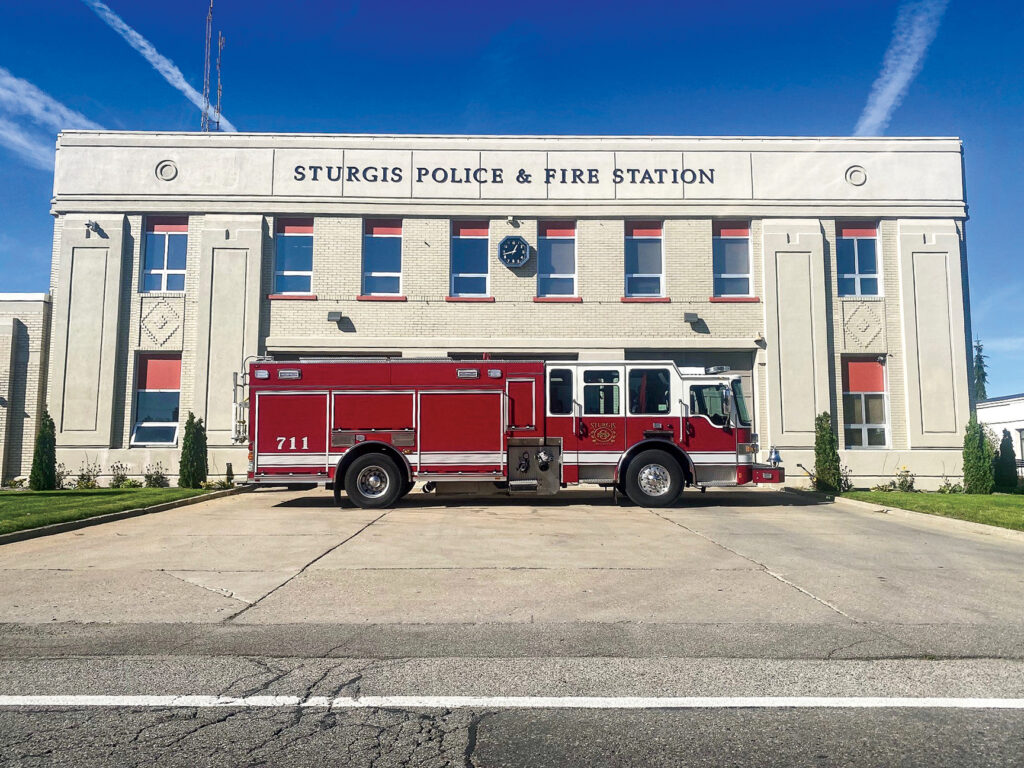 "We're trying to provide information for residents and voters so they understand what they'll be getting," LeMire said. "At the end of the day, it's about choice — it is the voter's choice, and if they don't support it, they can vote 'no' on April 5."
However, she said the city has seen very positive posts on social media, including from their volunteers and their families. LeMire, Rausch and the police chief will hold public listening sessions and visit service clubs and the chamber.
"We'll continue to get out information to all voters so they can make an informed decision," she said.
The city council has been "extremely supportive" of this public safety proposal and plan to take off their council members' hats and put on their private citizen hats to advocate on behalf of the referendum.
If the referendum fails, LeMire said the city may look at another referendum in November. The city has already non-renewed with its current provider so it may have to send out requests for proposals to solicit from different ambulance services or it may see drastic department cuts in other areas.
With the referendum, the city is focusing on the service it'll be able to provide and increased response time for fire calls. She said the private EMS service responds in 90 seconds, "but their capacity is lower than what ours will be. For fires, when we rely on volunteers to answer a call, it takes about seven minutes for them to get to the station to get a truck. Having full-time staff at the station reduces response time to a 90-second rollout."
She added, "The reason a referendum is our only option for funding is due to the structure of revenue for local government in Wisconsin. We have two options — state shared revenue and property taxes."
Wisconsin has one of the highest property taxes in the Midwest due to its inability to have other revenue streams, and the state has imposed levy limits.
"Fort Atkinson's general fund is $8 million annually, and the levy limit only allows $18,000 additional revenue to run the municipal operations for the entire year. We were able to make it work by renegotiating insurance contracts, but it's not a sustainable way moving forward — even with the general operating fund much less with the ability to provide much needed public safety services for our residents," LeMire said, pointing out the consumer price index has gone up 5.2%, the city's contracts are going up 5.2%, but it's only allowed .349% increase in the levy.
That's making it very difficult to be competitive and keep qualified employees. LeMire said, "We're strangled by levy limits and reduced state shared revenues — at the same time the state has a budget surplus. It'd be great if the state could share that with local government."
Sturgis, Mich.
In Sturgis, Mich., Director of Public Safety Ryan Banaszak said the community isn't really seeing a large increase in call volume, rather lack of staffing has been the major cause of its problems.
"COVID really added to that lack of available staffing and longer response times," Banaszak said.
Staff being out for COVID illness or quarantines were a part of that, but he's also seen a significant drop in EMS personnel as "some use it as an entry into the health care profession as a whole so they leave to become a nurse, and in the last three years, I've seen a decrease in the number of people entering the EMS field."
So last fall the city worked with their private EMS provider to create a safety net. "They were struggling with staffing and having ambulance availability and response time so we partnered with them and housed an ambulance here, so if they didn't have staff or an ambulance or if there'd be significant response time, we could help."
Banaszak said it was basically a "stopgap to address the issue of staffing and taking care of our community while we explored long-term options."
He said since the city of around 11,000 was not currently running its own service, it was a way of helping its community members have a way to get to the hospital in a timely fashion if needed.
But starting May 1, the city will run full transport service out of the fire department. It purchased two ambulances and the current contract with the private EMS service is up April 30. The city recently hired three paramedics so the department now has four paramedic-firefighters and 10 EMT-firefighters.
Banaszak said one thing the city looked at when looking at the cost is how EMS agencies are paid — generally through Medicaid, Medicare and private insurance carriers. The rates at which EMS services get paid have not gone up since the 1990s, according to Banaszak, but equipment and operation costs are higher.
"So running an EMS service is not a money maker for us, but it's about how to best serve our community and how do we provide a service the community can be proud of and deserves to have," he said. "While it is costing us more, we think it's money well spent to make sure the service is available."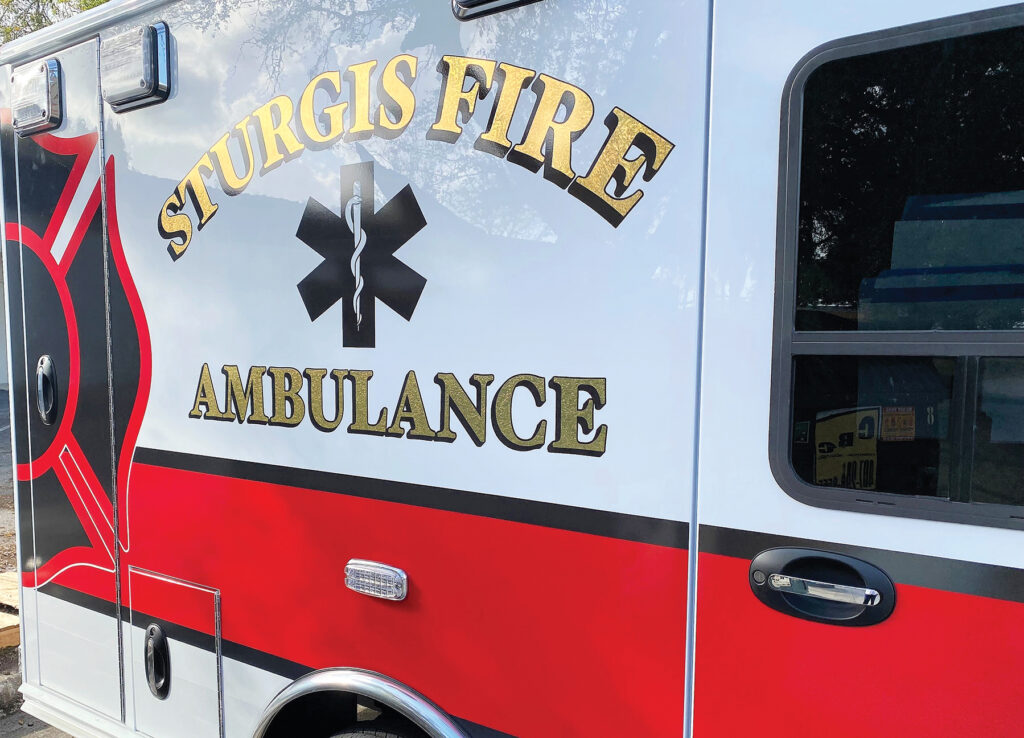 Banaszak said the city commissioner are "very supportive of where we are in terms of EMS coverage and how best to move forward to make sure there's adequate coverage as we decided to move to a fire-based EMS system here as being best for our community."
He said this is something we'll be seeing more of as other places are "going to similar models to best utilize their human capital — especially in the environment we're in now."
Evaluate and act
Fort Atkinson's Fire Chief Rausch advised, "Don't wait until the system is broken before you put a plan in place to fix it. If you wait until the volunteer system collapses, it's virtually impossible to rebuild."
Rausch has worked in four departments in his 42-year career and worked with hundreds of departments as an instructor on the state and federal government level, and he said once a volunteer system collapses and those volunteers walk away in frustration, it's hard to get them back.
He said Fort Atkinson's fortunate in that many of its volunteers are city employees so daytime coverage is pretty good, but the day he spoke to The Municipal, three ambulance calls occurred at the same time.
"Once you're over 500 calls, it's not sustainable," he said.
He shared that he always tells people if you want to know how it's going, ask the volunteer's family and employer — time away from the family and the job creates stress. Supportive employers want to support the fire department but can't continue to let employees be gone on calls so much, especially in this current labor shortage when they don't have the staff they used to have.
Rausch said it's a combination of a tighter workforce and the number of times volunteers are being asked to leave on calls.
He said it's hard for any community to handle three or four calls at one time so the city's plan is to have two staffed ambulances for the community backed up by volunteer staff and by mutual-aid agreements with communities looking at the same level of service.
"That will give us much more depth of service than what we currently have — it'll double our capacity having in-house EMS," he said.
LeMire said there will be a few nearby communities planning on adding full-time staff this fall, and when that happens, Fort Atkinson will look at adding mutual-aid agreements with them as well.
Rausch added, "It's important to point out and take into account the revenue capital that is currently going to the provider that will be going to the city as well as the contract cost that won't be spent."
LeMire said she was "confident we'll get the support we need to move forward."
Meanwhile, in Sturgis, Banaszak said each town and community is so different that each has to "take stock of what the community expects for service and what's feasible with the staff you have."
"Be creative and think outside the box. This decision was the last stop on the track for us — we looked at a variety of options. If you think 'community first,' you'll be successful. Know that it is a challenge and different for every community. Look at the impact on your local hospital," he said. "Each community will take an individualized approach — there's no one answer that can solve the issue for every town."