Madison concludes Carts in the Park pilot
According to travel and lifestyle website Livability, Madison, Wis., is the fifth best city in the nation. A pilot program that began in the city parks in July — Carts in the Park — shows one very good reason why.
The program provided daily food cart vending in 20 parks throughout Madison. But much more than food, this program gave families a choice to enjoy the summer, surely welcome fun and fellowship after last year's lockdowns. Funding arrived in the form of a $50,000 Street for Pandemic Response and Recovery grant, meant to provide short-term assistance to communities disproportionately impacted by COVID-19. Madison is one of only 10 cities across North America to be selected in this second round of grants from the National Association of City Transportation Officials and Bloomberg Philanthropies.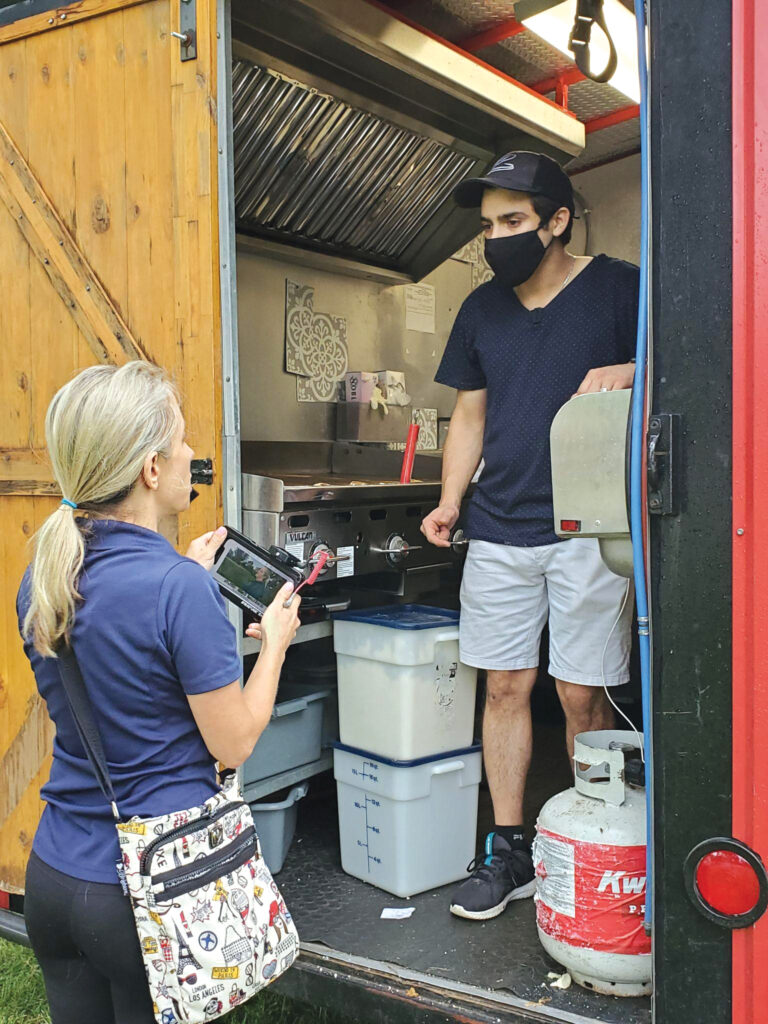 Xochilth Garcia, the outreach director of the Latino Chamber of Commerce, is still marveling with great thanks for the success of this program, which ended Sept. 9.
"It was such a wonderful program, and not only for us. Ten cities only received this grant. It was so profitable for our community. Angela Puerta reached out to us," she said, referring to the award-winning Colombian singer, songwriter and guitarist, who obtained a master's degree in urban and regional planning from the University of Wisconsin–Madison in 2015. While music is Puerta's passion, she is equally passionate about her career as an urban planner for the city of Madison, where she is a neighborhood advocate.
Garcia added, "NASCO had an opportunity to apply for Street for Pandemic, and we wanted to create more micro-businesses for our existing community. I think it exceeded all expectations, and I want to tell you why. Partnering with the city of Madison, our main goal was to advocate and educate to get the tools we all needed to survive the pandemic. We were able to hire six employees, mostly youths aged 14 to 17. They helped with setting up and then cleaning up afterward. It was so neat to work in an area that had never had such a community market in the past."
Garcia reflected for a moment, thinking about the pandemic and its wide-ranging effects everywhere. "So many think that 2021 is a better year now, but I'm not sure that's true. Even the businesses that survived the shutdown are still struggling with a shortage of labor/workforce, making it really challenging to meet payroll and pay suppliers and other bills. We are not sure how we'll close out this year, but we're determined to make it work. We have 25 vendors! We have invited nonprofit organizations to pass out their information, flyers or brochures or whatever they choose."
Much thought and planning went into the Carts in the Park program, as expected. Garcia explained, "Sunday was family day; we called it 'Community and Family Sunday.' We invited artists and artisans and musicians because for so long we were unable to celebrate or have any kind of gatherings." This lent itself to a festive party feel for everyone tending, all ages and generations.
Garcia added, "Thursdays were reserved for 'Fitness and Wellness.' We offered classes such as Zumba, yoga and karaoke. It was important because in addition to the COVID pandemic, there is a silent pandemic, and that is mental health. Suicides have been higher than normal. Debts, higher costs for materials and supplies as well as lack of income — such as deferred rents — have added extreme stress, especially to the microbusiness owners. We need a strong community to support each other — we actually need that anywhere and everywhere on the planet. It's not just about survival; it's also about hope."
Garcia shared what had been her biggest fear. "We were all worried about COVID. Safety was our priority, not only for our workers but for those who came to the carts. It meant a lot to us that no one got sick, that we finished with no illness for anyone. It was risky, and we knew it, but we accomplished our goals. The neighborhood welcomed this project and made everyone proud, putting money back in and finding new clients."
Garcia was very humbled, learning things she felt she should have known. "In my 40 years, if you are working indoors, you don't think about the people who are working outside in the fields — planting, weeding, watering and harvesting. You're sitting in the comfortable air conditioning or heated room, whatever you need, and you don't think — at least I didn't think — about how hard so many have been working. Whole families working together, knowing what it takes to survive and make a living. I need to be more grateful for what I've got and not complain because I have so much."
The hoped-for coverage came through, too. "We got local coverage. We have 560 members in our Latino Chamber of Commerce, and people were wondering why are the Latinos making so much noise? Because it is different, and not everyone is ready to see that. We have a very diverse membership, and we support you no matter who you are or where you're from. So everyone was intrigued, and we got a lot of attention. Not every newspaper, at least I don't think so, but maybe so. And to understand all this, you need to be 'in,' make it a nationwide project. We had such wonderful volunteers and helpers, parents and their children. Such a sense of security and community. So much hope and pride. And God was so wonderful. We hope that the short-term lessons the youth learned this summer will be long term and permanent, that they will make a commitment to their community. I mean, the vendors donated their leftover product, good fresh food, at the end of the day, right back to the community! And that was just so neat."
When asked about plans to repeat this wonderful program for the summer of 2022, Garcia said, "Actually, we've had a plan in mind for the last four years. We wanted a signature name — LCC Plaza Carts in the Park — and we wanted, still want, to create a facility where we can teach classes and have a space all year for microbusinesses. If God touches someone's heart to send the capital, this will be a blessing for our business and our community."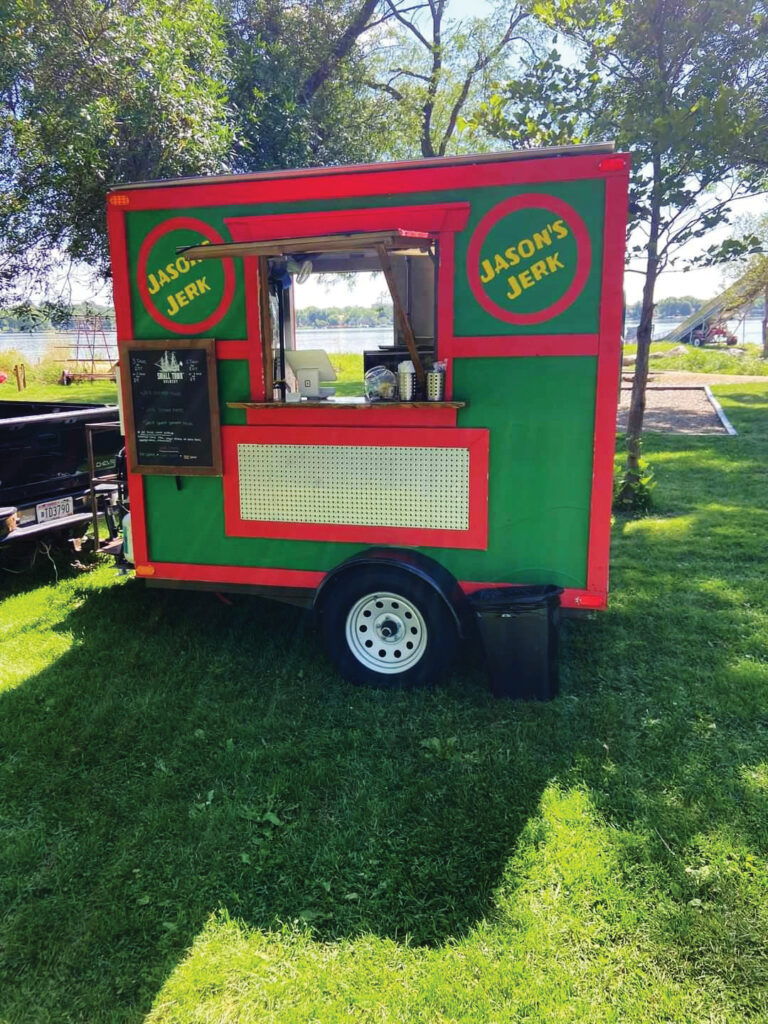 Meghan Blake-Horst also brought a wealth of experience, energy and enthusiasm to the Carts in the Park. She's been Madison's street vending coordinator since 2016, coming from a background of starting or co-founding businesses such as pop-up markets.
"Street vending," she said, "is a huge part of our Madison culture. Madison is the only city in the country that has staff dedicated to all things street vending; I oversee food carts, sidewalk cafes, merchant vending, game day vending, late-night vending and arts and craft vending."
Horst-Blake said the city of Madison has a very robust street vending program, with over 80 licensed food carts and trucks regularly operating, making the most of the warm weather but continuing on through the winter as well.
"When COVID hit, that changed everything for our vendors; it was important that as we moved from the crisis into economic recovery, we needed to look at where people were now spending time and provide new vending opportunities. Traffic and business are picking back up, with students back to school and businesses and government working from their offices again. It will be important in the long term to continue to support this business sector, being responsive in our policies. They provide such an amazing taste and insight into the cultures that make Madison what it is."
Blake-Horst echoed Gracia's thoughts. "The program was very successful. It provided opportunities for vendors to operate in new locations, providing added value to our parks and opportunities for our community to gather. It was an honor to work with the Latino Chamber of Commerce for their LCC Plaza Markets and support a number of other community-led programs. We learned a lot from this program. We were able to grow partnerships."
As far as the most successful part of the pilot, Blake-Horst said, "Providing new vending locations and support for community events, as well as the opportunity to build and rebuild relationships and partnerships. The city was able to waive fees for participation and direct financial support to vendors through the Guaranteed Sales Plan program. This was part of the city's economic recovery plan for businesses and the community impacted by COVID-19. And street vending fees have already been waived, and licenses extended through April 14, 2022.
"This program was overwhelmingly supported by the community. There was coverage by all local media outlets: newspapers, all three local channels of the TV ran live interviews and there was also radio and national publication support. This was a #TeamCity approach to the project, and it required multiple city agencies to implement. We were also able to design the program to continue adding community partners throughout the run. As neighbors and community groups learned about the plan, they reached out to us, and we were able to assist them based on their needs and requests. Each week, vendors would have increased sales, resulting, as Officer Ann Shea said, 'I sent an e-news about an hour ago and checked on the number of clicks — Food Carts is link No. 1, by a lot.'" This was a clear indication of public support for the project and their interest in more vending in city parks in the future. Over the winter, staff will review the program data and begin updating ordinances in response to feedback. The goal is to grow these opportunities for years to come. Madison has over 250 parks in its 77 square miles, making it essential to find ways to link these amazing resources to community requests.