Keep the Wreath Green encourages fire awareness during the holidays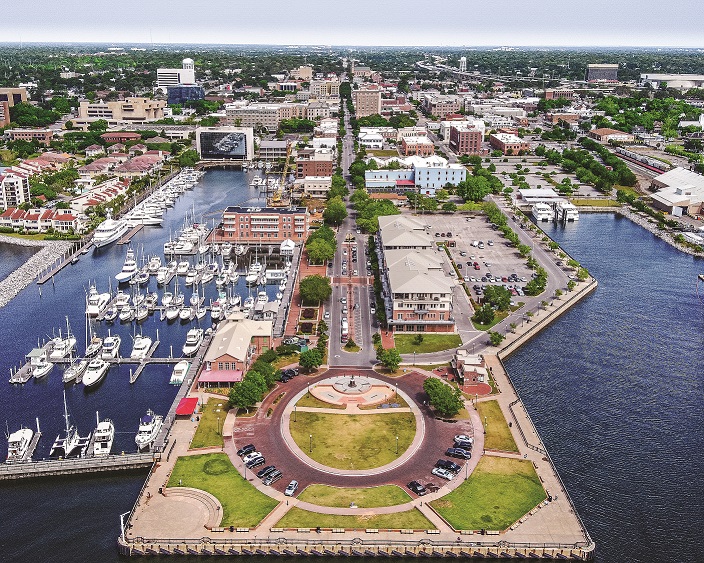 Fire has been both a tool that drove human prosperity to heights before unknown, and yet also harbored destructive capability. Consider the Great Library of Alexandria, which burned to the ground, its vast halls of ancient knowledge destroyed with it; the Great Fire of London in the 1660s, which took out almost everything in the city; or closer to home, the Great Fire of Chicago, which lost Mrs. O'Leary far more than her cow.
The disastrous urban fires of the past were an incentive for towns to create dedicated fire brigades. Over time, better ways of getting water to a blaze were invented, moving well beyond a line of men passing buckets of water. Eventually, the modern fire departments were established and are only a phone call away. Today, most urban fires are nowhere near as devastating to such a wide swath of property and life as they were in the past. Still, fire holds the ability to adversely impact the lives of families and communities.
According to the National Fire Protection Association, there are multiple fire hazards far more prevalent between Thanksgiving and New Year than at any other time. The fires resulting from these dangers are both costly and deadly. Since preventing fires is what many fire departments focus on, having a public awareness program about specific fire hazards during key danger portions of the year is essential.
One such program adopted by various fire departments during the holidays is the Keep the Wreath Green program. As early as 1994, various fire departments across the country have hung a wreath so it is visible to the public. The wreath contains a ring of either green or red lights.
"We start out with all green bulbs on the wreath, and if there is a fire that causes damage to a residence, then we'll change out that green bulb with a red one," explained Fire Marshal Annie Bloxson of the Pensacola Fire Department.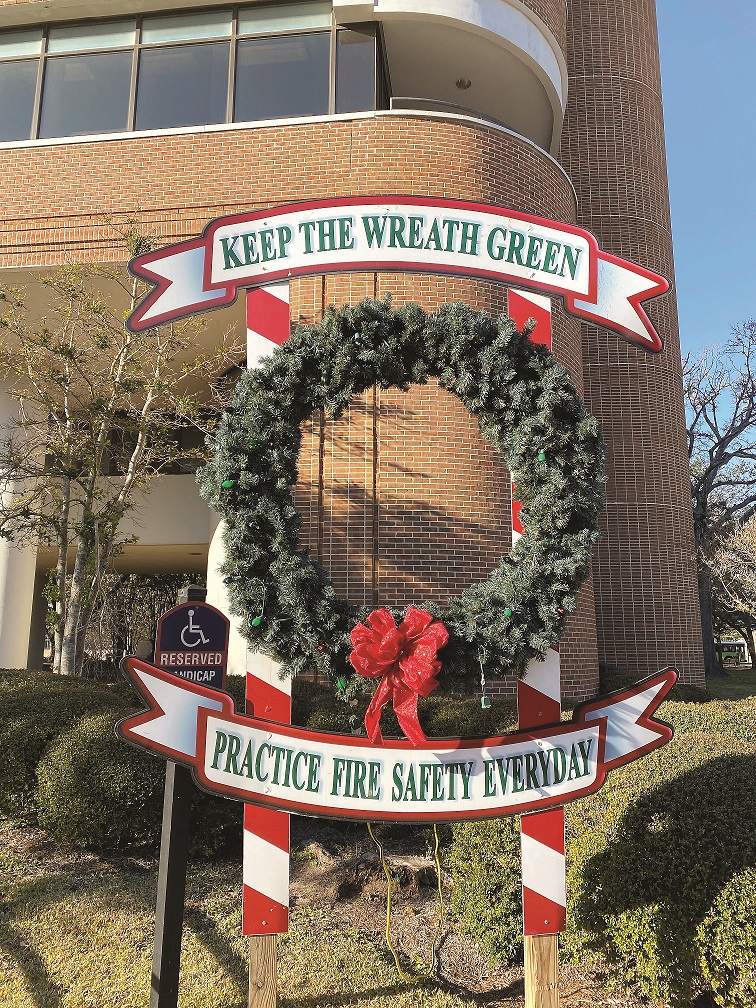 Bloxson stated Pensacola has had the Keep the Wreath Green program since before she joined the department 28 years ago.
"Here, it originated with the Escambia County Fire Rescue, and we just joined in with them."
The goal is to keep the wreath up from Thanksgiving to New Year's Day without needing to replace one colored bulb. Basically, the unity of color in the wreath is a visible reminder that everyone within a community is working together to be watchful for potential fire hazards during the holiday season.
Several fire stations across the country have seen such success with the program that they have continued the practice for decades. In Wisconsin, both Marshfield Fire and Rescue Department as well as Richfield Rural Fire Department ended their seasons in 2020 with only four changed bulbs. The city of Antigo Fire Department and Merrill Fire Department, both out of Wisconsin as well, ended with only one changed. In Texas, Collin Rogers, with the Boerne Fire Department, gave a statement that the department was able to keep its wreath green throughout the entire holiday system. These five stations mentioned here are just a few of many other stations participating. For the most part, the program seems to have been a great success since its creation.
Though it is difficult to think of potential disasters during a season of joy and celebration, the number of house fires rises dramatically during the holidays. The key component of holiday fires is based on the use of decorations and the uptick in home cooking. For example, candles, a staple of the holidays, are largely to blame for decoration fires. Christmas Day has three times the daily average candle fires than other days throughout the year.
"We have (had) some fires where people use candles in a house where there are pets, and the pet accidentally knocks the candle over," stated Bloxson.
Other hazards are frayed Christmas lights or a Christmas tree that hasn't been watered, which needs only a spark and a fraction of a second to explode into a life-threatening flame. Fires involving decorations occur in all rooms of the house. But, according to Bloxson, cooking fires are the majority of their calls.
"A lot of fires that we see around the holidays are cooking fires," she said. "We try to help people understand they have to stay and watch what they're cooking. That's harder during holidays because you get caught up doing something else. People are often entertaining guests, and they aren't paying attention, or sometimes they fall asleep. You can have things too close to your oven while you're cooking. Things just happen."
One thing the Pensacola department does that complements the Keep the Wreath Green program is its offer of a free home safety inspection. If any resident wants to find out if their particular setup for the holidays is potentially hazardous, firefighters will come and check to see if they can find any safety issues. They also offer free smoke alarms that have a 10-year lifetime to any home within city limits. These are services provided to any resident who wants to be prepared to get ahead of the statistics about the increasing chance of house fires.
After taking advantage of the house inspection and free fire alarms, residents can have greater assurance that their house will not put a red bulb into the fire department's wreath.