AMCS Platform – 2021 Keeping Pace and Staying Ahead of Market Trends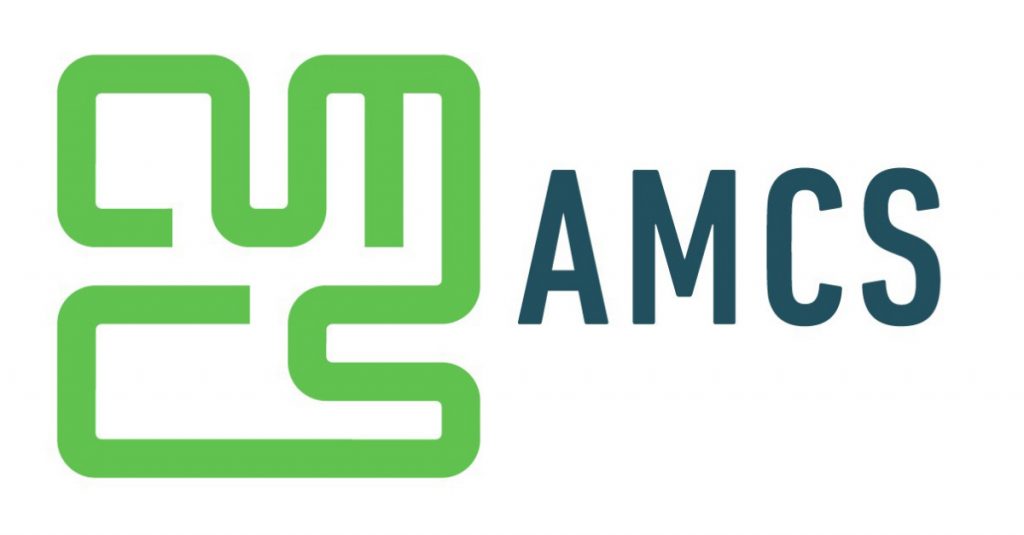 What a year 2021 has been. Much of the waste and recycling sector is emerging from Covid more resilient, determined to grow stronger through digital transformation and to seize the opportunities driven by major market forces like the Circular Economy and Sustainability.
The evolution of the AMCS Platform has accelerated in 2021, with three major releases during the year, bringing further innovation to the market.
So, it is appropriate to reflect on some of these changes in the Waste and Recycling industry and how AMCS is adding customer value through its evolving product lineup. Additions to the AMCS Platform portfolio, include a new Smart Dispatch solution within our Transportation Management System and this also incorporated a new Telematics service mid-year.  We have also released innovative functionality within our Commercial & Industrial, Advanced Recycling and Digital Engagement solutions.

Smarter Platform – Transformational Customer and User Experience
Improving the Customer and User Experience has become even more important in the past year; with a growing appreciation of its importance beyond ease of use but crucially adding value through increased user productivity and improved company bottom-line performance.
In 2021, our dedicated team of UX specialists have delivered significant new features in this area.
These range from:
A standardized UX across our Platform which is user friendly, intuitive and role-based (e.g., dispatcher, customer service representative, scale operator); designed to minimise clicks and empower users, by improving speed and access to the tools and data they need to be successful.
Request to Pay – including an embedded link in customer communications that facilitates frictionless payments, making it easier to collect payments and improving the overall customer experience.
Enhanced e-Commerce Portal delivering a seamless order to cash experience, including a new shopping cart, one-click payments and support for geo-targeted marketing (SEO) to boost sales and customer self-service
Next-generation mobile applications include a new Mobile Yard Management solution which digitises day to day yard management tasks driving automation, real-time communication and connection across the business-boosting productivity and improving overall business performance
A new User UX validation programme has been developed to collaborate with users, to field test the usability of new and enhanced functions, gaining real-world feedback from end-users before these features are released to the market.

Increasing the focus on Sustainability
COP 26 has shown a way forward to mitigate against the worst impacts of Climate Change.
Waste and recycling companies are pivotal to efficient resource management and most are currently de-carbonizing their fleet and operations.
Two new AMCS solutions that can drive real value in this area are:
AMCS Smart Dispatch
AMCS Telematics.
These innovative products are designed to automate and optimize the planning, execution and monitoring of all transport activities and deliver significant savings in distances traveled, as well as reductions in associated carbon emissions.
Transitioning to the Circular Economy
The transition to the Circular Economy has gained momentum in 2021 with the adoption of policies such as Extended Producer Responsibility, Deposit Refund Schemes etc. International strategies and new national Government regulations are driving a greater focus on optimising material recycling processes that ensure the quality of material output is improved and ready for use in the circular economy.
AMCS has invested significantly over the last 18 months to deliver advanced recycling functionality including:
Inventory Management and Valuation including the tracking of costs and support for adjustments and period-end closing
New generation, touchscreen Truck and Floor scale stations
Mobile Yard Management including grading, price adjustments, image capture and detailed load breakdown
Scrap metal-specific workflows (e.g., recording of peddler information, including regulatory rules)

Accelerating Adoption of Cloud services
The ongoing threat of cyber-attacks in the Waste and Recycling Industry has underlined the value of the inherent security and resilience provided by an Enterprise-grade SaaS solution. Subscription as a Service (SaaS) offers cybersecurity protection as well as many business benefits such as guaranteed uptime and service availability, flexibility, resilience, continuous deployment and scalability. 24/7 availability with secure remote access to systems has accelerated the migration of many of our customers from traditional On-Premises solutions to SaaS solutions.
AMCS has invested in tools such as, automated data conversion and pre-configured solutions, designed to make it easier for our clients to migrate to SaaS, whilst keeping pace with the latest product enhancements to drive business agility, leverage new innovations faster that will improve their business performance.

Increasing our Customer Engagement
It is critical in a time of increased global disruption, as the current COVID pandemic, that we continue to work closely with our customers, supporting new business opportunities.
At AMCS, we have launched two new initiatives designed to collaborate more effectively:
A new API Accelerator Programme provides users with access to a range of services including sandbox environments, pre-built templates, discussion forums and enhanced guidance documentation. This programme is designed to deliver faster time to value for client integrations and innovations by reducing associated learning time, business risks and costs.
A new User UX validation programme, as described in the Customer and User experience section above

Assured and Timely Regulatory Compliance
We are committed to ensuring that the AMCS Platform complies in a timely manner with any change in local and national regulations and in this regard, we made significant enhancements this year for our customers in the Netherlands and North America regions.

Setting a Course for 2022
AMCS roadmap for 2022 is focused on delivering more value for our customers through automation, digitisation, and superior usability.
There will be even more functionality in advanced recycling (particularly in scrap metal recycling), extensibility, analytics, transport optimization and the use of AI/Machine Learning for automated waste composition analysis,
Working more closely with our customers is essential, with new initiatives and activities, such as dedicated solution and industry workshops as well as webinars on specific industry topics, combined with thought-provoking discussion in the Inspire Series alongside our programme of product launches.
On behalf of the entire Product Team, I want to thank you for your continued engagement and support in 2021. We look forward to even more collaboration and success in 2022.
If you want to learn more, please click here.