Knoxville prioritizes recreation and equitable infrastructure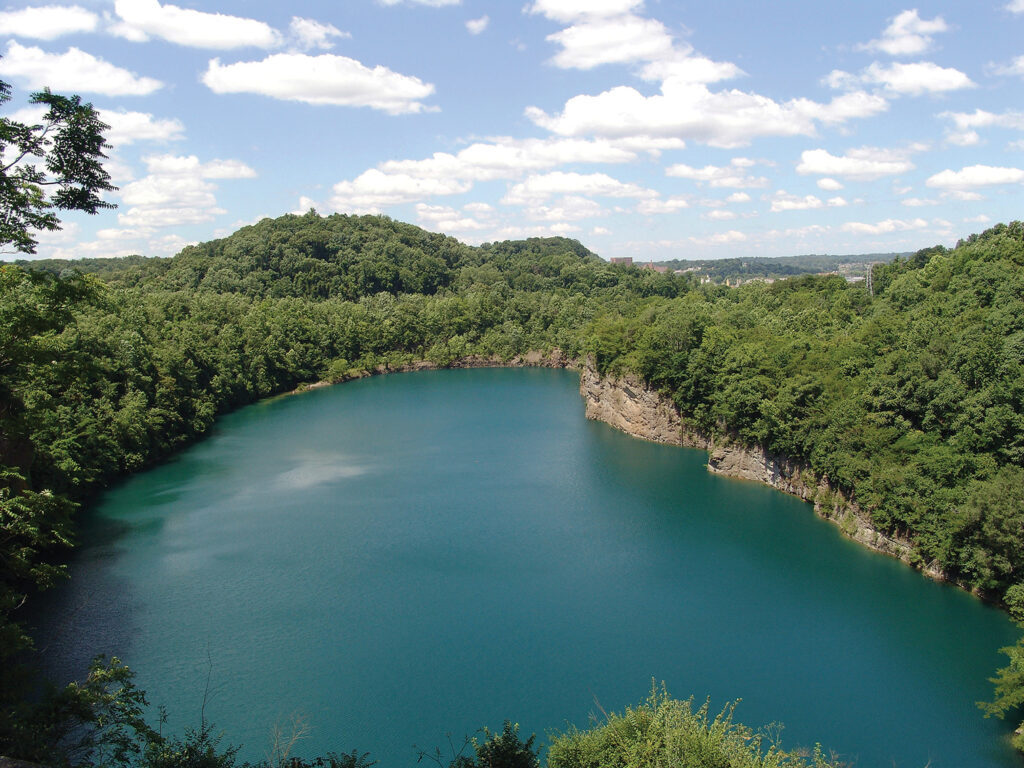 2020 and 2021 could be called "the years of the bicycle" for many reasons. What does that mean? Sheryl Ely, with Knoxville, Tenn., Parks and Recreations, is known for her philosophy of moving neighbors to nature. She said, "The city of Knoxville has many opportunities for bikers, over 54 miles of paved greenway and over 60 miles of soft surface trails. These are open to pedestrian and bike travel. Several of our linear greenways created transportation for traveling to work."
Ely said, "COF partnered with a nonprofit group, The Legacy Parks Foundation, to open an adaptive trail at Sharp's Ridge Veterans Memorial Park. LPF provided adaptive bikes and wheelchairs for public use on these trails. COF, in partnership with other partners, created mountain bike trails, a bike park with pump tracks, ramps, playground and a greenway at Baker Creek Preserve, part of the Urban Wilderness."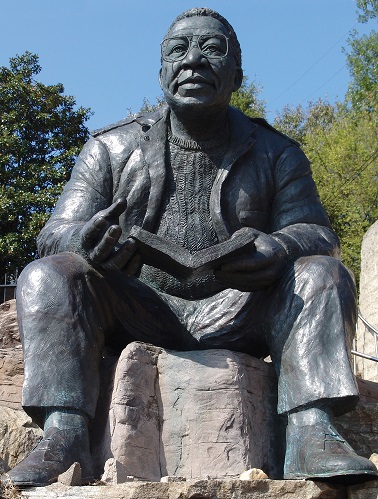 Urban Wilderness has more than 50 miles of trails and greenways, lakes and quarries, five city parks and a 500-acre wildlife area. Sharp's Ridge Veterans Memorial Park has one of the best views in the city to see the Smoky Mountains. There is a scenic overlook platform with signage identifying each mountain peak. Sharp's Ridge is home to many songbirds, and birdwatchers often frequent the park to view them. The Knoxville Chapter of the Tennessee Ornithological Society holds many group hikes at Sharp's Ridge for the pleasure of bird-watching.
Ely continued, "We are currently working on a greenway addition at a new destination — Gateway Park — which will have additional amenities and a connection to downtown. The pandemic increased efforts to utilize parks and greenways. We saw an increase in workout groups, some of which became businesses when jobs were lost. Teenagers who were social distancing had a dance party. They parked their cars in a circle, sitting on the hoods or tops while playing music for one person at a time to dance in the middle. Others brought volleyball nets for quick games. Knoxville experienced an increase in skating, tennis and pickleball as well. The only downside was increased littering and lack of staff to assist with events and programs."
What kind of events and programs? Ely answered, "Events such as the Tour D-Lights with light-decorated bikes, traveling a predetermined route through the downtown and surrounding neighborhoods. We hosted the USA Pro Cycling Championships for cyclists across the nation! And we now have a program called Smart Trips, focusing on alternative transportation, and Bike Walk Knoxville does a biking event where you can walk or bike with election candidates and city leaders."
Improvements continue steadily. In February, the city invested $1.6 million to build sidewalks along Old Broadway, providing pedestrians and cyclists a safe detour around dense traffic. Another project will improve Kingston Pike, benefiting all who walk or bicycle that stretch. New sidewalks installations are planned for Coker Avenue. Atlantic Avenue will see 3,000 linear feet of new sidewalks in a mostly state-funded project. In July, construction began on the $1.6 million Northwest Greenway Connector. When it is completed in spring 2022, the NGC will link 8.9 miles of connected pedestrian options to another network of sidewalks to walk or bike to the park.
The list continues. Design work will soon begin on a new 2-mile greenway in East Knoxville. When completed, this will connect Harriet Tubman Park with the Knoxville Botanical Garden and Arboretum. KGBA is 47 acres of walking trails, display gardens, unique and historical horticulture, distinctive stone walls and timeless buildings.
"This greenway will be a game-changer," Mayor Indya Kincannon said. "It will connect destinations and give East Knoxville residents a new and healthy way to safely navigate the city. Multimodal amenities, such as this, make Knoxville more equitable and more sustainable."
Eighty-five city parks, some with names you might recognize no matter where you live: Alex Haley Heritage Square, Babe Ruth Park, James Agee Park and William Powell Park. There are parks for golfing, such as Knoxville Municipal Golf Course, Whittle Springs Golf Course and Williams Creek Golf Course. For baseball enthusiasts, there are Maynard Glenn Ballfields and Holston-Chilhowee Ballfields. There are parks for fitness and others with swimming pools, some indoor and some outdoor. Music lovers will enjoy the Everly Brothers Park and The Cradle of Country Music.
Ijams Nature Center and Ross Marble Quarry are particularly family-friendly, with more than 300 acres of woodlands southward of the Tennessee River. It contains habitats and exhibits, the Museum of Appalachia, which has a general store and a restaurant serving country kitchen lunches each day, and miles of natural trails. There is also the Navitat Canopy Adventure, a climbing crag, and access to a quarry lake as well as the river for paddling and fishing activities. Another way to experience nature is the River Bluff Wildlife Area, which is more primitive, with Civil War history and unmarked trails. Access is available by trail only from Scottish Pike, and you can see some wonderful views of downtown Knoxville from the bluffs above the Tennessee River.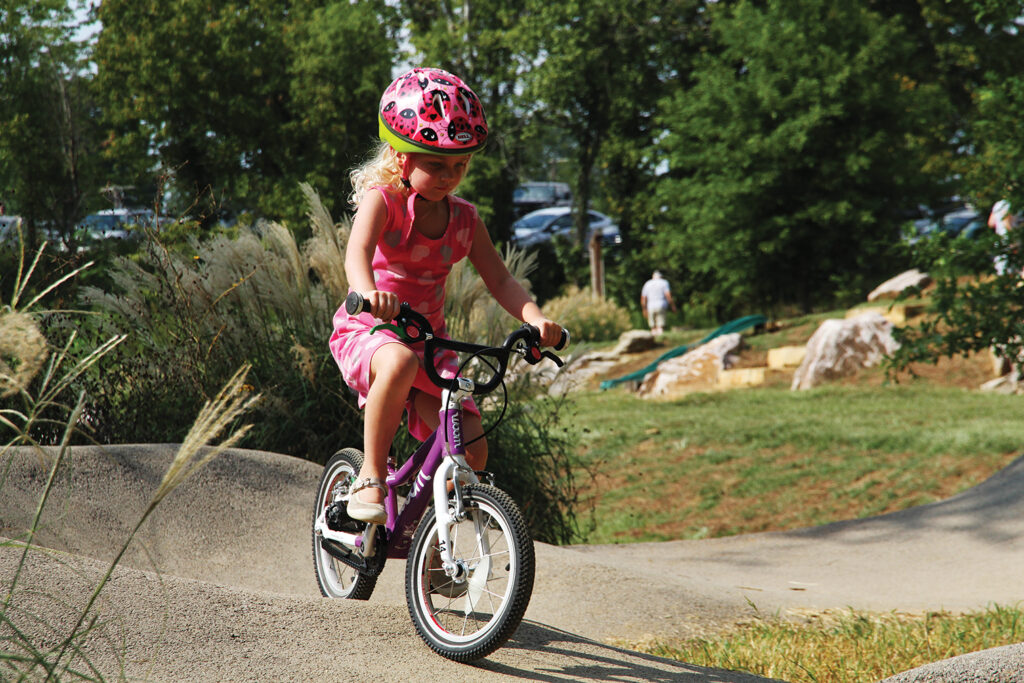 Knoxville Parks and Recreation Department offers 13 shelters that may be reserved for an upcoming event —whether a birthday party, a family reunion, baby or bridal shower, wedding or even a business lunch.
Knoxville and Knox County have also made a commitment with PetSafe to make the city the "Most Pet-Friendly Community" in the nation. PetSafe has donated funding to go toward the construction of several dog parks. And efforts are being made to work with downtown restaurants to allow dogs in their outdoor dining areas. PetSafe Concord Dog Park is laid out on almost 4 acres and features water fountains and a dog shower. And Dogwood Park features a puppy playground with two hill structures and a puppy jump.
Specifically dedicated to children with special needs is the Ashley Nicole Dream Playground, Knoxville's first totally accessible playground. The park opened in 2005 and is located in Caswell Park. It accommodates wheelchairs, walkers and runners, cyclists, skateboards and rollerblades. There's also a shelter that can be reserved for fun occasions.
Once the site of the 1982 World's Fair, World's Fair Park now features miles of lawn and acres of flowers, as well as cascading waterfalls, streams and all the natural beauty you could want. Festivals, performances, conferences and meetings are welcomed here, and there is also plenty of space for quiet rest and moments of peaceful thinking. The park is also the home of the Knoxville Convention Center and the World's Fair Exhibition Hall. Throughout Knoxville, bicyclists will find picturesque trails to take, while park enthusiasts have a variety of recreational options available to them. The possibilities for enjoyment, exercise and just plain fun are endless.