Amphitheaters across the country strengthen tourism, unite communities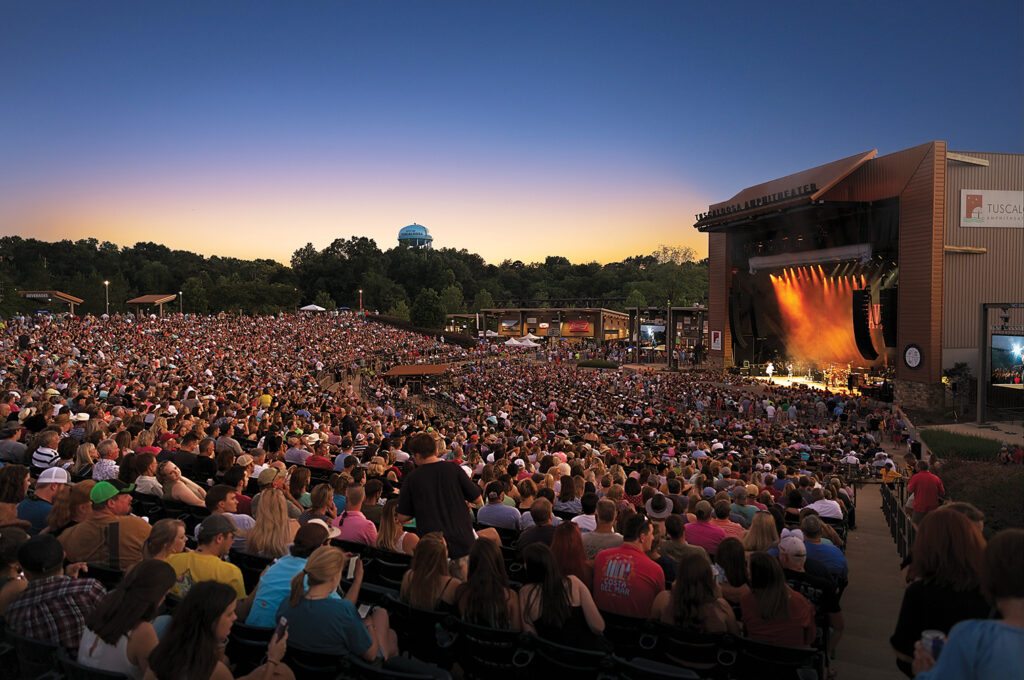 After months of shutdowns, quarantines and separation, communities across the country were searching for opportunities to bring people together — and amphitheaters were just the way to do it. From north to south, east to west, Americans came together for more than just outdoor entertainment and Independence Day celebrations at amphitheaters this summer. They came seeking relief from the isolation and a new sense of belonging in their communities — and they found it in a big way.
Wilmington, N.C.
Hailing from the nation's East Coast, Wilmington opened its amphitheater this year, and the new venue is already claiming a top spot among amphitheaters in the state. Five years in the making, this award-winning amphitheater offers stunning views of the river and has enjoyed sell-out crowds all summer.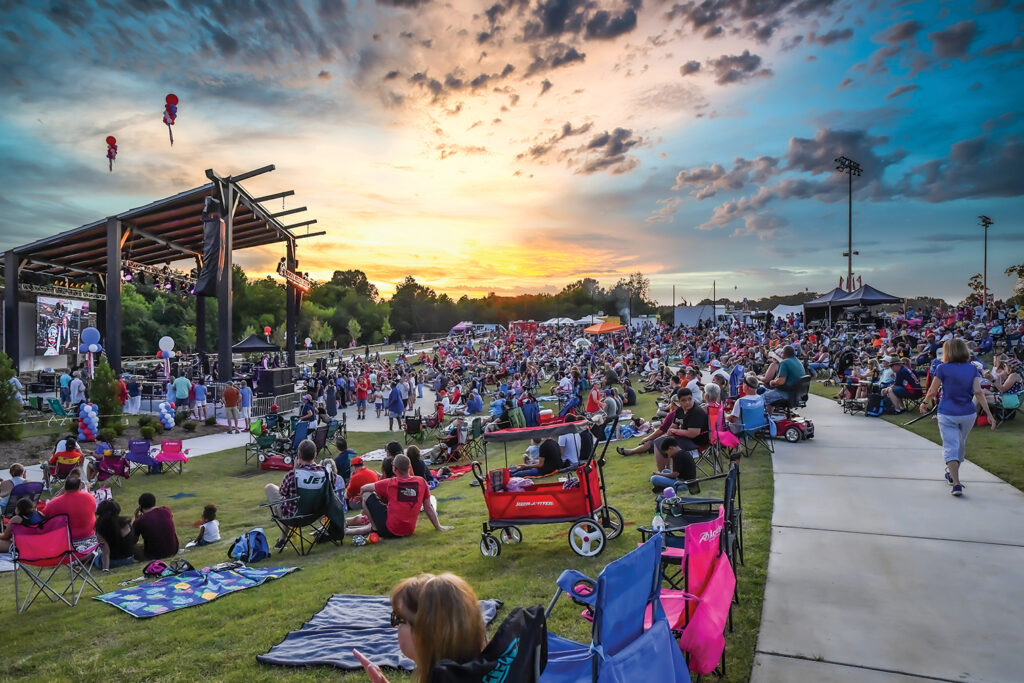 "The park bond went on the ballot in 2016," said Kevin Spears, Wilmington city councilman, "and the city is already reaping the benefits. Wilmington is always in the running for one of the best riverfront cities in the United States, and the new amphitheater adds to Wilmington's beauty and intensity."
Partnering with talent and entertainment company Live Nation, the Wilmington amphitheater is drawing large crowds and increasing tourism in this coastal town. "Any time you bring something new like that to town, people catch on quickly," Spears said.
Harrisburg, N.C.
Jim Spina, director of parks and recreation in Harrisburg, had only been on the job for two weeks when the city opened its new amphitheater, complete with a large stage, an area set aside for mixing boards and an orchestra pit.
"Harrisburg is part of fast-moving and ever-growing community," said Spina. "With that growth came a need for increased and expanded services."
It's something the city's new amphitheater has provided in abundance. In just five short months, Harrisburg has brought in a symphony, tribute band and even the Grand Funk Railroad. The Independence Day celebration alone reached over 13,000 people.
And while the concerts have all been free, thanks to investments from taxpayers, state grants and local contributions, the return has been worth it. Food trucks, breweries and local restaurants have all profited from the increased tourism.
"Our focus is to bring people to Harrisburg," said Spina. "We want to appeal to people who might be looking for a new place to call home."
Tuscaloosa, Ala.
The amphitheater in Tuscaloosa is another example of a municipality investing in an entertainment venue in order to attract tourism and create opportunities for the local economy. Built in 2011, the amphitheater cost $18 million and has resulted in over $100 million in private investment around it.
"To see the amphitheater become an economic magnet, creating so much private sector investment around it, is very exciting," said Tuscaloosa Mayor Walt Maddox.
Turning the amphitheater bowl into an ice-skating rink during Holidays on the River and creating sponsorship opportunities with Coca-Cola and Mercedes Benz, with VIP experiences, are just a few of the ways Tuscaloosa is making the most of its amphitheater throughout the year.
"Our goal when we built the amphitheater was that it would never be a liability to the city's general fund," said Maddox. As the last decade shows, city officials have more than accomplished that mission.
The tiered, outdoor amphitheater in Murrieta, Calif., offers 750 built-in seats and can accommodate a total of 5,000 people in the surrounding lawn area. (Photo provided by Murrieta, Calif.)

The amphitheater in Clio, Mich., relies heavily on volunteer help. Its mayor helped paint the stage, while youth performers have picked up trash after their performances. (Photo provided by Clio Amphitheater Board)
Clio, Mich.
Built on a somewhat smaller scale but with no less community enthusiasm is the amphitheater in Clio. Completed in 1985, this amphitheater claims its place as the oldest amphitheater in our spotlight. In its early days, it drew plenty of big-name performers, particularly from the country-western genre, pulling in acts such as Reba McIntire, Randy Travis, Clay Aiken and more.
In recent years, the amphitheater has shifted its focus to tribute acts and saves money with its Tuesday concert series, which keeps costs to a minimum. Thanks to a grant from The Greater Genesee County Art Consortium, all concerts this year have actually been free, as has much of the work to maintain the amphitheater.
"We rely heavily on volunteers," said Gary Langdon, Clio Amphitheater Board of Directors chairman.
And when they do need to pay for electrical or plumbing upgrades, the community is quick to respond. "This past year," said Langdon, "the mayor and six of our seven commissioners were the ones painting the stage."
With such community investment, this amphitheater will likely remain a vital part of Clio for many years to come.
Murrieta, Calif.
Much like its counterparts across the country, the amphitheater in Murrieta offers a way for the community to come together. Located in the downtown square, this brand-new amphitheater was built as part of phase II in the Town Square Park master plan and is already drawing large crowds.
"The whole design included a park in the center where the community could gather for a variety of events," said Lea Kolek, parks and community services manager. "So far, the response has been amazing."
Funded through redevelopment bonds, the new amphitheater was designed for versatility. "The stage is much larger than a typical stage," said Kolek.
The city also built three additional buildings to the park, including restrooms, a storage facility and a dressing room for performers. And with gradient lighting and a robust Wi-Fi, this venue is an event organizer's dream. "Come to Murrieta," said Kolek. "We'd love to host your event."