Bringing the buzz back to nature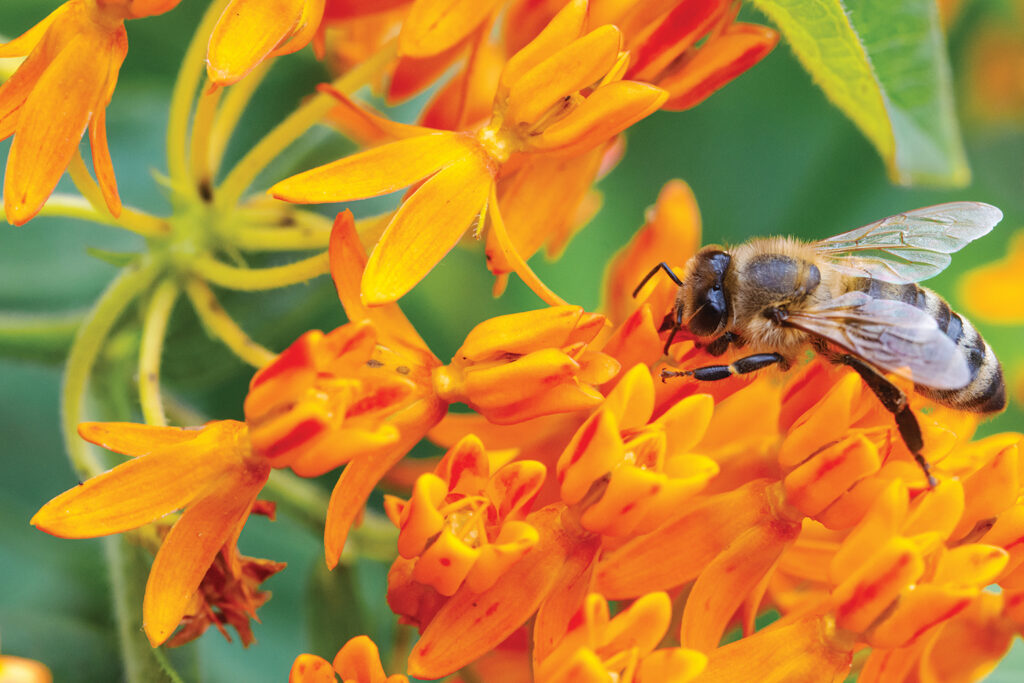 Where have all the _____ gone? Have you ever heard someone say this before? Absolutely you have because change is inevitable, and some things are not where they once were. The world outside your window is different than it was before. More development has occurred. Bees are not buzzing around the clover in your yard. The buzz is missing from the human interaction with natural resources in your community — sometimes quite literally. Change is coming for me, it's coming for you and it's happening every day. We can't stop it, but we can embrace it. We can anticipate it, and we can engage it.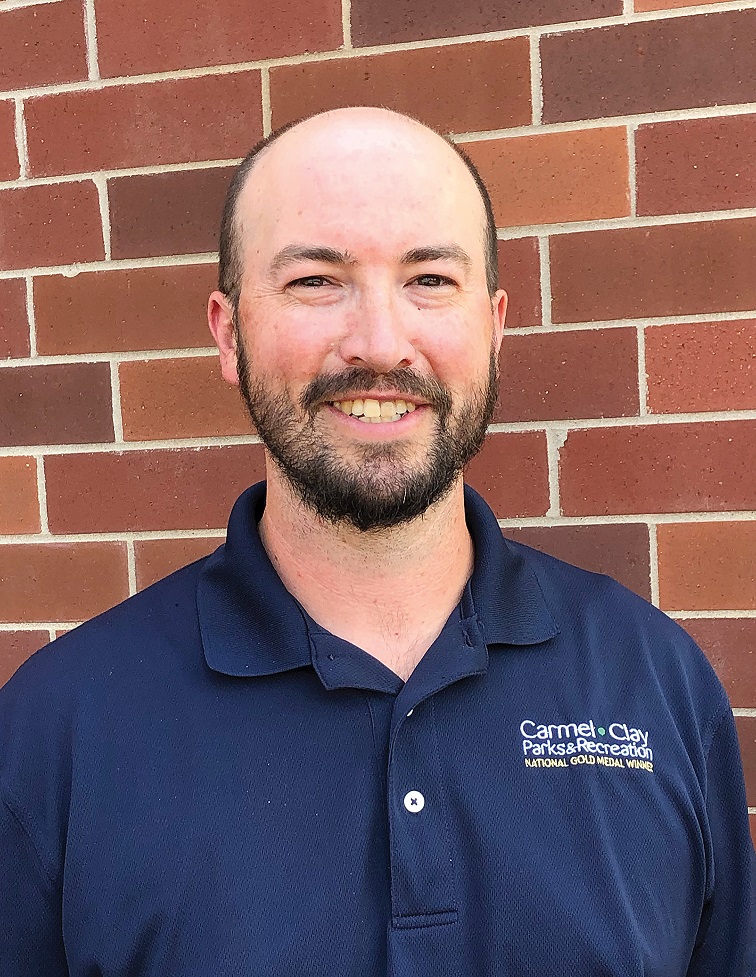 At Carmel Clay Parks & Recreation (CCPR), we are striving to understand the changes that are happening to our natural landscapes within our community and beyond. In fact, we've implemented deliberate changes to our organizational structure so we can develop plans and effect strategies for adapting to the inevitable change. Many of our solutions revolve around engaging the community and local businesses to support our efforts in maintaining the value of our natural resources. We are creating opportunities to measure water quality, evaluate habitat and put priority species on a map. Let's take a deeper look at some of the conversation and evolution we have at CCPR everyday in hopes that it sparks a conversation or two with you along your ever-changing path.
We take a three-pronged approach to create positive stewardship strategies and gain support for long-term sustainability in our natural areas. Utilizing volunteers, expert contractors and qualified staff, we share the workload and navigate strategies for success. Like many public agencies, we operate with finite resources that need to be maximized and leveraged to gain the biggest impact with every hour spent. How do you we do that?
1. Support from our Parks Foundation allows us to engage expert contractors who help us identify priority habitat locations based on comprehensive plant survey data.
2. Our staff in turn implements management strategies to these locations and furthers the mission to foster biodiversity.
3. Every year we deliver stewardship opportunities to get our community physically and intellectually engaged in the natural areas of our parks. I learned a long time ago at Indiana University that experiential education creates lasting moments, which can be retained for years and help establish influential perspectives. We want our community members to have these tangible experiences through our volunteer programs that show them firsthand value of what a sustainable ecosystem can offer.
Do you manage acres of public land for preservation and public access? If so, then you certainly understand the benefits of a successful stewardship recipe involving equal parts a) time; b) resources; and c) best management practices. The ingredients come together to provide the best experience and benefits for the visitors in your community. If you are not a land manager but you spend your leisure time exploring the benefits of being outdoors in natural landscapes, then this information may provide you with insight into what makes the natural resources around you valuable and how you can get involved.
To create a healthy ecosystem, it's important to spend time understanding what your native species need to thrive. Typically surveying what your biodiversity looks like can be a good measuring stick to determine if your land has balance. When native species can thrive in a natural area, it often provides sustainable balance. If a space is sustainable by design, there is less maintenance overhead required to keep the function of that space performing at peak value over the long term.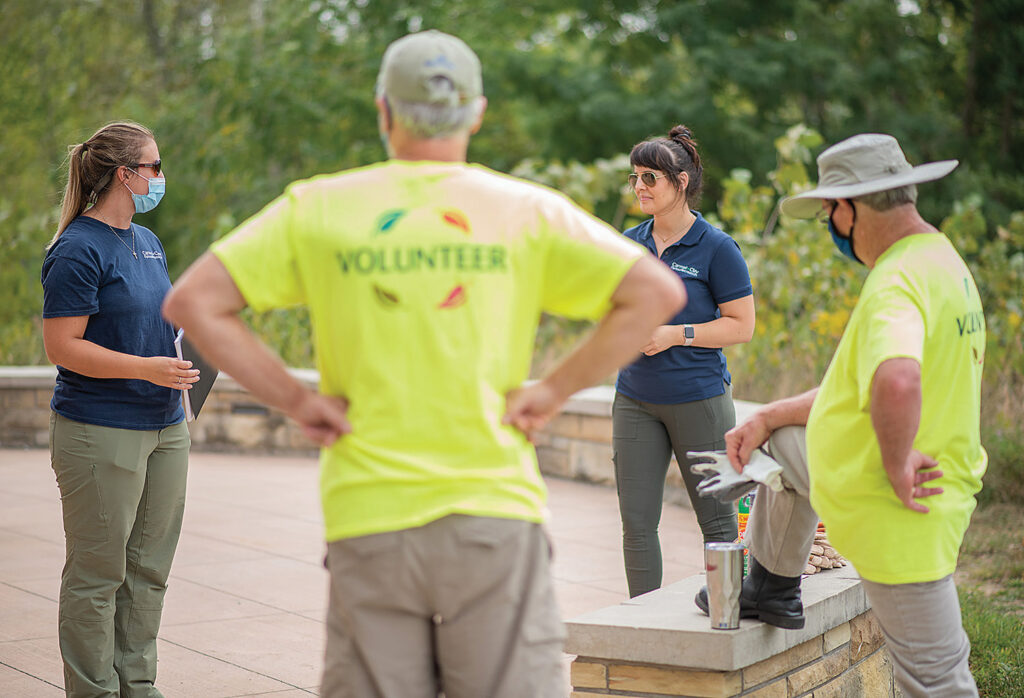 There are many ways to supplement balance and add biodiversity as an initial investment when you're ready to prioritize a project area. Whether it's clearing out monocultures of invasive species, allowing native seed to reestablish or taking a closer look at your soil conditions — to name a few. Community engagement is a priority for all park departments across the country. It's what we do. But how we do it can make the impact that ultimately influences necessary change and contributes to growing participation.
In the last year and a half, we have seen parkland across the globe become a refuge for citizens of the world to escape their normal patterns of social gathering. The CCPR programs that engage our community, including Adopt-A-Park groups, Citizen Scientist training and volunteer stewardship participation have shown growth over 150%. People are experiencing parks with a fresh new perspective. The value of these spaces is gaining traction. Our visitors, our wildlife and our plant communities are getting the buzz back.
BIO: Michael Allen is the parks and natural resources director with Carmel Clay Parks & Recreation. He grew up as a passive outdoor enthusiast and pursued a degree from Indiana University in Outdoor Recreation and Resource Management, focusing on outdoor leadership. He started his career as a facilitator in adventure recreation throughout the mountain west before gaining valuable experience with nonprofits managing stewardship projects in the Rocky Mountains. Allen started public service as a state ranger for Colorado Parks & Wildlife and transitioned to Santa Barbara County Parks as the operations manager to gain valuable management experience, which opened the opportunity to move back to Indiana. He has served with Carmel Clay Parks & Recreation for the last six years as the parks and natural resources director.