Kaiser Premier brings innovative global recycler technology to North America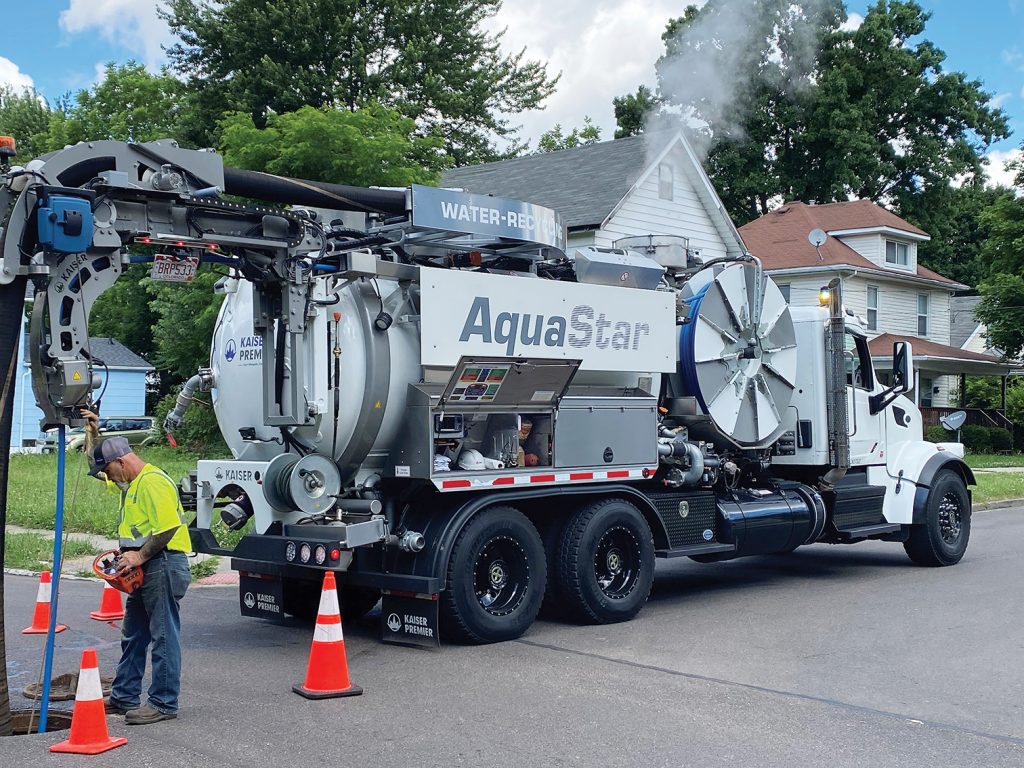 Kaiser Premier brings proven global technology — backed by 36 years of experience — to the North American market with its AquaStar and EcoCycler recyclers. This rollout of state-of-the-art recyclers has been made possible with the acquisition of the Premier Oilfield hydrovac factory in Fort Morgan, Colo., in 2017.
          "Kaiser Premier is not a new company. We brought in proven recycling technology from our European owner, Kaiser AG, who has more experience building recyclers than any North American manufacturer." Executive Vice President of Sales and Marketing for Kaiser Premier Mike Kohn said. "In 1985, Kaiser AG started producing recyclers. We are the largest company globally building recyclers. The AquaStar was introduced in 1996 in Europe and was in its fourth generation of technology advancement before it was brought to North America in 2017."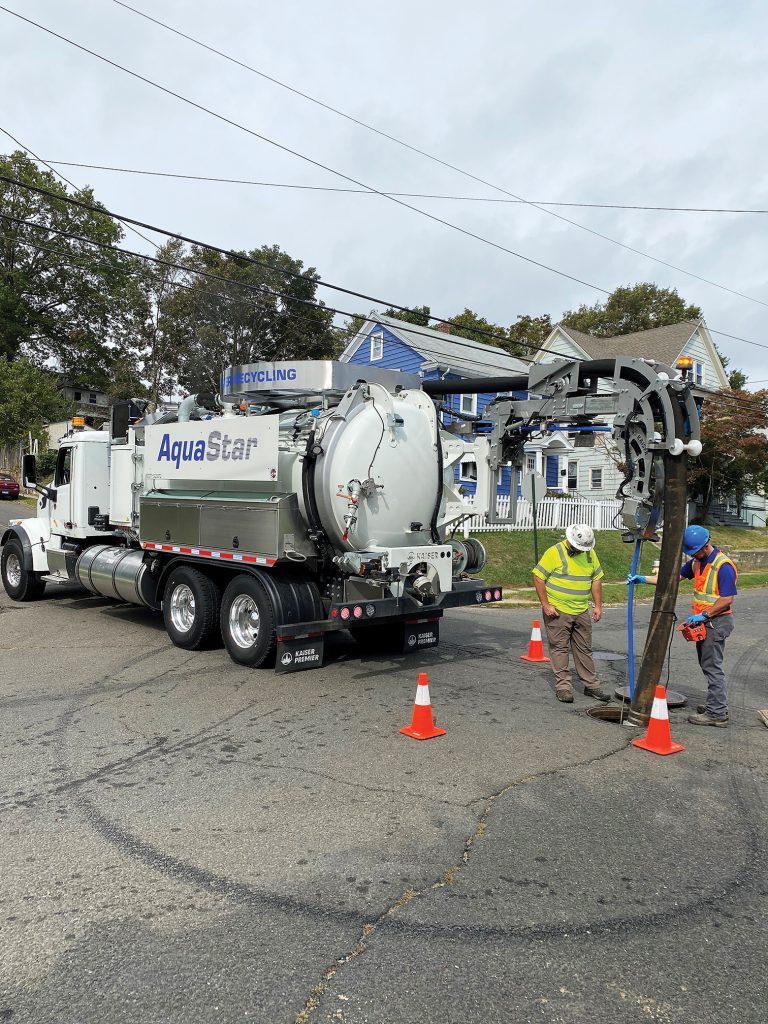 With impressive production increases and water savings, Kaiser Premier's recyclers stand apart from competitors — all in a user-friendly package. Its AquaStar offers a perfect combination of performance and versatility, with a jetting pump that can be set up to deliver water at a rate from 85 gpm up to 132 gpm and water pressure up to 2,900 psi. The EcoCycler comes standard with the 85 gpm pump, also set at 2,900 psi. The Kaiser Liquid ring vacuum pump offers high suction performance up to 25 inches Hg, and is purpose built for lifting fluids and debris from sewers.
Kohn noted the AquaStar offers two to three times more production than other cleaning means.
"The customer always has useable water to clean rather than having to leave and get more. They can stay on-site to work until the job is done or the truck is full of debris," Kohn said. "You're not having to continually load water or offload dirty water with a minimal amount of debris."
This saves workers time and fuel. It is ideal for worksites where greater travel times might be required to fill with water or offload a conventional combination machine. Compared to other truck units, the AquaStar offers the customer 30-35% in annualized fuel savings due in part to reduced trips to offload or get water, the system being hydraulically driven and the recycler automatically optimizing the engine and performance to the needs of the job.
Beyond fuel savings, the AquaStar brings water savings — a major benefit for water-conscious municipalities or those in drought-prone areas. Kaiser Premier's high-performance recyclers will save millions of gallons of fresh water annually. For example, in a recent five-week large diameter pipe cleaning application to prepare a pipe for relining, a customer used 921,000 gallons of water in the cleaning operation. Of that total water used, 880,000 gallons were processed dirty water. The customer used only 4.4% of the fresh water supply for the job, or 41,000 gallons.
Both systems utilize the proven and patented ROTOMax single filter system. It is a simple, self-cleaning single-stage filtration system inside the debris body that can handle very dirty water and eliminates the need for multiple filter steps other suppliers must use, therefore greatly reducing cleaning time at the end of the day. "It is fast and efficient technology," Kohn said.
"Another big benefit is noise reduction," Kohn added. "Our recyclers use a Kaiser liquid ring vacuum pump, so it's an extremely quiet machine. It saves you from all the angry calls from neighbors about the noise."
          While both systems use the same core Kaiser technology proven for decades, the EcoCycler is the more economical option offered by Kaiser Premier. The EcoCycler is more manual in its operations than the AquaStar. Both machines are designed to be one-man operable machines, but while the AquaStar has automated valves, the Ecocycler has hand-operated valves. Like the AquaStar, the EcoCycler is designed to perform in the toughest conditions.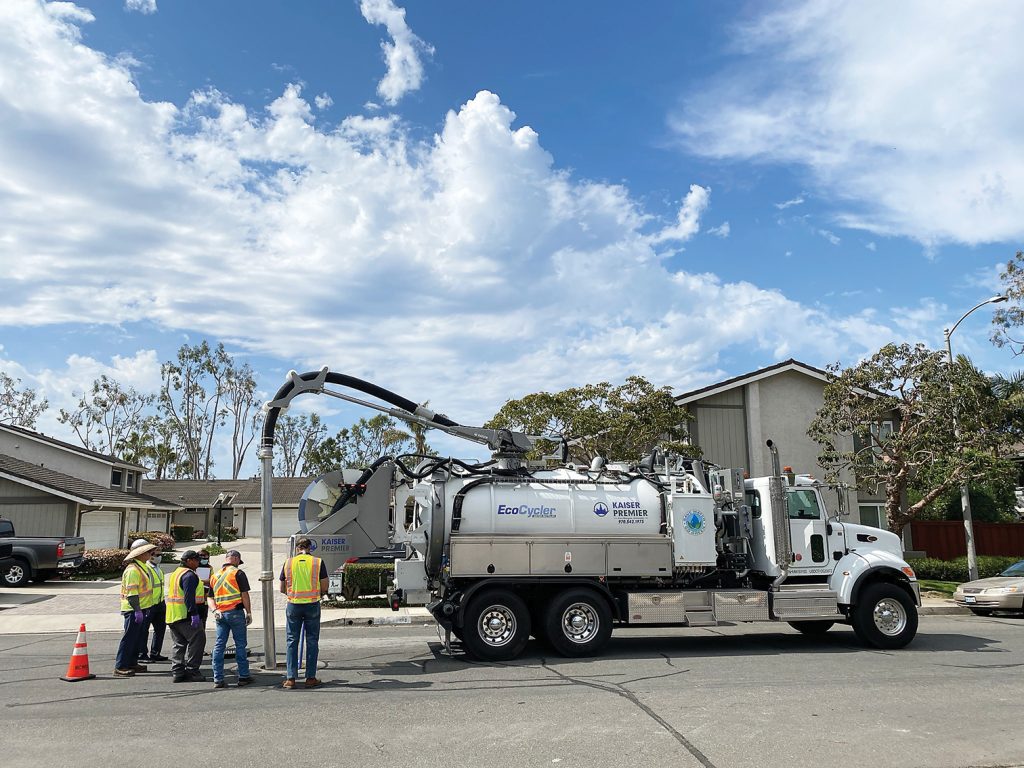 In Nebraska, Lincoln Wastewater Collection purchased the AquaStar recycler to efficiently and effectively remove grit from its collection system and clean large diameter trunk lines.
"The AquaStar has turned out to be our best piece of maintenance equipment that we own to accomplish those tasks and is easy to operate once you get used to it," Collection Utility Supervisor Tim Watts shared. "The AquaStar is great for daily cleaning of collection lines, large diameter trunks and wet wells. We are removing tremendous amounts of grit from the system and improving flow in all lines that we jet and vacuum."
Not only has the AquaStar aided the utility with cleaning collection lines, it has also assisted on water recovery operations with odd jobs around the treatment plant, like cleaning clarifiers with a special made 4-inch reducer.
"The AquaStar Recycler is green, saving over 4,500 gallons of fresh water a day compared to non-recyclers and is more fuel-efficient during cleaning operations, idling at a much lower speed than other equipment," Watts said.
Municipalities can see the AquaStar or Ecocycler in action by requesting a demo through Kaiser Premier's website. Rental options are available with the ability to purchase afterward.
          "Cities can try before buying to recognize the advantages of what we offer," Kohn stated. "This is proven technology from Europe, built at our Colorado factory on a North American specified chassis. It's based on more than 35 years of recycler experience in the global marketplace."
For more information, visit www.kaiserpremier.com.