First all-electric street sweeper hits the road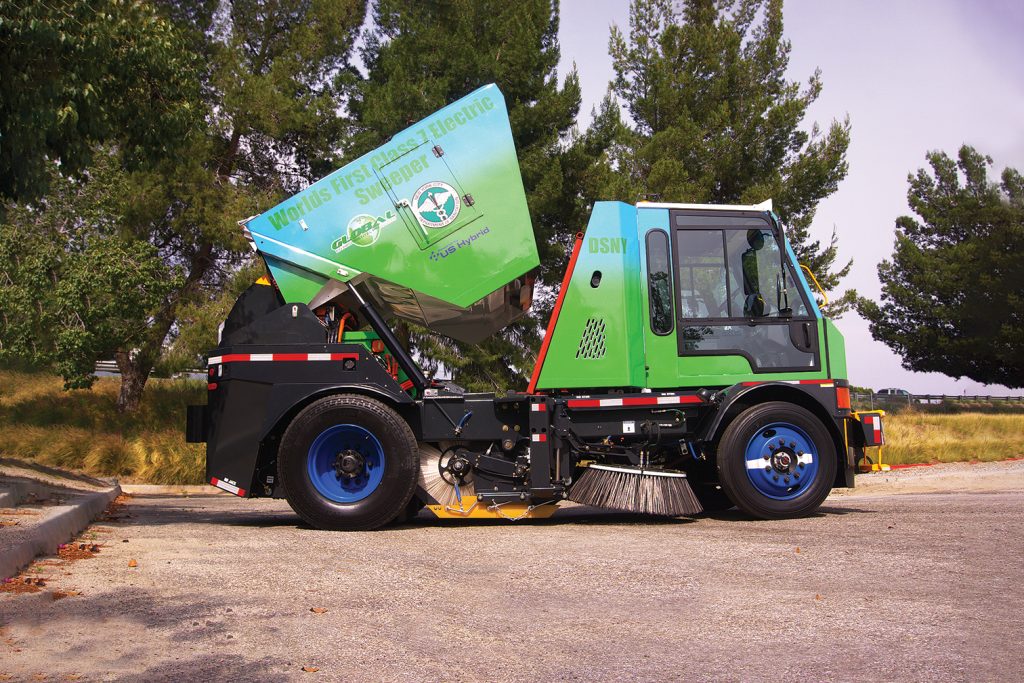 This May, the New York City Department of Sanitation welcomed its first all-electric street sweeper, marking a significant step toward realizing the city's ambitious goal of reducing greenhouse gas emissions by 80% by the year 2035. It also marks the first delivery of Global Environmental Products' all-electric sweeper, which has previously been demoed across the country. For Global, by offering a zero-emissions, custom-built chassis, it's another step forward in its goal of bringing the latest in green sweeping technology to the North American market.
"It truly stands alone," Chad Bormann, Global Environmental Products vice president, said. "The class of sweepers that utilize electric batteries and electric drive so far have been used by cities and states here for bike lanes. Our street sweeper is a Class 7 — 27,000 pounds or more — chassis, capable of performing eight to 10-hour shifts. Global's all-electric heavy-duty sweeper is truly the only one of its kind in the world."
Sebastian Mentelski, Global Environmental Products partner, agreed, noting, "Our design and goal was to build an electric street sweeper fit for the U.S. market." He added, "We've always built a purpose-built chassis. We build our own truck — from the frame, cab and hopper."
According to Bormann, Global Environmental Products' customized approach has enabled it to adopt alternative fuels faster than anyone else in the market. Because of the company's forward-thinking, it has been able to adapt and embrace quickly emerging technology changes in electric and battery systems. Throughout its pursuit of zero emissions, the company has maintained a heavy-duty machine capable of handling cities' most demanding sweeping tasks, with minimized maintenance requirements.
Mentelski noted the all-electric sweeper's minimal maintenance dramatically reduces the total operating costs, a win in the market. Street sweepers have traditionally been high in maintenance costs, with Mentelski noting, "A lot of sweepers have two engines."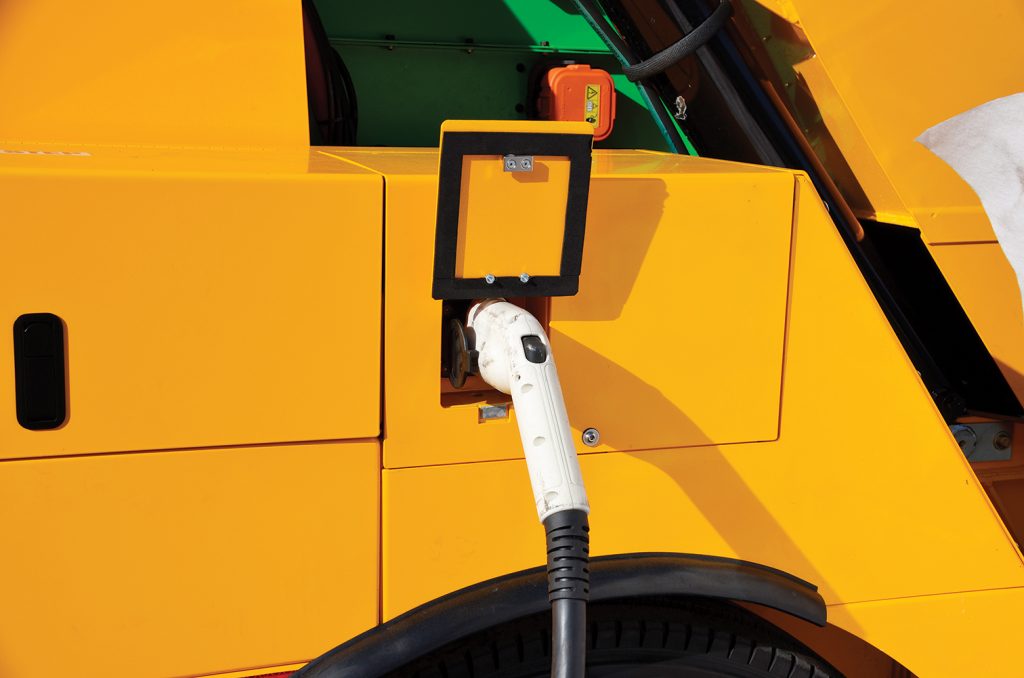 However, the electric drive reduces the number of moving pieces and thus the amount of costly maintenance required. "There's not a lot of maintenance on this sweeper," Mentelski said.
Gone is the replacement of diesel particulate filters and so too are the basic preventive maintenance services like changing oil, maintaining coolant systems and radiators, and replacing fuel filters. Since Global Environmental Products' electric sweepers have no engines, these steps are made obsolete. The front-mounted cooling system also requires zero maintenance and is self-cleaning. The control system is located above the batteries, allowing for easy accessibility for troubleshooting. Not only does this improve productivity, but it also reduces waste, furthering many cities' green goals.
Operators also enjoy the all-electric sweeper, which offers exceptional maneuverability with a 12.5-foot turning radius. Since there is no engine, Global's all-electric sweeper runs quietly, perfect for drivers and city residents alike. Its regenerative braking, which turns the force generated when a driver slows down into energy, extends sweeping time, ensuring a full shift without interruption.
Included with Global's all-electric sweeper is a Level 2 charging system, which doesn't require municipalities to update their charging demands. Offering 240 volts, the system is designed for city workers to complete their eight- to10-hour shifts and then plug in the machine overnight to be ready for the next day. A Level 3 charger is also available, which could be a good fit for cities with two sweeping shifts.
Global Environmental Products and its team of engineers have tested the sweepers extensively, including placing them in real-world environments to be put through their paces. Operators and technicians have enjoyed the ease of use these purpose-built machines offer and the ability to demonstrate to their communities that their fleets are being environmentally conscious.
Municipalities wanting to see the all-electric sweeper in action can take advantage of Global Environmental Products' free demonstrations. Schedule your demonstration through the factory or a local dealer today. A greener tomorrow with fewer maintenance headaches is a call away.
For more information, visit globalsweeper.com or call (909) 713-1600.