Public works employee runs to help raise funds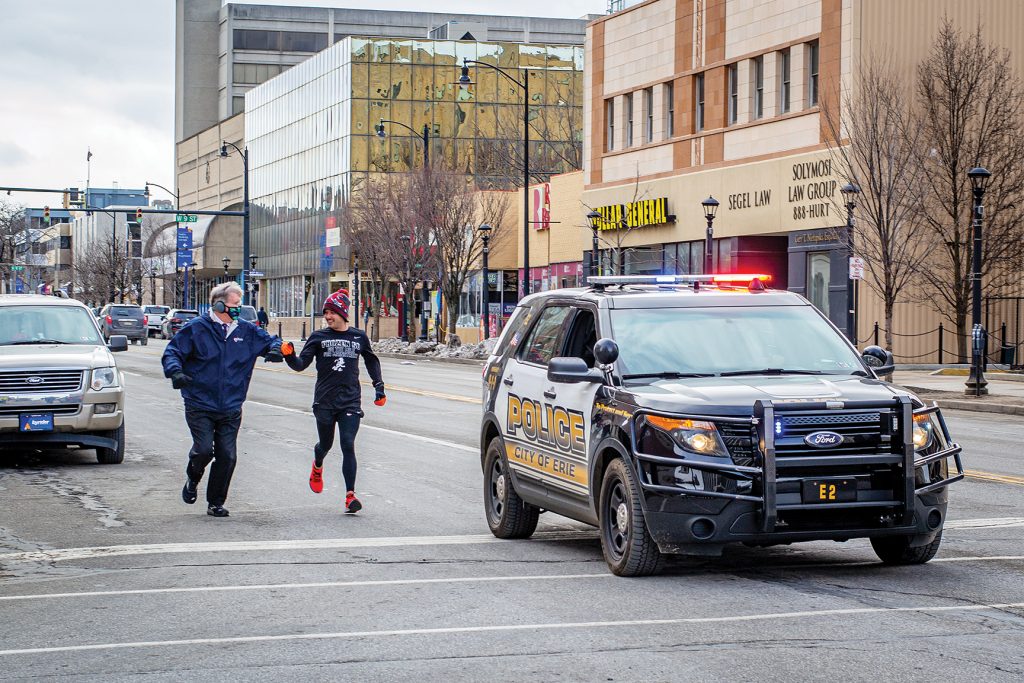 Erie, Pa., Public Works employee Pat Fleming hasn't been running for long, but he knows how to make every stride count. In March, he completed a 50-mile run across the county to raise funds for Erie's small downtown businesses that have been adversely affected by the COVID-19 pandemic.
          Fleming came up with the idea for the run after visiting Erie Ale Works with a friend. As the two chatted with one of the brewery co-owners about how uncertain things were for small businesses in the downtown area, Fleming felt compelled to try and help.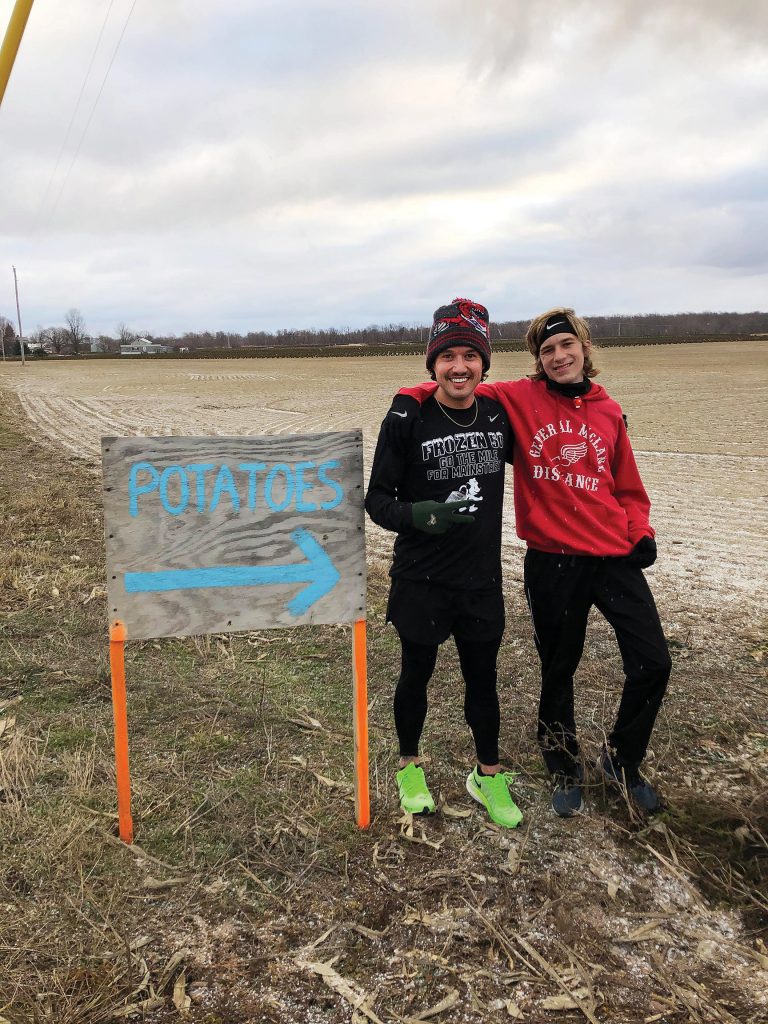 "At this point, it was two days before Pennsylvania's second lockdown, and I just got the idea that maybe I could use running as a way to raise money and awareness for some of the local businesses that were so obviously struggling," he said.
Fleming collaborated with the Erie Downtown Partnership, an organization that serves as an agent of change in the area bounded by Presque Isle Bay to the north, the 14th Street railway bridge to the south and stretching from Sassafras to Holland streets. Together, they created the Frozen 50: Go the Mile for Main Street Run, which took Fleming across Erie County from the Ohio state line to New York's while raising money for the Main Street Relief + Recovery Plan.
          "I genuinely love this city, and I am passionate about supporting local businesses. (More importantly,) I want to continue to visit all of our local businesses when this is all over," he said. "The local businesses seemed to be very excited that someone was willing to take on such a task to try and help them out — especially in the harsh Erie winter temperatures."
The members of the Erie Downtown Partnership said it was inspiring to see a 29-year-old city employee step up to support businesses that have been struggling since March 2020, and they know Fleming's efforts will help.
"Many of the businesses, particularly in retail and the restaurant sector, experienced decreased sales during the first quarter. This year will be harder for most, coming off of a dismal 2020," said Emily Fetcko, assistant director of Erie Downtown Partnership. "The more funds raised, the more businesses can be helped."
Fleming is a heavy equipment operator who has been employed by the city of Erie since 2009. He became involved with the public works department when a family friend working with the city mentioned he could get a part-time job throwing garbage for the refuse department. He obtained his CDL after one year and was hired full time into the union in 2011.
Five years ago, Fleming began running to support a friend who was training for their Air Force physical. As luck would have it, he fell in love with the sport and has participated in a number of 15K and half-marathon events. During the pandemic, he kept up with his training, then challenged himself to run 50 miles for the sake of the businesses he works around every day.
Fleming started his run before dawn on March 6, and as he made his way to State Street, he was given a police escort. Even Mayor Joe Schember joined in for a few blocks in support of his effort. Fleming said he spread the word about the run through his social media sites in hopes he would raise $2,500 to help local businesses get back on their feet after the pandemic, but he surpassed that goal by raising a total of $2,675. Funds from the Frozen 50 Run will be combined with other monies raised, which included the $55,000 in microgrants raised last summer, and will be distributed through the Erie Downtown Partnership.
"It feels great to provide a public service with my job at the streets department to help the businesses that I love, whether that is clearing snow in the winter to make these downtown businesses more accessible or street cleaning/paving to make our downtown look more appealing," he said. "I definitely do get a sense of satisfaction from my job as I spend the majority of my free time in the areas that I work. Why wouldn't I want to do all that I can to help them survive?"