Teamwork kept Hot Springs' water flowing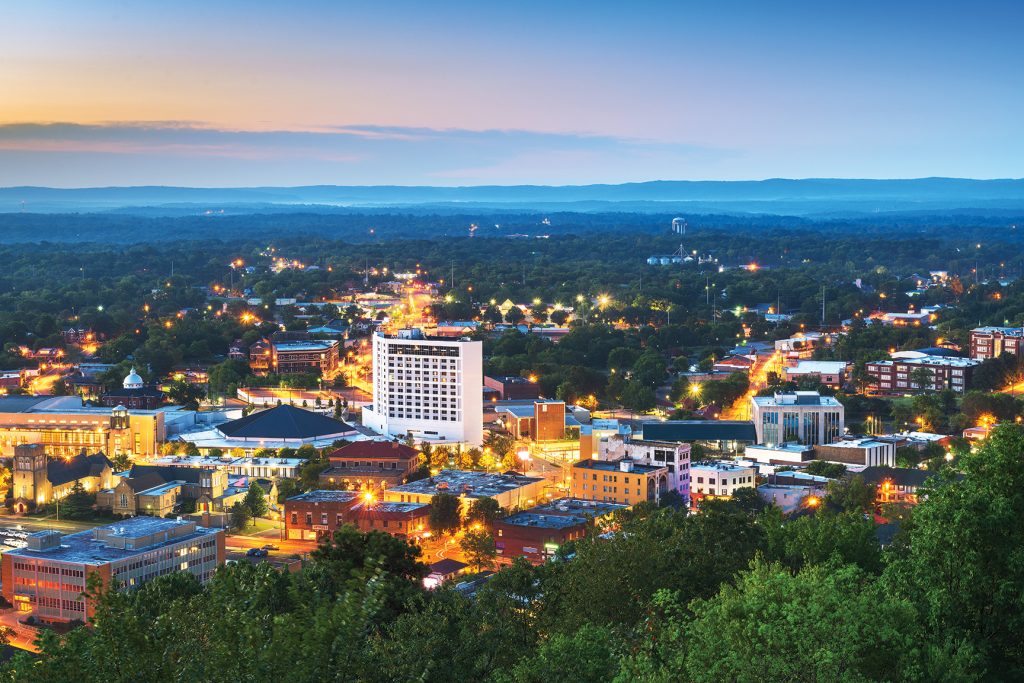 Winter 2021 wreaked icy wrath on much of the southern part of the United States. Cities throughout the region made the news daily, with tales of mass power outages, water shortages and even fatalities.
Despite the tragedies that arose, there were a few success stories, and in the face of unexpected cold temperatures and heavy snowfall, entities like the city of Hot Springs, Ark., Utilities Department were able to continue servicing customers.
Keeping the water flowing was easier said than done. Despite the city's name, the frigid air continuously threatened to freeze pipes solid.
According to Hot Springs Utilities Director Monty Ledbetter, a normal winter for the area ranges between 36 and 53 degrees Fahrenheit roughly. In February, however, nighttime temperatures fell to freezing or below for 11 days, with seven of those reaching the teens or colder.
It began with a winter storm that buried some parts of Hot Springs in as many as 16 inches of snow.
"The February winter storm dealt a harsh blow to communities all over Arkansas and the surrounding states," Ledbetter said. "During the almost five-day event, record-low temperatures led to damaged water mains and frozen service lines."
Many residents, Ledbetter said, were not aware their pipes had burst under the ground, hidden beneath the snow. The burst pipes meant a potential decrease in water pressure, which the utilities department needed to address head-on.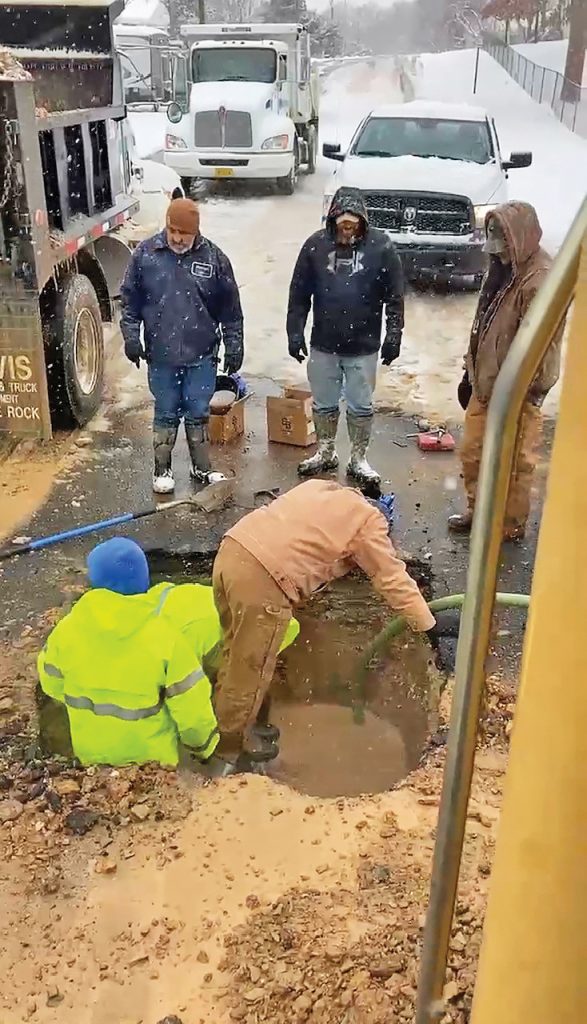 "Hot Springs was dangerously close to running out of an adequate water supply," he said.
The city moved into action, issuing public notices and making calls asking residents to reduce their water usage.
"During freezing temperatures, people often allow water taps to run in order to prevent frozen pipes," Ledbetter said. "Residents were asked to reduce the flow to a drip."
Besides having adequate water for drinking and hygiene, fire protection was also a concern. Should a fire break out in someone's home or business, the fire department would need adequate pressure to run hoses. In order to help maintain this pressure, the utilities department also closed water tank supply valves.
"That meant pumping water directly into the distribution system," Ledbetter said. "(The) utilities' two water production facilities had to operate 24 hours a day to keep up with demand."
The city produced roughly 52 million gallons more during the coldest days than it normally does, he added.
"All of this was done to prevent a loss of pressure in the distribution system that would require the city to issue a boil order notice," Ledbetter said. "Because of the rapid response to shutting down leaks and conservation efforts, the city was able to maintain the required pressure throughout the system and prevent contamination of the supply."
While this may sound simple, it was anything but easy. Besides the cold temperatures, snow made the streets dangerous, delaying travel time. The department allowed nonessential employees to stay home, while those who came in to work were there for the long haul.
"Being a utility, most of our people are very essential," Ledbetter said. "Most of them, once on-site, stayed until the situation was under control."
Normally, the plants slow production at night, but during the extreme cold, they had to produce continuously to keep water in the system, he added.
Ledbetter also attributes the utility's success to forward-thinking. In 2010, he said Hot Springs installed a smart metering system known as advanced metering infrastructure. The system can detect leaks for individual customers and then generate a list of locations requiring attention.
"Using that list, Hot Springs utilities, along with the fire department, shut off approximately 4,000 water services to prevent further damage and water loss," Ledbetter said. "Crews worked around the clock for four-plus days, shutting off water services and repairing main leaks."
Winter 2021 was a learning experience for numerous cities, and Hot Springs was no different.
"In an emergency, our mission is to protect the health of our customers," Ledbetter said. "Our goal is to identify the emergency quickly and initiate a timely and effective response. Such events are happening more frequently, so our department must anticipate the worst-case scenario and be proactive to minimize the impact on our system and customers. Cold weather events have enhanced status in our response management plan."