Reston receives distinctions for aquatic center makeover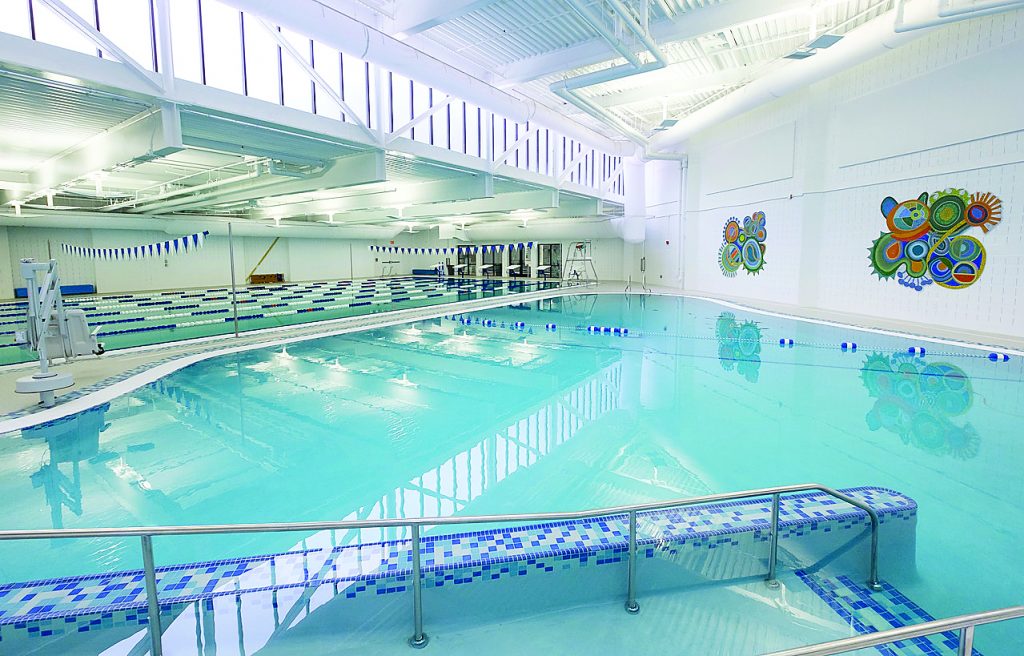 When it became clear their 40-year-old community center pool was obsolete, management and community residents agreed to spend an estimated $5.5 million to remodel the entire aquatics center.
Built in 1979, Reston, Va.'s, Terry L. Smith Aquatics Center initially consisted of a singular 25-meter pool with seven lap lanes and a deep end with a diving board.
The indoor swimming area was named after Terry L. Smith, who was a long-time board member for the Reston Community Center and also a swimming instructor for nearly 20 years.
"Terry taught hundreds of kids to swim in that pool, and when he lost his battle with cancer in the early 2000s, before he died, we decided to name the aquatics center for Terry in recognition for all the service he had given, not just on the board but in his capacity as a swimming teacher to the community," said Leila Gordon, executive director of Reston Community Center.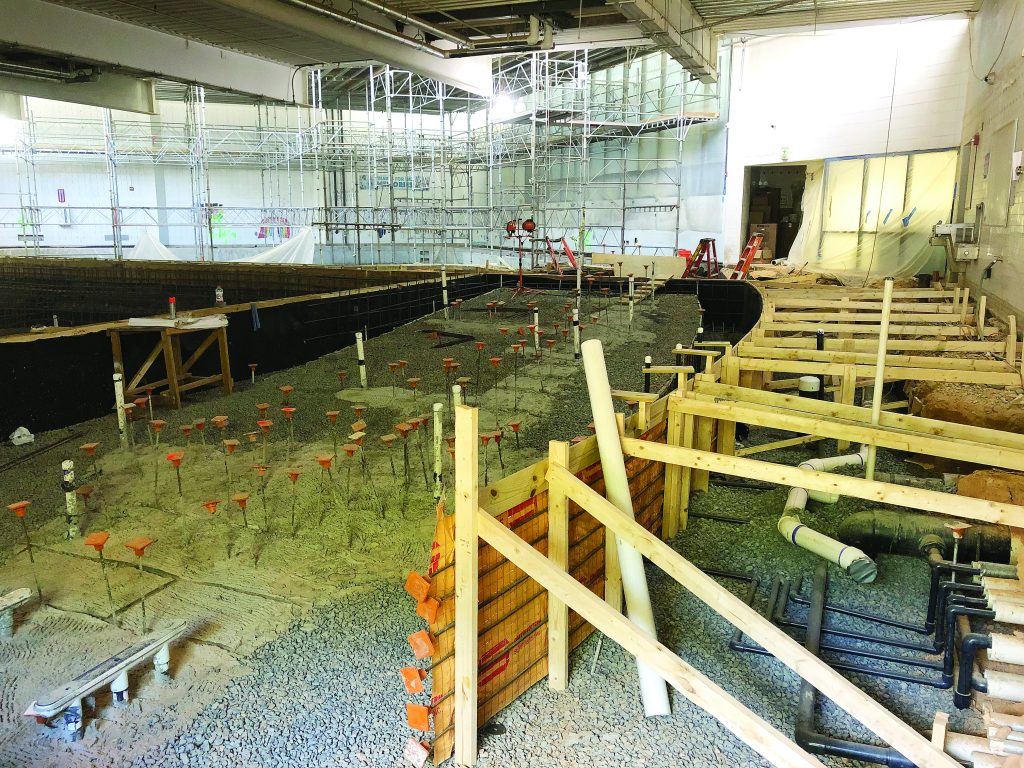 In 2017, management began considering renovations to the project, and they realized they'd need to completely replace the pool shell underneath. As a small tax district, Reston Community Center receives 4.7 cents per $100 from any taxpayer living inside the tax district. The tax district was created in the 1970s in order to build and operate a community center that Gordon said was far beyond what was available to community members at that time — a 50,000-square-foot building with an aquatic center, professional theatre, meeting rooms, culinary classroom, catering kitchen, woodworking shop, ballroom and other amenities.
With sufficient capital reserves for the project, the community center began to further explore the idea and discovered the community would fare best with not one but two pools in the newly renovated aquatic center — one with six lanes and cooler temperatures for athletes and the other with warmer temperatures for therapeutics and swimming lessons.
With designers, contractors and all other necessary assistance in place, the project began.
"If we had known then what we know now, we would have been considerably more panicked, I think," Gordon said.
The first struggle began right at the front doors. The two sets of double doors were the only access to the area.
"They were essentially going to dig out a 40-year-old swimming pool and deck and surrounding infrastructure and do all that going in and out of these two sets of double doors."
Fairfax County Department of Public Works and Environmental Services' Martha Sansaver, project manager, explained that the size of equipment also had to be taken into consideration due to the height of the double doors. The contractors developed a system.
"They had a plan where they came in one door and went out the other, and that was maintained very well and perceived very well," Sansaver said.
In addition to that, the building's water lines also had to be protected since the building was never intended to be shut down during the renovation process. The building operates nearly 12 hours a day most days of the week.
"We were still open and operating, so it wasn't just like if they had an accident and hit something, they'd be able to figure out what went wrong and fix that," Gordon said. "There was never a time for this contractor that they could count on just doing their work without being sensitive to the building around them."
Problems did arise, nonetheless, but the forced closure due to COVID-19 from March to July 2020 allowed workers to fix some major plumbing issues.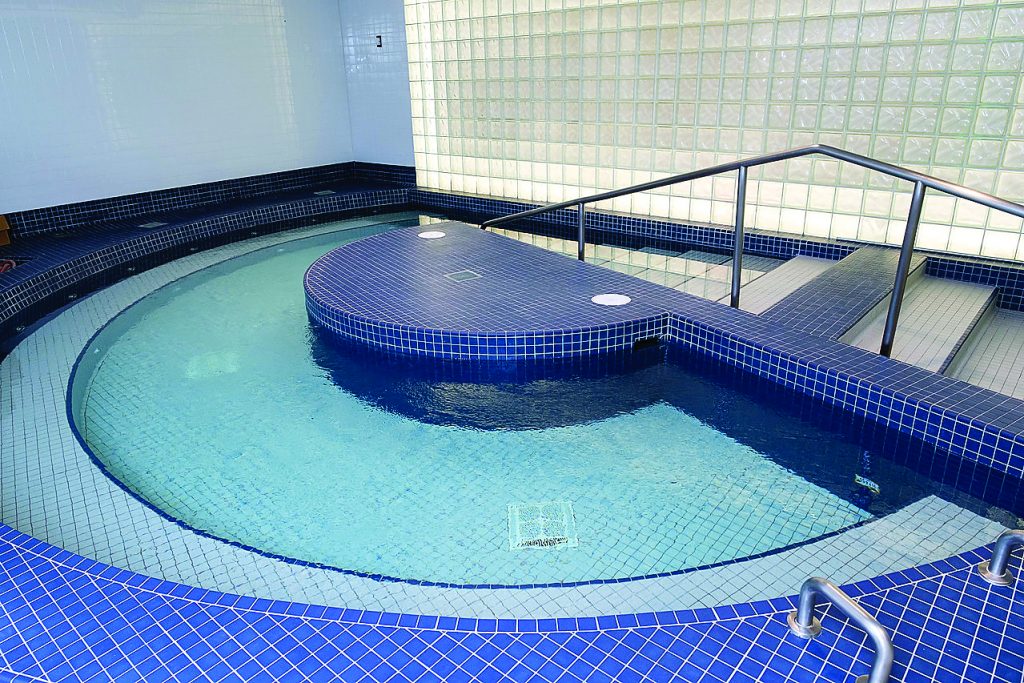 As is typical, the construction team met every two weeks.
"We are lucky that the aquatics staff is a very highly skilled and knowledgeable staff," Gordon said. "We have a building engineer who's been with us for 15 years, so he was fluent and familiar with building equipment systems, and we had a (Fairfax County) DPWES team with really incredible experience and background and capabilities. There was somebody from DPWES every day, just as there was a building engineer and our aquatics team here every day."
Sansaver added the Reston staff, too, were "there all along and very much partners in the project."
The project was such a success that it also won several awards from the American Public Works Association, including the Mid-Atlantic Region's Project of the Year for Structures $5-$25 million.
Sansaver explained the ways they chose to handle the project were the cause for the notoriety.
"While the project scale was not conducive to pursue LEED (Leadership in Energy and Environmental Design) certifications, we did use LEED strategies and design efforts, whether it was the mechanical equipment that was provided was very energy efficient, the air containment was minimized during construction and the interior finishes were selected to minimize the off-gassing of materials," she said.
Workers managed to recycle 177.6 tons of construction waste. They also performed demolitions of concrete in a contained facility with ample air movement in a smoke-free environment. Safety was also paramount to the project. In fact, Sansaver said, any person who entered the construction site for any reason had to sit through a safety video that was nearly an hour long.
With the $3.4 million construction budget, the community center also committed 1% to public art, and mosaic artist Valerie Theberge sat in with the design team during all of the early meetings.
"That ended up being critical because it enabled the design team to move things and change routing for things like fire pole stations and wire runs to those so that the public art pieces — beautiful mosaic Pisces — would sit appropriately in a clean space without having to manage around other equipment features or find out about that late in the project, and I think being serious about the incorporation of public art and having those conversations early was very unusual for a renovation project of this scale. It influenced the selection of everything — the paint colors, the tile colors, the play features. Now, when you go down there, it looks like they didn't forget anything; everything has a seamless, beautiful, aesthetically pleasing home," said Sansaver.
Despite all of the labor that went into the project, Gordon is still expecting that $800,000 will return as unspent contingency allocations. The Terry L. Smith Aquatics Center reopened in January 2021.