Oceanside turns to purified wastewater to reduce the need for imported water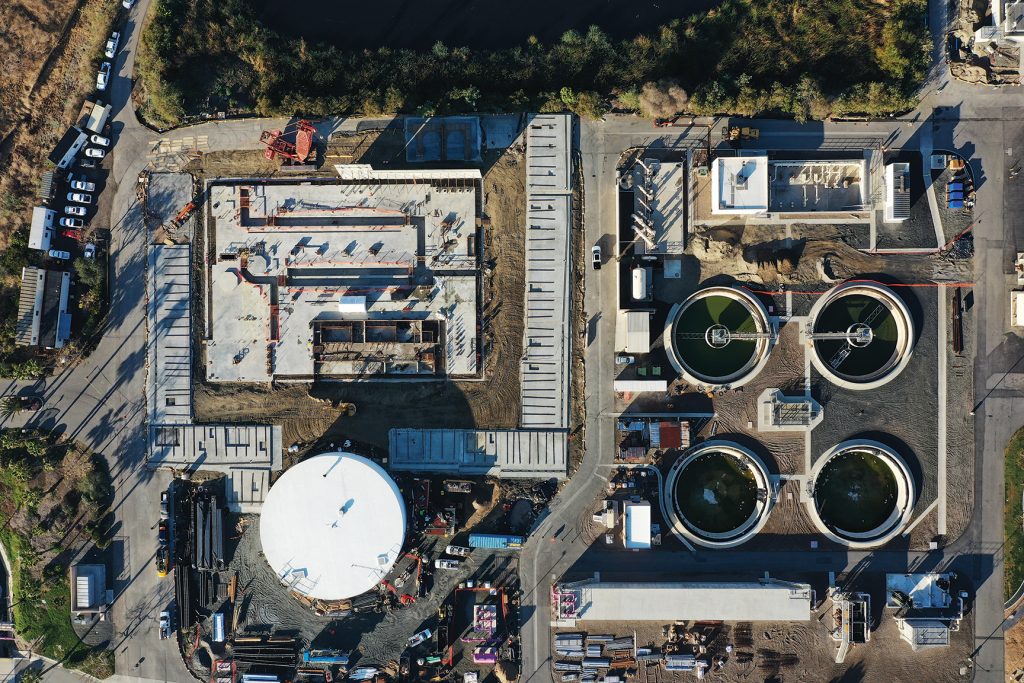 In order to create a new, local source for high-quality drinking water, the city of Oceanside, Calif., has turned to recycled water purification. After beginning with a feasibility study, the project is now near completion, with construction projected to be finished by late 2022. Pure Water Oceanside's water will be clean, safe, drought-proof and environmentally sound. Once completed, the program will produce enough water to make up more than 32% of the city's water supply.
Why is it necessary?
The majority of Oceanside's water supply is imported and comes from cities hundreds of miles away. This imported water is vulnerable to rising costs, which are out of the city's control, and transportation requires a large amount of energy. Imported water is also at risk from natural disasters, such as earthquakes.
While the city has a small, local, naturally occurring underground aquifer, known as the Mission Basin, the aquifer's water supply has declined over years of use.
The option of diverting water from the Colorado River and Bay Delta would affect ecosystems that area fish and wildlife rely on.
Reoccurring drought and climate change pose a significant threat to the city, given its high reliance on imported water.
How does it work?
Pure Water Oceanside uses state-of-the-art water purification steps that both recreate and increase the natural groundwater recycling process.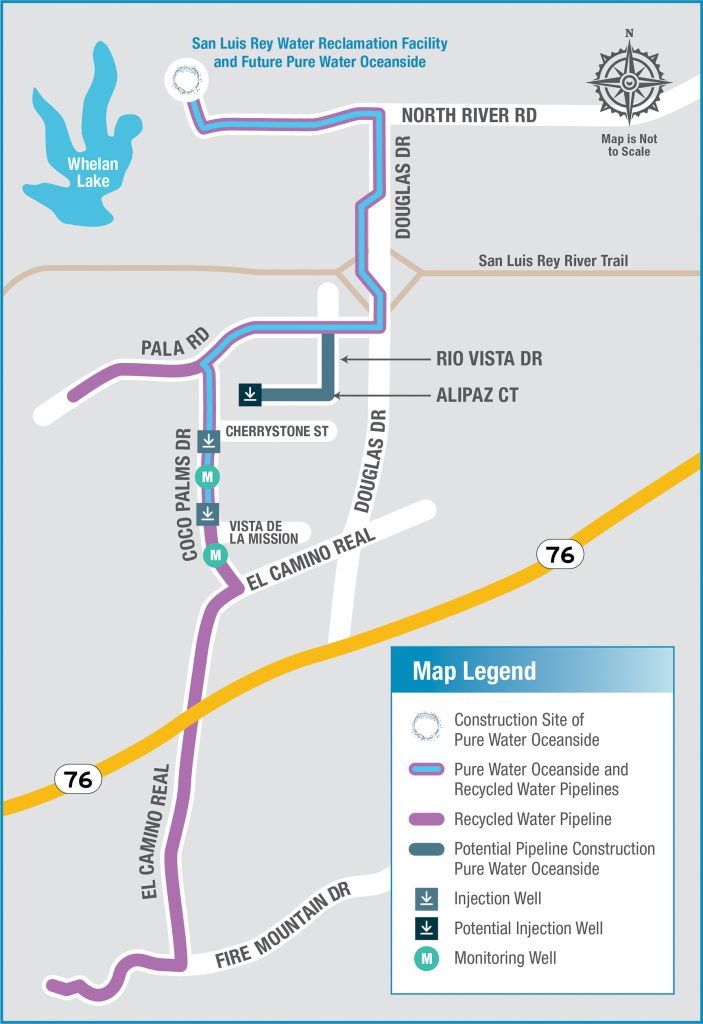 The first step is filtration, which removes any bacteria and suspended solids from the reclaimed water. After filtration, the reverse osmosis system uses ultra-fine filters to remove any salt, bacteria, viruses, chemicals or pharmaceuticals. As a final polishing step, ultraviolet light and advanced oxidation neutralize any remaining substances. Minerals are then added before the purified water is injected into the Mission Basin.
Following the treatment at the Pure Water Oceanside facility, water is extracted from the aquifer and treated again at the city's Mission Basin groundwater purification facility.
This process will create between 3 and 5 gallons each day of exceptionally pure, local, high-quality drinking water that can then be distributed to the residents and businesses of Oceanside.
Why Pure Water Oceanside?
Pure Water Oceanside, as well as other local programs, reduces the reliance on imported water by 45% by creating a local, sustainable water source while also diversifying the water supply. Currently, 89% of Oceanside's water is imported, 10% is groundwater or reverse osmosis and only 1% is recycled water for irrigation. After phase one, only 67% of its water will be imported, with 21% coming from Pure Water Oceanside and 12% serving as recycled water for irrigation. Following phase two, the imported water will be reduced to 44%, while Pure Water Oceanside will provide 32% of water and 24% will be recycled water for irrigation.
The Pure Water option is financially competitive with both the imported and desalinated water rates. Local groundwater resources are improved since the facility is environmentally sound and enhances Oceanside's water supply resiliency to both drought and climate changes. This program will provide an uninterruptible, reliable local source of water that will also help to stabilize water costs over time.
Compared with ocean water desalination, purifying wastewater is only approximately one-third of the cost. Since removing a high concentration of salts requires three times more energy, additional membranes and results in a shorter membrane life span, desalination also incurs greater maintenance costs. With wastewater, there are fewer dissolved solids to remove.
The California State Water Resources Control Board Division of Drinking Water and the U.S. Environmental Protection Agency set the public health requirements for water purification. Pure Water's addition of purified water to the Mission Basin aquifer meets all the dilution regulatory requirements. This will further increase the amount of water in the aquifer as well as the overall water quality.
By using water purification, critical, sensitive ecosystems will be protected by reducing imported water. The amount of recycled water that is discharged into the ocean is also decreased. Additionally, purification uses only half the energy necessary to transport imported water, which will reduce greenhouse gas emissions.
Pure Water Oceanside will be the first advanced water purification system in San Diego County. The estimated cost of the project is $67 million. The local resources program provided by San Diego County Water Authority and Metropolitan Water District will help to fund approximately $25 million of the project's operating costs over the next 15 years. The city is also actively pursuing grants and loans to assist with the cost of the project.