With Old West charm, Deadwood draws people in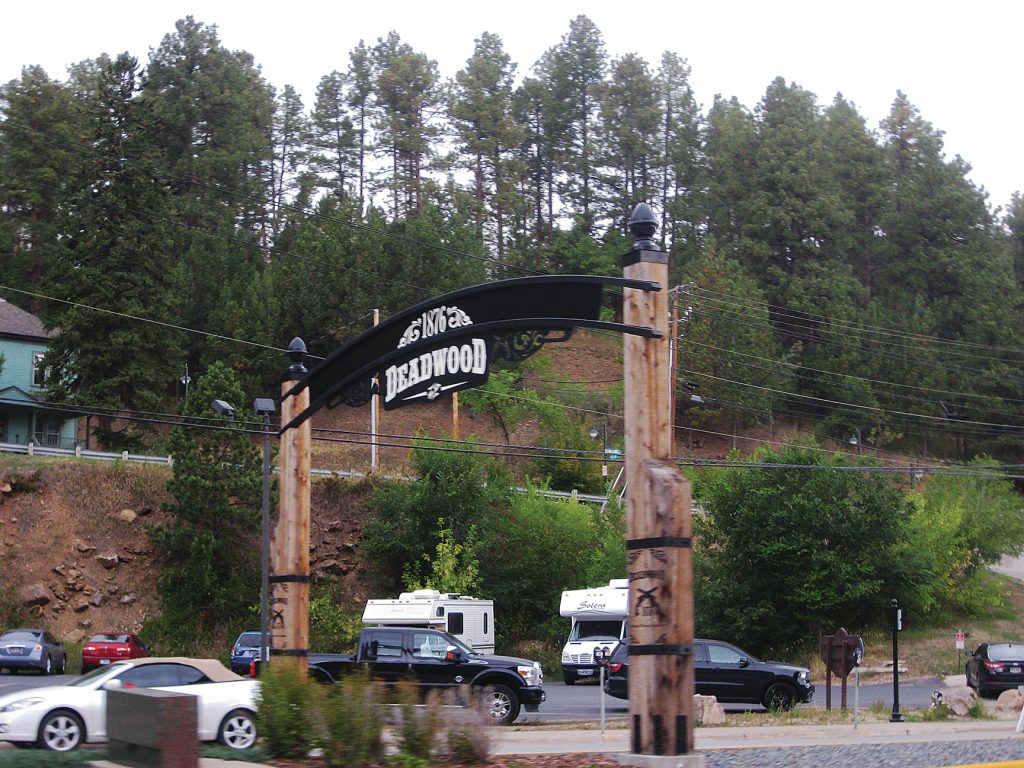 Deadwood, S.D., reimagined by the popular HBO series, is more than an Old West town. It's also known for historic renovation, tourism and natural beauty.
          Kevin Kuchenbecker serves as the city's historic preservation officer. He said by its nature the job comes with its shares of interesting projects.
          "We became a national historic landmark on July 4, 1961," he said. "Even before the Historic Preservation Act of 1966, we were considered a National Historic Landmark. And then 1966, with the passage of that act, all national landmarks were automatically put on the National Register. So, we have a National Register District and National Historic Landmark District, both with the same boundaries."
          Preservation is at the forefront of the city's planning today, but that wasn't always the case. According to Kuchenbecker, it wasn't until 1988 that officials started to intentionally build a robust preservation commission that reviewed exterior alterations. That work was in preparation for the legalization of gaming there, only behind Atlantic City and the state of Nevada.
Now the city is realizing the fruits of those labors.
"Per the state's constitutional amendment, net funding from gaming goes to historic preservation," he said. "So, we're fortunate that we get gaming revenues to implement our preservation plan."
To understand the size and scope of the funding, Kuchenbecker said taxation and the gaming device fees generated over $16 million annually.
"The state gets about $9 (million) of that and we get about $7 million," he said.
According to Kuchenbecker, the revenue mainly comes from tourists, some from around the region and others who hail from countries around the globe. The municipality of about 12,000 welcomes approximately 2.5 million visitors annually. The tourism season typically starts in April and goes through the summer months. That activity helps Kuchenbecker's department fulfill its mission.
"Within the downtown, we have several historic buildings with upper floors being rehabilitated," he said. "In any given year, we probably have anywhere between two and 300 projects under the purview of the Historic Preservation Commission."
With one foot in the past and another in the future, Kuchenbecker said they're looking to take their efforts to the next level.
In his words, "we have a branding, development and marketing plan that we've been working out of that includes wayfinding banners, interpretive panels, etc."
          Deadwood also has living history reenactments on Main Street and a stagecoach that runs seven days a week during the summer. Last year, the city opened up a new public gathering space called Outlaw Square. This summer it's gearing up for a concert series.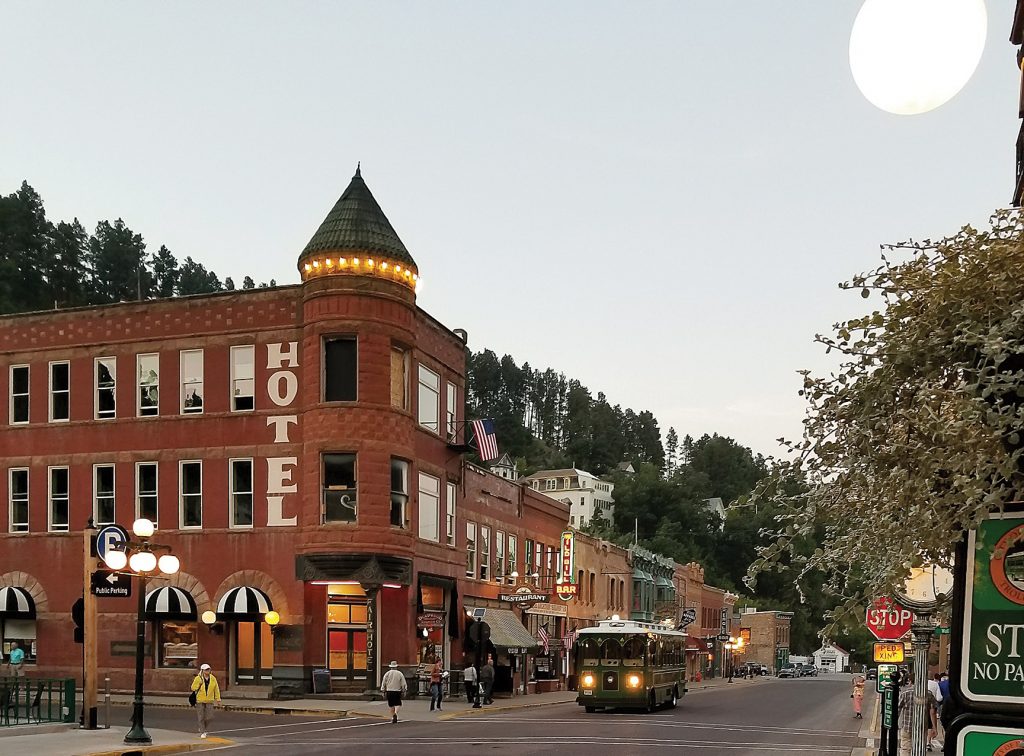 Kuchenbecker said Deadwood also has an impressive lineup of events.
"We have Monday movie nights throughout the summer," he said. "We have free outdoor movies Tuesday night. Wednesday night is concerts, and those are local and regional bands. Thursday is family fun night, which is sponsored by our museums."
Speaking of museums, tourists can learn about Deadwood's rich — and often sordid — history at one of the town's venues.
"We have four or five facilities that are run by Deadwood History Inc., which is our preservation partner," he said. "For example, we have the Adams Museum, the Days of '76 Museum, the Historic Adams House and the Homestake Adams Research and Cultural Center. And then last year, we opened a brothel museum and tour."
The town also benefits from events like Wild Bill Days, Cool Deadwood Nights and the Sturgis Motorcycle Rally — the largest of its kind in the world. And despite COVID-19, they've managed to bring in impressive numbers, according to Jeramy Russell, the city's planning and zoning administrator.
"We've had some record numbers in the last year," he said. "If you go downtown, today in March, it's almost like a summer day. There's so much fun going on. We just came off St. Patrick's Day weekend, which was the weekend before St. Patrick's Day. All weeklong, Deadwood was busy."
That activity is encouraging, especially when many cities nationwide have lost revenue due to the pandemic.
          "Gaming revenues are up over last year," Kuchenbecker said. "So, if you look at the gaming revenues in January of 2019, compared to January 2018, they went up 12%. When you look at January 2020 compared to January 2021, we're up over 13%. So that's a 25% increase just in the month of January, which is our slow time over previous years."
But it's not just tourists who are driving growth. According to Russell, the area is growing in population, too. He attributes it to the way the governor handled the pandemic. Also, there's been a move away from cities in general. You also can't discount the power of a sense of place on a spiritual level. "If you've ever been out here before, there's just something about the Black Hills," he said. "Even if you've visited once, or you grew up here, but left for a while … there's something about here that draws you back."