American Computer and Robotics Museum, Bozeman, Montana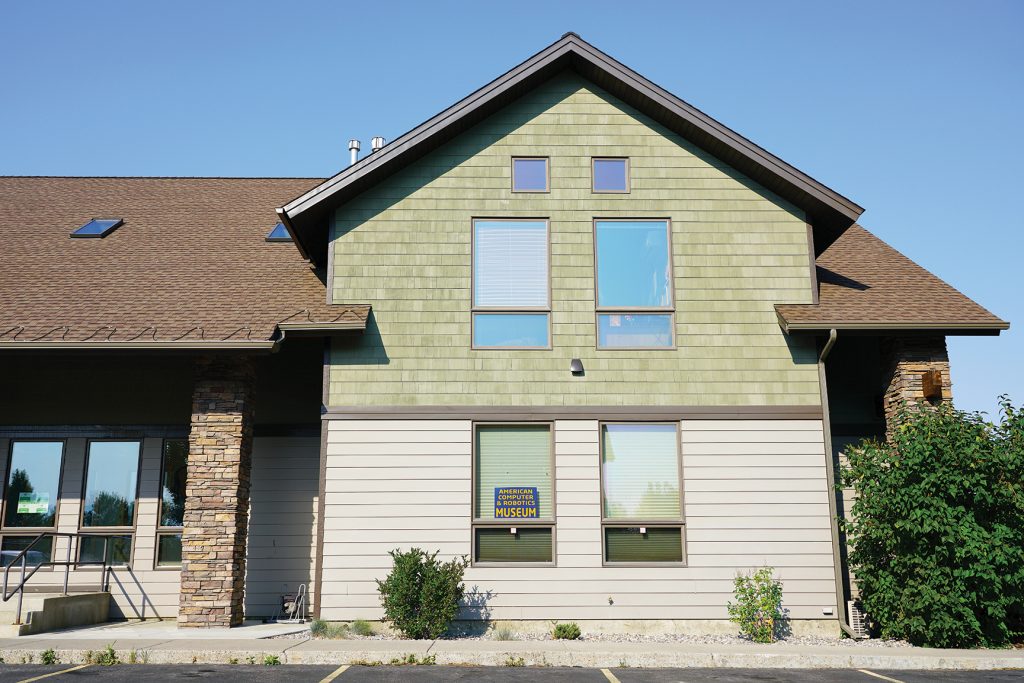 One can often be fooled by first impressions. But making that mistake with the American Computer & Robotics Museum in Bozeman, Montana., will deny one the opportunity to experience a place visitors have hailed as "absolutely amazing," "small but fascinating," "little gem of a museum" and, according to Dr. Edward O. Wilson, professor emeritus at Harvard University, "inch for inch, the best museum in the world."
The nondescript exterior and unassuming welcome sign of the shared suite location downtown might lead visitors to "expect a sterile display of computers on shelves like you might see inside Staples," said Eleanor Barker, the museum's enthusiastic executive director. "But what always surprises them is the range of fascinating stories we're telling through our artifacts."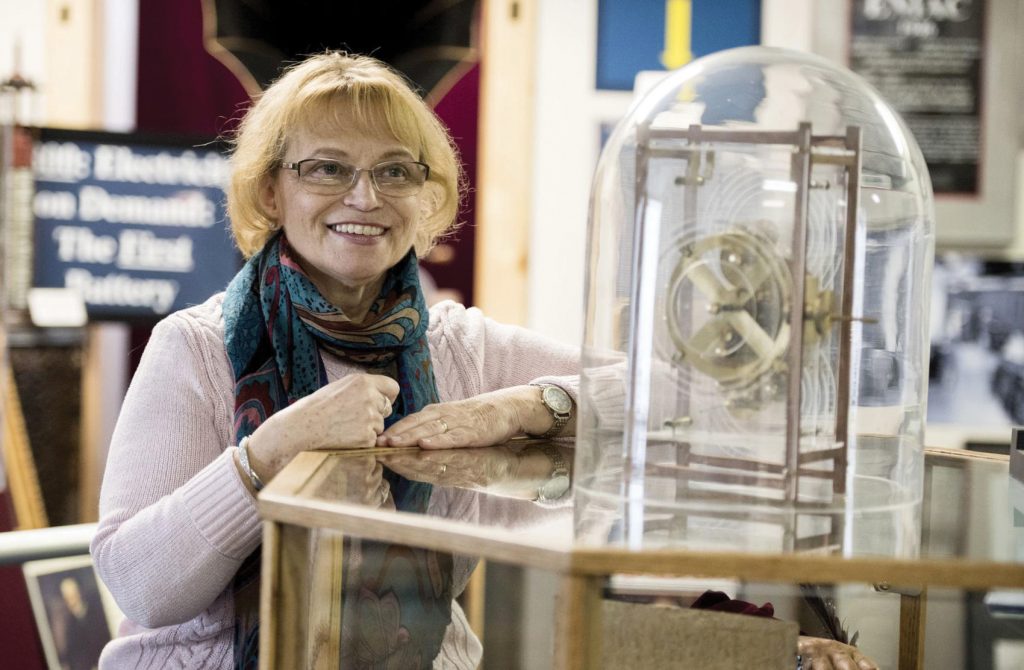 The museum, founded in May 1990 by "visionary collector" George Keremedjiev, "is the oldest continually operating museum of its kind in the world," according to its website, www.acrmuseum.org.
Keremedjiev passed away in November 2018, and Barker sees her challenge as "turning a labor of love run by George and his family into an institution that has prominence nationally. Only four or five museums in the world are devoted to the Information Age and we have the potential to stand out."
The museum is well along that trajectory with its host of riveting displays and exhibits, assembled in a one-of-a-kind collection, decades in the making, that spans 4,000 years of information technology.
Artifacts include:
Cuneiform tablet
The clay tablet from Sumeria dates from 2000 B.C. and describes a financial transaction between a high-ranking official and an agricultural supplier.
"Why do we have that in a computer museum?" asked Barker. "Because our interest is the flow of information — how it is recorded, stored and transmitted — and how technology has impacted that flow through the centuries."
Original Apple I computer
The motherboard from an Apple I computer is signed by its inventor Steve Wozniak. He personally donated it to the museum about 15 years ago. "It is the pride of our collection," said Barker, "and definitely one of the museum's 'wow' objects."
CEC 30-103 computer
"This was the first commercially available electronic computer, and quite probably the last one in existence," Barker said. The computer could calculate 12 simultaneous linear equations in 45 minutes, a task requiring several hours for a mechanical computer.
Mission Control mainframe computer
The half-ton mainframe used to guide the first moon landing on July 20, 1969, takes up the space of six refrigerators and contains just 32 kilobytes of memory, only 1/30 the memory of a musical greeting card sold today.
Keremedjiev rescued the mainframe from a Houston warehouse, where it was awaiting the scrap heap.
Moon landing wristwatch
The Omega Speedmaster wristwatch is equipped with an oversized watch band designed to be worn over Apollo 15 Commander David Scott's space suit when he walked on the moon. Barker recounted a memorable incident about the artifact. "A gal visiting the museum literally screamed when she saw it, because her best friend in childhood was Commander Scott's daughter. She called her friend and said, 'You'll never believe what I'm looking at right now!'"
First edition of 'Rossum's Universal Robots'
Czechoslovakian playwright Karl Capek introduced the word "robot" to the English language exactly 100 years ago in his 1921 play about artificial factory workers who evolve into independent sentient beings. He adapted the word from the Czech term "roboti," which means slave.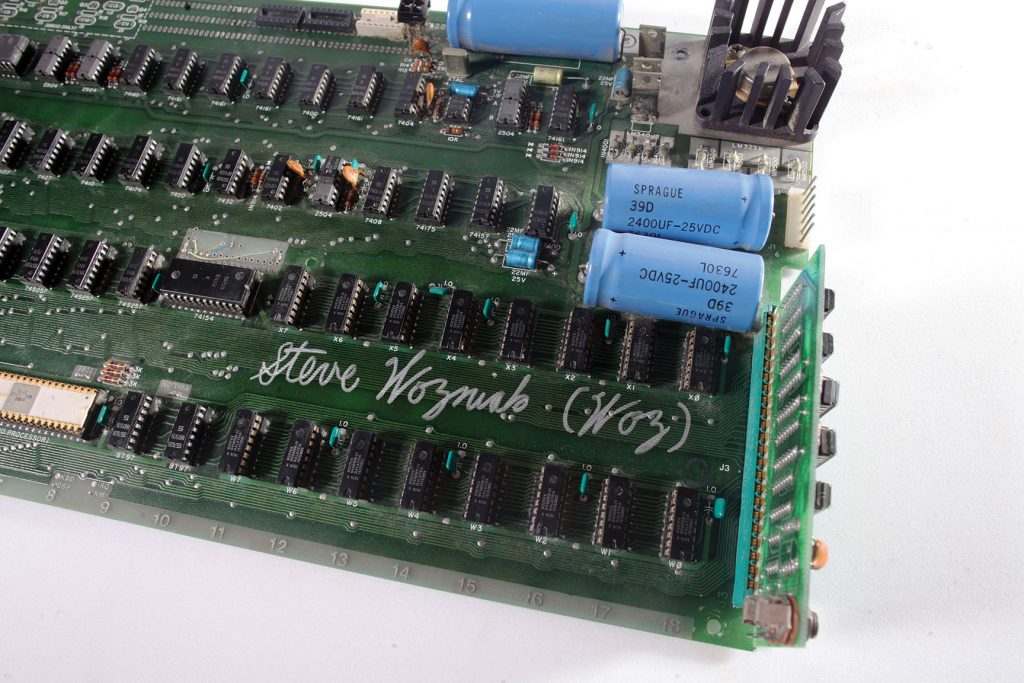 Robby the Robot
The iconic character made its debut in the 1956 sci-fi movie, "Forbidden Planet," and subsequently appeared as a regular in "Lost in Space" and made cameo appearances in "The Addams Family" and "Columbo."
The American Computer & Robotics Museum dedicates a section to notable women in the field of mathematics, physics and technology, including:
Mathematician Ada Lovelace (1815-1852), considered the world's first computer programmer, who in 1843 wrote the world's first machine algorithm for the Analytic Engine, an early computing machine that existed only on paper.
Archaeologist Sarak Parcak (b. 1979), who initiated the revolutionary practice of using satellite imaging to locate and map ancient sites around the globe.
When Keremedjiev, proposed the exhibit, he said, "Without a doubt, women were the first computer programmers."
The museum owns or has on loan thousands of artifacts, but fewer than half are on display because of its cramped quarters. Barker, however, peers into the horizon with unbridled optimism. "We're looking forward to the next 30 years, which we hope will find us in a larger stand-alone building where we can display more of our collection. We have many more stories to tell."
After a two-year hiatus, the museum will resurrect the annual Stibitz and Wilson awards on Friday, Sept. 24, at the Rialto Theater in downtown Bozeman. The awards are named after prominent technological innovators George Stibitz and Edward O. Wilson. Past honorees include Walt Disney, Steve Wozniak and Ross Perot.
Every year the museum draws more than 10,000 visitors "through our doors and another 3,000 to 4,000 who encounter us through outreach activities and big community events," Barker said. Visitors have arrived from all 50 U.S. states and nations around the globe, including England, Ireland, France, Belgium, Poland, Australia and China.
The museum, located at 2023 Stadium Drive, Suite 1-A, Bozeman, is open from noon to 4 p.m. Tuesday through Sunday, and is closed on holidays.
The admission price is $7.50 for adults; and $4 for youth aged 10-17, seniors 65 and older and students. Admission is free for kids 9 and under and for members of the Association of Science and Technology Centers network, which serves more than 500 museums around the country.
Virtual and in-person tours — depending on pandemic restrictions — are available for classes and clubs.
For more information, call (406) 582-1288 or visit www.acrmuseum.org.