How Deltona, Florida, put itself on the map
A decade ago, Deltona, Florida, was a small city with few jobs and 250 acres of seemingly useless undeveloped land nearby.
Today, that piece of land has transformed into the Portland Industrial Park, which has attracted major companies like Amazon, which is building a 1.4-million-square-foot distribution center that is putting Deltona on the proverbial map.
Getting there was not easy. The 250-acre tract is owned by the Portland House of Companies out of Australia, and until now, they have not been interested in selling any of it for development.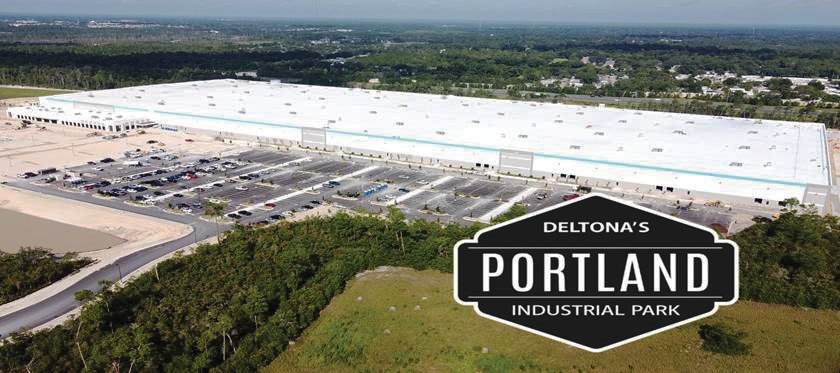 In January 2011, Deltona hired Jerry Mayes as manager of economic development and ecological sustainability and tasked him with creating jobs in Deltona.
"We were just on the brink of looking at coming out of the Great Recession," Mayes said. "We had not had a commercial building permit in almost two years. We had very, very few residential building permits."
Mayes was successful in bringing in Epic Theatres and a few other businesses, but ultimately, he had an eye on the Portland tract. He began meeting with a representative of the company twice a year, trying to get them to commit to developing the property, which they had owned since 1973.
"He told me, 'It's a family-owned company, they meet four times a year in August,' and he said, 'With everything they have going on, this just never rises to the top,'" Mayes said. "So I said, 'What's it going to take to get it to rise to the top?'"
As it turned out, the Hains family, which owns the company, has a heart for philanthropy. If Mayes could prove that developing the land would benefit the people of Deltona, he would be much more likely to convince them to sell the land.
Mayes had his work cut out for him. Deltona was founded in 1962 as a retirement community. As such, it did not require a large job market. A handful of small neighborhood retail stores and a pharmacy suited residents' needs.
"It's hard for a city to maintain itself just on residential, especially in the state of Florida, where they have homesteading, where roughly 50% of it you don't pay taxes on," Mayes said.
By the late 1970s and early 1980s, major theme parks like Disney World and Universal Studios made the greater Orlando area a desirable tourist destination.
"When companies were looking to come into the greater Orlando area, they said, 'Where is your workforce housing?'" Mayes said.
Though a small city, Deltona had the workforce. However, even with business booming in the surrounding area, it still lacked jobs. It remained this way for the next several decades.
"Our workforce before COVID was about 45,000," Mayes said. "Better than 90% of it left the city every day. We were the place jobs went to sleep at night. We knew we had to change that."
Mayes knew developing the Portland property was the way to go, so he began looking into ways to make Deltona more desirable for business. First, he looked at local education. Daytona State College has a campus in Deltona with a few hundred students. However, at the time, it focused largely on one major, cosmetology.
"We got them to recognize we needed job training here," Mayes said.
The college listened and is looking to expand its nursing program to Deltona.
"It's one of the top-rated nursing programs in the U.S.," Mayes said.
With cooperation from the state and from the local school board, plus local support, Deltona State College also opened a manufacturing academy in one of the city's high schools.
"The really neat thing of it is, we have kids who, while they are in high school, can get two years of college at Daytona State College," Mayes said. "This is the kind of thing we have in the city to grow a workforce, and that's one of the things you have to have to bring in large companies."
Cookman College has also expanded its Daytona Beach campus into Deltona, adding even more workforce training options.
With workforce training in place, Deltona next turned to health care.
"The city had almost no doctors," Mayes said. "If you got sick, you had to leave the city or the county and go get medical help."
Mayes began visiting different hospitals and medical groups, including Mayo Clinic in Jacksonville, Fla. They put him in touch with Parrish Medical Group.
"They gave me the tutorial on how to recruit," he said.
Through Mayes's efforts, several hospitals and medical groups expanded their services to Deltona. Doctors' offices opened, as did labs, clinics, urgent care facilities, emergency rooms and a hospital. Halifax Health built a high-tech emergency facility and plans to add a teaching hospital.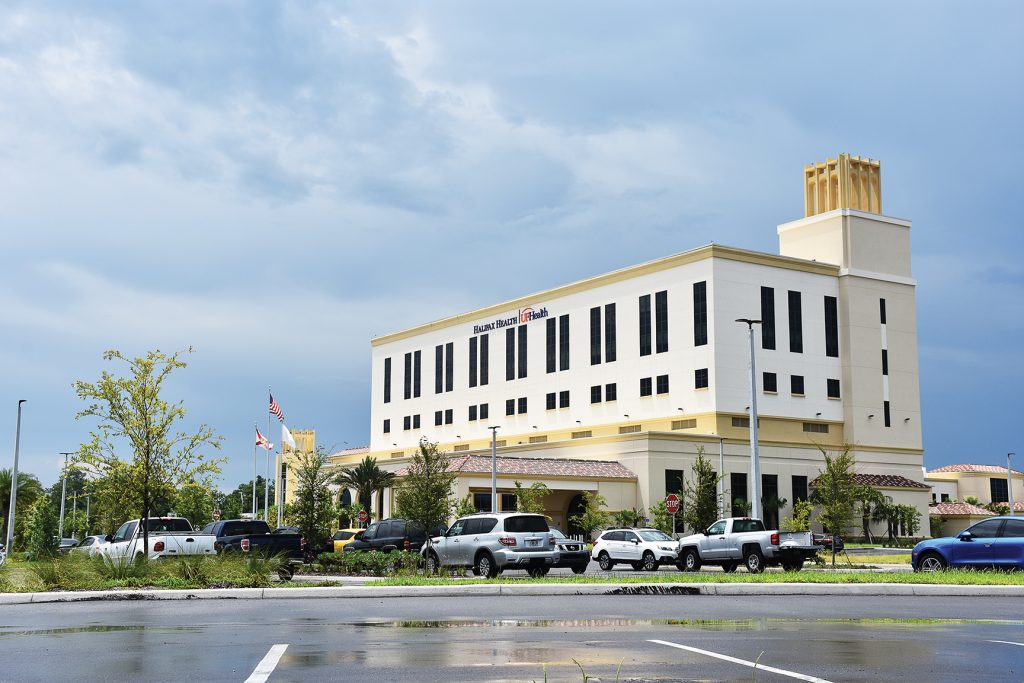 "So we've had a big spurt in medical services," Mayes said.
With all of this under his belt, Mayes was ready to approach the Portland House of Companies again.
"With this in mind, they agreed they would be willing to sell the property," Mayes said. "Up until now, they refused to discuss it."
The company contracted with its local representative, Redevelopment Management Associates out of Pompano Beach, Fla., to develop a five-year strategic economic development plan for developing the site.
Securing the land was just the beginning. Now it was time to start recruiting industries to build there. Deltona was not alone in this. In Volusia County, where Deltona is located, there are numerous entities working together to attract jobs.
The Team Volusia is a public-private group focused on recruiting, while the Volusia County Department of Economic Development is purely public money, Mayes said. Then, there was the CEO Business Alliance, a nonprofit group of businesses in Volusia County that operates on private funds.
"They are able to spend money on the wining and dining," Mayes said.
RMA contracted with Seefried Development Group out of Atlanta, Ga. It was through these combined efforts that Deltona was able to attract Amazon.
"Team Volusia brought Amazon to Volusia County, RMA brought it specifically to the city of Deltona," Mayes said. "So, it's everybody working together, a team putting it together."
As of July, the Amazon facility was just 60 days away from opening. Another 1-million-square-foot development is in discussion, though at the time, the name of the company had not been announced.
There is still room in the Portland Industrial Park for another million-square-foot development or several smaller ones.
"I guess the lesson is never give up," Mayes said.
To learn more about Deltona's business recruitment efforts, visit www.deltonameansbusiness.com.