Crestwood Fire Department uses technology to protect firefighters, citizens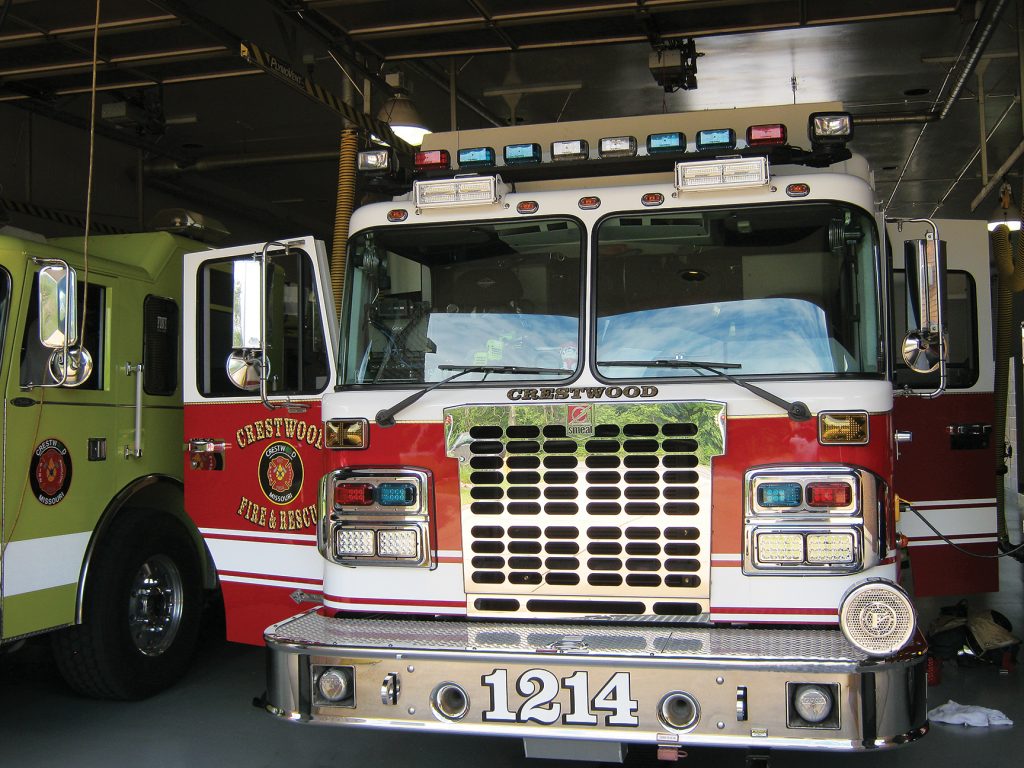 Despite a smaller population of around 11,000 residents, Crestwood, Mo., is taking great strides to make sure the local fire department stays up to date with the latest technology.
Crestwood Fire Chief Lou Hecht has brought on two new technologically advanced programs to the department since taking office in late 2018.
The first program is Safety Cloud, powered by the company HAAS Alert. This program allows drivers to receive digital alerts when fire engines are active nearby. The goal is for drivers to better comply with yielding to emergency vehicles so first responders can respond to emergencies without the risk of delay, collision, injury or death.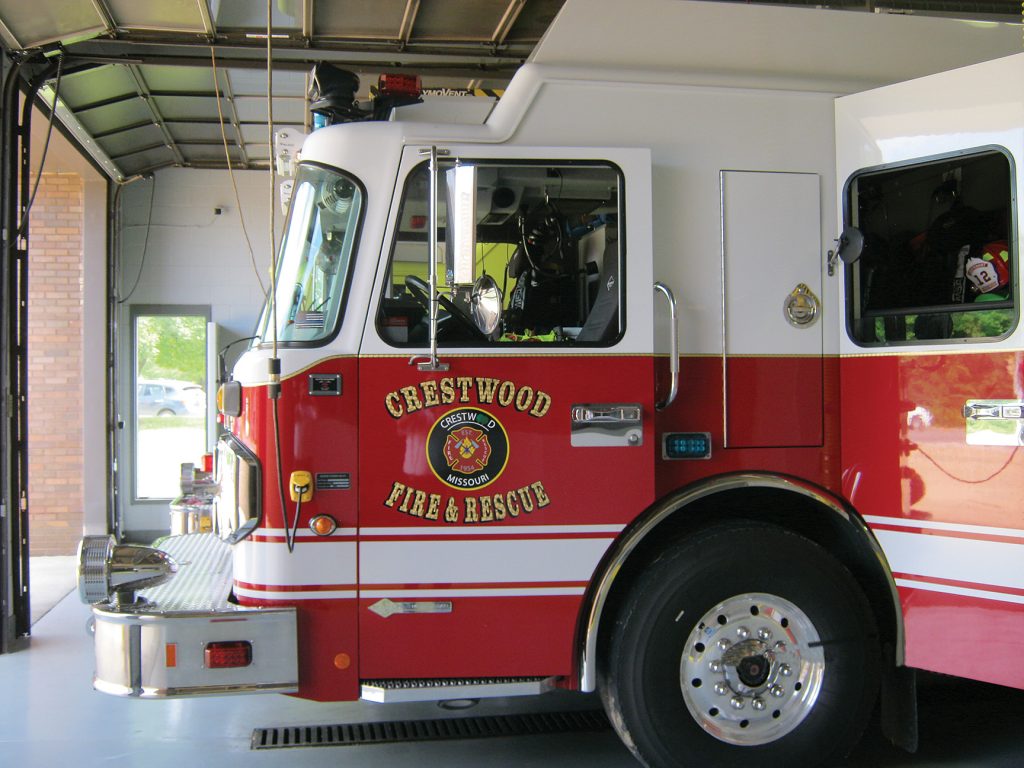 "It's a small little device that gets mounted on each one of our apparatus. It's connected to our emergency lighting. So, whenever our emergency lights turn on, like when we pull out of the engine house to go to a call, it activates the (Safety Cloud)," explained Hecht. "That signal goes out to anybody who has the navigation system Waze and provides an alert for those drivers who are near."
Along with the Waze app, some vehicles integrate with this system via their in-dash navigation. HAAS Alert is working to be included in other navigational services and more vehicle dashboards in the future.
Crestwood first began using this program in January, and in a seven-month period of time, the program alerted 2,397 drivers. In July, the department responded to 61 calls, and the program altered 234 drivers who were within a quarter of a mile of actively responding fire department vehicles.
While the system is helpful to alert drivers, Crestwood Mayor Grant Mabie said the true value lies in protecting the city's first responders.
"The safety of our first responders is always of paramount importance to the city. As technology advances, we have purchased new upgraded bulletproof vests for our police officers, and new, more-advanced personal protective equipment for our firefighters, among other things," said Mabie. "When we learned of this system, it was something we wanted to pursue to make sure we were using the latest technology to keep our employees safe … We have noticed an uptick in distracted driving by drivers, in Crestwood and elsewhere, and a program like this can hopefully counteract distracted driving."
Since drivers don't have to activate anything to receive the alerts only use the Waze app or an existing dashboard navigation, the goal is to have more cities join this program. Currently, Safety Cloud is active in more than 100 cities.
"My hope is that other municipalities will see the value behind this and join with us to provide this," said Hecht. "You can't put a value on a firefighter's life or the amount of safety you take to prevent something disastrous from happening. If we can do anything to help increase their safety, we should be trying to do that. This is a very simple, low-cost thing that we can do to make sure that whenever our fire equipment is responding to emergencies or on the side of the road in a highway incident that we're getting messaging out to drivers to slow down."
The program does have the ability to work with other departments, for situations such as active work zones or waste removal. While currently only Crestwood's fire department uses the program, the city may consider expanding its use in the future.
"Based upon our positive experience with the system, we would recommend its use for other departments and entities doing road work on highways," said Mabie. 
In addition to this notification technology, Crestwood has also begun a program called Project Lifesaver.
This program provides a tracking device to individuals with cognitive disorders, such as autism or Alzheimer's disease. Since these individuals are often at a higher risk of walking away from caregivers, emergency responders can use the tracking device to quickly locate them if necessary.
"When you're a caretaker and you all of a sudden realize that your child is no longer in your house, panic strikes," said Hecht. "With the devices that we have and the situation that we provide, if someone loses a loved one, hopefully, they call us right away. Then, we can track them with the devices that we have."
According to data provided by Project Lifesaver, recovery times for agencies using the program average around 30 minutes, which is 95% less time than standard location operations.
Thanks to the community organization Christmas in Crestwood, all costs for Project Lifesaver are completely covered by donations. The caregiver will have to commit to a little bit of training on the program before using it. In addition, they are required to bring the tracking device to the department every 30 days to get the battery changed and make sure everything is still activated.
Though currently no residents are enrolled in Project Lifesaver, Hecht is hopeful that this program will come in handy in the future. "It's all based upon, the sooner we get notified, the sooner we can find them," explained Hecht. "This is an opportunity for first responders to actively get out and help find the loved one — before it's too late."