Fire departments partner to share resources in light of COVID-19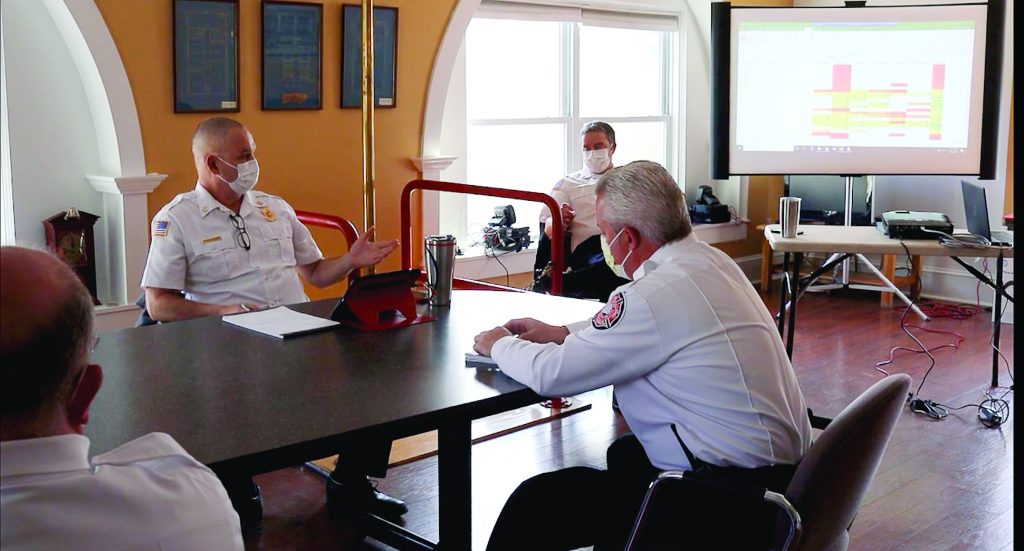 A spirit of putting collaboration over competition has been key to helping six small-town Massachusetts fire departments respond to the COVID-19 pandemic.
The towns of Newburyport, Salisbury, Amesbury, West Newbury, Merrimac and Newbury joined forces this spring to ensure they all had enough equipment and resources to fully meet the needs of residents while meeting CDC guidelines. Think surgical masks, gloves and the like, as well as devising strategies to cope with staffing shortages in the event of exposure or sickness.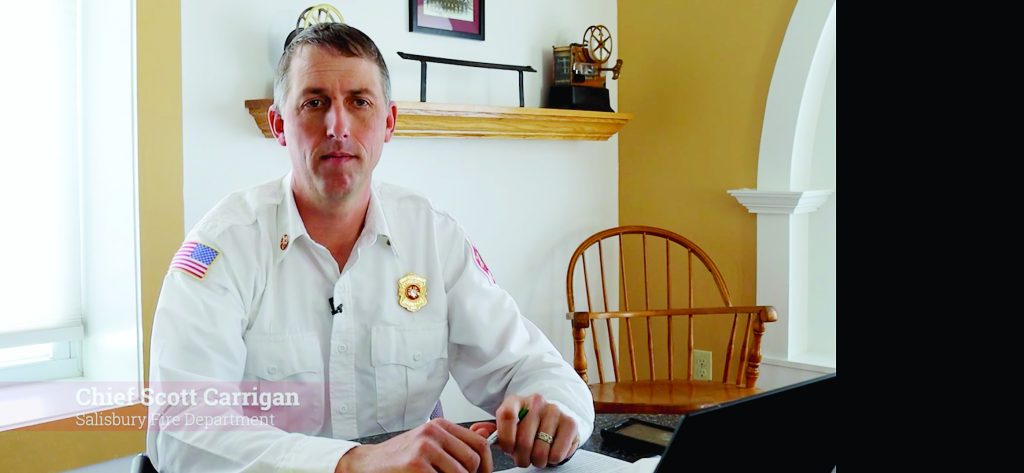 Merrimac's Chief Larry Fisher, who has been in his current role for two years, said the small and often under-resourced nature of the fire departments necessitated this move. He credits Salisbury Fire Chief Scott Carrigan — who he calls a "progressive thinker" — for turning the idea into a reality.
Building on a preexisting agreement that took into accounts an exchange of information, like best practices for training, he said the departments were able to better leverage their resources to benefit the partnering entities.
"We analyzed the processes and challenges that each of us had," said Fisher. "This was pretty early on. And we basically built out a process. So we assigned a weekly assignment for an incident commander. Those duties were shared between two of the teams. And then Chief (Scott) Carrigan did the planning component with the assistance of (people like) me."
For example, Fisher said he handled all of the logistics and data tracking, such as the number of personal protective equipment items given out. He said as infection case counts continue to lower in his state, the need becomes less, but no one knows what the future holds.
This comes as, according to the International Association of Fire Fighters' July data, more than 23,000 members had been exposed and there were 11 reported deaths. Medical calls before COVID-19 have always presented a communicable disease risk to firefighters who respond to them. But the nature of this highly infectious disease makes wearing PPE a necessity, not a luxury, to prevent contamination and the spread of the pathogen. Firefighters must strike a balance between providing effective patient care and minimizing risk at the same time, which is no small feat.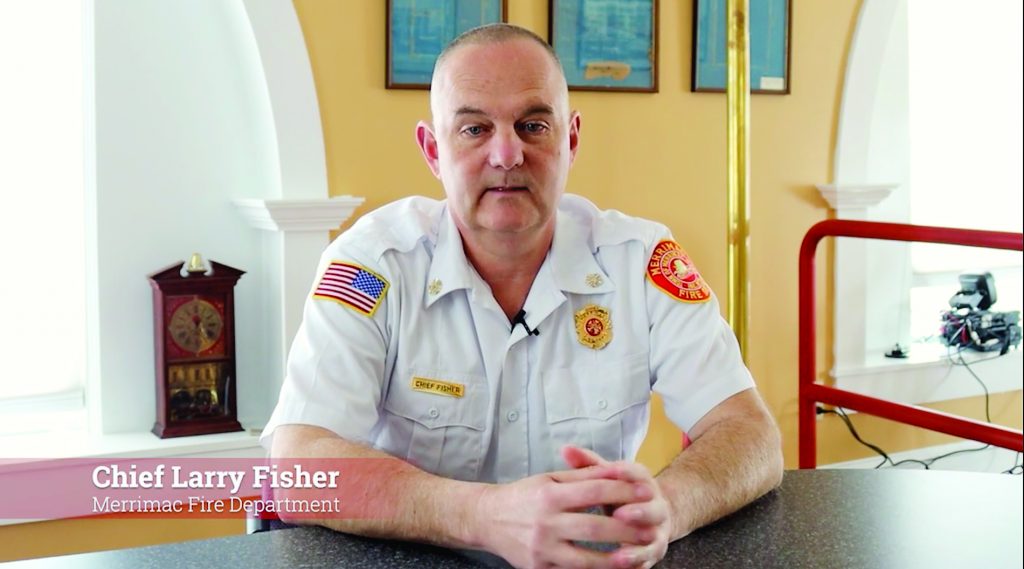 Fisher and his chief peers are well aware of that reality and they have responded accordingly.
"As supplies came in, I would track them on a master spreadsheet," he said. "So if some area fire department was getting low and there wasn't anything available in the state, one of us could supplement so there would always be (enough) PPE."
As of press time, police, fire and emergency medical services personnel continue to face shortages of PPE. The Federal Emergency Management Agency is taking the lead on increasing the availability, but it still needs to be distributed somehow.
That's where Fisher and his team come into play. He said that can-do spirit is not unusual in the fire service. While tensions related to territory do arise in departments across the country, that's not his concern at the moment.
"I think it's relatively safe to say that it's not the case here," he said. "We play well together. We understand that we're better together than we are (alone)."
He goes on to explain that necessity no doubt plays a role and makes a case for collaboration.
"In the fire service, that's how we survive big events," he explained. "It's no different than if I had a three-alarm structure fire and I called on those communities for help. They would support me, as I would support them. So, it's no different. It's just a different set of circumstances, something that we don't typically face. And obviously, no one's ever dealt with anything like (COVID-19) before."
On that note, navigating and responding to such an unforeseen crisis as COVID-19 makes the partner departments more resilient individually and collectively. Fisher said he has no doubt they could handle another disaster, drawing on their success with this initiative as well as past efforts. "We have the framework in place," he said. "So, now let's say tomorrow we had some sort of natural event of some sort," he said. "We would by default be able to gather, formulate and execute. That's how we operate."