Safety innovator: Walter Barrett prioritizes employees' well-beings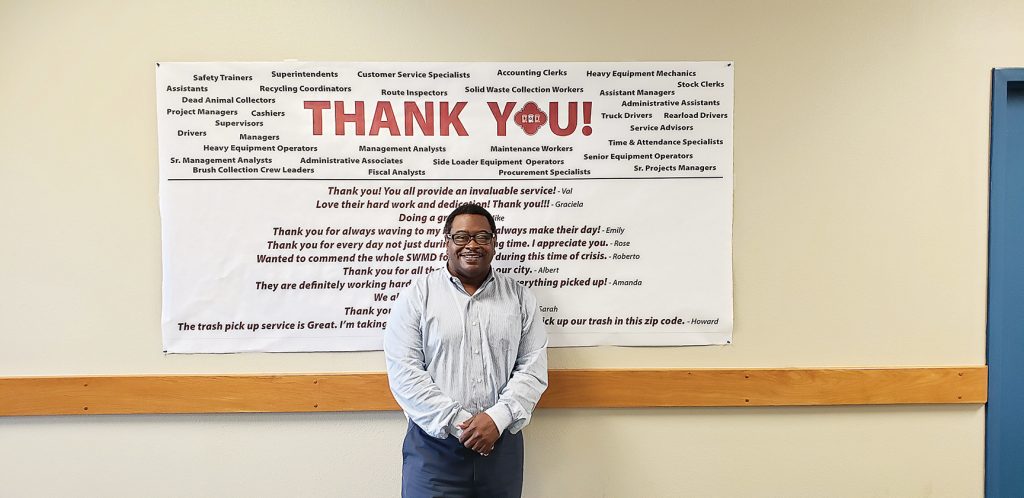 As the organizational manager for the city of San Antonio, Texas', Solid Waste Management Department, Walter Barrett is the safety, reliability and quality assurance chief who oversees the training of nearly 700 employees who serve 358,000 households on a weekly basis and are routinely faced with high-risk conditions. Not only is he deeply involved with the acquisition and screening of new hires, he works tirelessly to reduce the amount of on-the-job accidents, ensure everyone on the team knows what their job is and, most importantly, how to execute it safely.
"Our team's safety and morale is the most important thing, and we want them to feel good about what they do, knowing that they are making a difference for the larger community," he said.
Barrett got his start in municipal management in the public works department of Tampa, Fla., in 1998; however, he quickly transitioned to the solid waste department where he served in a number of capacities, including as acting manager over the residential collection program for the city. In 2008, he took a leap of faith and moved to the Lone Star State when the city of San Antonio beckoned. He joined the safety and training program the following year.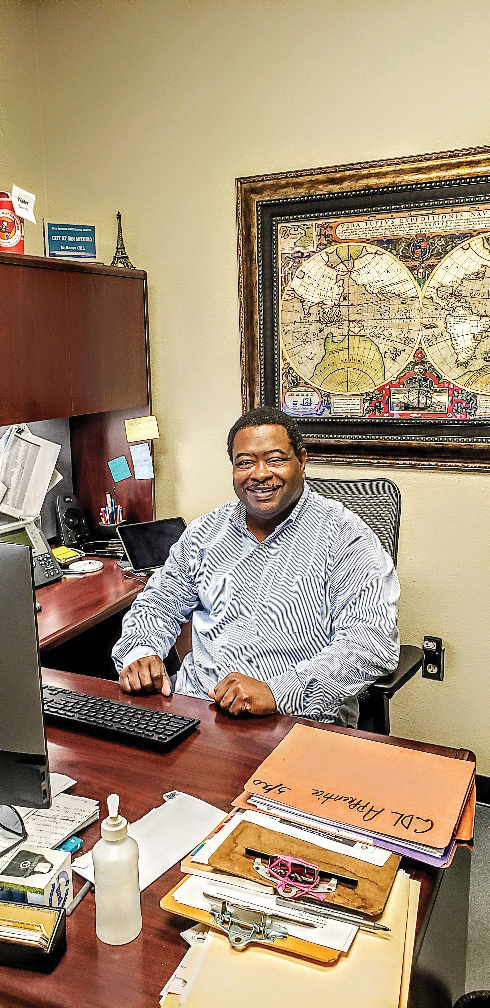 "All totaled, I have 22 years experience in solid waste management," he said. "I took a chance and I'm glad I did."
Showing appreciation and building morale
That experience has paid off. In 2019, San Antonio's Solid Waste Management Department received the Best Safety Innovation Award from the Solid Waste Association of North America. The award is given to a department that has implemented a safety management system that challenges the status quo, creates collaboration and engages employees at all levels and functions. Barrett's efforts not only reduced accidents by 47% and injuries by 50% but also led to a 28% reduction in absenteeism.
"By implementing our safety management system, we minimize risks while improving overall performance within the department. Since 2015 we have worked to create a virtually seamless process where everyone knows what their role is and how to execute it," he said.
It wasn't always easy. In 2016, the city manager at the time wanted to get the department down to a zero-accident status, and while Barrett and his team worked hard to address a number of behaviors, they learned that the goal was not sustainable and a more thoughtful process was required.
"We hadn't developed the consistency that we needed to achieve long-term improvement," he said.
Still, he was committed to making lasting change, and it was that commitment that put Barrett and his team on a path to achieve ISO 45001 certification, making San Antonio the first municipality in the world to earn such a distinction. The ISO 45001, released in March 2018, is an occupational health and safety management system that outlines the requirements necessary for an organization to develop efficient practices that promote employee and workplace welfare.
"This system allows us to conduct audits and review those results with the team to make sure that the system is working," he said.
When lives are threatened
While there are always challenges when it comes to maintaining workplace safety standards, the COVID-19 pandemic provided a unique opportunity to shore up safety measures, give employees the proper PPE gear, while maintaining the high-quality services that residents have come to expect from the department.
"The coronavirus was completely new and no one knew how to navigate it," he said. "There was a lot of concern from the team, which is understandable. Although there is always refuse on the ground, we don't want our employees to risk their lives by touching it, so we made sure that they had masks, gloves, were practicing social distancing as much as possible and taking care to clean the trucks so that they felt good about coming to work. We already make safety a priority for our team, but now we had to make sure that we were doing those precautions on a much higher level."
Barrett said the pandemic gave him a crash course in crisis leadership, but it also reinforced his commitment to look out for employees whose lives were literally in his hands.
"You have to give them information that they can take home at the end of the day," he said. "You want to make sure that you are adhering to the policies and recommendations that will help keep them healthy and you have to lead by example. People remember how you make them feel, and while this has been a difficult time for everyone, we've done our best to keep our employees as safe as possible."
While the recognition from SWANA is nice, Barrett said his success and the success of his safety management system is about one thing and one thing only. "To ensure our employees go home in the same condition as when they arrived at work," he said.