McAllen casts off unflattering perception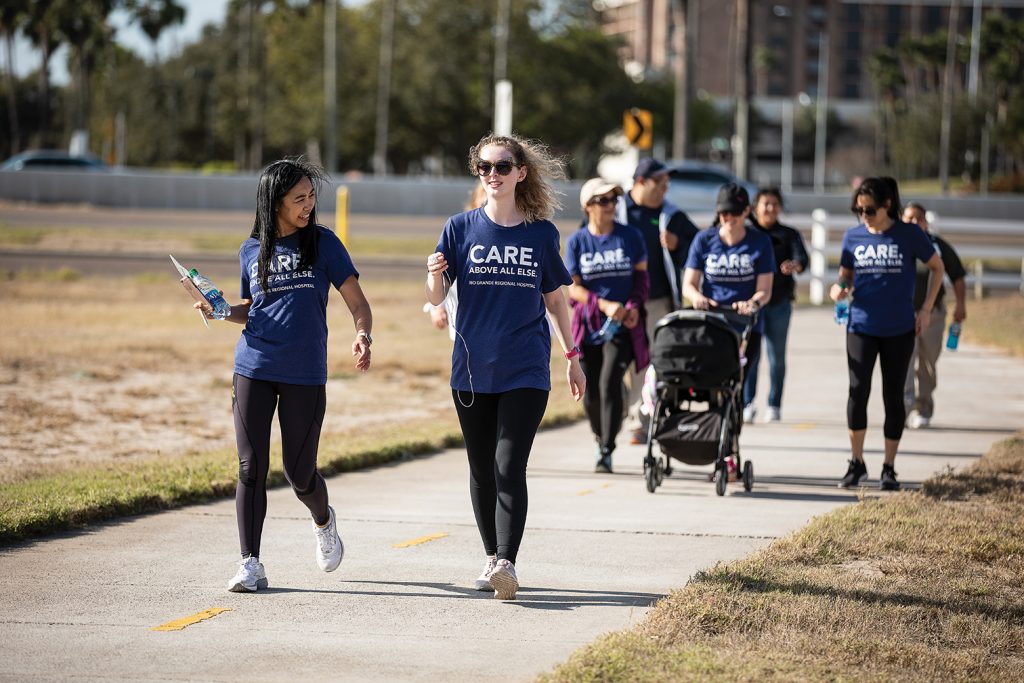 Civic pride encourages competition among cities for enviable titles and distinguished awards while hoping such acclaim will draw in new residents, businesses and tourists to their hometowns.
A mortified southern Texas town, however, walked off with a humiliating title in 2012 and again in 2013 that it isn't proud of. In 2018, it suffered a third indignity.
McAllen, Texas, took the prize for a dubious title in 2018 when a Gallup Poll named the McAllen-Edinburg-Mission metropolitan statistical area as the most obese in the nation. Poor McAllen was further shamed in a WalletHub.com study as having the highest share of obese adults at 44.9%; that is 2.5 times higher than in San Francisco, which had the lowest obesity rate of 17.85%. Additionally, the study also found that this metro had the highest share of physically inactive adults at 36.9%. And McAllen was ranked as the third fattest city in America for that year.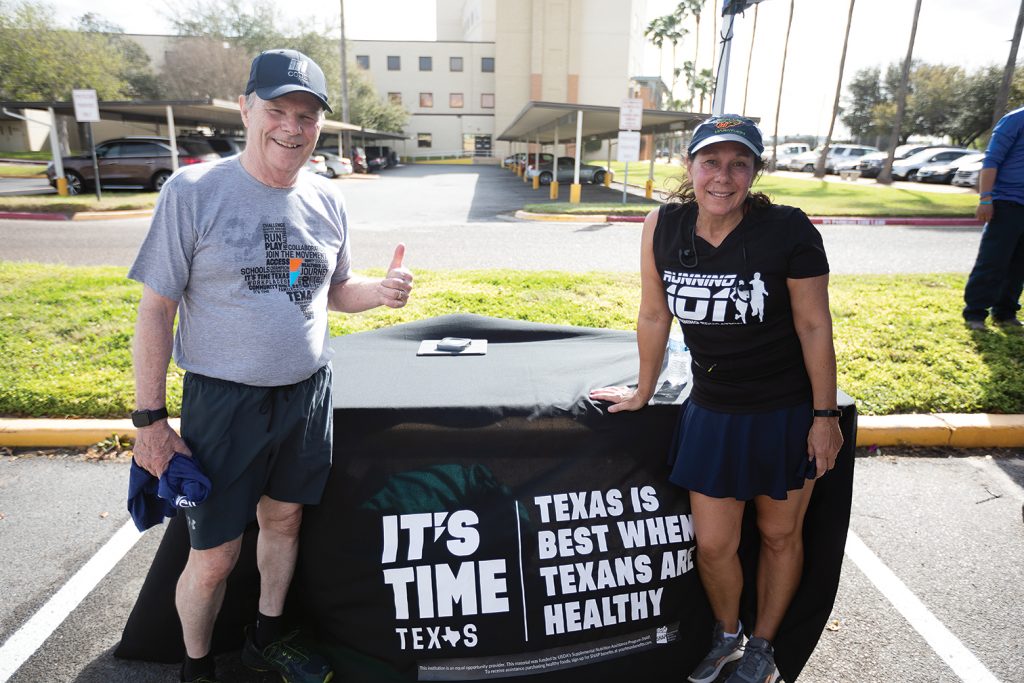 McAllen Mayor Jim Darling had a lot to say about his city's unpopular designation.
"When the McAllen MSA was rated the fattest city in America in 2017, the rating was upsetting not simply for what our community perceived as untrue, but also because we felt that the methodology used then was skewed to get a certain result," said Darling. "That spurred us to want to change the perception that McAllen and the surrounding communities included in the MSA are obese."
The participation in the It's Time Texas Community Challenge, a free eight-week health competition, is only a small part of the efforts that the city of McAllen has made to inspire and encourage the community and its residents to live active, fit and healthier lives.
To have the McAllen MSA receive the same distinction again in 2020 was frustrating, and although the methodology used was different this time, it was still viewed as a biased study.
The Mayor's Wellness Council was born in 2018 to have a community-wide effort to impact the obesity perception. However, ultimately, the city's and the Mayor's Wellness Council's goals are to impact residents' lives in positive ways so those who do need to make a change to live healthier will feel inspired and have the tools to do so.
Tracy Walker, senior director of marketing and events with It's Time Texas, organizes the annual living healthy challenge.
It's Time Texas, headed by Dr. Amy McGeady, promotes statewide health and fitness throughout Texas. Community participation is open to all Texans who log their fitness miles, minutes and healthy eating habits. There are also group initiatives online to score points at ittcommunitychallenge.com.
"We're dedicated to empowering Texans to live healthier lives and build healthier communities," said Walker. "The It's Time Texas Community Challenge is in its seventh year and thousands of Texans participate each year in the eight-week living healthy challenge. More than 432 Texas communities and 251 school districts were represented. Participants earn points based on logging healthy activities such as participating in healthy group activities, taking healthy selfies, consuming more water and eating more nutritious meals.
"McAllen has won top honors in the large community category for the third straight year in a row! They've held the title since 2018. For two years Mayor Darling has played an instrumental role in bringing the Mayor's Walk for Wellness and 5K to fruition in partnership with the Lower Rio Grande Valley Development Council, in collaboration with more than a dozen other RGV communities, leaders and community members."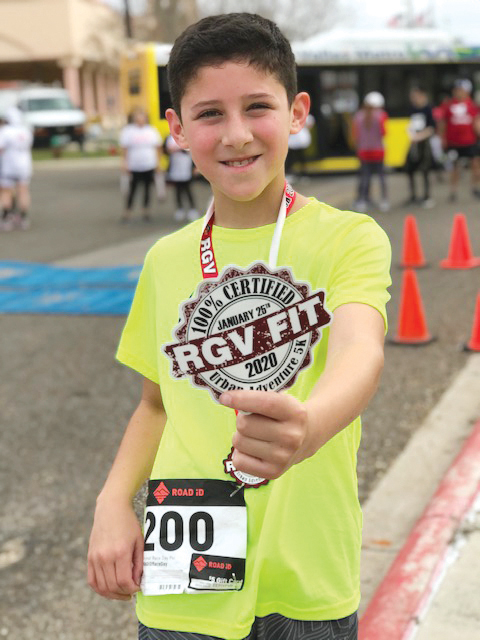 In a 2019 Gallup and Sharecare's Community Rankings for Healthy Eating report, McAllen ranked fourth out of 40 cities across the U.S. with the healthiest diets.
The region's participation in the Community Challenge and commitment to creating a culture of health in the Valley is based on local leadership in every sector, including schools and municipalities, and that's why McAllen continues to show up strong in its category. It leads by example and residents of McAllen should be proud of that because it shows.
"Winning this prestigious award for the third year in a row is a source of pride for McAllen residents," said Walker. "The work being done on the community level, in schools and in workplaces to change hearts and minds for better health is striking. Families are realizing that chronic disease does not have to be a way of life. Residents are taking their health into their own hands."
In the beginning, the city of McAllen made a concerted effort to provide infrastructure and activities for its community to be able to get active in 2014. Under President Barack Obama's administration, the city of McAllen completed the five goals established under First Lady Michelle Obama's "Let's Move! Initiative," and later it became the first city in the United States to reach All-Star status.
"As part of these activities, we partnered with McAllen (Independent School District) to help sponsor, participate and promote the Kids Marathon, an initiative to encourage all elementary and middle schoolers to run or walk 26 miles from September to January," said Darling, adding that as a municipality, more than 34 miles of hike and bike trails have been developed throughout the city. There are also 89 parks with plenty of green space; some of these parks even feature free workout equipment.
"For the past seven years, the city of McAllen has hosted the McAllen Marathon, a Boston-qualifier, which features thousands of runners from not only McAllen and the region, but also throughout the United States and Mexico," said Darling. "As part of the McAllen Marathon, the parks and recreation department hosts six races, including the marathon, half-marathon, relay marathon, 10K, 5K and the Kids Marathon Final Mile. The McAllen Parks and Recreation Department also hosts various sports leagues and other group activities programming throughout the year."
Keep McAllen Beautiful, a nonprofit, has hosted the annual Arbor Day event that features a 5K run, a 25-mile or 62-mile bike event and a kids' 1-mile run for the 
past nine years. The event also features a kids' bike rodeo where children learn about bicycle safety and vendors host educational booths regarding health and well-being. Past participants have included Rio Grande Regional Hospital as well as Texas A & M Healthy South Texas, both there to provide diabetes education.
As part of the ITTCC, the city of McAllen hosted free yoga in the park and walk with the mayor and commissioners events.
According to Jolee Perez, director of employee benefits for McAllen and an executive committee member of the McAllen Mayor's Wellness Council, in January 2020, the city went all out for a third year in a row during a statewide health challenge to continue battling the perception of those unpopular rankings. Perez acknowledged that while there were those in the community with heart conditions, diabetes and obesity, there is more than an equivalent number of highly motivated individuals engaged in their health. The environment in McAllen is one that promotes nutrition, fitness and healthy lifestyle opportunities for its citizens.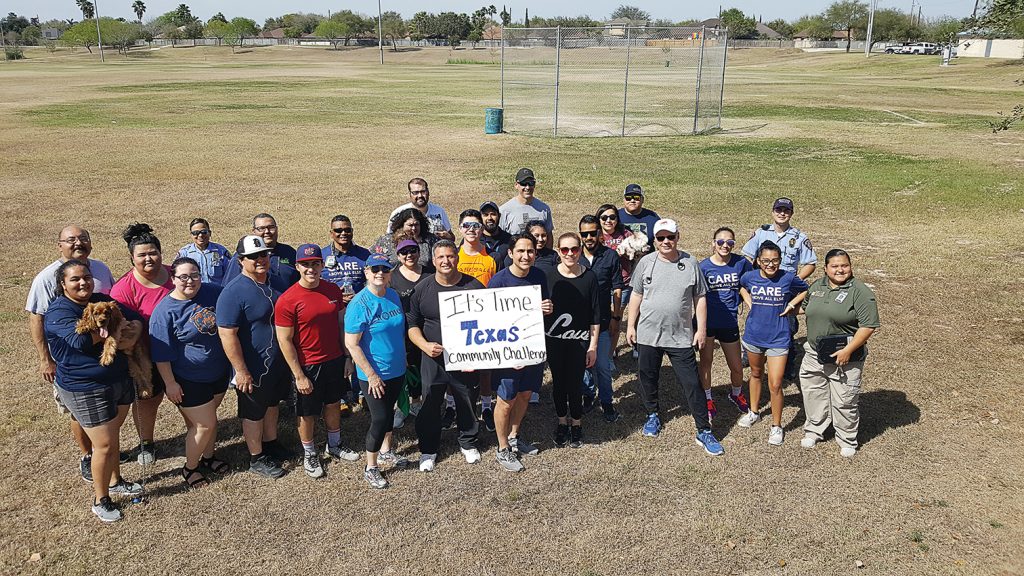 The extra pounds inflated the cost of living where obesity-related medical treatment was at $190.2 billion annually.
As Darling pointed out, while obesity is prevalent in the Hispanic population, of which McAllen is 88%, what has been a harder challenge to overcome is the perception that McAllen is an obese city.
"The high number of diabetes in the community — in any community — is concerning," said Darling. "As Americans, we are all dealing with chronic health issues related to being overweight. As a nation, we should all be doing something to address those issues.
"But also know that singling out McAllen as an obese city was inaccurate, to say the least. Everywhere I go, I see hundreds of people working out, whether they are running, walking, cycling, participating in sports, are gym members or finding other ways to stay active, eat healthy and manage their health."
For the 2020 competition, McAllen, as a community, submitted 29,539 healthy activities and logged 94,265 minutes of healthy activity during the Community Challenge, with more than 3,500 residents participating. This means that McAllen is responsible for submitting more than 10% of the total healthy activities and 10% of the total participants for the entire state ITTCC, which included tracking fitness activities, water consumption, healthy dietary choices and healthy group and community events attended.
Other factors that lead to diabetes and its related complications are much more difficult and nuanced to simply change overnight. These include such factors as poverty and access to affordable healthy, fresh foods. However, the work of numerous organizations in the community, of which the city of McAllen encourages and participates in, is working to help make that change.
"As part of the initiatives of the Mayor's Wellness Council, we have developed a website that can be used as a resource for our community to help them find ways to get started on their fitness journey or to find new events and activities to continue staying active," said Darling. "We are partnering with different government organizations, agencies, private businesses, educational institutions, hospitals and health advocacy groups throughout the community to work to address those health issues. During cooler weather, the walk with the mayor and commissioners events will be a staple of the free activities offered to the community.
McAllen, at the time of this interview, is currently slowly entering Phase 2 of the Texas reopening caused by the COVID-19 pandemic, and its local newspaper is working on a story about the rise in bike sales in town during the shutdown. "Our trails and open spaces in the parks (though play equipment is currently closed) are being utilized by our residents to the utmost extent while practicing social distancing," concluded Darling. "Additionally, our McAllen Parks and Recreation Department provided virtual exercise and activities for their group members to continue their dancing, karate and other fitness activities as well during the pandemic."