Battle Creek Police Department's Fusion Center develops relationships to better community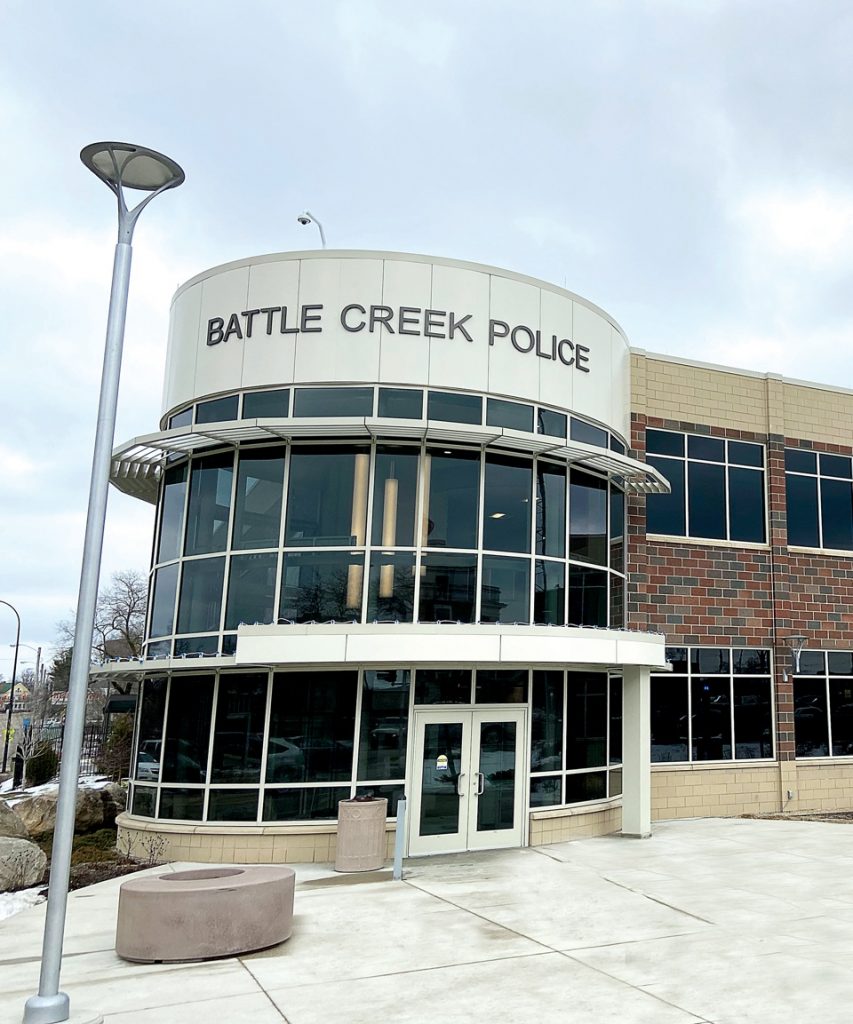 In Battle Creek, Mich., the police department has created an "information clearinghouse" known as the Fusion Center.
"We analyze basically everything that's going on in the city daily," explained Sgt. Jeff Case, who is in charge of the Fusion Center. "The goal is to send that information out to the officers so that instead of just randomly doing what they do, we can focus on problem spots, issues and different things that go on within the city."
But, instead of having police department employees work on these tasks alone, the Fusion Center has partnered with a large variety of community resources. Working alongside Battle Creek Police Department staff include employees of Child Protective Services, juvenile probation, Michigan Department of Corrections probation and parole, Homeland Security investigations, federal probation, a mental health and substance abuse center called Summit Pointe, a domestic violence shelter called Safe Place, a substance abuse council and a victim advocate.
Many of these organizations have dedicated either full-time or part-time employees to work inside the Fusion Center daily.
"Some of these groups are operational resources, meaning we can grab them and go out and do things," explained Case. "Others are more information-sharing or just different groups within the community that we want to build relationships with — that if we have that relationship, it just makes our job easier at certain times or with certain cases."
This relationship-building process has helped the police department better provide services to the community.
"We realized that in law enforcement we are not experts in hardly anything besides maybe criminal justice," said Major of Investigations Steve Bush. "90% of the population we don't deal with that often, but there's 10% of the population that we deal with probably 90% of the time. And out of that 10% of the population, they use a lot of the resources in the city … We started to identify those resources to bring into the Fusion Center so that we didn't have to be experts, we already had the experts with us."
Cases are either referred to the Fusion Center through 911 dispatch or the center's crime analysts who identify crime trends that should be focused on. In other instances, the community organizations that have partnered with the center may ask for help with some of their own responsibilities.
"So, instead of just going to heroin overdoses, we would have Summit Pointe ride with (officers) after somebody had overdosed," explained Case. "We would have them go and speak with those folks that were overdosing because many of them had overdosed not just once but numerous times. So, instead of continuing to go to overdose calls, was there a way for us to use some of the resources and relationships that we have to try to limit the amount of times we go to a certain spot?"
This approach allows the department to tackle the entirety of the issue, instead of merely the crime that's occurring.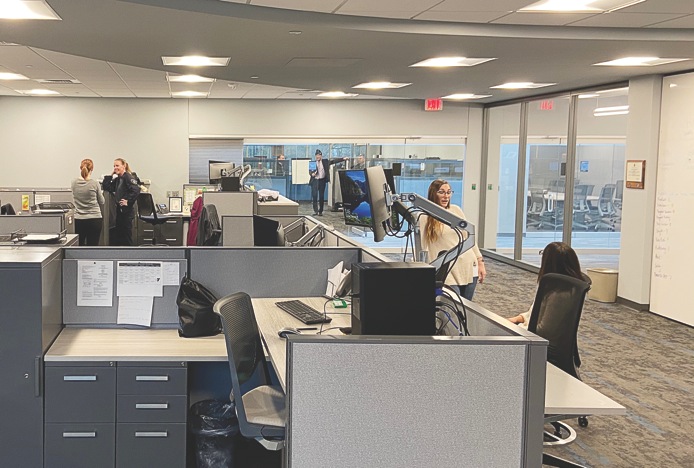 "It's kind of like an all-encompassing holistic view of it," explained Case. "Putting the right person in the right place to solve the problem and solve it quickly. That's really what we are trying to do."
To ensure that the center's resources are being taken advantage of, all Battle Creek police officers are introduced to the Fusion Center when they are hired.
"When we have new officers come in, they actually spend time in our Fusion Center so they get to know our partners and how everybody works. They also spend time with special units so they know what their resources are and they know who they can contact," said crime analyst Whitney Perigo. "We also place information on what we call our 24-hour board so all officers, during their briefings before shifts, will get information on what's going on that affects them directly."
Other nearby police departments are taking notice of the Fusion Center. According to Bush, neighboring jurisdiction Kalamazoo has started a similar crime reduction team.
"They've tried to establish partnerships that are very similar partnerships to what we have in their city," said Bush. "They've come three different times to our police department to see how we do things and I'm in regular communication with their command."
But the concept can also easily be spread to departments and municipalities outside of Michigan. Case encourages departments to start their relationship-building process by identifying their possible partners and having an open conversation. "Once we clear the air and know we want to go the same direction, then we start looking at things that we can do to do a better job to assist that partner, and then in return, they do the same thing for us," said Case. "From that point, we can kind of move forward and solve problems together."