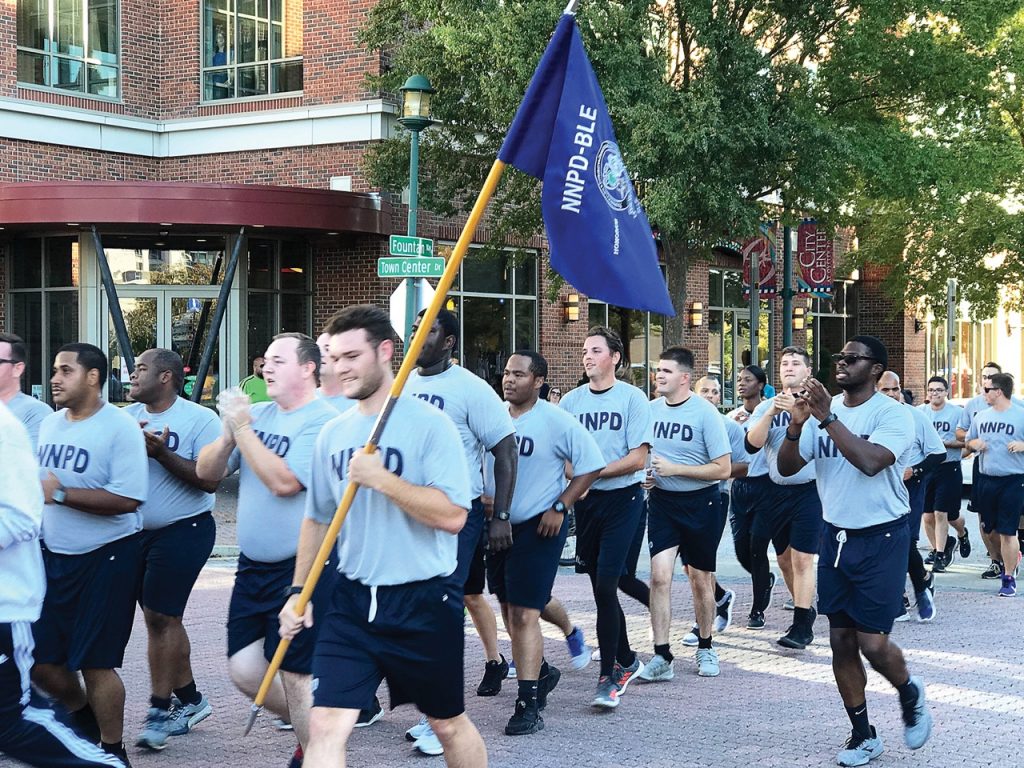 While police departments across the country have always hired military veterans, over the last few years, there's been a concentrated effort to attract more veterans to law enforcement careers.
It seems a natural transition as there are similar skill sets required for both. Some suggestions as to why veterans might want to consider a career in law enforcement include the ability to continue serving their community; to challenge themselves physically, mentally and emotionally; to enjoy a diversity of tasks and responsibilities; and to receive plenty of potential for advancement.
And law enforcement agencies are glad to welcome them, finding they bring a wealth of benefits to the force.
San Jose, Calif., Police Department
San Jose is one police department that has made a concentrated effort to recruit veterans.
Lt. Stephen Donahue, commander of recruiting and background unit, said, "We've always hired vets, but in 2015, we created a program — in lieu of hiring vets — which releases them from the educational requirements."
Most recruits have to have 60 semester units, but since 2015, those who are active duty military or who have served four years in the major branches of the military, excluding the National Guard, are not required to do so.
Donahue shared some before and after statistics since the program went into effect in 2016. "As a result, comparing two years before and after, our military hiring went up 25%. Three years after the program was (initiated), we hired over 100 military in
our department."
Prior to this new program, he noted, "We lost a lot of good vets" — some whom may have had 40 credits but not 60 because of time spent in
the service.
As for what prompted the concentrated effort, Donahue replied, "Hard to say — I think it was just a real evolution to make (law enforcement) more attractive to veterans."
It wasn't due to a lack of candidates, which is reportedly the case in some departments due to pay and benefits or public opinion, with Donahue noting, "We might have had 1,000 candidates apply for 25 positions so it's not because we didn't have a pool of candidates but rather that we were looking for quality candidates."
Veterans ease into the police academy more seamlessly because they understand military rules and regulations and they understand chain of command.
He added, "They're also incredibly driven, hardworking, considerate and they understand the social context of the work."
The San Jose Police Department is very community oriented, and it has found that the veterans, because of their world view and the experience they bring, are a huge benefit. Donahue said the officers are given "a tremendous amount of freedom. We're very autonomous — we don't have to ask before investigating, for example."
The department allows officers to go out and take the criminal
element off the street while at the same time having that community aspect.
"Most veterans really understand the benefits of that two-pronged approach — apprehending criminals and community orientation. They've seen the negative side of not having that elsewhere in
the world."
Some other benefits for veterans beside waiving the educational requirements include giving them five extra points on the oral board test, which decides how officers are ranked in the beginning of their police career and determines their badge number and seniority for the rest of their career.
"That five points could put them at the top of their class and give them seniority for bidding early for shifts and vacations,"
Donahue said.
Officers also get paid while attending the police academy, not all departments offer that. While San Jose Police Department doesn't offer a sign-on bonus for those moving from out of state, it does offer assistance in finding housing and getting settled.
"In addition, vets still get to work in a team environment in a paramilitary structure but with a tremendous amount of freedom. They have the camaraderie of other vets — even if they've served in different branches," he said. "Veterans attract other veterans." 
Continue reading on Page 2…