Westbrook establishes state's first municipal veteran services office with city's first electric vehicle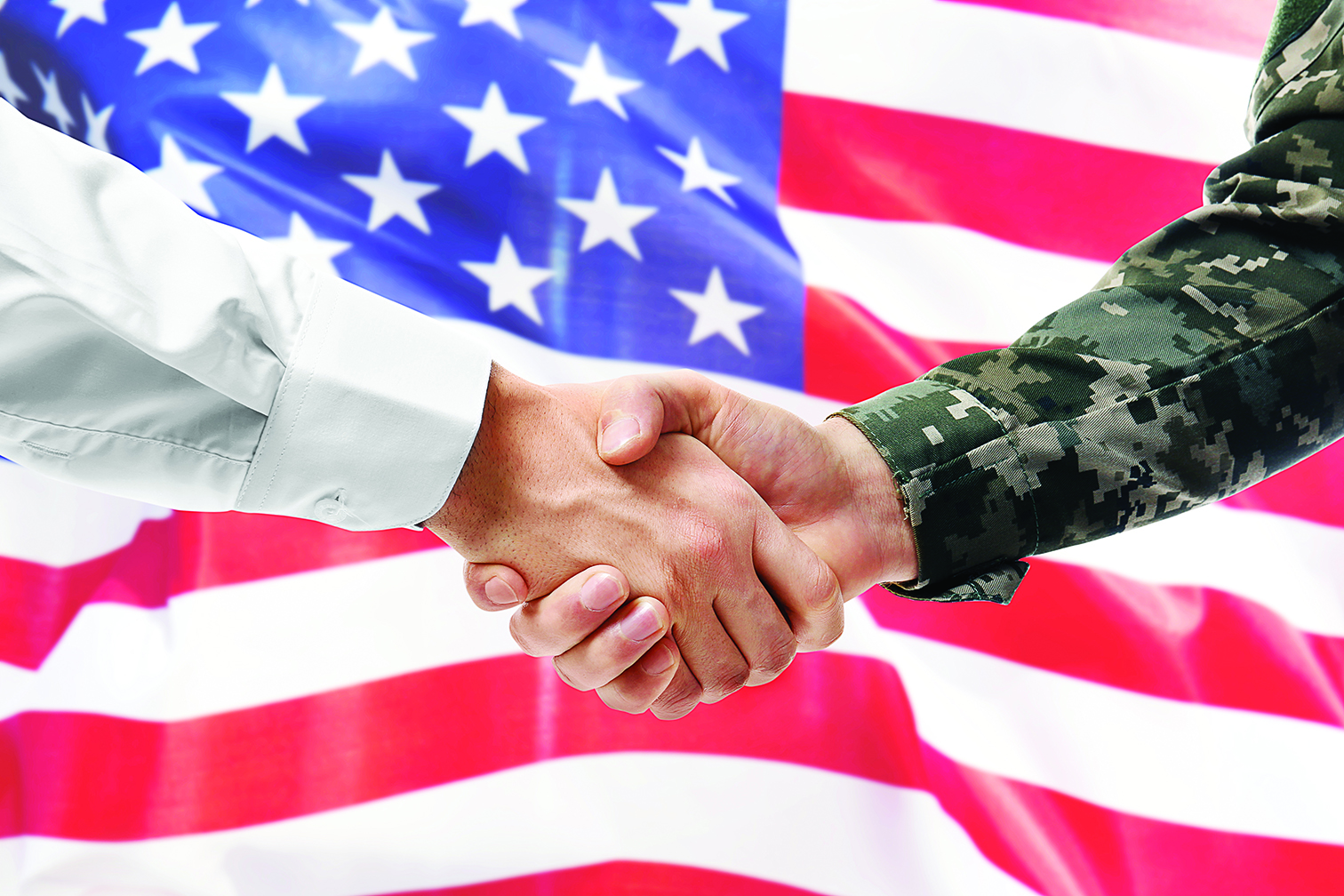 Westbrook, Maine, is focusing on a series of firsts as the city recently opened the state's first municipal veteran services office, and that office has leased the city's first fully electric vehicle.
The idea to start a veteran services office at the municipal level first came to Veterans Service Officer Arty Ledoux in March 2019.
"In Maine, there are two entities that have veteran services offices, they are the Maine Bureau of Veteran Services and the federal government, the VA (Veterans Affairs). Here in Maine, those are the only two places where veterans can access particular benefits that they have earned and deserve," explained Ledoux. "We are bringing that down into the municipal level. We are the first ones in the state of Maine that's not affiliated with the state or the federal government. We're going to be offering these same services, right here at the municipal level."
Specifically, a veteran services office works to help veterans and their families access benefits available to them. A veterans service officer is available to help them find answers to their questions, solutions to their issues and be a helping hand when it comes to filling out paperwork.
"One of the things I wanted us to be was I wanted us to be more than just a pamphlet rack. Somebody comes in and you hand them a pamphlet and send them on their way," said Ledoux. "That's not what my vision was for this, and I would not be the right person for that job. I wanted to provide more support for veterans and their families than just that."
Since last March, Ledoux has proved that he is much more than just a pamphlet rack in many ways. He has earned his accreditation as a veterans service officer through the National Organization of County Veterans Service Officers, found a home for the office within an existing building and even helped facilitate the leasing of Westbrook's first fully electric vehicle for the office — all while juggling another full-time position as the operations manager for the Public Services Department.
"(Ledoux is) going to try to fulfill all his duties within a four-day workweek, Monday through Thursday, and therefore, be available on Fridays for veterans services," explained Mayor Michael Foley. "He'll still be able to get emails or calls while he's fulfilling his normal responsibilities and be able to get back to people or set up appointments to meet with people on the timeframe that we have him allotted for on Fridays."
This allows Westbrook to run the new office completely through the use of municipal funds. Another way that this office is able to work financially is because the office is housed within the existing community center, inside a room that Ledoux stated was previously used as a storage closet.
The veteran services office, with the help of local organizations, leased a Hyundai Kona, Westbrook's first electric vehicle. (Photo Provided)
The Westbrook Veteran Services Office officially opened Jan. 17, making it Maine's first municipal veteran services office. (Photo Provided)
But, the city really saved money when it came to the acquisition of the office's vehicle. This vehicle will be used to help transport veterans to appointments or visit with them at their homes if they are unable to travel to the office.
"I could see that there could be a need for a vehicle in this position," said Ledoux. "I approached the local (Rowe Hyundai of Westbrook) dealer, who I know, and his son is a Marine and a veteran of Iraq. I met with him and his son, and over the course of three or four meetings, we were able to put together a deal."
The city secured a three-year lease on the 2019 Hyundai Kona EV with only $2,800 from the city's budget. The remaining cost was funded with help from the dealership, Efficiency Maine, Hyundai Motor Company and the Cornelia Warren Community Association.
Despite the city's hybrid police cruisers, this is Westbrook's first fully electric vehicle.
"In Maine, there's been more electric vehicles from a municipal standpoint. We're actually kind of behind on that area," explained Foley. "We have electric vehicle chargers located at our city hall and in our downtown … So it might make sense for us to definitely explore (other uses for electric vehicles)."
Since starting on this journey of opening the office, Ledoux said the thing that's surprised him the most is the number of resources already available for veterans.
"The wheel has already been invented in a lot of cases and I just need to know where the wheel is, because there's a lot of programs out there for veterans already," said Ledoux. "For example, I had one gentleman in Portland tell me, 'If you have a veteran that contacts you and tells you that they're homeless and need a place to stay, just call me and that's what we do, we'll take care of that veteran.' That just gives you an idea of what's out there … People have been coming out of the woodwork, in a wonderful way, to share their services with  me so that I will be able to point a veteran in the right direction depending on what they need."
Currently, the city is unaware of how many veterans live within Westbrook and are in need of the service; another reason why the office is starting out as only being open one day of the week.
"Maine, in general, has an aging population and so does Westbrook. What comes with that is a lot of folks who have served our country in the military. We do have a large veterans contingent; we have two American Legion posts in the city," said Foley. "It's not a resource that we see right now being a need full time for our city, but should we ever want to be a regional office or do something with other communities, then that's something we might consider in the future."
But, for right now, the city is excited to offer these services to Westbrook residents, even on a part-time basis.
NEXT: Crew resource management promotes culture of safety
"There's just such a need out there and we're trying to fulfill some of the need and hopefully help out some of the other veteran services organizations that already work with veterans by just removing some of the workload here at the municipal level," said Ledoux. "I think it's an awesome opportunity and I think it's a wonderful endeavor by the city here to take on."