The CDC says Sweeping is an Essential Service Now More Than Ever It's Important to Keep Surfaces Clean!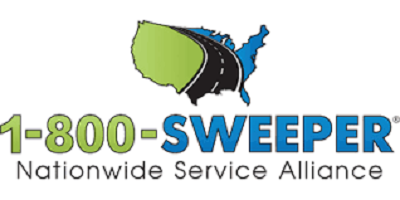 As the calendar turns to Spring, we have entered an unprecedented chapter. While navigating through this uncertain time, it is more important than ever to keep surfaces clean – thus the need for a spring cleanup of streets, parking lots, parking garages and roadways. Months of winter's wind, cold and snow has now given way to warmer temperatures revealing all that has been hidden under snow-pack and in the remote corners of parking lots and curb lines. It's not only a time for sprucing up your properties but it's essential to keep your pavements clean.

Sweeping is a major component of Spring clean ups. Ridding roadways, streets and parking lots of dried leaves, garbage and dirt is vital. Without sweeping most of the debris will end up in our stormwater systems and pollute our drinking water and affect the air we breathe. Last year, Denver, CO collected over 155,000,000 pounds of debris from sweeping!  Just think if you don't perform Spring cleanup on your roadways. Where will all that debris go? Will your communities be breathing it in, or will it go down the storm drains and into your rivers and streams?  Providing a comprehensive Spring cleanup program not only provides better air quality but also helps communities environmentally, not to mention the beautification of neighborhoods and businesses. It is especially important during this COVID-19 outbreak that we keep all surfaces as clean as possible.

1-800-SWEEPER is a nationwide organization of locally owned and operated sweeping companies who pride themselves on providing quick response times, great customer service and quality work at a fair price. Contact a 1-800-SWEEPER partner in your area to set up your street cleaning plan this Spring. Visit www.1800sweeper.com or call 1-800- SWEEPER (797-3737).