Employee scheduling for public safety: Easier, faster, better with Aladtec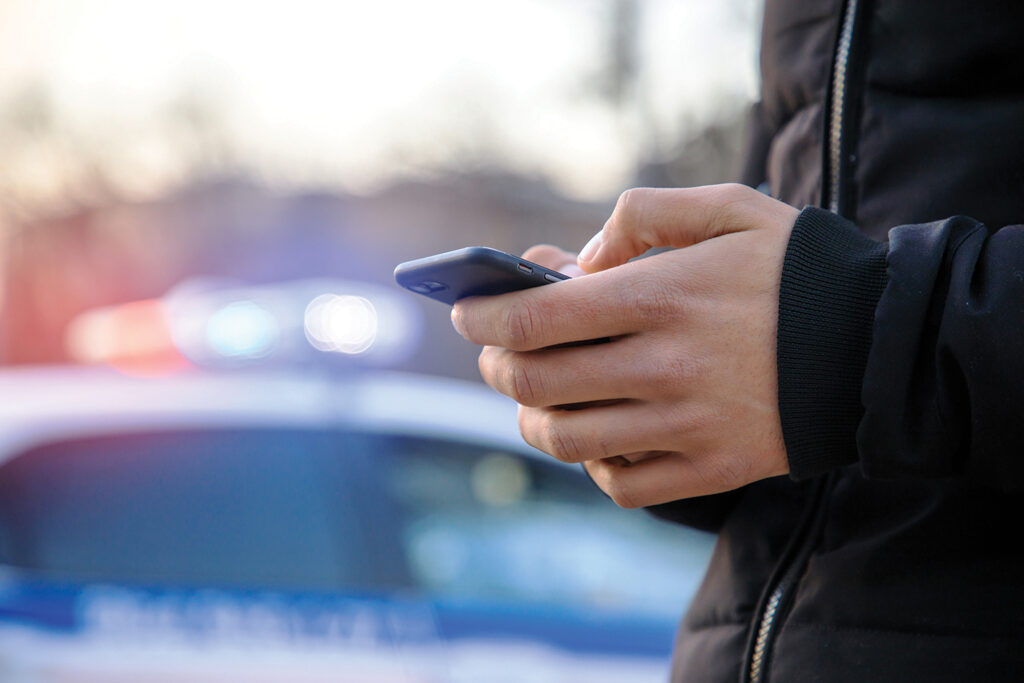 In public safety, it's never a matter of simply having employees working. You need the necessary combination of employees, whether officers on foot patrol, sergeants in the precinct or voluntary firefighters on call to fill in at a moment's notice.
With TCP's Aladtec employee scheduling solution for public safety organizations, you can quickly build schedules, make shift changes and manage employee overtime for your 24/7 operations.
The consequences of poor employee scheduling in public safety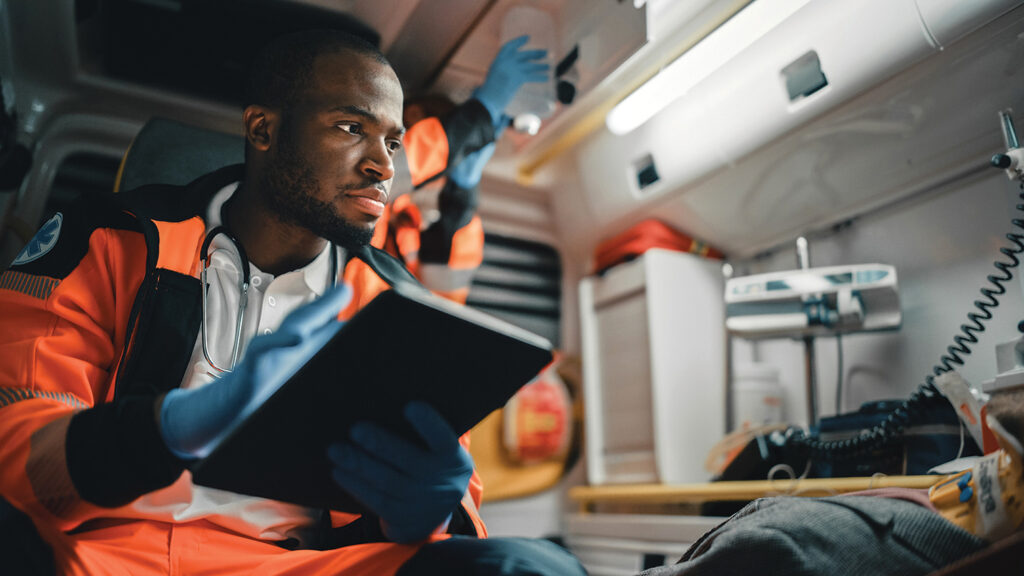 Creating employee schedules that maximize productivity is essential for any organization. However, in public safety, poor scheduling can have life-or-death consequences for community members. For example, in an EMS crew a paramedic can perform EMT functions, but EMTs typically cannot perform paramedic tasks, such as administering drugs. This makes it critical to ensure crews are staffed with the right mix of skills when responding to patient emergencies.
Poor scheduling can also negatively affect your public safety workforce. Studies show long hours, frequent shifts and prolonged exposure to traumatic events can cause mental health complications in public safety employees, including post-traumatic stress, depression and substance abuse. This is one of the reasons many agencies have limits on hours worked in a given time period.
Manual scheduling practices that lack insight into critical information, such as employee availability, qualifications and historical data, are not only more time consuming, but they can also increase burnout and frustration in the workforce. In fact, without flexible technology to build and maintain balanced schedules, you can encounter a range of scheduling headaches, including:
Not having the right combination of employee ranks working in a shift.
Gaps in shifts caused by unexpected employee absences.
Employees being scheduled for too many or too few hours.
How Aladtec employee scheduling software simplifies workforce management
Public safety work comes with a unique set of challenges, which impact the employee scheduling process. TCP Software's Aladtec scheduling software is designed to help agencies ensure shift coverage, reduce overscheduling, excessive overtime and uneven shifts:
Automate employee scheduling
Whether your public safety department operates on a rotating schedule or has variable schedules for day and night shifts, Aladtec's employee scheduling solution can help you manage schedules with greater accuracy than ever before. Using a fully configurable shift schedule maker, you can create recurring schedule patterns for a month, year or custom timeframe. The solution also makes it easy to create and fill schedules based on employee availability, rank, hours worked and other parameters applicable to your workforce.
Improve employee communication
Instead of relying on texts, emails and voicemails, you can use Aladtec's scheduling solution to communicate shift changes and available hours to employees, ensuring they receive information promptly and consistently. For example, you can send alerts to employees about open shifts and enable them to sign up for shifts, trade with other pre-qualified employees and have their schedules approved based on internal policies.
Streamline processes for better efficiency
Managing employee schedules in a busy public safety department can be time-consuming, especially with a wide range of employees, shifts and variations in employee availability. Employee scheduling software automates manual processes and provides alerts to help you get in front of potential scheduling gaps. As a result, you don't have to waste time scrambling for employees to fill a shift at the last minute.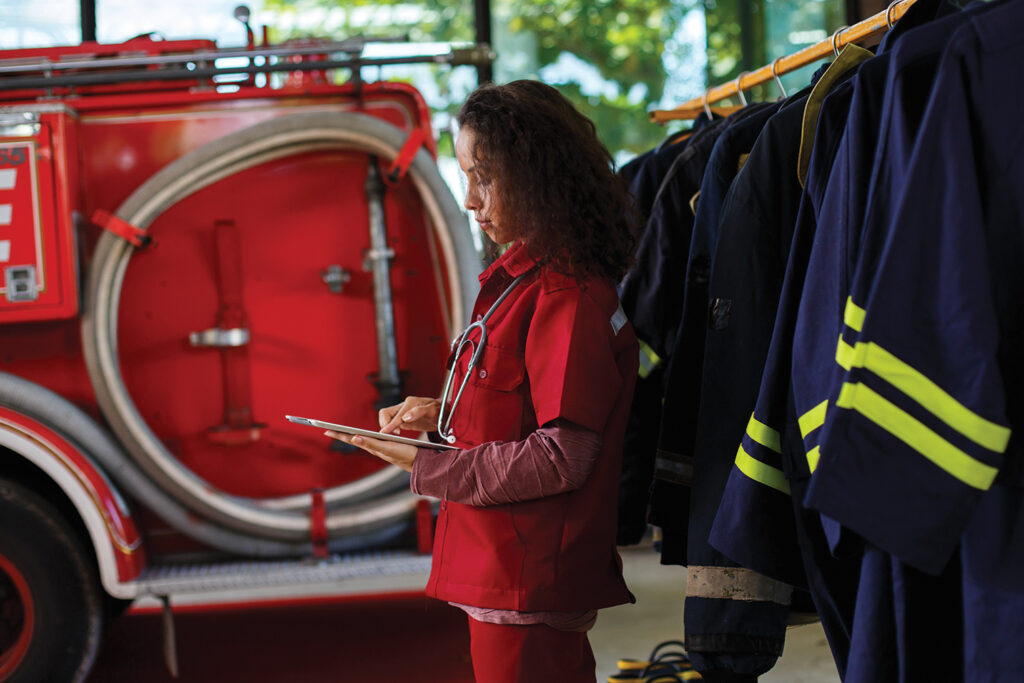 Improved time savings and efficiency are commonly cited benefits in Aladtec's customer testimonials. One fire rescue EMT noted, "As an organization, I estimate we're saving about 100 hours a month by using Aladtec. Gaining all these hours allows us to dedicate more time to a variety of important civic duties, resulting in a positive impact on the communities we serve."
Manage overtime limits and availability
While overtime is often inevitable for public safety professionals, you need reliable processes to ensure overtime is assigned equitably and in alignment with your budget and policies. Aladtec's employee scheduling solution not only allows you to set work rules and limits for overtime, but it can also be configured to alert employees when extra shifts are available for signup. The system can also help you stay in compliance with industry-specific overtime requirements, such as the Fair Labor Standards Act (FLSA) rule about "work period" overtime for fire protection and law enforcement employees.
Improve accountability and reliability
Working with cloud-based employee scheduling technology makes it easy for employees to check the latest schedule without the hassle of paper schedules or versioning issues. The system is backed by reliable servers and is always current and available for use. Furthermore, Aladtec's solution automatically logs and timestamps all scheduling changes and requests, so you can check the system for past scheduling actions and resolve any scheduling-related disputes that may arise.
Save time and manage your workforce more efficiently
The community your public safety department serves relies on your ability to schedule the right mix of employees for every shift. Moreover, your growing day-to-day responsibilities make it necessary to have tools for managing your workforce efficiently, free from the constraints of pen and paper or spreadsheet schedules.
With workforce management solutions by TCP Software's Aladtec, it's possible to streamline employee time-tracking and scheduling activities and achieve better control over shift assignments and overtime. With automatic reminders and tools that empower employees to sign up for shifts and swap approved shifts, you can save time and turn your attention to other valuable work. To learn more, contact TCP Software at (325) 223-9500 for a demo of any of our solutions.
Next Article: Placing Efficiency and Quality – Muscatine County Highway Department in Iowa reflects on the benefits of Road Widener's FH-R